8.8

/

10

Alchetron

8.8

Rate This






Genre

Drama, Mystery, Thriller




Country

Argentina







Director

Juan Jose Campanella




Duration




Language

Spanish







Release date

August 13, 2009 (2009-08-13)




Based on

La pregunta de sus ojos by Eduardo Sacheri




Writer

Eduardo Sacheri, Juan Jose Campanella, Eduardo Sacheri (novel)




Initial release

August 13, 2009 (Argentina)




Screenplay

Juan Jose Campanella, Eduardo Sacheri




Awards

Academy Award for Best Foreign Language Film




Music director

Federico Jusid, Emilio Kauderer


Cast

Ricardo Darín (Benjamín Espósito), Soledad Villamil (Irene Menéndez Hastings), Pablo Rago (Ricardo Morales), Javier Godino (Isidoro Gómez), Guillermo Francella (Pablo Sandoval), Carla Quevedo (Liliana Coloto)


Similar movies

I Spit on Your Grave III: Vengeance is Mine

,

Sea of Love

,

John Wick

,

Blackhat

,

Salt

,

W Delta Z



The secret in their eyes official trailer in english
The Secret in Their Eyes (Spanish: El secreto de sus ojos) is a 2009 Argentine-Spanish crime drama film directed, co-written, produced and edited by Juan José Campanella, based on the novel La pregunta de sus ojos ("The Question in Their Eyes") by Eduardo Sacheri, who also co-wrote the screenplay. The film is a joint production of Argentine and Spanish companies.
Contents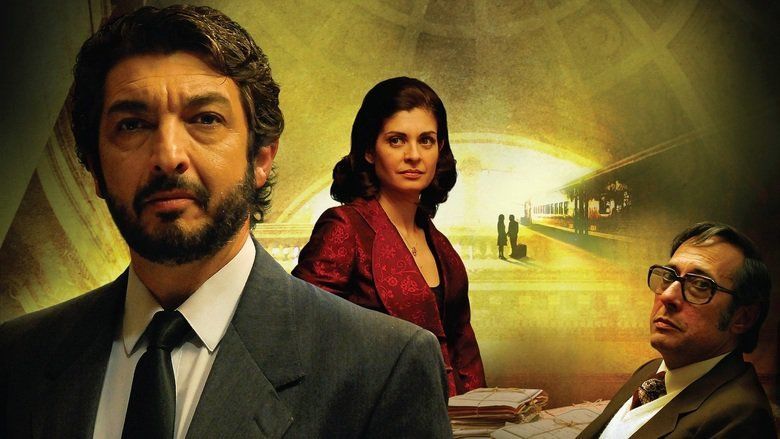 Using a nonlinear narrative, the film depicts a judiciary employee and a judge in 1974 played by Ricardo Darín and Soledad Villamil, as they investigate a rape and murder case that turns into an obsession for all the people involved, while also following the characters 25 years later reminiscing over the case and unearthing the buried romance between them.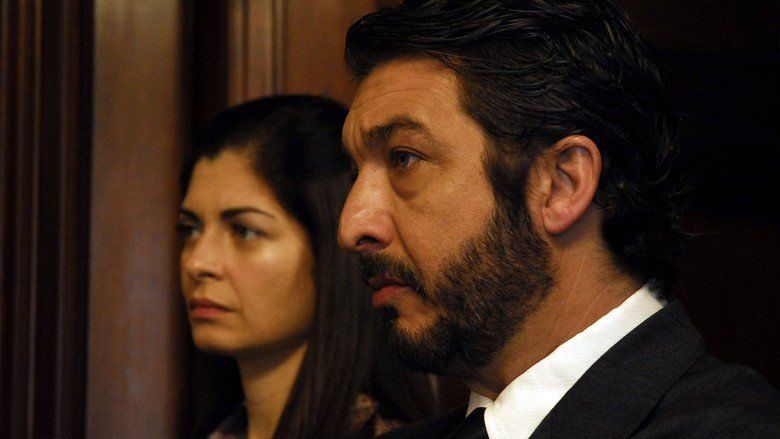 It was the recipient of awards in both Hollywood and Spain, notably the Oscar for Best Foreign Language Film at the 82nd Academy Awards, making Argentina, with 1985's The Official Story, the first country in Latin America to win it twice. Three weeks before, it had received the Spanish equivalent with the Goya Award for Best Spanish Language Foreign Film. As of 2010, it was the second highest-grossing film in Argentine history, only surpassed by Leonardo Favio's 1975 classic Nazareno Cruz and the Wolf.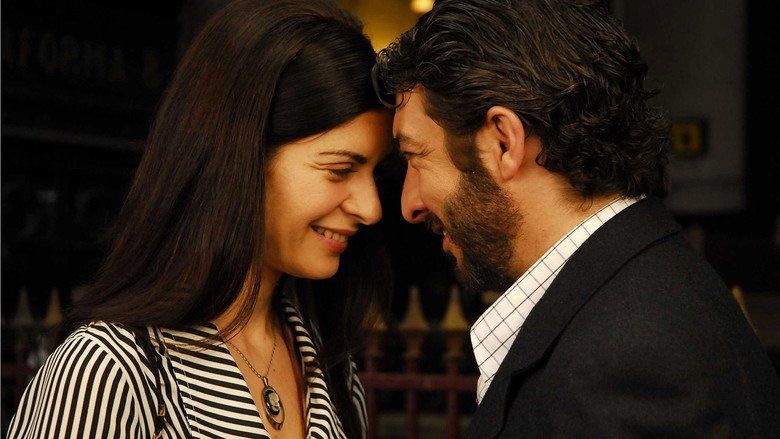 It was later in a 2016 poll of international critics which was assembling BBC's 100 Greatest Films of the 21st Century voted it one of the 100 greatest motion pictures since 2000.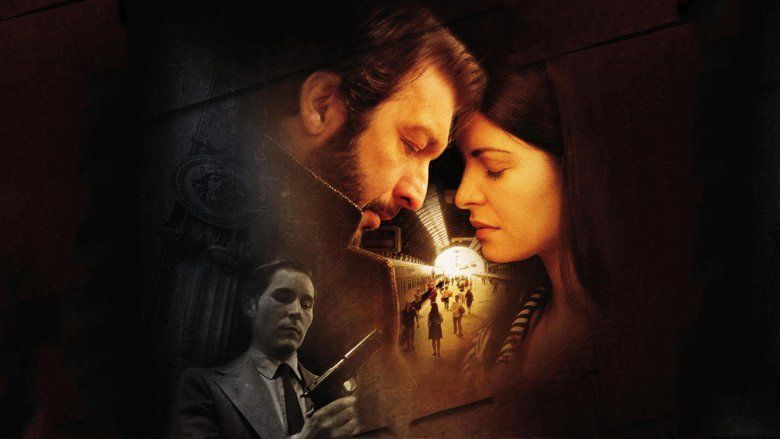 The secret in their eyes 2009 the football stadium scene
Plot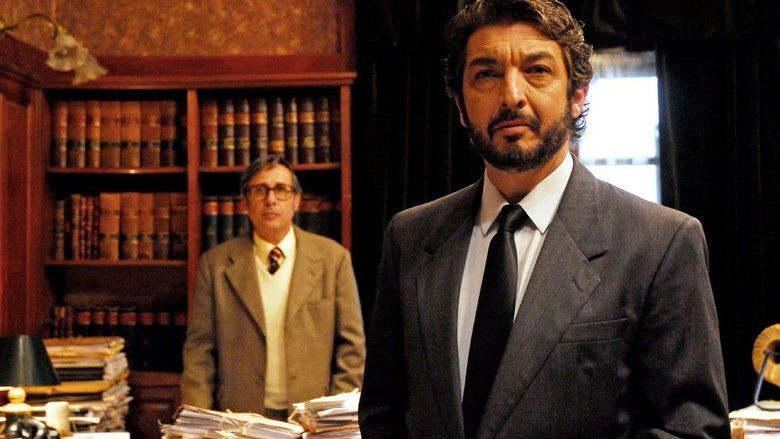 (Note: in this summary, last names describe the characters in the fictionalized novel of the 1970's history of law enforcement officer Benjamín "Espósito", first names describe the people in retiree "Benjamin" Espósito's modern world.)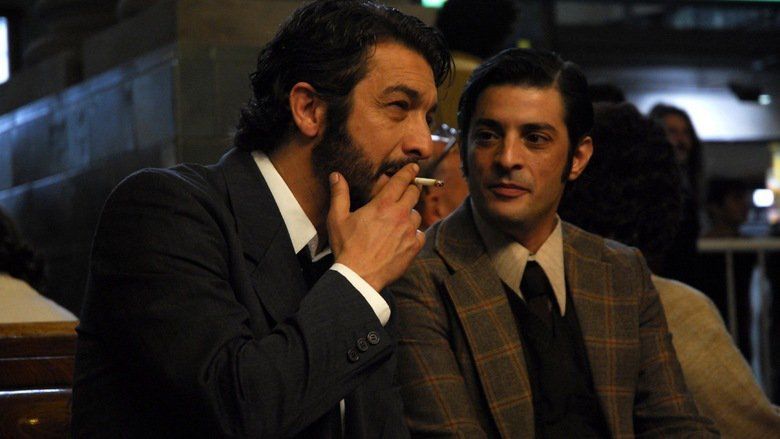 Retiree Benjamín Espósito is having trouble getting started on his first novel. He pays a visit to the offices of Judge Irene Menéndez Hastings to tell her about his plans to recount the story of the Liliana Coloto case, the one they both worked on 25 years before, when Irene was his new department chief and he was the federal agent assigned to the case. Irene suggests that Benjamin start at the beginning.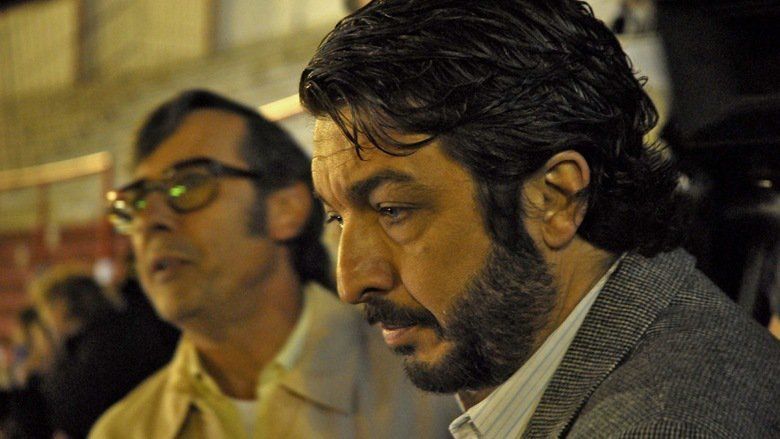 The beginning marks the discovery of Coloto's body, raped and murdered in her home in 1974. Espósito promises her widower, Ricardo Morales, that the killer will do life for his crime. Morales states that he opposes the death penalty. Espósito's investigation is joined by his alcoholic friend and assistant, Pablo Sandoval, and the Cornell Law School-educated Menéndez. Before the three can start, their rival, Romano, tries to show them up by having officers beat a confession out of two innocent laborers, who had been working near the couple's apartment. Espósito has the confessions overturned and lashes out at Romano in a justice building hall. Espósito threatens to file a complaint as Romano racially insults the construction workers.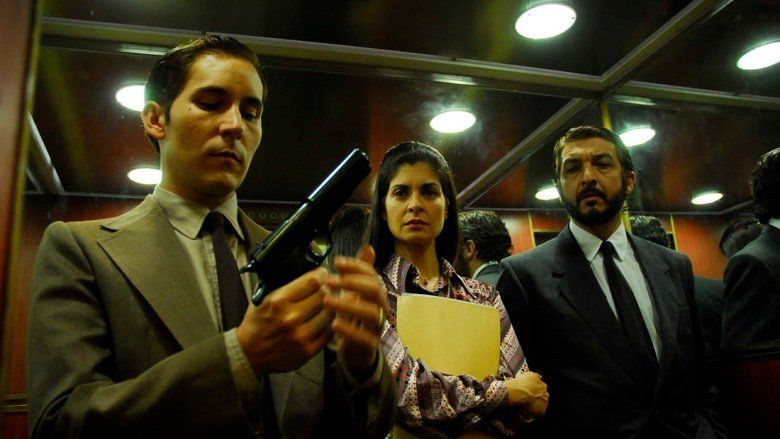 Back on the case, Espósito notices that pictures from Coloto's home town of Chivilcoy frequently show a man named Isidoro Gómez whose eyes never leave her. Although Irene is skeptical, Benjamín insists all of a young man's feeling for a woman is spoken there. Seeing that Gómez has disappeared, Espósito and Sandoval travel to Chivilcoy and sneak into Gómez's mother's house, where they find his letters to her. Sandoval steals them but they contain nothing useful and, when their supervising judge learns of the illegal action, the case is closed. Over an evening review of the manuscript, Benjamín reminds Irene that it was only one week later that she announced her engagement. He also recalls backing out of a conversation with her in which he was about to shut the door. The memory is poignant, and Irene decides that she cannot revisit the past through his novel anymore.
The case is reopened after a year when Espósito sees that Morales maintains daily surveillance of Buenos Aires railway stations looking for Gómez. After receiving Menéndez's approval, Sandoval studies the letters and notices references to the players of Racing Football Club in Buenos Aires. Espósito and Sandoval attend four matches of Racing until they are able to spot Gómez in the crowd. Gómez leads the police through a chase before being arrested. Menéndez is able to break Gómez by making taunting remarks about him being too weak to commit the crime. Feeling emasculated, Gómez exposes his penis and shouts a confession.
In 1975, the widower sees his wife's killer on television, included in a security detail for the then president of Argentina, María Estela Martínez de Perón. Menéndez and Espósito quickly establish that Romano, now working for a government intelligence agency, released the murderer out of spite. Romano claims that Gómez has violent talents that should be used to combat left wing guerrillas instead of being squandered in prison. Romano insults them both, taunting Espósito for being beneath Menéndez. Undeterred, she later invites Espósito to offer his objections to her impending marriage plans later that night. Before they can meet, however, he has to leave a very intoxicated Sandoval in his living room to fetch his wife. When they return, they find Sandoval murdered. Espósito assumes he was the target of either Romano or Gómez and accepts the remote isolation of Jujuy Province. Late one night, while contemplating the sacrifice of his lost friend Pablo, Benjamín gets a call from Irene asking to see the rest of his book. Menéndez takes him to the train station for a disconsolate goodbye.
When Irene finishes reading, she and Benjamin still seek inspiration for a suitable ending. They are able to locate Ricardo Morales leading a quiet life in a rural area of Buenos Aires Province. Although the widower apparently has relinquished his obsession with the murder case, Benjamín has to ask him how he has lived without the love of his life for 25 years. When Benjamín repeats Pablo's final promise to get Isidoro, Ricardo hesitantly confesses that in 1975 he kidnapped Isidoro and shot him dead. Feeling that something is not right, Benjamín follows Ricardo to a small building near the main house, where he is shocked to find Isidoro living in a makeshift cell, undetectable from the outside. Isidoro begs for human contact and Ricardo reminds Benjamín of his promise that Isidoro would never go free. Benjamín pays his respects at Pablo's grave, then goes to see Irene with an evident sense of purpose. She notices something different in his eyes, reminds him that it will be complicated, and asks him to close the door.
Cast
Ricardo Darín as Benjamín Espósito, a judiciary employee in charge of solving the rape and murder of Liliana Coloto.
Soledad Villamil as Irene Menéndez Hastings, a judge and Espósito's superior, who helps him with his investigation.
Guillermo Francella as Pablo Sandoval, Espósito's alcoholic friend and assistant.
Pablo Rago as Ricardo Morales
Javier Godino as Isidoro Gómez
Mario Alarcón as Judge Fortuna
Mariano Argento as Romano
José Luis Gioia as Inspector Báez
Carla Quevedo as Liliana Coloto
Political context
The setting of the film ties its characters to the political situation in Argentina in the period just before and after Argentina's Dirty War and the country's last military dictatorship. The final three years of the presidency of Isabel Martínez de Perón saw great political turmoil, with both leftist violence and state-sponsored terrorism. A military coup in 1976 triggered the Dirty War and the regime's direct participation in state terrorism. The dictatorship's National Reorganization Process lasted from 1976 to 1983, marred by widespread human rights violations that to several sources amounted to a genocide.
Production
For this joint Argentine/Spanish production, Campanella returned from the United States, where he had directed episodes of the television series House and Law & Order, to film The Secret in Their Eyes. It marked his fourth collaboration with actor-friend Ricardo Darín, who had previously starred in all three of Campanella's Argentine-produced films in the lead role. Frequent collaborator Eduardo Blanco, however, is not featured in the movie; the part of Darín's character's friend is played instead by comedian Guillermo Francella.
In addition to presenting the appropriate ambiance for Argentina in the mid-1970s, it features the realization of another formidable technical challenge in creating a continuous five-minute-long shot (designed by the visual effects supervisor Rodrigo S. Tomasso), that encompasses an entire stadium during a live football match. From a standard aerial overview we approach the stadium, dive in, cross the field between the players mid-match and find the protagonist in the crowd, then take a circular move around him and follow as he shuffles through the stands until he finds the suspect, only to conclude with a feverish stop-and-go chase on foot through the murky rooms and corridors beneath the stands, finally ending under the lights in the middle of the pitch. The scene was filmed in the stadium of football club Huracán, and took three months of pre-production, three days of shooting and nine months of post-production. Two hundred extras took part in the shooting, and visual effects created a fully packed stadium with nearly fifty thousand fans.
Reception
The Secret in Their Eyes received very positive reviews from critics, not only in Argentina, but also abroad; it holds a 91% "Certified Fresh" rating at Rotten Tomatoes, with the critical consensus being: "Unpredictable and rich with symbolism, this Argentine murder mystery lives up to its Oscar with an engrossing plot, Juan Jose Campanella's assured direction, and mesmerizing performances from its cast". On the website Metacritic it holds a score of 80/100, meaning "Generally favorable reviews", based on 36 critic reviews.
References
The Secret in Their Eyes Wikipedia
(Text) CC BY-SA
The Secret in Their Eyes IMDb
The Secret in Their Eyes Rotten Tomatoes
The Secret in Their Eyes Roger Ebert
The Secret in Their Eyes Metacritic
The Secret in Their Eyes themoviedb.org