4.2

/

10

Alchetron

4.2

Rate This





Genre

Action, Adventure, Biography




Duration




Country

GermanyUnited KingdomUnited StatesFranceCzech Republic






Director

Nikolai Mullerschon




Initial DVD release

July 21, 2009 (France)


Writer

Nikolai Mullerschon




Language

English





Release date

10 April 2008




Music director

Dirk Reichardt, Stefan Hansen




Cast

Matthias Schweighöfer (Baron Manfred von Richthofen), Til Schweiger (Werner Voss), Lena Headey (Käthe), Joseph Fiennes (Captain Roy Brown), Volker Bruch (Lothar von Richthofen), Maxim Mehmet (Leutnant Sternberg)


Similar movies

Interstellar

,

Independence Day

,

Self/less

,

Blackhat

,

Harry Potter and the Goblet of Fire

,

The Expendables 3



The Red Baron (aka Der rote Baron (original title)) is a 2008 German-British biographical action war film written and directed by Nikolai Müllerschön about the World War I fighter pilot Manfred von Richthofen, known as the "Red Baron". The film stars Matthias Schweighöfer, Joseph Fiennes, Til Schweiger and Lena Headey. The Red Baron was filmed entirely in English to improve its international commercial viability.
Contents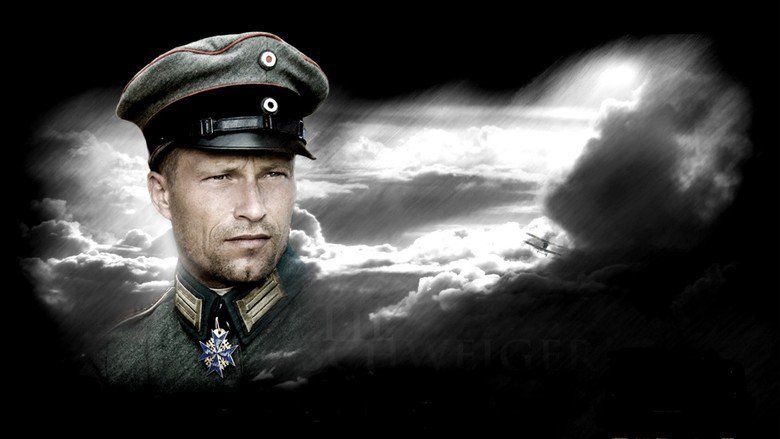 Plot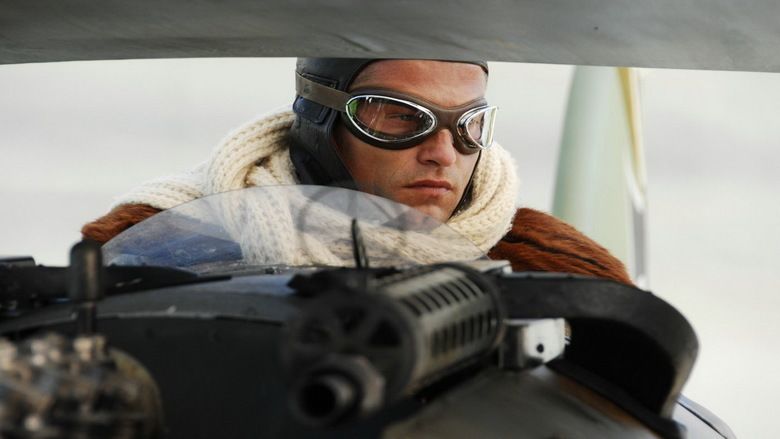 In 1906, a young Baron Manfred von Richthofen (Matthias Schweighöfer) is out hunting deer when he encounters an aeroplane overhead. Enchanted, he follows it on horseback, waving his arms like a bird.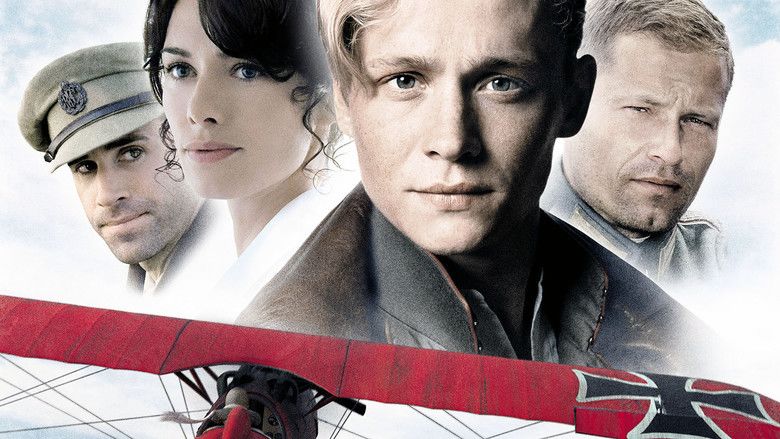 Ten years later, Lieutenant Richthofen is serving as a fighter pilot with the Imperial German Air Service along the Western Front. After dropping a wreath over the funeral of an Allied pilot, Richthofen and his fellow pilots Werner Voss (Til Schweiger) and Friedrich Sternberg (Maxim Mehmet) encounter a squadron of enemy aircraft led by Captain Lanoe Hawker (Richard Krajčo). Richthofen shoots down Canadian pilot Arthur Roy Brown (Joseph Fiennes). After pulling Brown out of the wreckage of his aircraft, Richthofen assists Nurse Käte Otersdorf (Lena Headey) with a tourniquet on Brown's leg.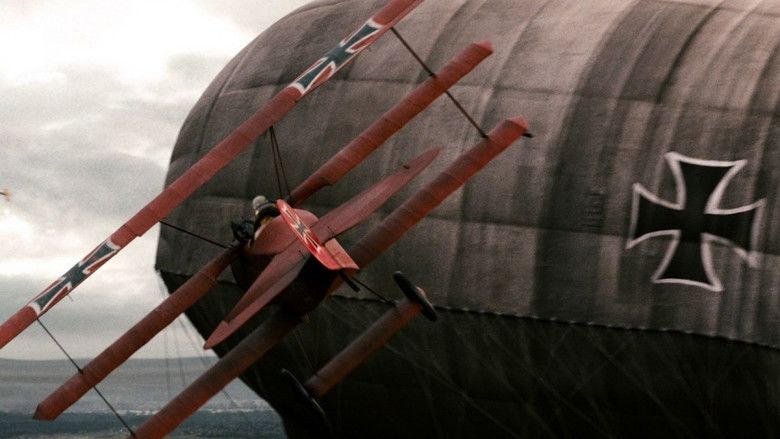 After shooting down "the notorious Captain Hawker," Richthofen is awarded the Pour le Mérite medal and promoted to command a squadron. He is joined by his brother Lothar von Richthofen (Volker Bruch). He orders his men to avoid killing enemy pilots unless absolutely necessary and is enraged when Lothar deliberately strafes and kills a British pilot who has already been forced into a landing.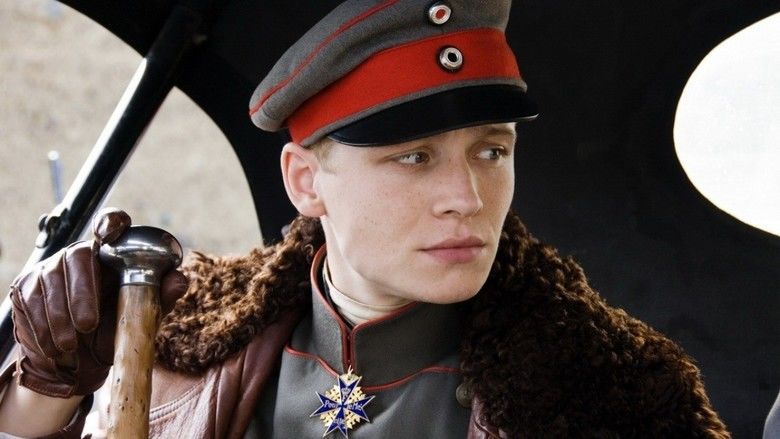 Later, during an aerial dogfight, Richthofen again encounters Captain Brown, who has escaped from a German prisoner of war camp after being nursed by Käte. Both are forced to ditch their aircraft in no man's land, where they share a friendly drink. Brown expresses hope that they will not meet again until after the war is over, and he tells Richthofen that Käte has feelings for him. When Richthofen asks how he can be so sure, Brown retorts, "She bitched about you for weeks."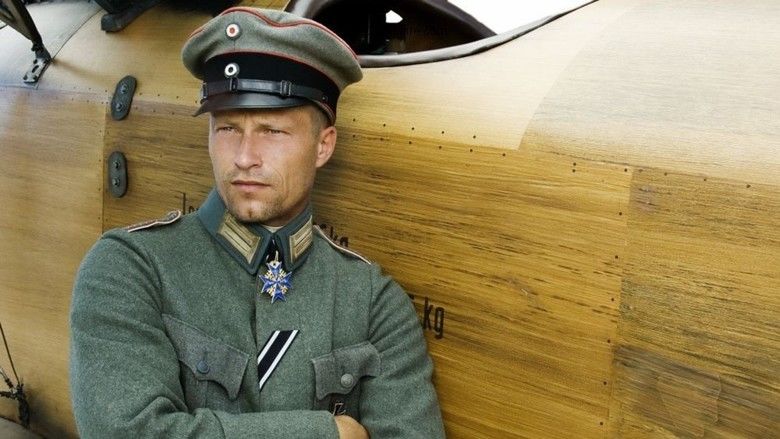 On the way back to base, Richthofen is devastated to learn that his close friend, the Jewish pilot Friedrich Sternberg (Maxim Mehmet), has been shot down and killed. Over the days that follow, Richthofen makes no secret of his grief and refuses to leave his room. An enraged Lothar reminds him that, "A leader cannot afford to mourn."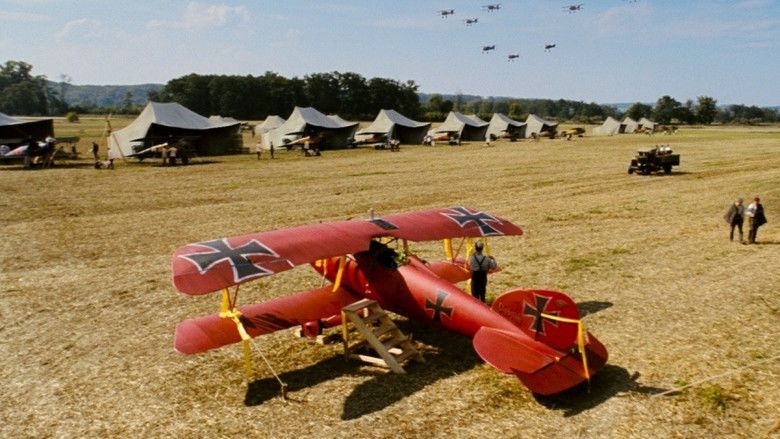 Shortly thereafter, Richthofen suffers a skull wound and is sent to be nursed by Käte. As he recovers, the two share a romantic dinner and a dance. After Richthofen expresses gratitude for his wound keeping him out of the fighting, an angry Käte takes him on a tour of a local field hospital, berating him for regarding war as a game.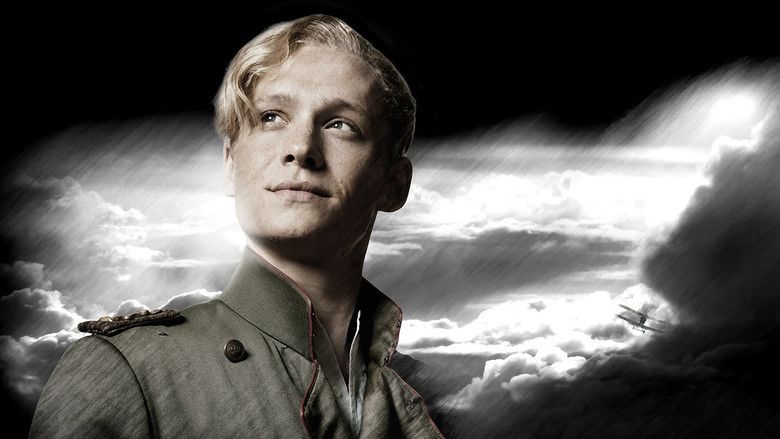 Later, Richthofen and Käte are beginning to make love when they are interrupted by an Allied bombing raid. Determined to protect the squadron's aircraft, he orders Käte to hide in the cellar and takes to the air with his men.
During another visit, Richthofen informs Kate that he has been offered a rear echelon position in command of the entire Air Service. Käte is overjoyed, but Richthofen conceals his doubts. Richthofen sees he is being manipulated by the Kaiser and his generals. On the eve of the February 1918 offensive, he approaches General Hindenburg (Josef Vinklář) and tells him that the war is now unwinnable, however, Hindenburg orders him back to his squadron.
As the offensive begins, Richthofen's squadron sets out to clear every Allied aeroplane and balloon out of the target area. As Käte tends the wounded on the ground, she is horrified to learn that her beloved has returned to combat. Käte confronts him and demands to know why he has turned down the chance to remain safe. Richthofen states that he will not betray the soldiers in the field. He says, "You are my greatest victory."
Richthofen leads his squadron into battle after making love to Käte. He is killed in action by Captain Brown.
Käte crosses over to Allied lines with Brown's assistance and visits Richthofen's grave. She apologises for not coming sooner and expresses remorse for never telling him how much she loved him. A funeral wreath has been left by Captain Brown, reading "To Manfred von Richtofen, Friend and Enemy."
Cast
In credits order.
Production
A Shooting schedule from 10 July 2006 to 3 October 2006 took place in the Czech Republic at [[Prague|Prague and surrounding areas] as well as locations in France and Baden-Württemberg, Germany. In Postproduction, CGI was carried out by PIXOMONDO.
To improve its chances on the international market, The Red Baron was filmed by Niama Film in the English language, although it is a German production depicting Germans. With an estimated budget of 18 million euros, it is one of the most expensive and at the same time lowest-grossing films in German history.
Fewer than 100,000 saw the film in the first week, causing the film to miss the Top 3. In the second week it dropped to No. 10. In the third week the film was gone from the top ten.
Reception
The Red Baron premiered on 31 March 2008 in Berlin and was released a week later in the German cinemas but was quite controversial in Germany, where glorification of war heroes is nowadays a taboo.The reviews after the first public performances of the film were mainly negative, criticizing in particular the high level of historical inaccuracy. The fictitious love story between Richthofen and Käte Otersdorf was described as having little factual basis. The film received a cool reception at the Berlin premiere and one member of the audience stated that Richthofen's disillusion with the war was not believable.
Both Tino Mewes as Best Young Supporting Actor and Matthias Schweighöfer as Best Young Actor fromThe Red Baron were nominated for Undine Awards.
References
The Red Baron (2008 film) Wikipedia
(Text) CC BY-SA
The Red Baron (2008 film) IMDb
The Red Baron (2008 film) Rotten Tomatoes
The Red Baron (2008 film) themoviedb.org