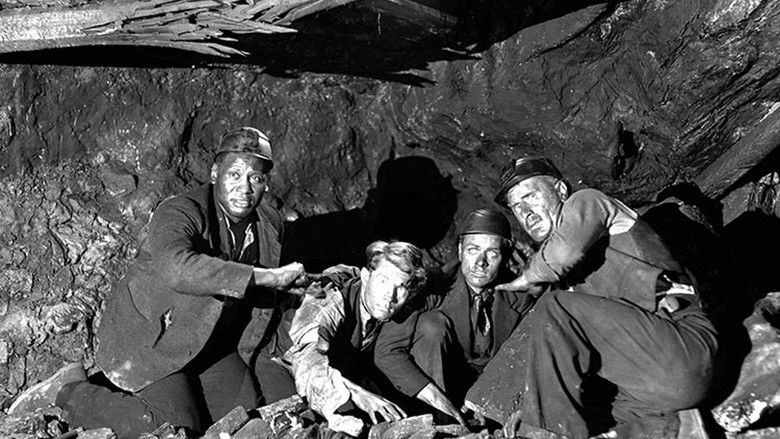 David Goliath, a Black American, arrives in Wales and wins the respect of the very musically oriented Welsh people through his singing. He shares the hardships of their lives, and becomes a working-class hero as he helps to better their working conditions and ultimately, during a mining accident, sacrifices his life to save fellow miners.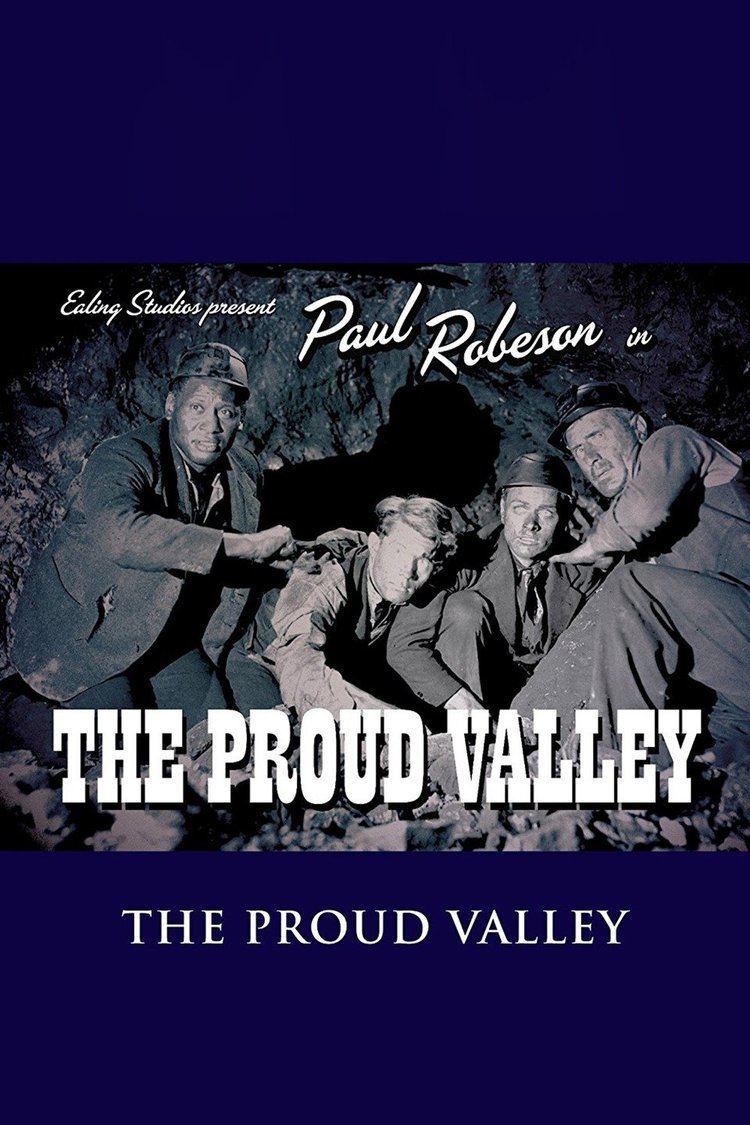 From a treatment entitled David Goliath by the married writing team of Herbert Marshall and Fredda Brilliant, friends of Robeson in Highgate and Moscow, The Proud Valley's script was written by Louis Golding with the help of the novelist Jack Jones.
Robeson's role was based on the real-life adventures of a Black miner from West Virginia who drifted to Wales by way of England, searching for work. After two years of refusing offers from major studios, Robeson agreed to appear in this independent production, seeing (he told The Glasgow Sentinel) an opportunity to "depict the Negro as he really is—not the caricature he is always represented to be on the screen."
Filming was completed in September 1939 but producer Michael Balcon and director Pen Tennyson were forced to recut the ending of the film in the new atmosphere following the outbreak of war. An ending in which the workers took control of the mine was replaced with a scene in which management agreed concessions to the miners.
Robeson's criticism of British and French appeasement and strident pro-Soviet statements (immediately after the signing of the Nazi-Soviet Pact) led to him (and by extension the film) being placed on a publicity blacklist by Lord Beaverbrook, proprietor of the Daily Express. However, the Monthly Film Bulletin described the film as a "moving and enthrallingly interesting story of courage, endurance and self-sacrifice" praising it as "an outstanding achievement for all concerned" and singling out Pen Tennyson's "sensitive and skilful" direction and Robeson's "impressive presence" and "glorious voice".
Variety disparaged the film as possessing "not much dramatic wealth" and compared it unfavourably with Carol Reed's The Stars Look Down. The reviewer also complained that Robeson "delivers only two songs and neither solo".
The film critic Matthew Sweet declared in 2005 that if the film had been completed before the outbreak of war "it would have been the most uncompromisingly Marxist picture ever produced in Anglophone cinema".
In The Proud Valley, Robeson depicts a kind of Black hero rarely seen in Hollywood, one who fuses his political and artistic sensibilities in the image of a Black working man who achieves kinship across boundaries of race and nationality. Years later, Robeson would remark that, of all his films, this was his favorite because it showed workers in a positive light.
The Proud Valley was the first film premiered on radio. An hour long edit of the film was broadcast on the BBC Home Service a week and a half before its London release.