Directed by

Jeon Woo-sung




Original language(s)

Korean


Final episode date

24 June 2016




Network

KBS2


Language

Korean






Also known as

'Heaven's Promise'




Country of origin

South Korea




First episode date

1 February 2016




Number of episodes

102




Genre

Melodrama





Written by

Kim Yoon-shin, Heo In-moo




Starring

Lee Yoo-ri, Seo Jun-young, Park Ha-na, Song Jong-ho



Similar

Becoming a Billionaire, Tears of Heaven (TV series), Man from the Equator
The Promise/Heaven's Promise (Hangul: 천상의 약속; RR: Cheonsang-ui Yaksok) is a 2016 South Korean television series starring Lee Yoo-ri (in a twin role), Seo Jun-young, Park Ha-na and Song Jong-ho. It airs on KBS2 on Mondays to Fridays at 19:50, for 102 episodes with the first episode airing on 1 February 2016.
Contents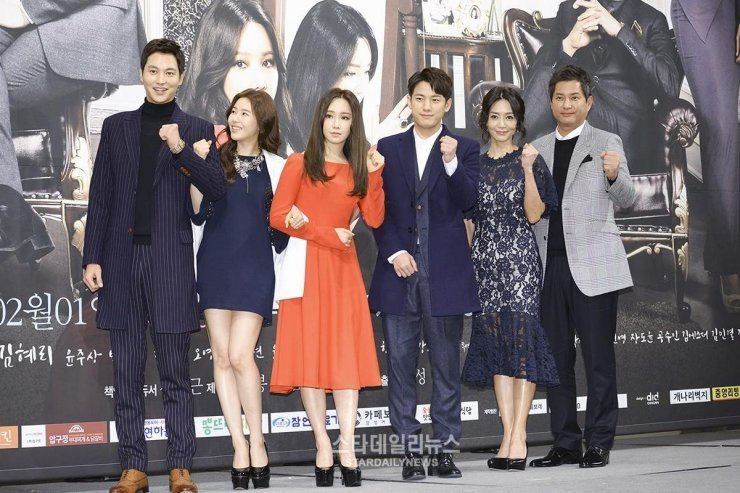 Plot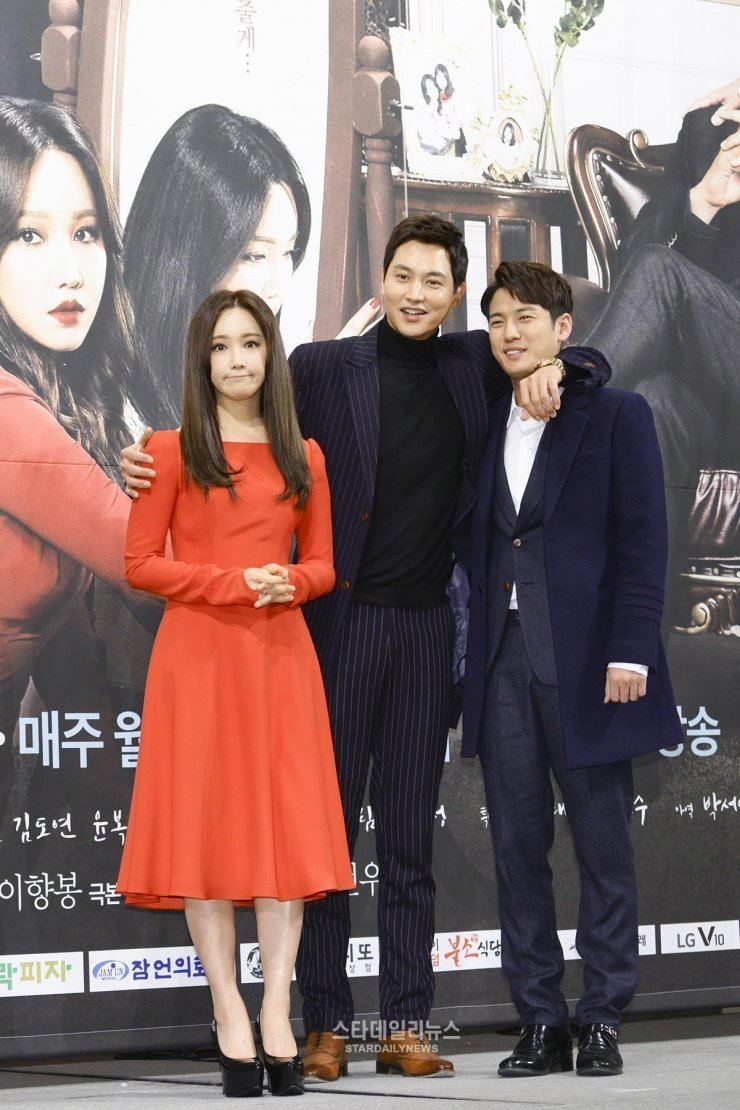 Lee Nayeon is made an orphan when chaebol heiress Park Yugyeong causes the death of her mother, Lee Yunae, in a traffic accident. Yunae and Yugyeong had been rivals in love for the same man, Jang Gyeongwan, with Yugyeong ensnaring him into marriage by claiming the child she is carrying is his. Jang attempts to make amends for abandoning his college sweetheart by trying to give the orphaned Nayeon a home, to the anger of Yugyeong and the jealousy of his daughter Sejin. When Nayeon discovers evidence that her mother's death may be more than an accident, she forgoes the chance of a life of wealth and privilege for an orphanage.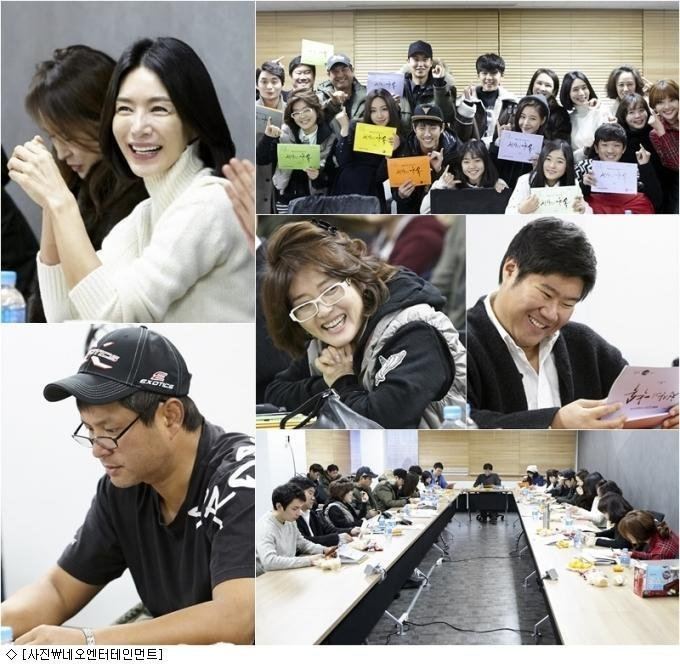 Taken in by the widow of the man who ran down her mother, Nayeon grows up alongside Taejun, an impoverished but driven and academically brilliant young man who becomes the love of her life. Devoting herself to Taejun's success, Nayeon gives up her own tuition money and works multiple jobs so that he can go to a good university. Wishing to prove himself to those who had earlier discarded him, Taejun joins Park Yugeong's father's company, Baekdo Construction. Winning plaudits at Baekdo, Jang offers to have Baekdo pay for Taejun to study for an MBA in the United States and a fast track into an upper management position at Baekdo on the condition that he looks after Sejin while abroad. Having promised to marry Nayeon on graduating, Taejun seeks and receives Nayeon's blessing to leave her for the five years. Wanting only for his success, Nayeon insists that he should go while concealing the fact that she is pregnant with his child.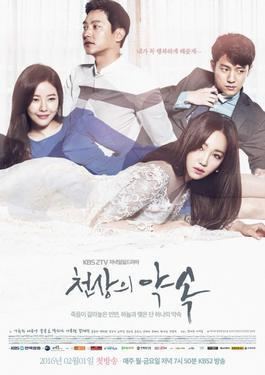 History repeats itself when Taejun forsakes Nayeon for Sejin. Taejun and Sejin shared a mutual childhood crush for each other and in the five years away together in the United States, have become lovers. Heartbroken Nayeon disappears from the scene.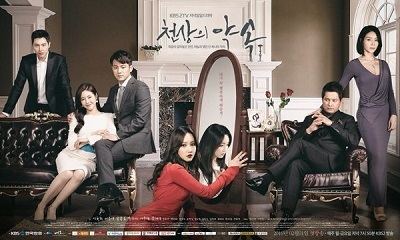 However, Sejin's plans to take over Baekdo, with Taejun's help, are derailed when her uncle, Park Hwigyeong, returns home with a new bride, Baek Dohee, a woman with the face of the departed Lee Nayeon.
After being taken by Taejun's mother and brought to Sejin's house, Sebyul falls victim to an accident that leaves her unconscious and she's placed in the ICU. Meanwhile, Nayeon goes missing. Taejun's Mother tricked Nayeon into showing up at a mental hospital where she is trapped by the staff. She manages to escape from their grasp but was later run down by a car, with Yugyeong screaming in the background trying to get her to stop.
When Nayeon finally comes to, Yugyeong realizes that Nayeon is experiencing amnesia. She tricks Nayeon into thinking she is one of her mom's friends. She keeps Nayeon in the hospital, hoping to keep her out of the way and have her start a new life. Later on, Taejun's mother spills the secret to Taejun and Sejin's eventually finds out. Neither of them tells Nayeon's family, for their own selfish reasons.
Meanwhile, Dohee meets with Nayeon's sister, who was shocked at the resemblance. Dohee remains suspicious, especially after she finds the baby clothes her mother hid. Dohee went as far as to test her DNA with Nayeon's after sneaking into her house to find samples of her hair.
Later on, Dohee finds the hospital Nayeon is held at and tells her the entire truth. Dohee switches clothes with Nayeon to let her sneak out of the hospital, but a mentally ill patient next door starts a fire just after Nayeon manages to leave the hospital. Nayeon rushes back to her twin sister, only to find her unconscious. Nayeon, dressed in Dohee's clothes, soon becomes unconscious as well.
Both Nayeon and Dohee's families rush to the emergency room, however, because of the clothes swap, Nayeon is identified as Dohee, and the now deceased Dohee is identified as Nayeon. From there, Nayeon takes the place of Dohee and starts her revenge.
Moving forward, Nayeon's revenge progresses as she takes Yugyeong's family one-by-one and she moves into the house of her now husband Hwigyeong. From there, Hwigyeong's mother Youngsuk has Dementia. Because of Youngsuk's condition, she mentions Yunae many times to Yugyeong that made her so angry. Sejin on the other hand, hears Youngsuk and her mother's argument that her father is not her real biological father.
Nayeon discovered something that will changer her life forever. Park Yugyeong's husband, Gyeongwan is her real biological father to Yunae. Yugyeong stole her dad from Yunae while she was pregnant to Nayeon. Youngsuk knew about this and told Yunae which afterwards resulted to Yunae's death.
Main cast
Lee Yoo-ri as Lee Nayeon / Baek Dohee
Seo Jun-young as Kang Taejun
Song Jong-Ho as Park Hwigyeong
Park Ha-na as Jang Sejin
Supporting cast
Lee Jong-won as Jang Gyeongwan
Kim Hye-ri as Park Yugyeong
Kim Do-yeon as Yoon Youngsuk
Yoon Joo-sang as Park Manjae
Oh Yeong-sil as Oh Manjeong
Lee Yeon-soo as Lee Yunae
Yoon Bok-In as Yang Malsuk
Ratings
The series airs, one week after initial broadcast, on KBS World with subtitles.
Key
Blue-lowest rated episode
Red-highest rated eisode
Notes
Episode 78 was aired on May 20
References
The Promise (2016 TV series) Wikipedia
(Text) CC BY-SA