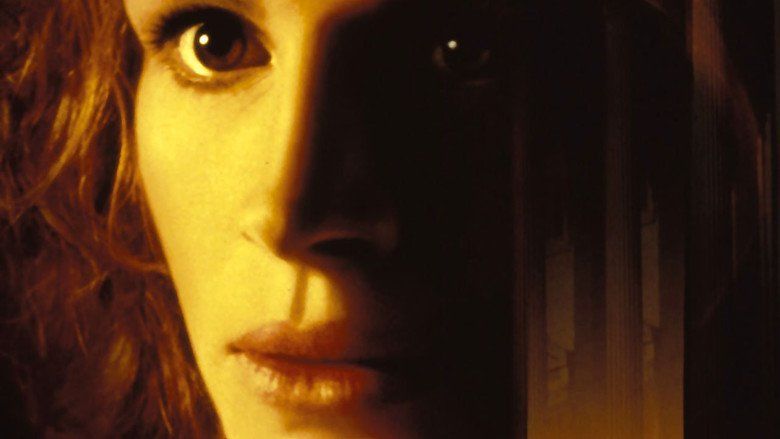 Two Supreme Court justices are assassinated by the professional assassin "Sam" Khamel.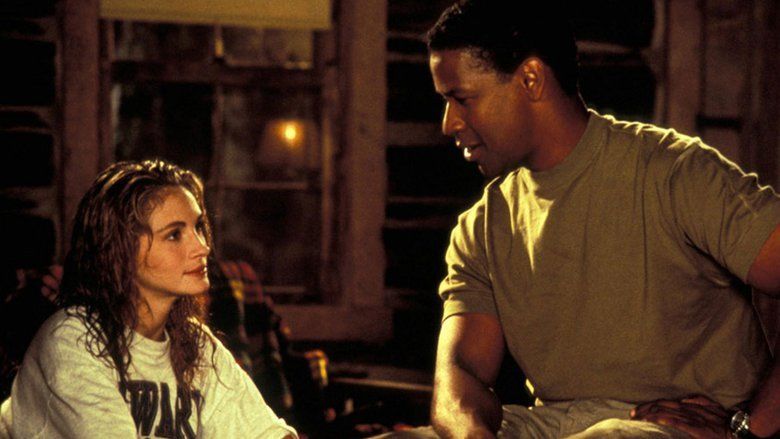 Tulane University Law School student Darby Shaw writes a legal brief detailing her theory on why they were killed and under whose orders. She delivers it to her law professor, mentor and secret lover Thomas Callahan. He gives a copy to his friend Gavin Verheek, attorney and special counsel to the Director of the FBI. Callahan is killed by a car bomb; Darby escapes because she refuses to enter the car with her drunk lover and is subsequently attacked by an unknown assailant. Realizing that her brief was accurate, she goes into hiding and reaches out to Verheek for dire assistance.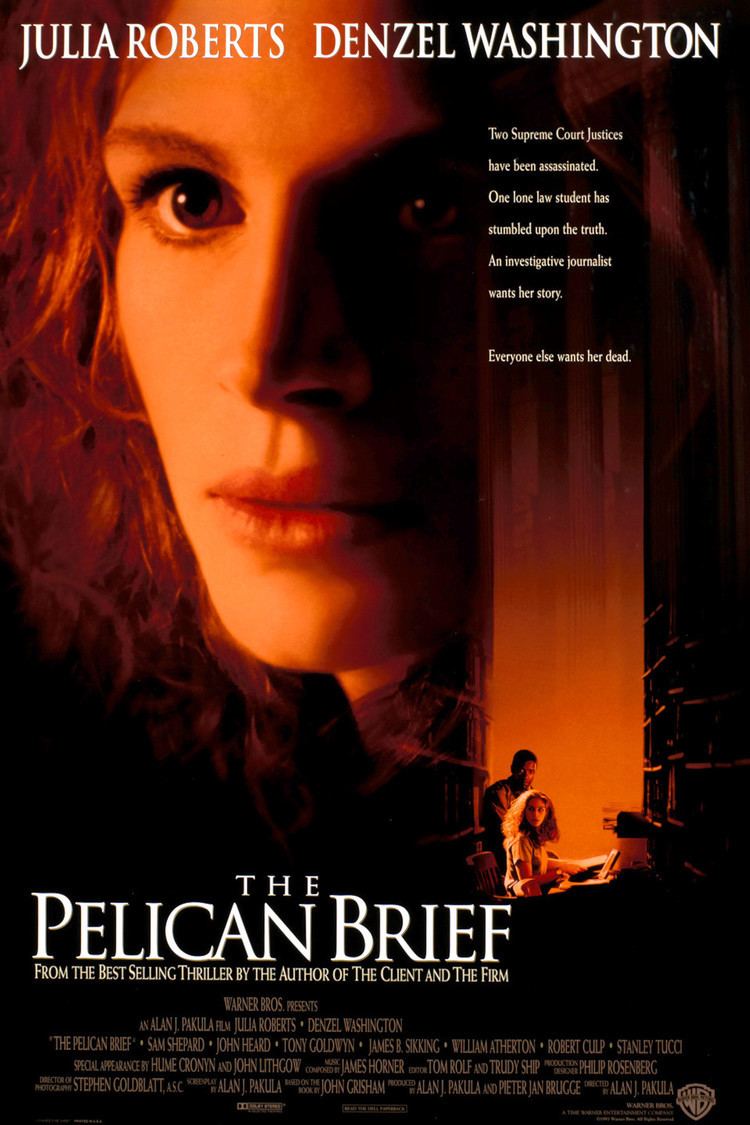 Political reporter Gray Grantham is contacted by an informant calling himself "Garcia" with information about the assassinations, yet "Garcia" suddenly disappears, and Darby contacts Grantham, who finds her information is valid and accurate. Darby's computer, disks, and files have disappeared from her home, where she is again attacked but manages to escape. She contacts Verheek and they arrange to meet, but Verheek is murdered by Khamel who impersonates his victim and proceeds to the meeting. Before Khamel can kill Darby, he is shot and killed by an unknown person.
Darby contacts Grantham and agrees to meet him in New York City, where she gives him the details of her brief that speculates the assassins were loyal to Victor Mattiece, an oil tycoon who intends to drill for on a Louisiana marshland, a known habitat of an endangered species of brown pelicans. A court appeal to prevent such harm is expected to reach the Supreme Court. Darby surmised Mattiece, hoping to turn the case in his favor, is behind the Justices' murders, given their history of environmentalism. When Grantham tells her about "Garcia", they discover that the man is Curtis Morgan, a lawyer in the oil and gas division at the White & Blazevich, in Washington.
Darby visits White & Blazevich, pretending to have an appointment with Morgan, and is told he had been killed. Suspecting that his murder was related to the incriminating information, she and Grantham visit his widow who gives them a key to a safe deposit box. Darby visits the bank to retrieve the contents of the box. After barely escaping death by a car bomb, they reach the Washington Herald building where they review the documents and a videotape recovered from Morgan's box. The tape confirms Darby's theory, as Morgan documents prove his own discovery that Mattiece ordered the assassination of the Justices. With this evidence, Grantham writes his story. He gives the FBI a chance to comment and FBI Director Voyles confirms that Darby's "Pelican Brief" was delivered to the White House. He reveals the President ordered the FBI to "back off", CIA agents were investigating Mattiece and one of them killed Khamel to save Darby's life. A plane is arranged for Darby to flee the country.
Darby is watching a TV interview of Grantham where it is revealed that Mattiece and two partners at White & Blazevich have been indicted in federal court, the President's chief of staff has resigned, and the President (who received $4.2 million in contributions from Mattiece) will not run for office again. Grantham deflects speculation that Darby is fictional, but does agree that she is "almost" too good to be true. Darby smiles.
The film received mostly mixed reviews from critics. Pat Collins, from WWOR-TV, said that the film was, "A heart-stopping, spine-chilling, adrenaline-pumping, run-for-your-life thriller." Roger Ebert praised the film and gave it 3/4 in his review. It currently holds a 52% rating on Rotten Tomatoes.
The film is recognized by American Film Institute in these lists:
2008: AFI's 10 Top 10:
Nominated Courtroom Drama Film
The film was a box office hit and grossed $195,268,056 worldwide.
The film mostly follows Grisham's plot, but concentrates much more on Darby Shaw's point of view and omits considerable sections of the book depicting behind-the-scenes events at the Supreme Court, White House, FBI headquarters and elsewhere in the corridors of power. The film has Denzel Washington as the journalist Gray Grantham, while the book specifically notes that Grantham is white (though on friendly terms with some African-Americans). That might be related to the film omitting a final scene where Darby and Gray start a love relationship. In the book Gray Grantham works for the real-life Washington Post, which was changed in the film to fictional Washington Herald.