The Paleface is a 1948 Technicolor comedy Western directed by Norman Z. McLeod, starring Bob Hope as "Painless Potter" and Jane Russell as Calamity Jane. In the film, Hope sings the song "Buttons and Bows" (by Jay Livingston and Ray Evans). The song won the Academy Award for Best Song that year.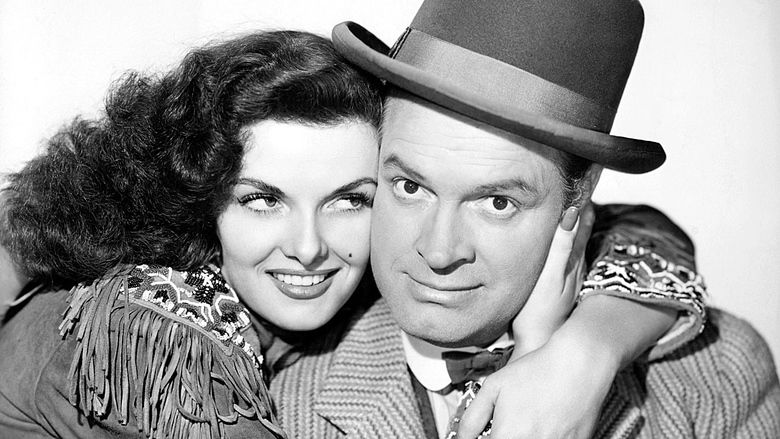 The film had a sequel, Son of Paleface, in 1952. In 1968, Don Knotts remade the film as The Shakiest Gun in the West.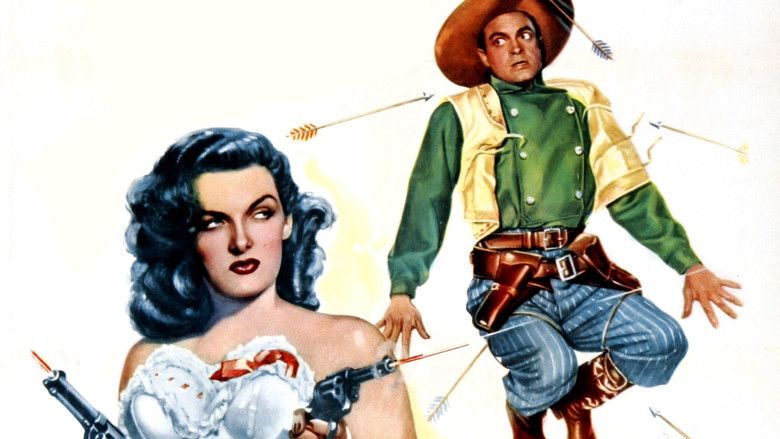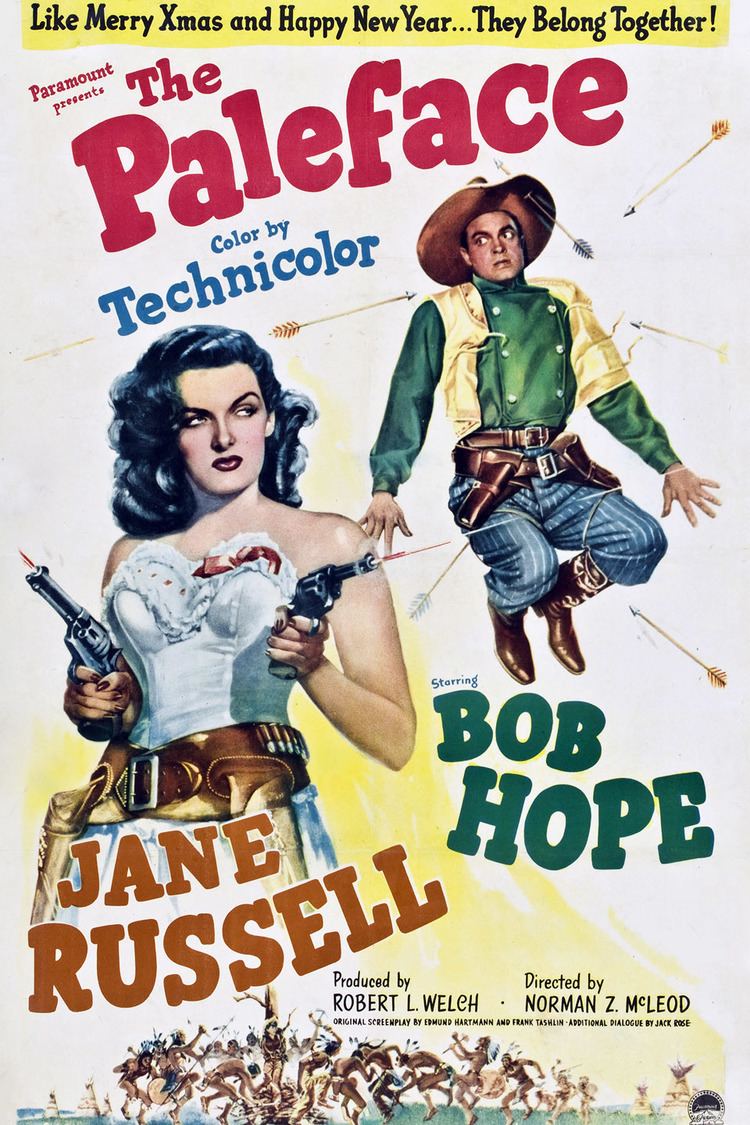 Peter "Painless" Potter (Bob Hope) is a dentist of doubtful competence. Out west, after the partner of Calamity Jane (Jane Russell) is killed while trying to discover who's been illegally selling guns to Indians, the cowardly Painless ends up married to Jane, who needs to keep her true identity a secret.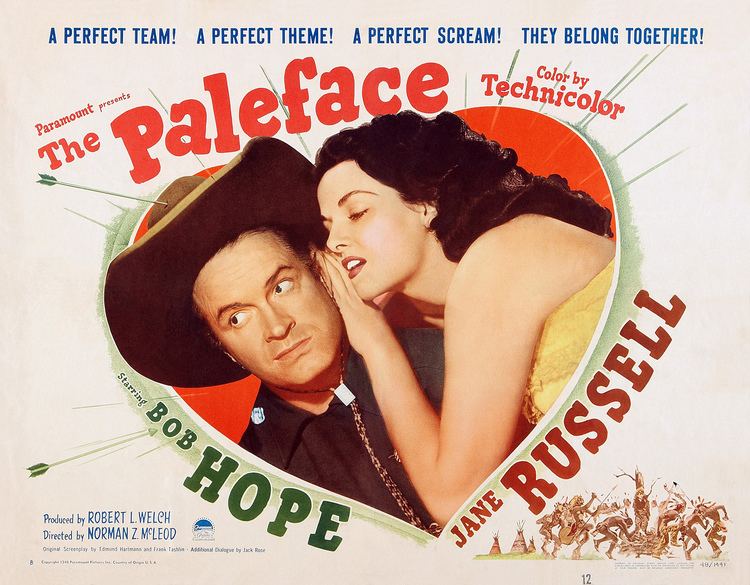 One day while protecting everyone during a hold-up, Jane gives all the credit to Painless, who becomes the townsfolk's "brave" new hero.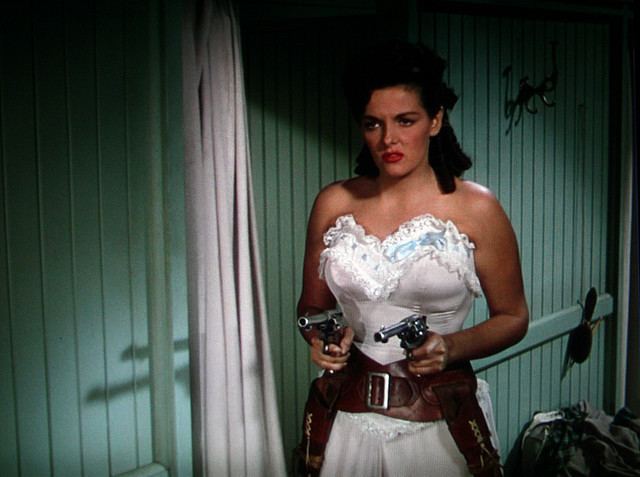 Bob Hope as Painless Potter
Jane Russell as Calamity Jane
Robert Armstrong as Terris
Iris Adrian as Pepper (singing voice dubbed by Annette Warren)
Bobby Watson as Toby Preston (as Robert Watson)
Jackie Searl as Jasper Martin (as Jack Searl)
Joseph Vitale as Indian Scout
Charles Trowbridge as Gov. Johnson
Clem Bevans as Hank Billings
Jeff York as Big Joe
Stanley Andrews as Commissioner Emerson
Wade Crosby as Jeb
Chief Yowlachie as Chief Yellow Feather
Iron Eyes Cody as Chief Iron Eyes
John Maxwell as Village gossip
Tom Kennedy as Bartender
Henry Brandon as Wapato (Medicine Man)
Francis McDonald as Lance
Frank Hagney as Greg
Skelton Knaggs as Pete
Olin Howland as Undertaker
George Chandler as First Patient
Nestor Paiva as Second Patient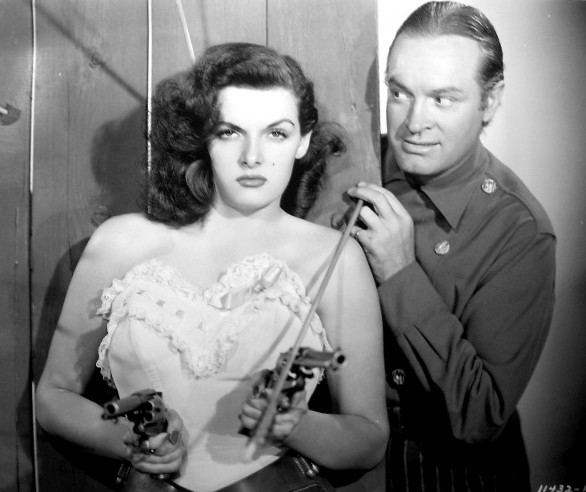 The film earned $3.5 million in rentals in the US in 1948.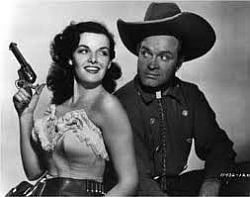 The film is recognized by American Film Institute in these lists:
2004: AFI's 100 Years...100 Songs:
"Buttons and Bows" – #87
The Paleface was presented on Stars in the Air March 6, 1952. The 30-minute adaptation starred Bob Hope and Jane Russell recreating the roles they had in the film. Hope and Russell also starred in a March 3, 1950, adaptation on Screen Directors Playhouse.