The New Andy Griffith Show is an American situation comedy that was broadcast in the United States on CBS in 1971 on Fridays at 8:30 EST.
Actor Andy Griffith had left his first sitcom, The Andy Griffith Show, voluntarily after the 1967-68 season while it was still number one in the Nielsen ratings and despite a high-dollar offer from CBS to continue it, in order to pursue his other interests, singing and motion picture acting, and to prevent his being typecast solely as a rural Southern sheriff.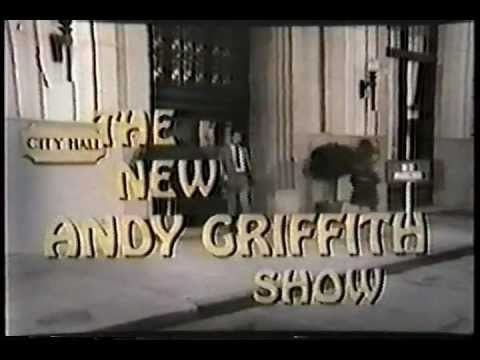 When he decided to return to network television two years later, in the fall of 1970, it was in Headmaster, a drama, in which he played the headmaster of an exclusive Californian private school. When that program very quickly sank in the ratings, Griffith replaced it immediately with this one, which was much closer in tone and content to his earlier, more successful role, and this program replaced Headmaster on the CBS Friday night schedule effective January 8, 1971.
This time the setting was a mid-sized North Carolina town called Greenwood (pop. 12,785, ten times the number of people who lived in Mayberry), with Griffith portraying Andy Sawyer, a returning hometown boy who instantly becomes the town's new Mayor pro tem.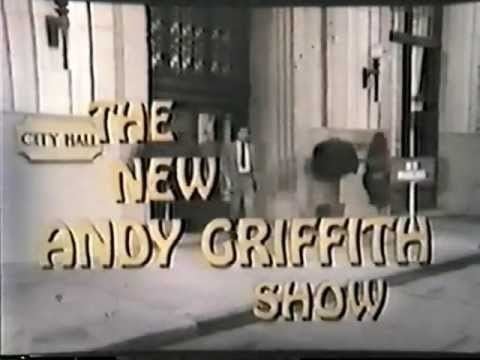 Andy Sawyer was the model family man, always agreeable and understanding, spending lots of quality time with his children.
Lee Meriwether was cast as Andy's wife.
Marty McCall and Lori Rutherford were seen as Griffith's children, T.J. and Lori, and Ann Morgan Guilbert was Lee's sister Nora, a live-in relative. Nora was constantly complaining, neurotic, meddling and superstitious.
Rotund country comic Glen Ash was cast as town councilman Buff McKnight.
Despite a successful premiere and its greater similarity to his earlier, successful role and series, The New Andy Griffith Show was little more successful than Headmaster had been and was canceled after 10 first-run episodes, with the last first-run episode airing March 12, 1971. These ten episodes repeated through May 21, then replaced with reruns of Headmaster during the summer. CBS was in the process of overhauling its image to appeal to wealthier, more sophisticated audiences and no longer had interest in rural-oriented shows.