Theme music composer

Michael Lai

First episode date

12 November 1984




Country of origin

Hong Kong

Final episode date

4 January 1985




Written by

Gu Long

(original story)Tsang Shu-kuenHo Yiu-wangKwan Chin-bok

Directed by

Johnnie ToSiu Hin-faiKuk Kwok-leungFan Sau-mingSi-to Lap-kwongSung Ho-fai

Starring

Michael MiuBarbara YungMini KungSharon YeungSimon YamLau DanCecilia FongCheung Ying-choiKwok FungLee Heung-kamBenz HuiNg Man-tatKwan Hoi-san

Opening theme

Siu Tap Ho San (笑踏河山) performed by Roman Tam

Cast

Simon Yam, Ng Man‑tat, Kwan Hoi‑san, Shiu Hung Hui




Similar

The Foundation, Chor Lau‑heung, The Yang's Saga, The Battle Among the Clans, The Legend of the Cond
The New Adventures of Chor Lau-heung is a Hong Kong television series adapted from Chu Liuxiang Xinzhuan of Gu Long's Chu Liuxiang novel series. Michael Miu starred as the titular protagonist, Chor Lau-heung (Cantonese for "Chu Liuxiang"). The series was first broadcast on TVB from 12 November 1984 to 4 January 1985. It was rerun in Hong Kong on TVB Jade from 1 February to 30 March in 2006.
Contents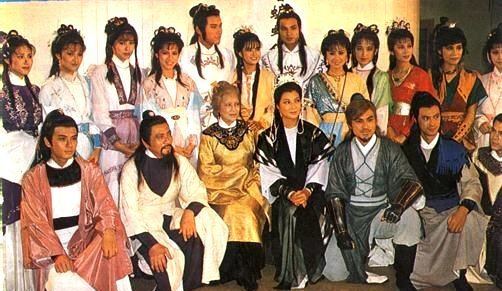 Plot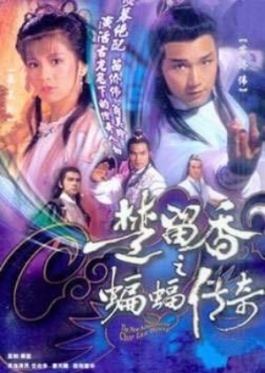 Chor Lau-heung brings his three girlfriends (Lei Hung-sau, So Yung-yung and Sung Tim-yee) with him to attend Tso Hing-hau's birthday party. On the way, they meet Song Siu-ching, a spoilt and arrogant girl. After arriving at Tso's house, strange things start happening. Tso's daughter, Ming-lai, is in love with Sit Ban, a youth from a rival family. In the Sit family, Sit Yan is in love with Yip Sing-nam and wants to be with him, but her father forbids her. Tso Ming-lai and Sit Yan attempt to fake their deaths in order to resolve the feuds between their families. However, Chor Lau-heung discovers the truth and decides to secretly help the lovers be together.
Cast
Note: Some of the characters' names are in Cantonese romanisation.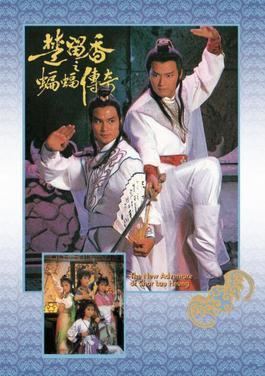 Michael Miu as Chor Lau-heung
Barbara Yung as Song Siu-ching
Simon Yam as Yuen Chui-wan
Austin Wai as Chung-yuen Yat-dim-hung
Chan Wing-chun as Wu Tit-fa
Chow Sau-lan as Kam Ling-tsi
Sharon Yeung as Ko Ah-nam
Mimi Kung as Wah Chan-chan
Wong Wan-choi as Yip Sing-nam
Amy Wu as Sit Yan
Bobby Au-yeung as Sit Ban
Wong Man-yee as Tso Ming-lai
Cheung Ying-choi as Yan Hin-tai
Kwan Hoi-san as Sit Yi-yan
Leung San as Master Fu-mui
Lee Heung-kam as Kam Tai-kwan
Ko Miu-see as Tung Sam-neung
Benz Hui as Tso Hing-hau
Kwok Fung as Ying Man-lei
Chun Wong as Sit Siu-yan
Lui Ching-hung as So Yung-yung
Chi Pui-fan as Lei Hung-sau
Lau Miu-ling as Sung Tim-yee
Hui Kin-bong as Ting Fung
Lau Dan as Mo-fa
Tsui Man-wah as Sui-mo Yam-kei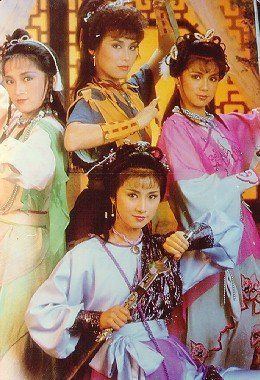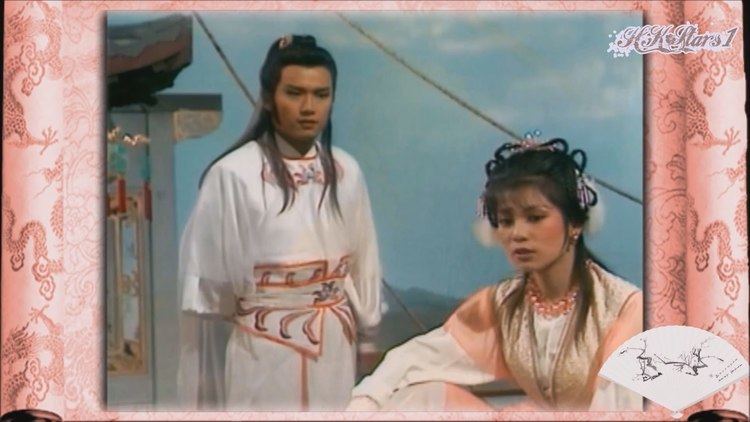 References
The New Adventures of Chor Lau-heung (1984 TV series) Wikipedia
(Text) CC BY-SA