The Mystery of Marie Roget is a 1942 gothic mystery film starring Patric Knowles. The story was adapted from the short story "The Mystery of Marie Rogêt" written by Edgar Allan Poe in 1842. The film, directed by Phil Rosen and produced by Universal Pictures, is set in 1889.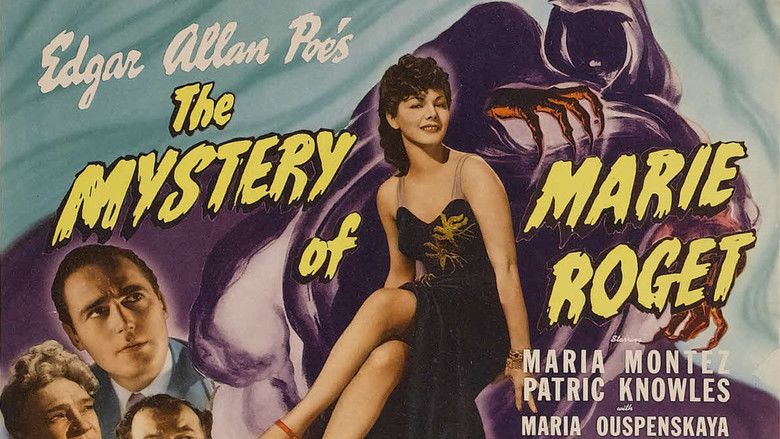 Maria Montez appears in the title role. She replaced Peggy Moran. Filming started 11 December 1941.
When the film was reissued in 1943, after she obtained stardom as The Phantom of Paris, she was given prominent billing.
Patric Knowles as Paul Dupin
Maria Montez as Marie Roget
Maria Ouspenskaya as Cecile Roget
John Litel as Henri Beauvais
Edward Norris as Marcel Vigneaux
Lloyd Corrigan as Gobelin
Nell O'Day as Camille Roget
Frank Reicher as Magistrate
Paul E. Burns as Gardener
Charles Middleton as Zoo Curator
William Ruhl as Detective
Reed Hadley as Naval Officer