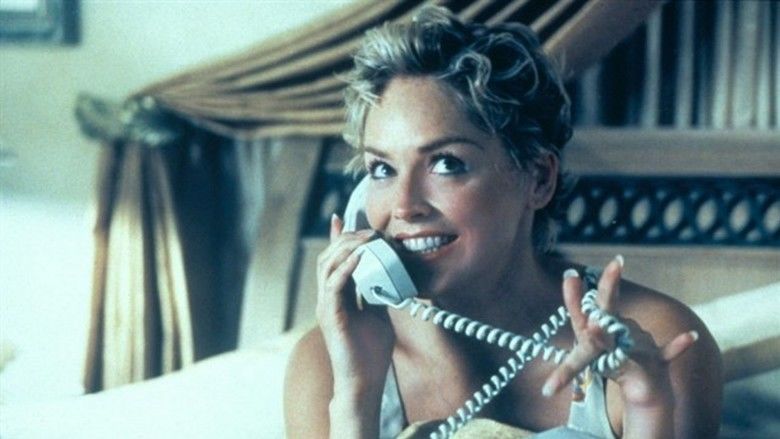 After winning a lifetime achievement award, esteemed successful screenwriter Steven Phillips (Brooks) has a rude awakening. Steven believes the award has no real meaning, but it does—it means his career is over. His studio has reneged that means they won't renew his contract and told him he's gone cold, saying he's "lost his edge." A junior exec (Mark Feuerstein) tells Steven his new script is dull and to be off the lot by 5 p.m.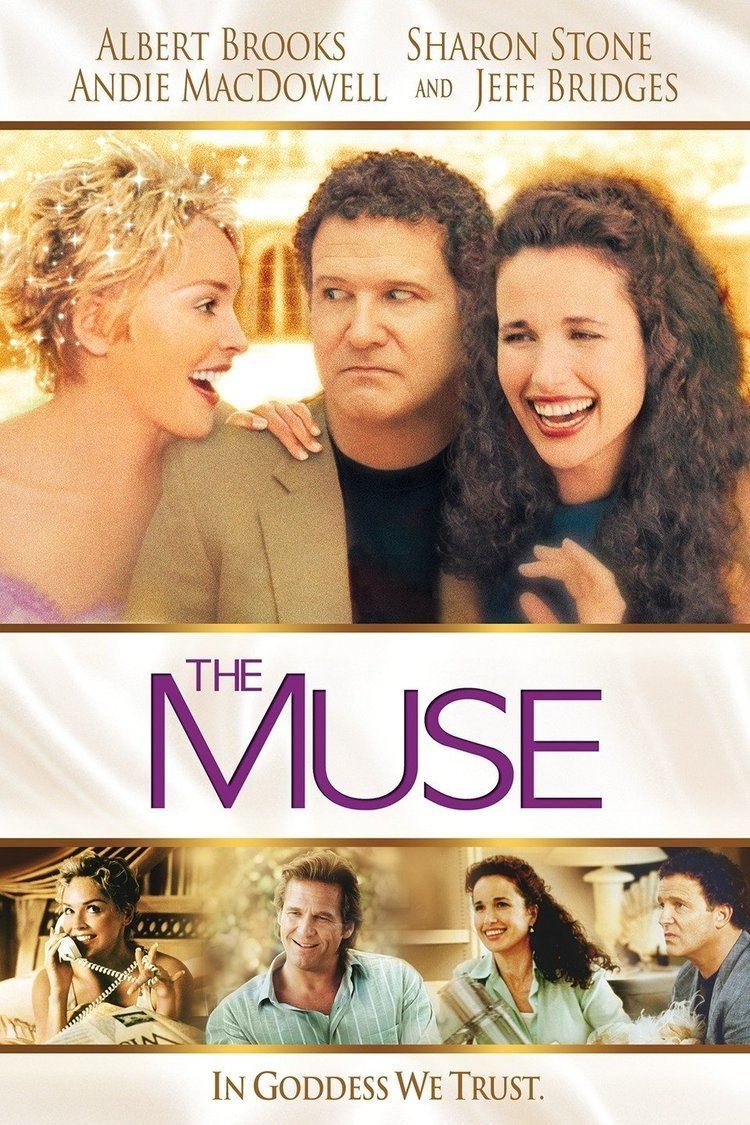 Taken by surprise, the Oscar-nominated writer is desperate to revive his career. He seeks the advice of a very successful screenwriter buddy, Jack (Bridges), who arranges an introduction to Sarah (Stone), a modern-day muse who can inspire anyone.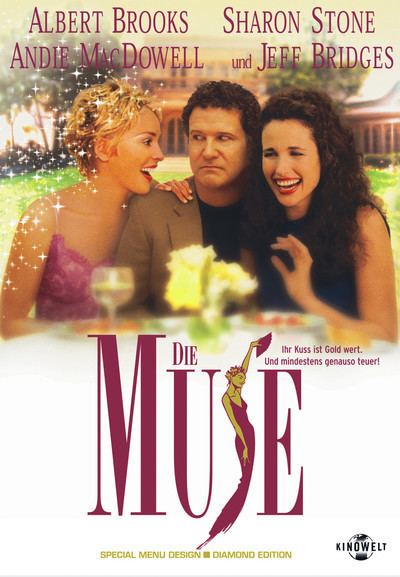 Sarah, however, has conditions and unnecessarily lavish needs, such as expensive hotel rooms and gifts from Tiffany & Co. Steven is forced to make good on those conditions, much to the chagrin of his wife Laura (MacDowell).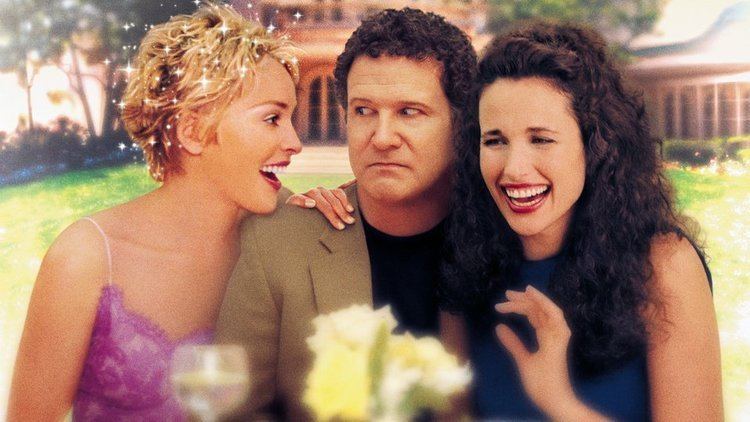 Steven isn't sure if the muse could be the real thing or just somebody sucking him dry of his money and patience. She takes him to Long Beach, where they encounter writer-director Rob Reiner, someone Sarah clearly knows. Steven gets an idea for a movie set in an aquarium and thinks of Jim Carrey as the lead.
As Sarah's demands increase, Steven's apprehensive wife begins to be won over. Through the muse's encouragement Laura decides to pursue her dream of baking and selling cookies, to much fanfare and success.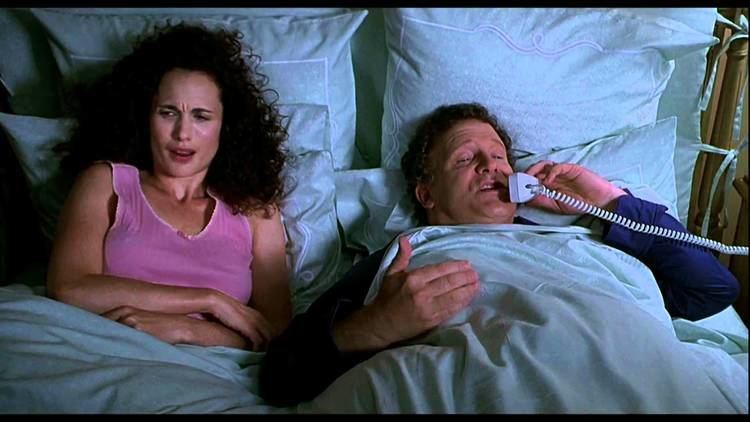 To save money, Sarah is invited by the Phillipses to move into their house. Steven, however, is frustrated because Sarah spends more time helping others—notably Hollywood writers and directors like James Cameron and Martin Scorsese, who come to Steven's house to see her. Steven even surrenders his own bedroom to Sarah and sleeps in the guest house.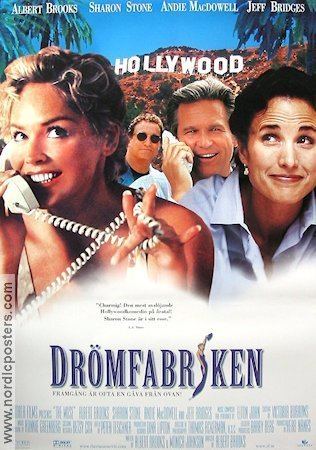 When he pleads for a way to end his aquarium screenplay, Sarah does point Steven in the right direction and inspires him with a great idea. Steven's agent Hal is thrilled and urges him to finish the script as quickly as possible. Steven did finish the script, when he heard Sara's advice.
The following morning, though, two visitors come to Steven's home, revealing that they are doctors from a mental clinic. They tell Steven that Sarah is an escaped psychiatric patient from their asylum who has multiple personality disorder. They find the whole "muse" idea hilarious. When they try to find Sarah to take her back, they discover that she has escaped. They decide not come after her, since she can come and go anytime she wants.
The junior exec, Josh, loves Steven's script, but he breaks the news that the idea is already in production at another studio—by Rob Reiner. A broken-hearted Steven goes to work in his wife's new cookie business.
Things turn around when the agent calls to inform Steven that the Reiner project fell through and the studio wants to purchase his version, contingent upon a few changes being made. An excited Steven goes to the studio, where a secretary reveals that the studio fired Josh for stealing and they have a new boss, Christine, is now in charge. Christine is revealed to be Sarah. She takes Steven's arm and insists that they discuss the changes over a nice, expensive lunch, which she expects him to pay for.
Albert Brooks as Steven Phillips
Sharon Stone as Sarah Little
Andie MacDowell as Laura Phillips
Jeff Bridges as Jack Warrick
Mark Feuerstein as Josh Martin
Bradley Whitford as Hal
Steven Wright as Stan Spielberg
Jennifer Tilly as herself
Rob Reiner as himself
Wolfgang Puck as himself
James Cameron as himself
Martin Scorsese as himself
Lorenzo Lamas as himself
Pop rock musician Elton John composed the soundtrack for The Muse.
The Muse was a slight box office flop, grossing about $11 million domestically on an estimated budget of $15 million. It did relatively poorly at the box office compared to some of Brooks' other films, such as Defending Your Life (1991), which made $16 million, and Mother (1996), which made $19 million. Most complained that the problem was Brooks' lacking energy in his direction of the film. Critical reception was lukewarm (52% rating at Rotten Tomatoes), but critics who were fans of the film included Leonard Maltin, Roger Ebert, and Desson Howe.
In 1999, Helmut Voss, then president of the Hollywood Foreign Press Association, who give the annual Golden Globe Awards, ordered all 82 of its members to return gift luxury watches sent by either Sharon Stone or USA/October Films (now merged into Focus Features). The luxury watches were considered promotions for a nomination for Stone's performance in the film. According to Variety, Voss ordered the return of the gifts "to protect the integrity of its award". Stone received the nomination for Best Actress in a Motion Picture Musical or Comedy, but lost to Janet McTeer for Tumbleweeds.