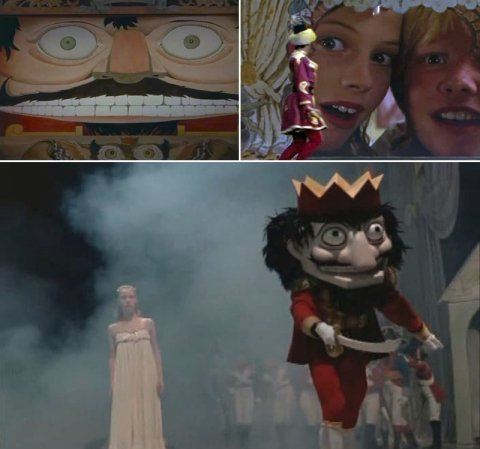 Mammy Two Shoes is preparing a fancy dinner, with both Tom and Jerry observing. Jerry starts eating the cracker spread, but Tom knocks Jerry out by whacking him with a spoon and calls Toots, his fluffy beige love interest, to invite her to dinner. Jerry is forced to perform menial duties for the cats, such as carrying food and blowing on Tom's soup. Annoyed, Jerry drinks the soup and spits it into Tom's face, causing Tom to put the spoon Jerry is standing on over a burning candle to make him hop on both feet and yelp in pain.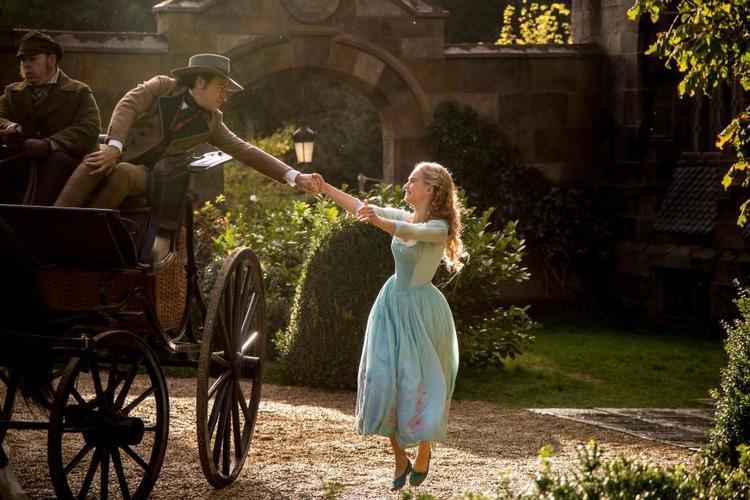 As Toots offers Tom bread, Jerry sandwiches Tom's tail between it. Unaware, Tom pours ketchup onto it and bites it, causing him to leap up in pain. Tom is then unaware again, trying to stay cool for his date, as Jerry puts a pineapple slice, cream and cherry onto it, and Tom leaps up after biting it again. Tom grabs Jerry and twists his tail into a champagne-cork opener to make two drinks, launching Jerry into a glass of water.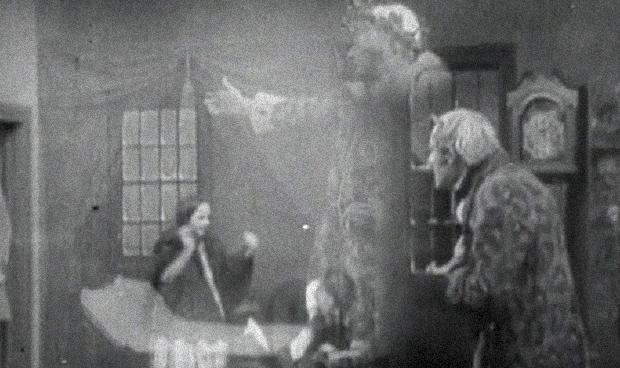 Tom then tries to hug and kiss his girlfriend, but Toots impressively dodges each attempt. When Tom finally hugs Toots, she takes out a "wolf pacifier" (a mallet) and wallops him with it. As Jerry mocks Tom, Tom puts a cigar into Jerry's mouth, whacks him and lights a cigar onto him, causing Jerry to launch a pie into Tom's face. Tom throws a pie in return, but Jerry ducks and the pie hits Toots, effectively ending the relationship between the cats.

A vengeful Toots throws three pies at Tom; Tom ducks them all, but Jerry stabs him with a fork, allowing Toots to hit him on the fourth attempt. Tom sits up as Jerry unawarely runs into his mouth. Tom goes to bite Jerry, but Jerry stretches Tom's tongue out and whacks the tray on Tom's head with a spoon. Jerry then hides in a turkey. As Tom sticks knives into it, Jerry escapes and mimics yowls of pain but blows his cover when he keeps screaming even when the bird isn't being punctured. Tom spots Jerry and pokes him with a knife, causing Jerry to bite Tom's tail, making Tom leap into the air, barely dodging the knife as Jerry sticks it underneath him.
As Tom chases Jerry, Jerry breaks a wine bottle and stabs Tom. As Tom retreats behind the punch bowl, Jerry throws dinner rolls into his face, much to Tom's delight. As Tom opens his mouth for another one, Jerry hides a salt shaker into a third roll and throws it into Tom's mouth. Jerry then hides in a candelabra and uses a candle to light Tom's tail. Oblivious, Tom lights a cigarette from his tail. As his tail burns, he rushes off to sit on an ice bucket, but unawarely sits on an oil lamp as Jerry pushes the bucket away.
Tom sees Toots shaking her head and smells burning; after asking her, Tom refuses to believe her until he hears his tail burning, prompting him to leap up through the ceiling and crash onto and break a plank from the table, knocking him out and wrecking the place settings. As the plank becomes an incline to the punchbowl and Tom's bowtie gets tangled with his tail, Jerry writes S.S. Drip onto Tom's back and gives Toots a bottle of champagne, and she smashes it onto Tom. Toots then waves a napkin at Tom and Jerry makes high-pitched whistling as Tom slides into the punchbowl and sinks into it.
Lillian Randolph as Mammy Two Shoes (1945 original) (uncredited)
Thea Vidale as Mammy Two shoes (1990 redubbed) (uncredited)
Sara Berner as Toots (uncredited)
William Hanna and Harry E. Lang as Tom (uncredited)
William Hanna as Jerry (uncredited)
Tom and Jerry's Greatest Chases, Vol. 4
Tom and Jerry Spotlight Collection Vol. 2, Disc One
Tom and Jerry Golden Collection Volume One, Disc One