The Maisonettes were a 'one hit wonder' English pop band formed by Lol Mason (formerly of City Boy) and Mark Tibenham. Their debut single, "Heartache Avenue", reached number 7 on the UK Singles Chart in early 1983, and later peaked at number 12 on the Canadian chart and number 97 in Australia. The song was discovered by David Virr in a pile of demo tapes in his office, and had been recorded in Birmingham by singer Lol Mason, guitarist Mark Tibenham, and session drummer Nick Parry. Virr decided to put it out on his own label, which he named Ready Steady Go![1]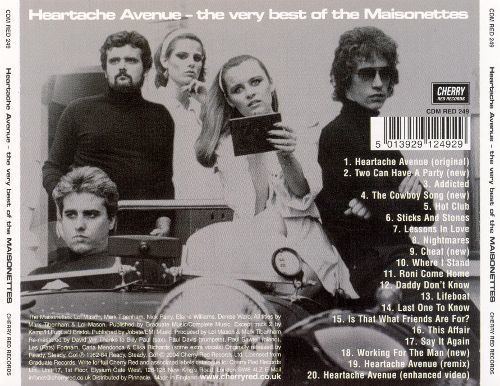 To fill out the band, two teenage models, Denise Ward and Elaine Williams, were recruited as backing vocalists - although "Heartache Avenue" had been recorded with different female singers i.e. Yvette Hewson & Another. Unfortunately, Ward and Williams could not harmonize well enough to sing with the band live or in the studio, though by the time this was discovered, they had already appeared often with the group in media photos and miming on television.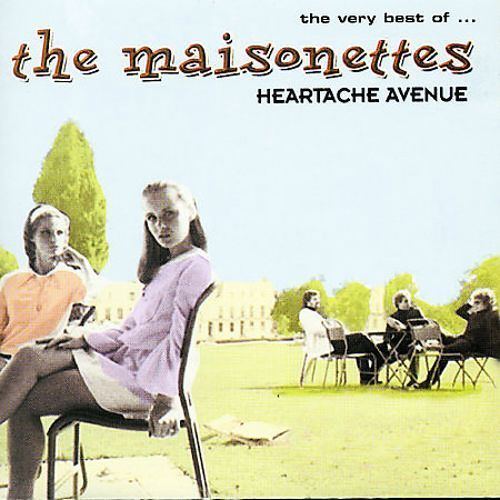 In 1984 their album, Maisonettes for Sale, was released in Canada, including "Heartache Avenue" and ten other songs. With no further hits, the group soon disbanded.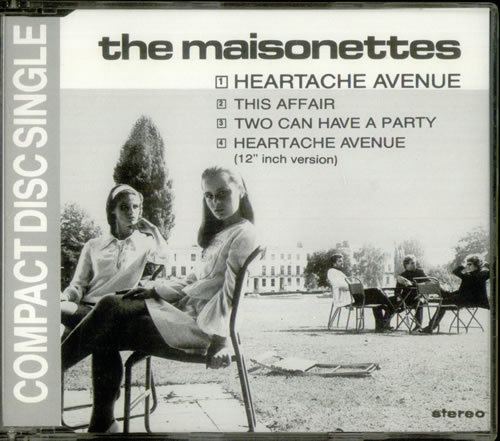 "Heartache Avenue" was later sampled by UK rap group Roll Deep, for the chorus on their UK Top 40 hit, "The Avenue".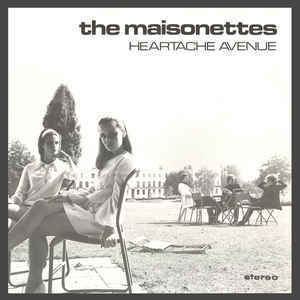 In 2004, Heartache Avenue: The Very Best of the Maisonettes was released in the UK by Cherry Red records, containing two unreleased tracks, the original "Heartache Avenue" and a remix, and fifteen other songs.[2]
Lol Mason's brother, Jeremy Mason, appeared in the soap opera Crossroads in the early 80s playing the character Richard Lord.