Covid-19
7.8

/

10

1

Votes

Alchetron

Rate This





Drama





Japanese






Akira Kurosawa




Masaru Satoh




Japan






1957 (1957)




The Lower Depths by Maxim Gorky




Maxim Gorky (play), Akira Kurosawa, Hideo Oguni




September 17, 1957 (Japan)




October 17, 2005 (Germany)




Toshir? Mifune

(Sutekichi the Thief),

Isuzu Yamada

(Osugi the Landlady),

Kyôko Kagawa

(Okayo, Osugi's Sister),

Ganjiro Nakamura

(Rokubei, Osugi's Husband),

Minoru Chiaki

(Former Samurai),

Kamatari Fujiwara

(The Actor)


Fish Tank

,

The Last Witch Hunter

,

Jupiter Ascending

,

Factory Girl

,

The Heart is Deceitful Above All Things

,

At the Edge of the Abyss



The Lower Depths (どん底, Donzoko) is a 1957 Japanese film directed by Akira Kurosawa, based on the play The Lower Depths by Maxim Gorky. The film's setting was changed to Edo-period Japan.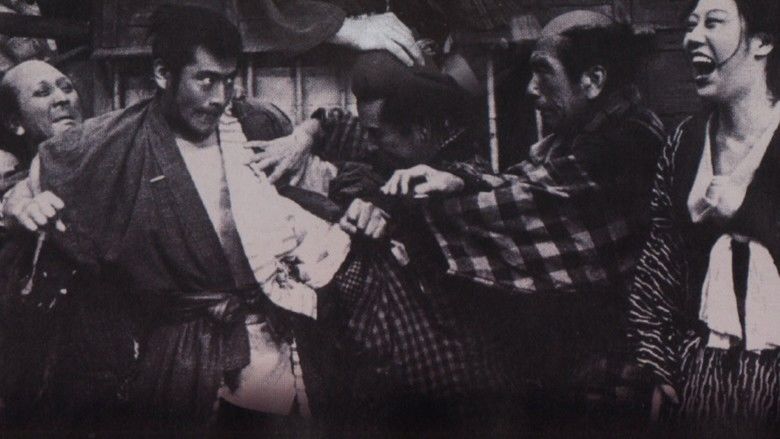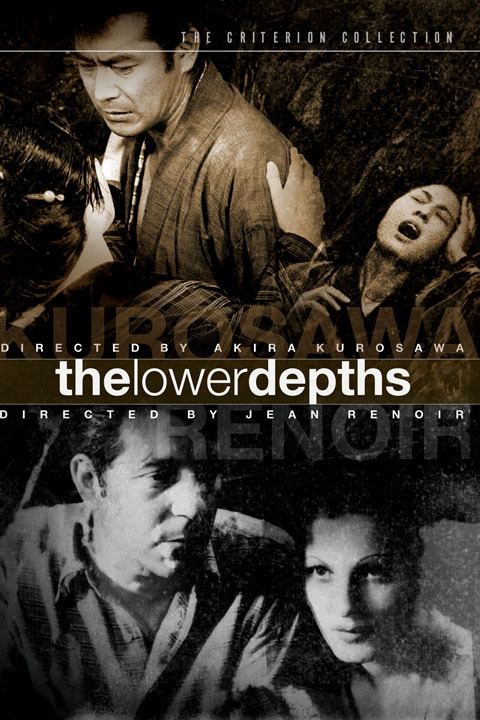 In a run-down Edo tenement, an elderly man (Rokubei) and his bitter wife (Osugi) rent out rooms and beds to the poor. The tenants are gamblers, prostitutes, petty thieves and drunk layabouts, all struggling to survive. The landlady's younger sister (Okayo) who helps the landlords with the maintenance of the place, brings in an old man (Kahei) and rents him a bed. Kahei quickly assumes the role of the mediator and grandfatherly figure, though there is an air of mystery about him and some of the tenants suspect his past is not unblemished.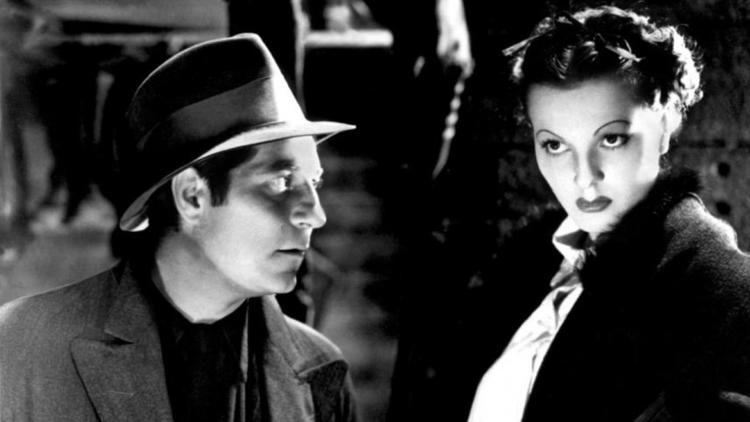 Sutekichi, the thief and self-appointed tenement leader, is having an affair with Osugi the landlady, though he is gradually shifting his attention to her younger and sweet-tempered sister, Okayo. Okayo thinks little of him, however, which frustrates Sutekichi and sours his relationship with Osugi. Jealous and vengeful, Osugi conspires to seduce Sutekichi to murder her husband so she can turn him over to the authorities. Sutekichi sees through her seduction and refuses to take any part in the murder. The husband discovers the affair, gets into a fight with Sutekichi, and is saved only through Kahei's intervention.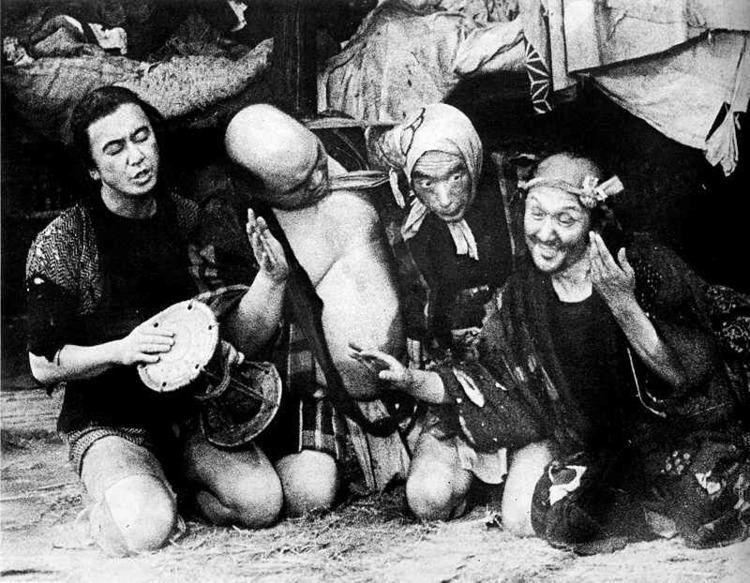 Slowly, Okayo begins to see the good in Sutekuchi and warms up to his advances. Rokubei and Osugi beat Okayo, prompting the tenants to break into the landlords' house to save her. Sutekichi is enraged to learn about the way Okayo was treated, and in the ensuing chaos, Rokubei is accidentally killed after being assaulted by Sutekichi. Osugi blames Sutekichi for the killing of her husband. Rather than defend himself, the enraged Sutekichi claims that she had goaded him into doing it. Okayo now believes that the two of them have used her to provide an excuse for killing Osugi's husband. She will have nothing to do with Sutekichi. Kahei, whose testimony could potentially have cleared Sutekichi, runs away for fear he would have to appear in court to testify (adding substance to the suspicions that he had something to hide). Sutekichi and Osugi are arrested.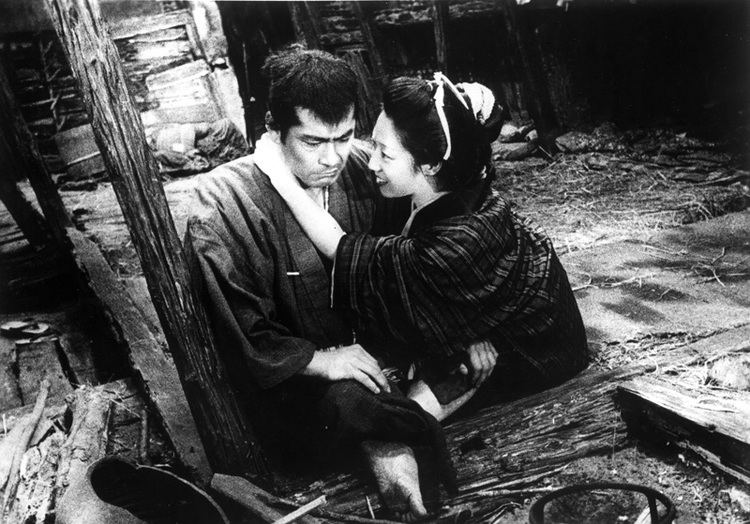 Other subplots, some of a comic nature, involve the occupants of the tenement: an aging actor who has lost his ability to memorize lines; a craftsman who is indifferent to the impending death of his ailing wife, yet when she finally dies he becomes a broken man; a destitute who claims to be descended from a samurai family, only to have this claim refuted; and a group of partying drunks who seem to rejoice in the face of misfortune.
Toshiro Mifune - Sutekichi (the thief)
Isuzu Yamada - Osugi (the landlady)
Kyōko Kagawa - Okayo (Osugi's sister)
Ganjirō Nakamura - Rokubei (Osugi's husband)
Koji Mitsui - Yoshisaburo (the gambler)
Kamatari Fujiwara - The actor
Akemi Negishi - Osen (the prostitute)
Minoru Chiaki - Tonosama (the ex-samurai)
Nijiko Kiyokawa - Otaki (the candy vendor)
Eijirō Tōno - Tomekichi (the tinker)
Eiko Miyoshi - Asa (Tomekichi's wife)
Kichijiro Ueda - Shimazo (the police agent)
Haruo Tanaka - Tatsu (the cooper)
Bokuzen Hidari - Kahei (the pilgrim)
Yū Fujiki - Unokichi (the cobbler)
The Lower Depths (1957 film) Wikipedia
The Lower Depths (1957 film) IMDb
The Lower Depths (1957 film) Rotten Tomatoes
The Lower Depths (1957 film) themoviedb.org