Covid-19
5.4

/

10

Alchetron

Rate This




English







Japan United States






Masakazu Higuchi Chinami Namba




Hans Christian Andersen

,

Jack Olesker




May 25, 1992 (1992)




The Little Mermaid by Hans Christian Andersen



The Little Mermaid is a 49-minute animated film based on the fairy tale of the same name by Danish author Hans Christian Andersen. The film was produced by Diane Eskenazi, founder of American Film Investment Corporation II, and written by Jack Olesker. It was originally released as part of a collection of seven direct-to-video animated titles by Trimark on May 25, 1992; it would be released again in 1993 as a Golden Films title by Goodtimes Home Video. The same company, now renamed as Goodtimes Entertainment, would release the film on DVD on August 6, 2002, under the "Collectible Classics" line which included a significant portion of Golden Films' animated titles, as well as those from other companies, including Jetlag Productions and Blye Migicovsky Productions.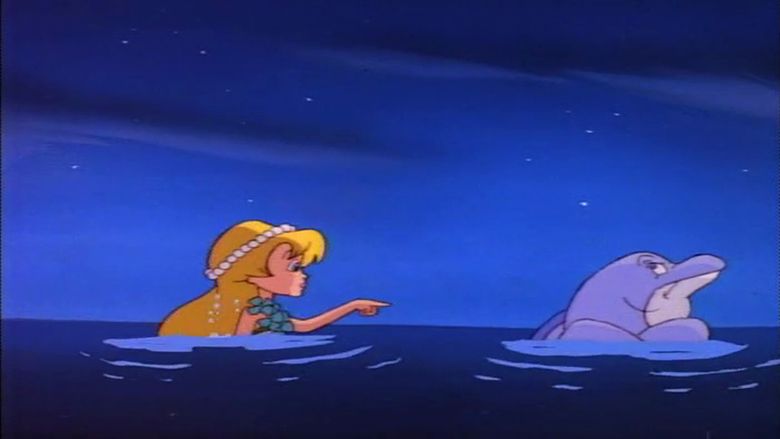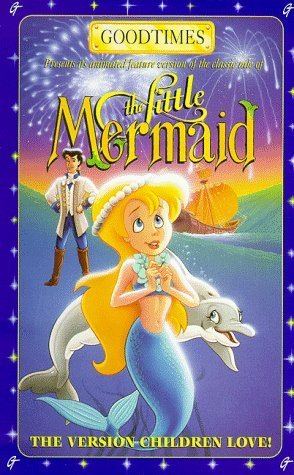 Lena, a mermaid princess, is the sea king's daughter who dreams of someday marrying a wonderful human prince. After disobeying her father, Lena visits the sea surface and falls in love with Prince Stefan. Soon after, the ship that sails the Prince Stefan sinks until Lena manages to save his life and bring him to a beach near the school where he studied. Lena comes to the aid of the sea witch Cassandra and exchanges her beautiful voice for legs to walk on land and meet her prince. Cassandra gives Lena what she asks for with the warning that if Lena fails to win the prince's heart, she will become sea foam for the rest of her life. Lena drinks the potion, loses her voice, and goes to the surface. Prince Stefan takes a liking to Lena, as he feels he should show her the same kindness that the person who had saved him from the wreck showed him. Over time, Stefan falls in love with Lena and wants to marry her, but then comes Anna, the princess who earlier found Stephan and his loyal steward Cosgrove on the beach and brought them to the medical care they needed. Stephan agrees to marry Anna, but Anna is in love with Maxwell. Vink, the dolphin pet friend of Lena, intervenes and tells the king of the sea what happened. His intervention fixes things, Anna's father King Malcolm agrees to make Maxwell his son-in-law, and Lena finally marries Stephan.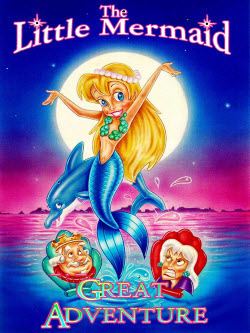 Lena - The heroine of the story, Lena is a carefree, beautiful young mermaid princess living with her father, the Sea-King and her sisters in their grand underwater palace. Lena has a loyal companion, a dolphin named Vink, and it is him to whom she tells about her longing to find the perfect prince, who will be the love of her life. Lena falls in such a deep love for Prince Stephan that she willingly sacrifices her beautiful voice.
Cassandra - Cassandra is the evil Sea-witch dreaded by the mermaids. The Sea-King has forbidden any of his daughters to have anything to do with her. She has two manta-rays minions named Dreyzock and Jhunika. When Cassandra finds out that Lena has fallen in love with a human prince, she tricks her into trading her beautiful voice for human legs, warning her that if Prince Stephan were to marry someone else, she would then turn into seafoam for all eternity.
Vink (Voiced by Jeff Bennett) - A dolphin that is Lena's faithful royal pet. As much as he cares for Lena, he sometimes doesn't feel up to joining her in all of her wild adventures. When he finds out that Lena's life may be in danger, he quickly comes to her rescue and immediately notifies the Sea-King about Cassandra's doing.
Prince Stephan - The handsome human prince with whom Lena falls in love. He has a faithful servant and companion named Cosgrove. When they are shipwrecked, they are both safely brought to the beach by Lena, then pulled onto the sands by Princess Anna and her schoolmates, none of which ever know about Lena's existence.
Princess Anna - The daughter of King Malcolm, who fears an attack from Prince Stephan's father, king to a foreign land. After Prince Stephan believes that only Anna was involved in rescuing him and Cosgrove, he decides to marry her to show his gratitude. Although Princess Anna loves someone else, her father insists on Anna's marriage with Stephan, to prevent his father from attacking his kingdom.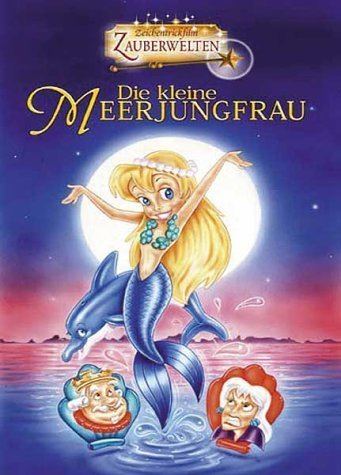 Tris - Lena's loving sister.
The Sea-King - Lena's strict, but caring father.
Cecil and Claudia - Lena's two dove friends.
Cosgrove Thackery (Voiced by Jeff Bennett) - Prince Stephan's servant.
Maxwell - Princess Anna's lover.
Theme: "The World Above", written and composed by Richard Hurwitz and John Arrias.
(incomplete)
"Pictures at an Exhibition: Promenade" (Modest Mussorgsky) / 1874
"Trumpet Concerto in E-flat major - 3rd movement" (Franz Haydn) / 1796
"Te Deum: Prelude" (Marc-Antoine Charpentier) / 1698
"Night on Bald Mountain" (Modest Mussorgsky) / 1867
"Ave María" (Franz Schubert) / 1825
"Carnival of the Animals: Aquarium" (Camille Saint-Saëns) / 1886
"L'arlesienne: Suite No. 2 - Farandole" (Georges Bizet) / 1872
"Symphony No. 6: 5th Movement - Allegretto" (Ludwig van Beethoven) / 1808
"A Midsummer Night's Dream - Scherzo" (Felix Mendelssohn) / 1842
"Ride of the Valkyries" (Richard Wagner) / 1856
"La Traviata: Di Provenza il mar, il suol" (Giuseppe Verdi) / 1853
"Ave María" (Johann Sebastian Bach and Charles Gounod) / 1853
The Little Mermaid (1992 film) Wikipedia
(Text) CC BY-SA
The Little Mermaid (1992 film) IMDb
The Little Mermaid (1992 film) themoviedb.org