It is based on the story of The Lone Ranger, a Western character created by George W. Trendle and Fran Striker. Its producers outraged fans by not allowing actor Clayton Moore to wear the character's mask when making public appearances, and created a further bad buzz when the dialogue of leading man Klinton Spilsbury was dubbed by another actor, James Keach. The film was a huge commercial failure, and Spilsbury has never appeared in any films since.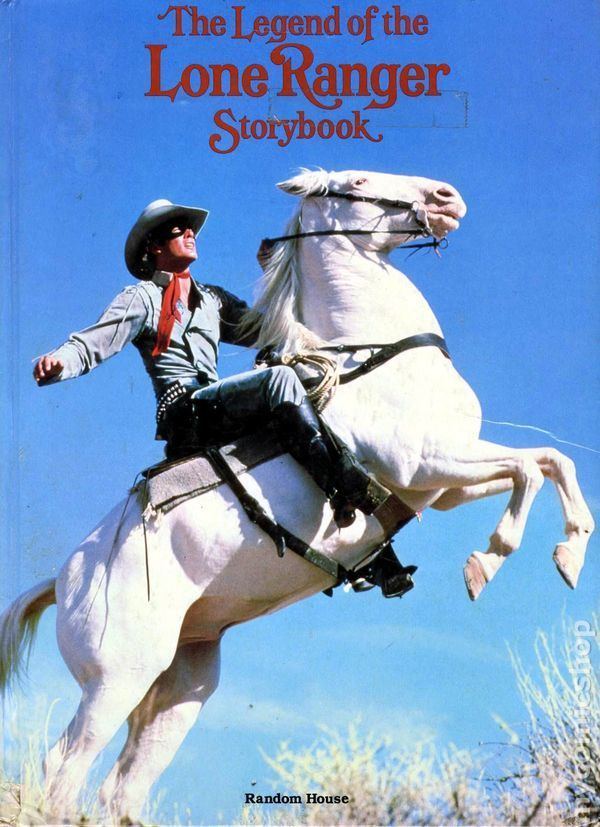 The outlaw Butch Cavendish (Christopher Lloyd) ambushes a party of Texas Rangers, killing all except John Reid (Klinton Spilsbury) who is rescued by his old childhood Comanche friend, Tonto (Michael Horse). When he recovers from his wounds, he dedicates his life to fighting the crime that Cavendish represents. To this end, John becomes the great masked western hero, The Lone Ranger. With the help of Tonto, the pair go to rescue President Grant (Jason Robards) when Cavendish takes him hostage.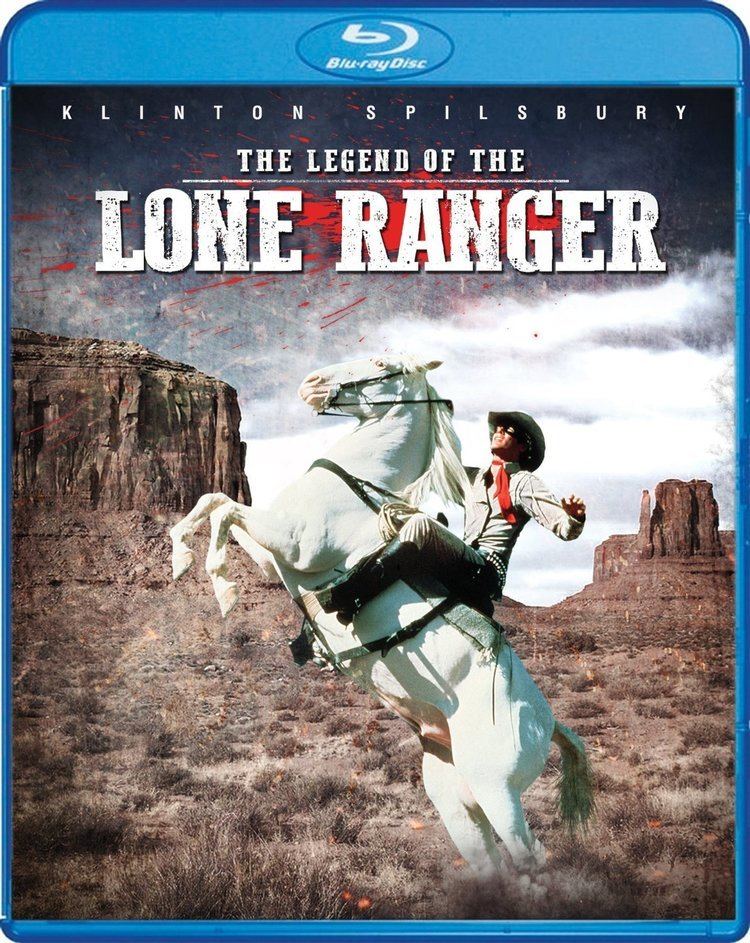 Klinton Spilsbury as John Reid/The Lone Ranger
James Keach as John Reid/The Lone Ranger (voice)
Michael Horse as Tonto
Christopher Lloyd as Butch Cavendish
Matt Clark as Sheriff Wiatt
Juanin Clay as Amy Striker
Jason Robards as Ulysses S. Grant
John Bennett Perry as Ranger Captain Dan Reid
John Hart as Lucas Striker
Richard Farnsworth as Wild Bill Hickok
Ted Flicker as Buffalo Bill Cody
Buck Taylor as Robert Edward Gattlin
Tom Laughlin as Neeley
Merle Haggard as Balladeer
Lincoln Tate as George A. Custer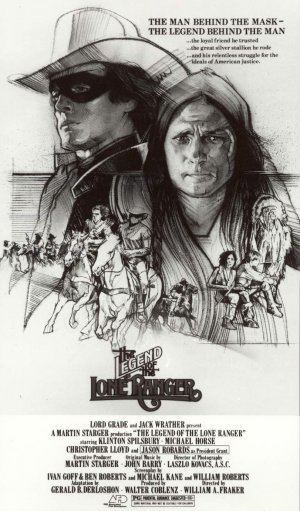 Many attempts had been made to create a Lone Ranger movie that would appeal to a modern audience, including making Tonto an equal partner and mentor to the Lone Ranger. In the movie, Tonto teaches the hero how to shoot and is mainly responsible for training Silver, the hero's horse. Moreover, Tonto speaks whole sentences, while in the radio and TV series he had quite a limited vocabulary. In another change to established canon, Reid is (at first) not an actual Texas Ranger but a civilian observer (and younger brother of the Rangers's captain) who survives Cavendish's massacre.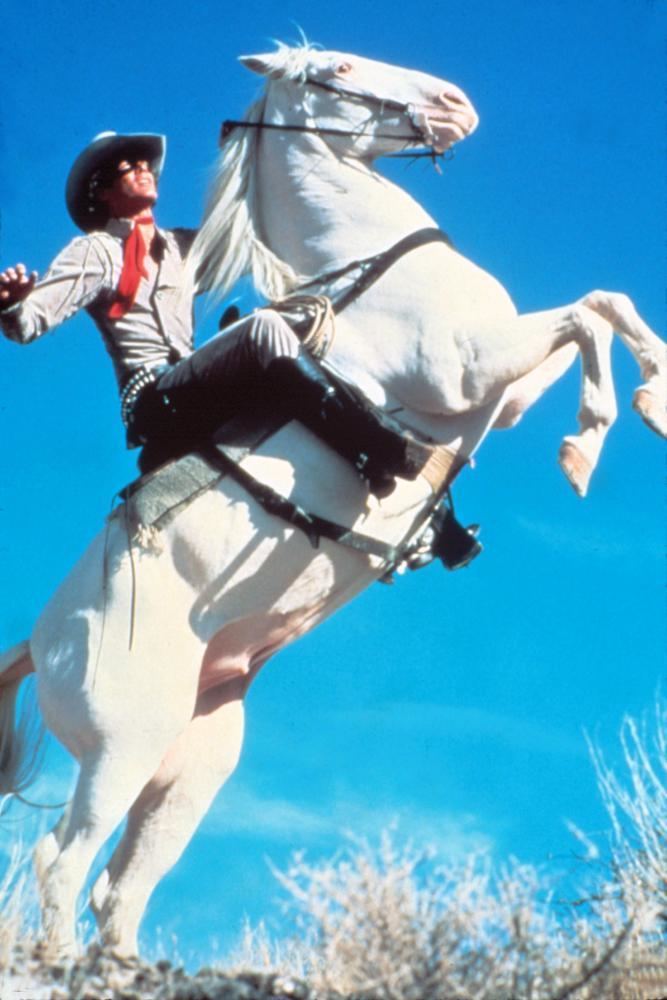 This film was shot in New Mexico, Utah, and California. Two of the movie's four screenwriters, Ivan Goff and Ben Roberts, had previously created the hit TV series Charlie's Angels; they had also worked together on another hit series, Mannix. According to Larry McMurtry, novelist George MacDonald Fraser had written an excellent script for the film, but he was not credited in the finished film.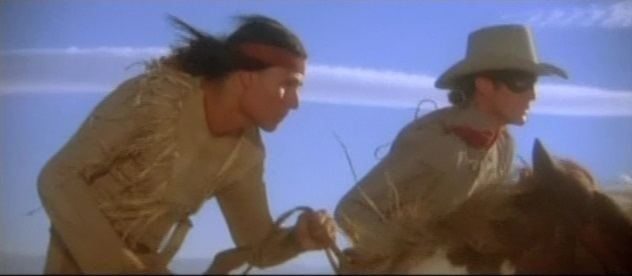 The movie's ballad-narration, The Man In The Mask, was performed by country music artist Merle Haggard, and composed by John Barry with lyrics written by Dean Pitchford of Footloose and Sing fame.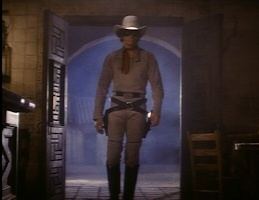 Klinton Spilsbury's dialogue was overdubbed for the entire movie by actor James Keach.
In 1978, Jack Wrather and Bonita Granville had gained the legal rights to the Lone Ranger character and were planning to shoot a feature film with a new actor to replace the 65-year-old Clayton Moore. Wrather anticipated making a new film version of the story, and he did not want the value of the character being undercut by Moore's appearances at county and state fairs and entertaining children in hospitals. Also, he did not want audiences to believe that the aging Moore would reprise his role as the Lone Ranger. The producers obtained a court injunction barring Moore from appearing in public with his trademark black mask. He was also only permitted to sign autographs as "The Masked Man." This move proved to be a public relations disaster. Moore responded by changing his costume slightly and replacing the mask with similar-looking wraparound sunglasses, and by cross-litigating against Wrather. He eventually won his suit and was able to resume his appearances in costume, which he continued to do until shortly before his death in 1999. Although it was customary for previous stars to cameo in a movie where a new actor had taken over their role, Clayton Moore declined to do so in The Legend of the Lone Ranger, due not only to the bad blood resulting from the legal actions against him but also his dissatisfaction with the manner in which the film handled the character.
The film was released to massive negative publicity fueled by the above controversy in 1981, and did poorly, grossing a mere $12 million against its $18 million budget. Other contributing factors were the lack of public interest in Westerns by the early 1980s as well as alterations to some fundamental elements of the Lone Ranger's character such as his trademark silver bullets being made into magical talismans in the movie instead of mere symbolism. Lew Grade, who invested in the movie, had managed to sell it to TV for $7.5 million, and also to HBO.
The film received generally mediocre reviews: Time Out London said, "The mystery is how Fraker, a gifted cameraman who made a superb directing debut in Westerns with Monte Walsh, could produce such a clinker as this." Meanwhile, TV Guide proclaimed, "This film is so inept it's almost camp."
Lew Grade later wrote, in his autobiography Still Dancing: My Story, that he thought that the problem with the movie was that it took an hour and ten minutes before the Ranger first pulled on his mask. "The mistake was not dispensing with the legend in ten minutes and getting on with the action much earlier on," his text said.
The film was nominated for, and won, several Golden Raspberry Awards:
Won: Worst Actor (Klinton Spilsbury)
Won: Worst New Star (Klinton Spilsbury)
Won: Worst Musical Score
Nominated: Worst Picture
Nominated: Worst "Original" Song (The Man in the Mask)
A novelization of the movie was released in 1981, written by Gary McCarthy and published by Ballantine Books (ISBN 0345294386).
A line of action figures created by the toy company Gabriel in 1982 which included Buffalo Bill Cody, Butch Cavendish, George Custer, The Lone Ranger, and Tonto. Also released by Gabriel were the horses Silver (The Lone Ranger's Horse), Scout (Tonto's Horse), and Smoke (Butch's Horse).