The film was well received at the time of its release. In 1995, this film was deemed "culturally significant" by the Library of Congress and selected for preservation in the United States National Film Registry.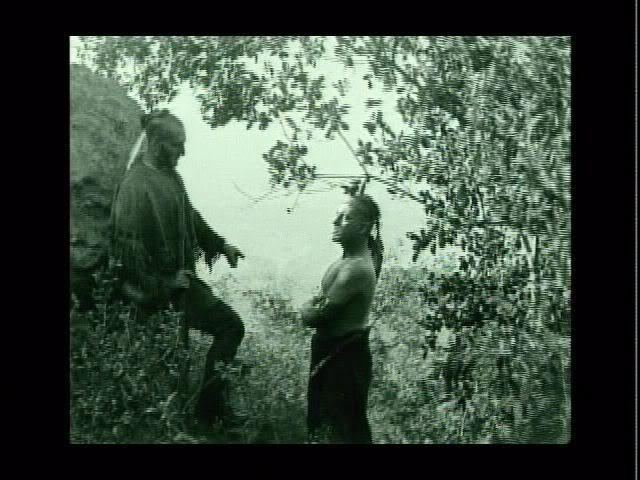 In 1757, in the midst of the French and Indian War, three French divisions and their Huron Indian allies are advancing on Fort William Henry, a British stronghold south of Lake George in the colony of New York. Chingachgook (Theodore Lorch) sends his son Uncas (Roscoe), the last living warrior of the Mohican tribe, to warn the fort's commander, Colonel Munro (James Gordon), of the imminent danger. Uncas is admired by Munro's daughter Cora (Barbara Bedford), much to the displeasure of her suitor, Captain Randolph (George Hackathorne).
Munro dispatches Major Heyward (Henry Woodward) and an Indian runner named Magua (Beery) to escort Cora and her "capricious" younger sister Alice (Hall) to the relative safety of Fort Edward, and to deliver an urgent request for reinforcements to its commander, General Webb (Sydney Deane). Magua, who is a Huron sympathizer with ulterior motives, convinces Heyward to take a "shortcut" through a forest, then pretends to lose his way. In the forest they encounter Uncas, Chingachgook and the hunter and scout Hawkeye (Harry Lorraine), accompanied by an eccentric preacher named David Gamut (Nelson McDowell). When Heyward asks for directions to Fort Edward, the men become suspicious of Magua who, like all Indians in the area, should have an intimate knowledge of the terrain. Their fears of treachery are confirmed when they discover that Magua has disappeared.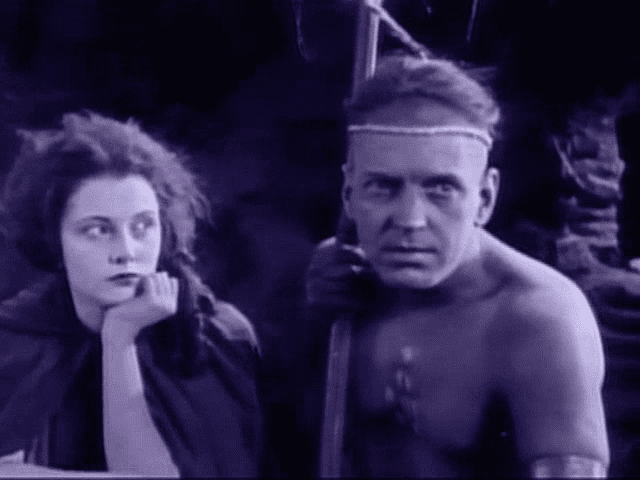 Uncas and Hawkeye conceal Heyward and the women in a cave, but Magua and his men find the hiding place, and after a fierce firefight the women are captured. Magua offers to spare "Golden Hair" (Alice) if Cora will become his squaw; but Uncas, Chingachgook and Hawkeye counterattack and rescue the hostages. Although they leave Magua for dead, he is actually uninjured.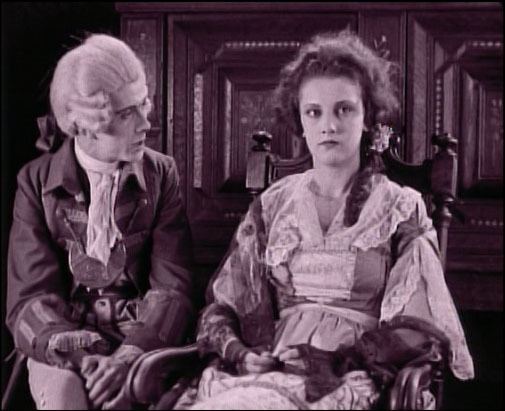 At Fort William Henry the situation is dire. The only thing keeping the besiegers at bay is a formidable gun emplacement on the left rampart. The cowardly Captain Randolph informs Montcalm, the French commander, that the rampart guns are nonfunctional, leaving Munro no choice but to surrender the fort. Though promised safe passage for the women and children, the Hurons, under the influence of French-supplied whiskey, slaughter the civilians and torch the fort.
Magua kidnaps the Munro sisters for a second time and flees. Uncas and Hawkeye pursue him, but Magua reaches a neutral Delaware village. The dispute is taken before a Delaware council of three; their judgment is that Cora be released to Uncas, and that Alice remain with Magua. To save her sister, Cora offers to take her place. Uncas vows that Magua will not leave with his true love; but by Delaware law, Magua is protected until sundown.
That night, Cora escapes and is pursued by Magua to the edge of a precipice. She threatens to jump if he approaches, so Magua waits patiently for her to fall asleep. When she does, he grabs her arm. She flings herself off the cliff, but Magua still has hold of her arms. When Uncas appears, the situation is reversed: Cora tries to save herself, but Magua uses his knife to pry her fingers loose, and she falls to her death. In the ensuing fight, Magua stabs Uncas, whose body rolls down the embankment to rest near Cora's. With his final, dying strength, Uncas reaches forth and takes Cora's hand in his. Magua flees when Chingachgook and Hawkeye arrive, but Hawkeye shoots him dead.
At Cora and Uncas's burial ceremony, Chingachgook mourns the passing of his son, the last of the Mohicans.
Wallace Beery as Magua
Barbara Bedford as Cora Munro
Lillian Hall as Alice Munro
Alan Roscoe as Uncas
Harry Lorraine as Hawkeye
Henry Woodward as Major Heyward
James Gordon as Colonel Munro
George Hackathorne as Captain Randolph
Nelson McDowell as David Gamut
Theodore Lorch as Chingachgook
Jack McDonald as Tamenund
Sydney Deane as General Webb
Boris Karloff as Indian (uncredited)