7.8

/

10

Alchetron

7.8

Rate This




Director

John Ford


Screenplay

Frank Nugent




Duration




Language

English






Genre

Drama




Story by

Edwin OConnor




Country

United States






Release date

October 24, 1958 (1958-10-24)




Based on

The Last Hurrah1956 novel by Edwin OConnor




Writer

Frank S. Nugent (screen play), Edwin OConnor (based upon the novel by)




Cast

Spencer Tracy (Frank Skeffington), Jeffrey Hunter (Adam Caulfield), Dianne Foster (Mave Caulfield), Pat O'Brien (John Gorman), Basil Rathbone (Norman Cass, Sr.), John Carradine (Amos Force)


Similar movies

The Masters of Terror

,

Democracy Is ...

,

Rendition

,

V for Vendetta

,

The Bourne Ultimatum

,

Thank You for Smoking



The last hurrah 1958 trailer
Based on the novel by Edwin OConnor, this political drama focuses on Frank Skeffington (Spencer Tracy), an aging mayor who is embarking on his final campaign for reelection. Aided by his nephew, Adam Caulfield (Jeffrey Hunter), and savvy strategist John Gorman (Pat OBrien), Skeffington faces considerable challenges as the political landscape that he knows slowly crumbles away, but, undaunted, he remains determined to stay in the game a bit longer.
Contents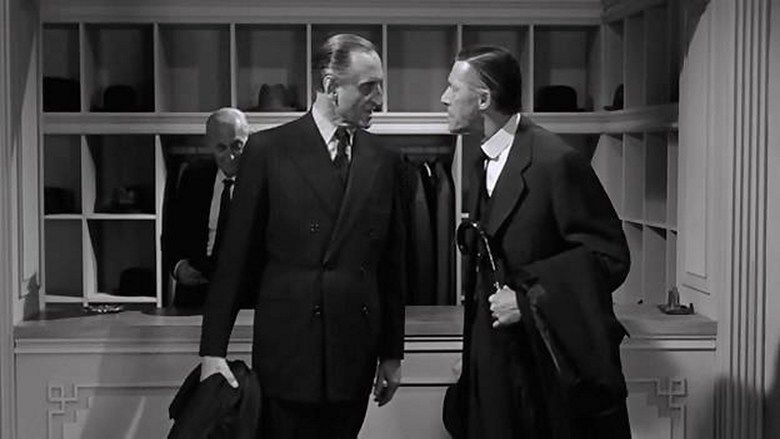 The Last Hurrah is a 1958 film adaptation of the novel The Last Hurrah by Edwin OConnor. The picture was directed by John Ford and stars Spencer Tracy as a veteran mayor preparing for yet another election campaign. Tracy was nominated as Best Foreign Actor by BAFTA and won the Best Actor Award from the National Board of Review, which also presented Ford the award for Best Director.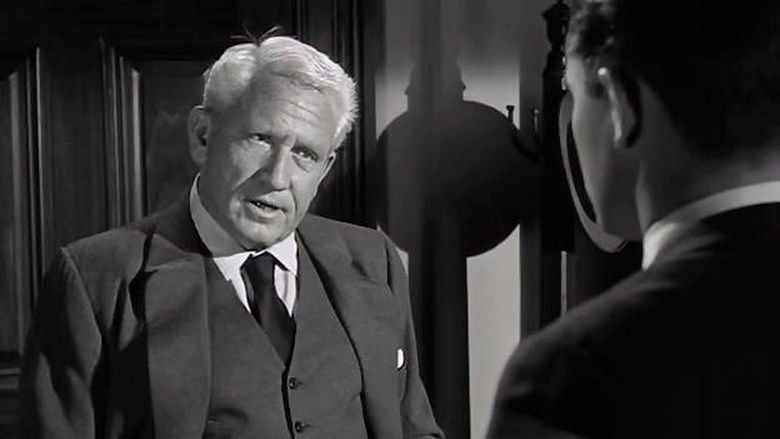 The film tells the story of Frank Skeffington, a sentimental but iron-fisted Irish-American who is the powerful mayor of an unnamed New England city. As his nephew, Adam Caulfield, follows one last no-holds-barred mayoral campaign, Skeffington and his top strategist, John Gorman, use whatever means necessary to defeat a candidate backed by civic leaders such as banker Norman Cass and newspaper editor Amos Force, the mayors dedicated foes.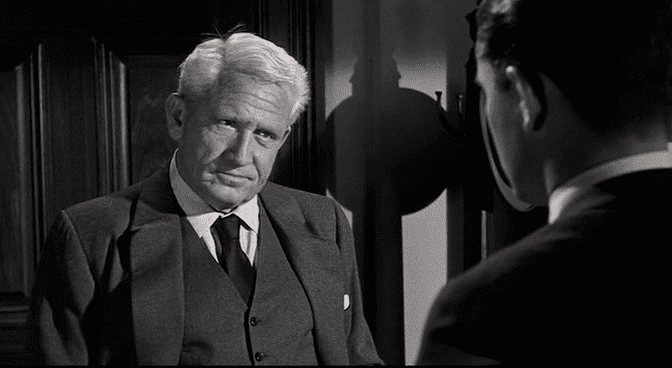 Frank Skeffington is an old Irish-American political boss, running for re-election as Mayor of of a US town for the last time.
Plot summary
In "a New England city," Frank Skeffington (Spencer Tracy) plans to run for a fifth term. Skeffington rose from poverty in an Irish ghetto to become mayor and former governor, and is skilled at using the power of his office and an enormous political machine of ward heelers to receive support from his Irish Catholic base and other demographics. Rumors of graft and abuse of power are widespread, however, and the Protestant bishop, newspaper publisher Amos Force (John Carradine), banker Norman Cass (Basil Rathbone), and other members of the citys traditional elite the Irish Catholics replaced oppose Skeffington; so does Martin Burke (Donald Crisp), Catholic cardinal, Skeffingtons childhood friend. They support the candidacy of Kevin McCluskey (Charles B. Fitzsimons), a young Catholic lawyer and war veteran with no political experience.
Adam Caulfield (Jeffrey Hunter) is a sportswriter for Forces newspaper. His father-in-law, Roger Sugrue (Willis Bouchey), is among those who oppose Skeffington, Caulfields uncle. The mayor invites Caulfield to observe in person what will be his last election, his "last hurrah," to preserve for history urban politics before radio and television fully changes campaigning. Skeffington prefers old-fashioned, hands-on politics, and attends numerous rallies, luncheons, dinners, and speeches. His influence is such that when Skeffington attends an unpopular old friends wake, hundreds rush to be present. Disgusted at how the wake becomes another political event, Caulfield leaves; one of the mayors men explains to him, however, that Skeffington attended to attract mourners to cheer the widow, to whom Skeffington has secretly donated $1,000.
After Casss bank turns down a loan for the city to build a housing development, Skeffington invades the exclusive Plymouth Club to confront him, Force, the bishop, and other members of the elite. The mayor threatens to publicly embarrass Casss family by appointing his unintelligent son as fire commissioner. The banker is forced to approve the loan, but vows to contribute large amounts of money to defeat Skeffington. McCluskeys campaign arranges for a series of television advertisements, but his ineptness disappoints both the cardinal and bishop.
On election night Skeffingtons men expect another victory, but McCluskey unexpectedly defeats the incumbent and his machine. As his men argue over why their usual tactics involving large amounts of "money" failed, Skeffington chastises them as if he were unaware of their actions. The mayor confidently states on television that he will run for governor but suffers a heart attack that night, and a large crowd comes to pay respect to the invalid. After Skeffingtons last confession, the cardinal, Caulfield, Sugrue, and the mayors men are at his bedside. When Sugrue suggests that the patient would live his life differently, Skeffington regains consciousness enough to reply "Like Hell I would" before dying.
The last hurrah movie trailer
Cast
The role of Mayor Frank Skeffington was first offered to Orson Welles, as Welles recounts in Peter Bogdanovichs 1992 book This Is Orson Welles. However, "When the contracts were to be settled, I was away on location, and some lawyer if you can conceive of such a thing turned it down. He told Ford that the money wasnt right or the billing wasnt good enough, something idiotic like that, and when I came back to town the part had gone to Tracy."
Production
Like the novel, the film was based in part on the career of former Boston mayor James Michael Curley, and the unnamed New England city that he runs was based on Boston, Massachusetts. Curley opposed the films production, but not because of the negative dramatization; rather, he believed that The Last Hurrah might prevent Hollywood from making a biographical film of his life. Curley sued the films producers and received $42,000.
The movie was budgeted at $2.5 million but came in at $200,000 under budget.
Reception
The movie was not a popular success and recorded a loss of $1.8 million. Tracy believed that his performance was superior to that of The Old Man and the Sea, his previous film and released the same year. Tracy was nominated for an Academy Award for Best Actor for his work in Old Man, however. Ronald Bergan believed that The Last Hurrah was perhaps Fords "most personal" film among his later works. He stated that Tracys portrayal of Skeffington was a surrogate for Ford himself, and that the film was "full of Fordian moments".
References
The Last Hurrah (1958 film) Wikipedia
(Text) CC BY-SA
The Last Hurrah (1958 film) IMDb
The Last Hurrah (1958 film) themoviedb.org