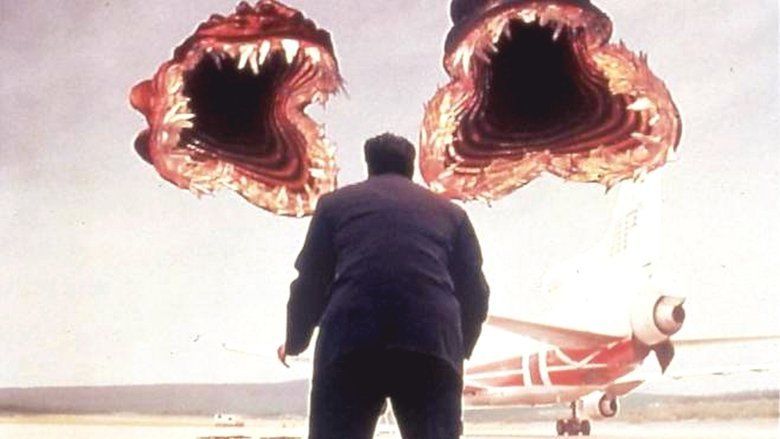 During a red eye flight of a Lockheed L-1011 from Los Angeles International Airport to Boston Logan International Airport, the plane flies through a strange light, and most of the passengers and flight crew disappear, leaving behind only personal artifacts. Only those passengers that were asleep remain, and discover the predictament when they wake. Pilot Brian Engle, deadheading on the flight, takes the controls; unable to contact any other airport, he decides to land the plane at a small airport in Bangor, Maine. In addition to Engle, the other passengers include Nick Hopewell, a mysterious British man; Laurel Stevenson, a schoolteacher on vacation; Don Gaffney, a tool and die worker on his way to meet his new granddaughter; Albert Kaussner, a violinist on his way to a music school in Boston; Bethany Sims, a girl whose estranged family is planning on sending her to a drug rehab; Bob Jenkins, a mystery-novel author; Dinah Bellman, a blind girl on her way to Boston to undergo optic surgery; Rudy Warwick, a perpetually sleepy businessman with a ravenous appetite; and Craig Toomy, an unstable business executive agitated over missing a timely meeting in Boston. Dinah, who has some telepathic ability, senses some troubling issues with Craig and warns the others about him. In flashback, it is shown that Craig suffers from psychological abuse from his father, who instilled in him a fear of the "Langoliers", creatures who hunt down and devour the lazy and irresponsible.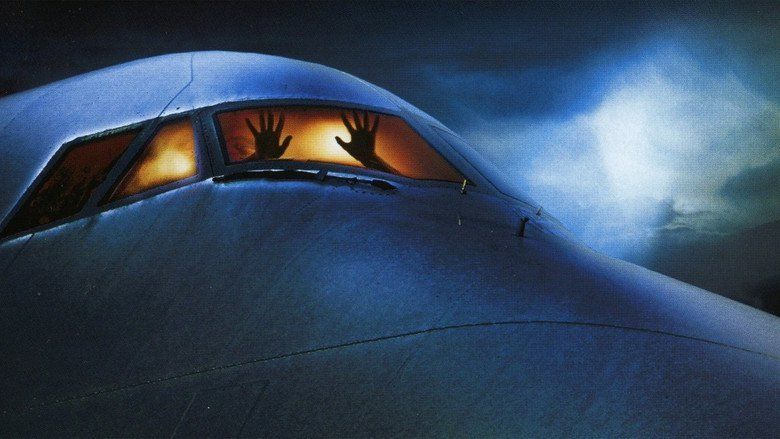 When they land in Bangor, the airport seems deserted, and devoid of any power. They also discover that everything is dull and lifeless - they cannot light matches, and food and drink are tasteless. Brian fears that the jet fuel will lack any ability to move the plane. Dinah also reports hearing a strange sound in the distance. Bob postulates that they passed through an aurora borealis and entered a time rip, sending them a few minutes into the past and out of sync. As the others search the airport for any type of help, Craig becomes more unstable, and after finding a gun in a airport locker, takes Bethany hostage and demands they take off again or risk being eaten by the Langoliers. Albert subdues Craig and ties him up after realizing the gun's bullets are similar affected by the strange environment and thus harmless.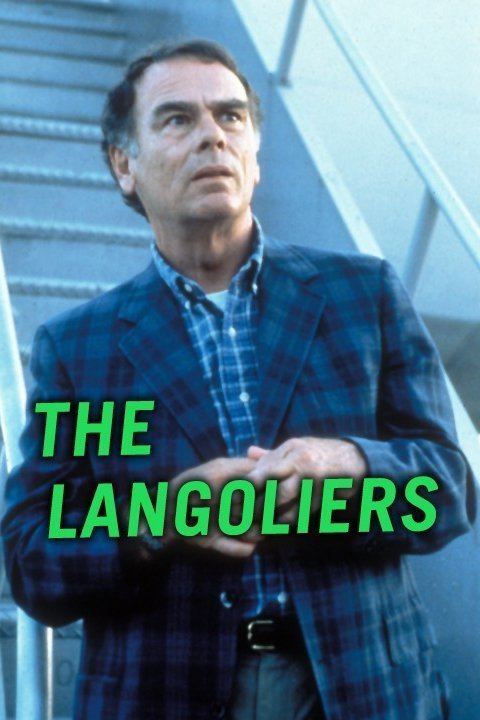 Dinah warns them the noises in the distant are getting louder. Part of the group discovers that the plane contains a "pocket of the present", and objects from the airport they bring aboard it regain their normal behavior. They determine they can refuel and take off, heading for the time rip to hopefully return to normal. As Brian prepares the plane to take off, the others go to bring Craig back, but find he has escaped the bonds. When he is found, he mortally stabs Dinah and kills Don with a knife. Albert again subdues Craig, and the others leave him unconscious in the airport as they race Dinah back to the plane.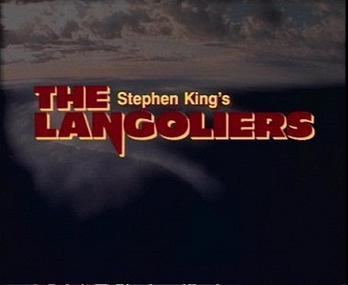 As they board, the group witnesses strange creatures emerge from the horizon, consuming everything including the ground. Bob calls these Craig's Langoliers, creatures that feed on time that has passed. A panicked Craig comes running out of the airport, a weak Dinah is able to convince him that his meeting has moved from Boston to here. In an hallucinary state, Craig admits to his boss he cost his company $43 million in hopes of escaping his father's abuse. The delay leaves Craig vunerable and is eaten by the Langoliers. The plane just as the Langoliers consume entire airport beneath them. As they fly through the void, Dinah succumbs to her wound.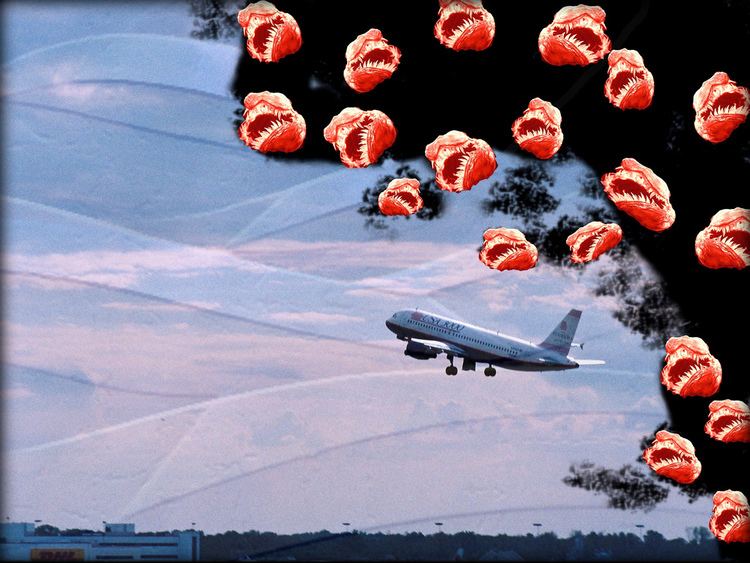 They approach the time rip, but Bob recalls that they had survived their first trip through it because they were asleep, and could disappear if they pass through it awake. Brian is able to reduce the cabin pressure, which will knock them unconscious, but someone needs to remain awake to fly the plane on course. Nick volunteers, having revealed he was a government assassin on a mission, but tells Laurel to travel to London to explain this to his estranged father after they return safely. The plan works; Nick disappears as the plane passes the rip, and Brian wakes shortly after to land the plane safely in Los Angeles.
The passengers are concerned that they seem to be in a similar state as they were in Bangor, but Bob believes they may be a few minutes ahead of everyone else, and they will shortly catch up to them. As they watch, they see other people start to blur into view, before they suddenly snap into the proper time stream. Only the onlooking children spot their appearance, calling them out as the arrival of "the new people". The passengers run happily through the airport having returned to their world.
Patricia Wettig – as Laurel Stevenson, a school teacher who impulsively answered a personal ad to meet a man in Boston; she cares for the blind Dinah and is the most devastated with her loss. She begins to romance Nick and plans to date him when they return to their own time.
Dean Stockwell – as Bob Jenkins, a mystery writer with a strong ability for deduction. He manages to piece together the situation and provides many outrageous theories that come true for the most part.
David Morse – as Captain Brian Engle, an airline pilot on his way to Boston after hearing his ex-wife had died in a fire. He is qualified to fly the plane and is able to take off and land it safely.
Mark Lindsay Chapman – as Nick Hopewell, a British secret agent and hitman going to Boston for a final mission. He is tough, quick yet compassionate for the other passengers with the exception of Toomy.
Frankie Faison – as Don Gaffney, a military aircraft tool-and-die worker on his way to Boston to meet his first granddaughter. He is killed by Toomy when he and Albert go to find a stretcher to assist Dinah after she had also been stabbed by Toomy.
Baxter Harris – as Rudy Warwick, a businessman whose insatiable appetite and sleepiness helps Bob deduce situations on more than one occasion.
Kimber Riddle – as Bethany Simms, a rebellious teenager on her way to Worcester, MA. to stay with her aunt, though she is convinced she'll be spending the entire time in drug rehab.
Christopher Collet – as Albert "Ace" Kaussner, a violinist on his way to attend a music school in Boston. He becomes the "Watson" to Bob Jenkins, helping him to deduce things and ultimately being a big help in saving them. He forms a romantic relationship with Bethany after saving her life and taking a bullet for her.
Kate Maberly – as Dinah Catherine Bellman, a blind girl on her way to Boston to have a surgery to help restore her eyesight. She has strange psychic powers and is able to see and communicate with Toomy telepathically. She is strong willed and seems to know a lot more of what's going on than anyone else. She is stabbed trying to reach out to Toomy and later succumbs to her injuries.
Bronson Pinchot – as Craig Toomy, a broker working for a big dollar company who is psychologically unsound due to the abuse of his domineering father he'd faced as a child. Dinah uses him as a distraction needed for the Langoliers to give them enough time to escape.
Stephen King (cameo) – Tom Holby (Craig Toomy's boss)
The miniseries was filmed almost entirely in and around the Bangor International Airport in Bangor, Maine (author King's hometown) during the summer of 1994.
The Langoliers received mixed reviews upon its release. According to Rotten Tomatoes, 50% of critics gave the miniseries a positive review (out of 10 reviews) with an average rating of 5/10. Ken Tucker of Entertainment Weekly gave it a "B" rating, calling it an episode of The Twilight Zone stretched out to four hours, [but] nonetheless does have its moments. TV Guide gave it one out of five stars, calling it tedious and boring, criticizing its "dull" script, "cardboard characters," "ludicrous special effects," and its "dishwatery cast, [with the sole exception of] Pinchot, who rolls his eyes like an alien thespian from the Planet Ham."