7.8

/

10

Alchetron

7.8

Rate This







Also known as

King Geunchogo




Written by

Jung Sung-heeYoo Seung-ryul

Directed by

Yoon Chang-bumKim Young-jo

Starring

Kam Woo-sungKim Ji-sooLee Jong-wonLee Ji-hoonAhn Jae-mo

Cast

Kam Woo‑sung, Kim Ji‑soo, Lee Ji‑hoon

Similar

Gyebaek (TV series), Jumong (TV series), Dae Jo Yeong (TV series)
eng sub the king of legend
The King of Legend (Hangul: 근초고왕; Hanja: 近肖古王; literally King Geunchogo) is a 2010 South Korean historical drama based on King Geunchogo of Baekje. Besides historical information from Samguk Sagi and Samguk Yusa, it was also inspired by a novel written by Lee Munyeol, a renowned Korean writer. The drama aired on KBS1 in Korea, and internationally through KBS World.
Contents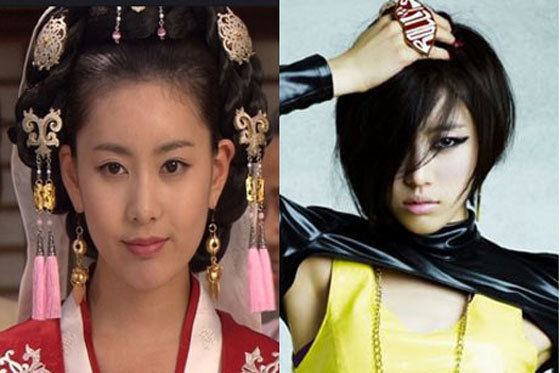 today 6 19 the king of legend ep 58
Synopsis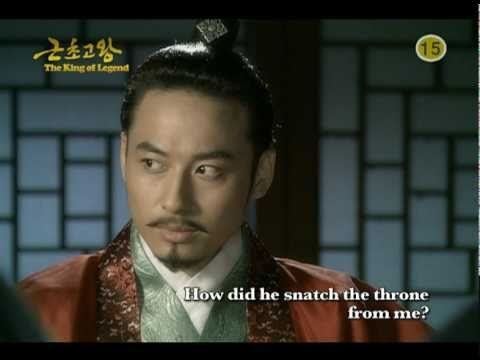 The 60-episode drama tells the story of a warrior king of Baekje. Under his reign, the kingdom experienced its glory days, with military conquests that saw him controlling most of the Korean peninsula and a subsequent enhancement of Baekje's political power that was the greatest height of Baekje's power.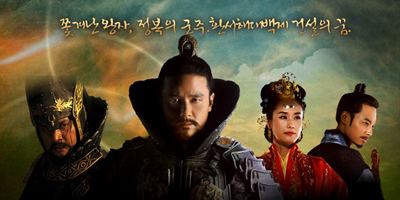 This king is not Gwanggaeto but Baekje's King Geunchogo, who seized and ruled a Chinese region at least 60 years ahead of Gwanggaeto.
Cast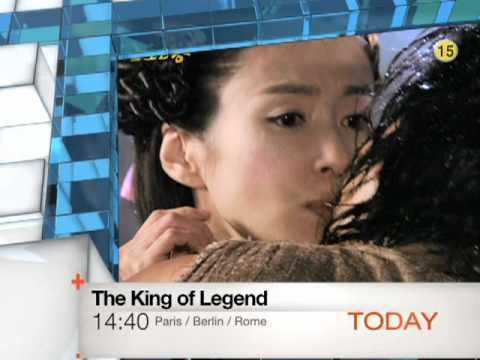 Kam Woo-sung as Prince Buyeo Gu (Later as 13th Eoraha of Baekje, Geunchogo of Baekje)
Kim Ji-soo as Buyeo Hwa
Lee Jong-won as King Sayu or Gogugwon of Goguryeo (16th king of Goguryeo)
Lee Ji-hoon as Hae Gun (Jwapyeong Hae Nyeong's Son)
Ahn Jae-mo as Jin Seung (Jwapyeong Jin Jeong's Son)
Lee Se-eun as Wi Hongran (Wi Birang's sister)
Yoon Seung-won as King Biryu (Geunchogo's father, 11th Eoraha of Baekje)
Seo In-seok as Heukganggong Sahul (King Biryu's father)
Choi Myung-gil as Haebi Hae Sosul (Biryu's 1st queen; Also known as Wanwoldang, Buyeo Chan's mother)
Kim Do-yeon as Jinbi Jin Saha (Biryu's 2nd queen; also known as Sosukdang, Buyeo Gu's mother)
Lee Jong-soo as Buyeo Chan (Crown Prince of Baekje)
Lee Byung-wook as Buyeo Hwi (Wisagun Army Division Commander)
Kim Tae-hoon as Buyeo San
Han Jin-hee as King Gye (known as Buyeo Jun, son of 10th Eoraha of Baekje, King Bunseo, head of Wiryegung faction. Later proclaimed as the 12th Eoraha of Baekje)
Ahn Shin-woo as Buyeo Min
Choi Ji-na as Seok Rahae (Buyeo Min's wife)
Hwang Dong-joo as Buyeo Mun
Jung Woong-in as Wi Birang (Leader of Danbeomhoe; grandson of King Mayeo of Former Dongbuyeo (East Buyeo) Kingdom)
Kang Sung-jin as Payun (Buyeo Gu's men)
Kim Hyo-won as Jwapyeong Jin Jeong (Leader of the Jin Clan)
Kim Gi-bok as Jwapyeong Hae Nyeong (Leader of Hae Clan)
Kim Hyeong-il as Jin Godo (Wisagun Division General)
Jung Ui-kap as Bu Gantae (Leader of Malgal Tribe)
Kim Eung-soo as Jobul (Prime Minister of Goguryeo)
Jeon Byung-ok as General Ko Naja (Goguyreo Army Commander)
Park Chul-ho as Ko Chisu (Goguryeo Army General)
Won Seok-yeon as Sou (Goguryeo Minister)
Kim Joo-young as Onjo (1st Eoraha of Baekje)
Lee Deok-hwa as King Dongmyeongseong of Goguryeo (Go Jumong, 1st king of Goguryeo)
Jung Ae-ri as Soseono (King Dongmyeongseong's 2nd consort, later founder of Baekje)
Park Jung-woo as Yuri (later known as 2nd king of Goguryeo)
Han Jung-soo as Bok Gugeom (cameo, Buyeo Gu's men. Later known as Mok Nageumja)
Uhm Kyung-wan as Naman
Jeon Gwang-jin as Sagi (Son of the late Dalsol Sa Chungseon)
Ham Eun-jeong as Jin Ayi (Jin Godo's daughter)
Qri as Princess Buyeo Jin
Lee In as Ajikai
Park Geon-il as Soekkop (later known as Geungusu, 14th Eoraha of Baekje)
Jung Hong-chae as Dugo (Danbeomhoe General, appointed as one of the Generals in the Baekje Army, and later known as Mok Gohae)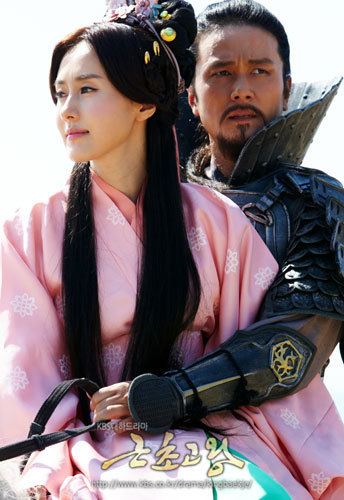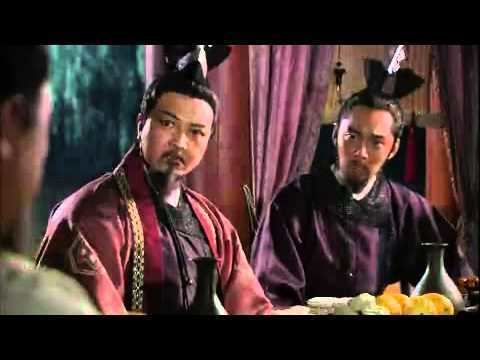 References
The King of Legend Wikipedia
(Text) CC BY-SA