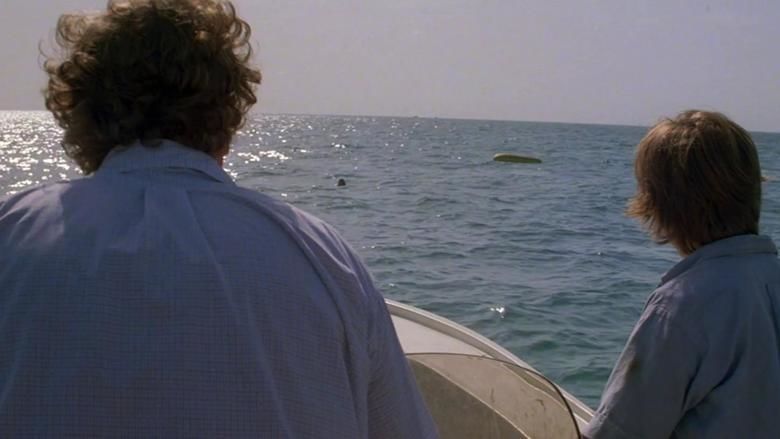 Blair Maynard (Michael Caine) is a British-born American journalist who was once in the Navy and decides to investigate the mystery of why so many boats disappear in the Bermuda Triangle of the Caribbean. He takes his estranged son Justin (Jeffrey Frank) with him to the area on the "vacation" and, while fishing, both are attacked by an unkempt man and forcibly brought to an uncharted island. On the island, Blair discovers the terrible truth: the inhabitants on the island are actually a centuries-old colony of savage French pirates.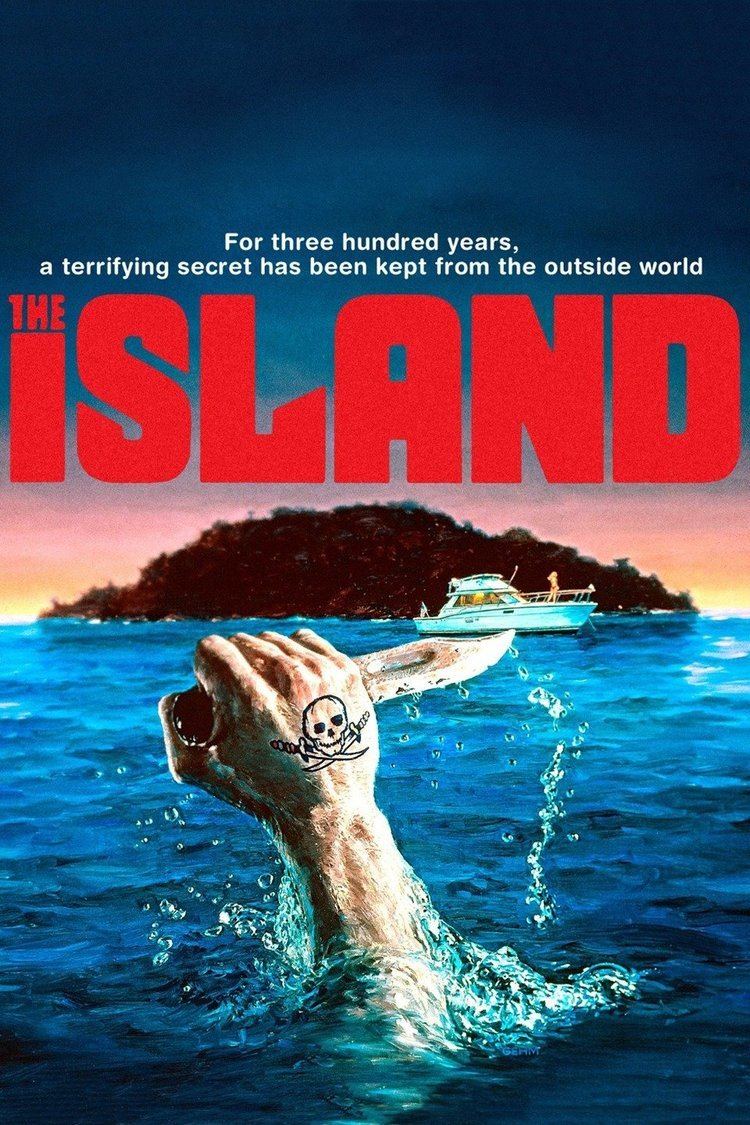 The group has been living on the island for centuries, unseen by society, who sustain themselves by raiding pleasure boats. The pirates kill whomever comes to the island, however, Blair and his son are both kept alive due to a false assumption regarding their lineage and a need to offset the negative effects of inbreeding. Blair is used to impregnate a female (Angela Punch McGregor) and act as a scribe for the largely illiterate group, while Justin is brainwashed to become a surrogate heir to Nau, the pirate leader (David Warner). Blair struggles to escape from the island, but all attempts fail.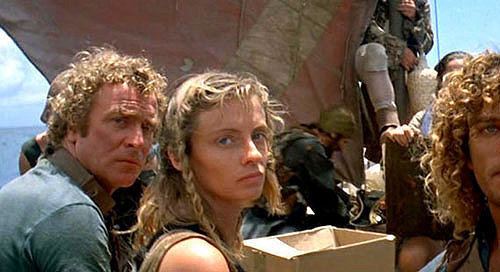 With Blair having begun his captivity as a very peaceable, civilized, and modern everyman, he is helpless in the absence of law and the presence of almost unlimited violence the pirates commit regularly. Subjecting him to constant fear and abuse, culminating in the pirates brainwashing his son to become the new surrogate heir to the colony, the pirates completely fail to realize how desperate and as a result, dangerous, Blair is becoming as his repeated escape attempts continually fail. He eventually arranges for them to come head to head with a US Coast Guard ship, but through their almost unimaginable savagery, they manage to wipe out the crew and take over the vessel. Blair sneaks aboard and, while most of the pirates are gathered on the aft deck of the ship, examining their loot, he discovers a deck-mounted .50 caliber M2 Machine Gun hidden underneath a tarp. He knows that this is his one chance to save both his and Justin's lives and he does not hesitate to flip off the tarp and open fire on the pirates, killing perhaps forty to fifty men within seconds. He continues to fire even after they are all dead while evincing nothing but savage delight and satisfaction.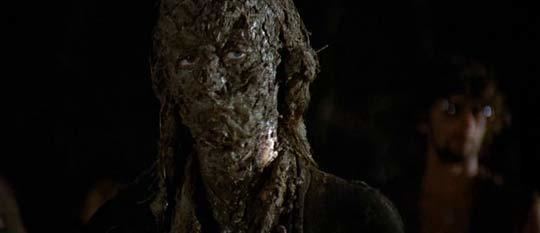 He then learns that Nau, by far the most dangerous and intelligent of them, was not on the deck. The two men then stalk each other through various parts of the decimated coast guard vessel. Blair eventually gets the upper hand and kills Nau with a flare gun, again proving how dangerous even the meekest of men can be when pushed too far. Blair and his son, who no longer desires to be a pirate and seems much more respectful of his father, are reunited.
Michael Caine - Blair Maynard
David Warner - Nau
Angela Punch McGregor - Beth
Frank Middlemass - Windsor
Don Henderson - Rollo
Dudley Sutton - Dr. Brazil
Colin Jeavons - Hizzoner
Jeffrey Frank - Justin Maynard
Zakes Mokae - Wescott
Brad Sullivan - Stark
Reg Evans - Jack the Bat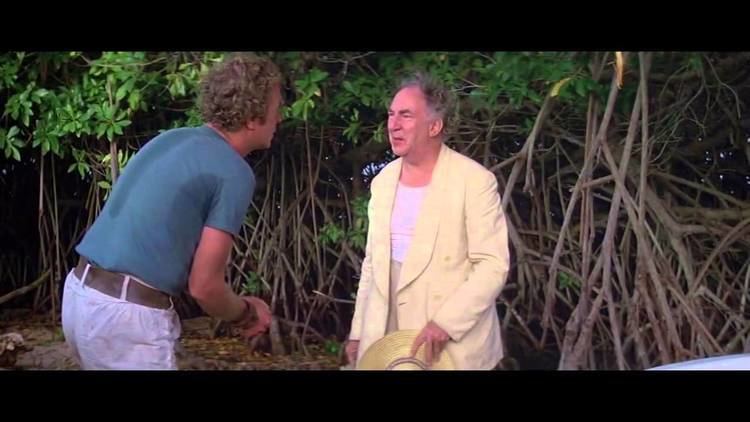 The United States Coast Guard cutter Dauntless stands in for the fictitious USCGC New Hope in the movie. Angela Punch McGregor was cast after Michael Ritchie saw her in Newsfront.
The film was not well received, receiving criticism of the performances, narrative and pacing. It holds a 'rotten' 40% rating on review aggregate Rotten Tomatoes. In addition, the film, which was meant to be a summer blockbuster, performed poorly at the box office, despite a then-large $22 million budget, as well as a highly regarded director and writer (the latter having enjoyed incredible success a few years before with Jaws).
1st Golden Raspberry Award
Nominated:
Worst Actor (Michael Caine)
Nominated:
Worst Director (Michael Ritchie)
On July 27, 2011, Universal Studios Home Entertainment released the film on DVD as part of its Universal Vault Series as an Amazon exclusive. On December 11, 2012, Shout! Factory released a retail Blu-ray Disc/DVD combo pack of the film.