The Impossible Years is a 1965 comedy play and a 1968 movie, based on the play.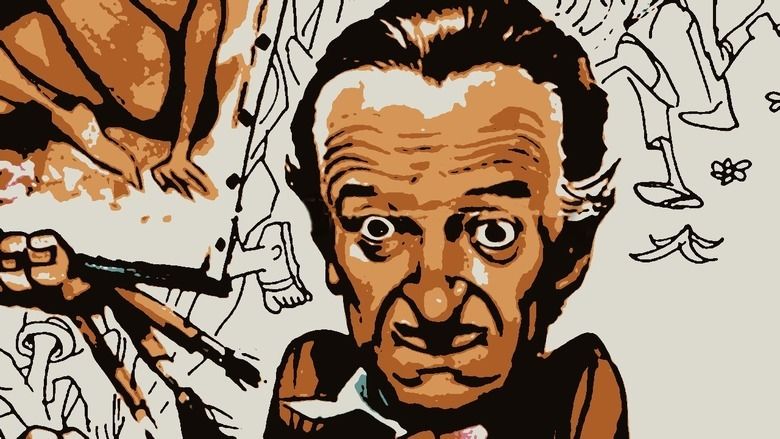 The play was written by Robert Fisher and Arthur Marx, son of famed comedian Groucho Marx. After two previews, the Broadway production, directed by Arthur Storch, opened on October 13, 1965 at the Playhouse Theatre, where it ran for 670 performances. The original cast included Alan King, Sudie Bond, Bert Convy, Neva Small, and Scott Glenn. Sam Levene and Ed McMahon succeeded King later in the run.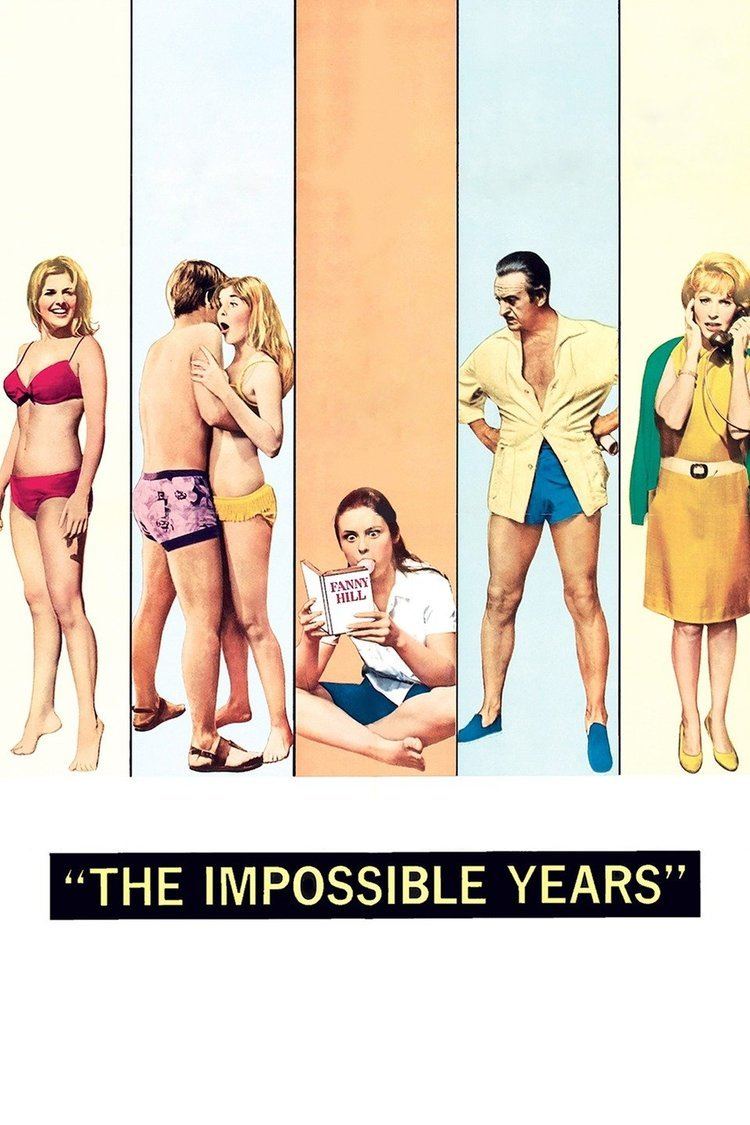 The comedy revolves around Jonathan Kingsley, a teaching psychiatrist at the local university, his wife, and their two teenaged daughters. Complications arise when the older one develops an active interest in the opposite sex and her younger impressionable sister begins to emulate her misadventures.
The 1968 film version, which premiered December 5, was adapted by George Wells and directed by Michael Gordon. It starred David Niven, Lola Albright, Chad Everett, Ozzie Nelson, Cristina Ferrare, Gale Dixon and Darlene Carr. The eponymous theme song was written by The Tokens and performed by The Cowsills.
Jonathan Kingsley is the teaching psychiatrist at the local university. He and wife Alice have two teenage daughters; their eldest, Linda, falls for Jonathan's teaching assistant Richard.
David Niven as Jonathan Kingsley
Lola Albright as Alice Kingsley
Chad Everett as Richard Merrick
Ozzie Nelson as Dr. Herbert Fleischer
Cristina Ferrare as Linda Kingsley
Darleen Carr as Abbey Kingsley
Jeff Cooper as Bartholmew Smuts
John Harding as Dean Harvey Rockwell
Rich Chalet as Freddie Fleischer
Mike McGreevey as Andy McClaine
Don Beddoe as Dr. Elliot Fish
Louise Lorimer as Mrs. Celia Fish
Karen Norris as Mrs. Rockwell
Susan French as Miss Hammer
Trudi Ames as Francine
Edward McKinley as Dr. Pepperell
Ned Wertimer as Dr. Bodey
MGM bought the film rights to the play in 1965 for $350,000. George Wells completed the script by March 1966. MGM announced it for production in August 1966. The movie was greenlit by the team of Robert O'Brien and Robert M. Weitman. Filming took place in October 1967.
At one stage, Peter Sellers was announced for the lead but by May, David Niven had been signed. Christina Ferrare, who played Niven's nubile daughter, had been under contract to 20th Century Fox for a year. The film featured the final movie performance of Ozzie Nelson.
The movie was a hit, earning $5.8 million in rentals in North America., making it the 17th most popular movie at the US box office in 1969. Nevertheless, critical reaction was overwhelmingly negative.
In 1970, it was reported Jackie Cooper and Bob Finkel had written a pilot script for a TV adaptation of the play for NBC.