Created by

GMA Entertainment TV




Creative director(s)

Jun LanaRoy Iglesias




Final episode date

15 January 2016




Developed by

Luningning Ribay




First episode date

9 June 2014




Number of episodes

418







Genre

Drama, Romance, Thriller, Suspense


Written by

Gilda Olvidado, Jonathan Cruz, Christine Novicio, Jake Somera


Directors

Mark A. Reyes (2014–2015), Gina Alajar (2015–2016)


Locations

Metro Manila, Philippines, Tokyo, Japan


Cast

Barbie Forteza, Thea Tolentino, Andre Paras, Jean Garcia, Jomari Yllana




Similar

Destiny Rose, Ika 6 na Utos, Dading (TV series)




Profiles




Facebook
the half sisters bloopers end it with a laugh
The Half Sisters is a 2014 Philippine family drama series directed by Mark A. Reyes, topbilling Barbie Forteza, Thea Tolentino, Andre Paras, Jean Garcia, Jomari Yllana and Ryan Eigenmann. The series premiered on GMA Network on June 9, 2014 replacing Villa Quintana on the network's Afternoon Prime block and internationally via GMA Pinoy TV on June 10, 2014. The series was granted several extensions due to its significant success. The show ended on January 15, 2016 its one-year run with the total of 418 episodes and was replaced by Wish I May it's timeslot.
Contents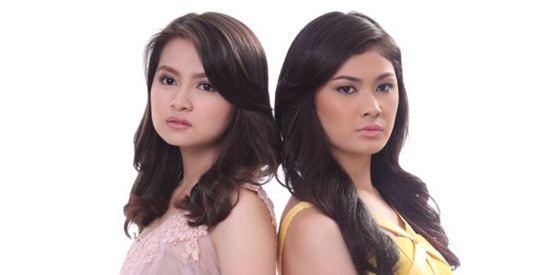 The half sisters the finale
Plot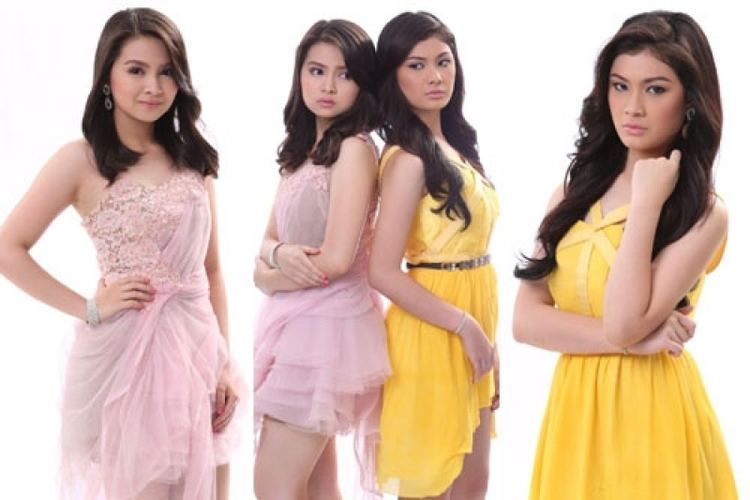 In the series, Rina is the childbearing woman of the "twins," one sired through amorous marital copulation with her husband Alfred and the other sired when she was raped by her former boyfriend Benjie. Benjie is sent to prison because of what he did; while Rina remains a loving wife to Alfred as they live a financially comfortable life together. Eventually, Rina got pregnant and gives birth to twins Diana and Ashley. However, Alfred is having doubts about who the father is, he demands Rina to undergo DNA testing that resulted to a confirmation of hetero-paternal superfecundation, wherein Rina's twins have different fathers – Diana by Benjie and Ashley by Alfred.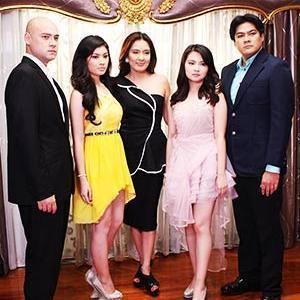 Meanwhile, after Benjie is released from prison, he managed their family business which eventually became successful. On the other hand, Alfred's business failed. Prompted by financial woes and obligations, and knowing the truth about Diana and Benjie, Alfred asks her daughter Ashley to pretend to be the biological daughter of Benjie so his daughter can live a more comfortable life, thus, robbing Diana her birthright and as the rightful heiress.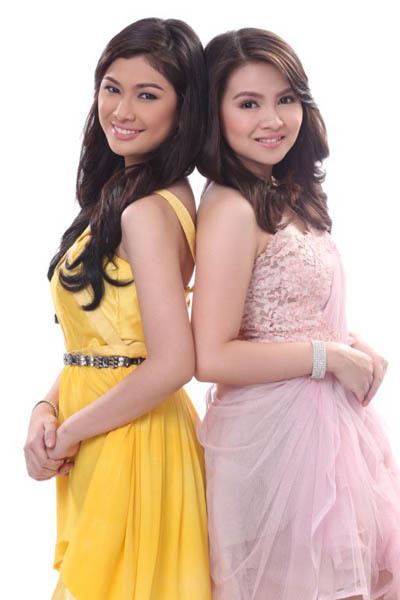 Ashley was desperate to save both Diana and her mother Rina when her father Alfred tells her to choose either of the two of them will be saved in 3 minutes. Ashley chooses to save Diana from being blown while their mother was automatically gunned down. But it reveals that Rina was saved by Dr. Santi Abarrientos III, who is forced by Alfred to tell Rina that he was Benjie's killer by accident earlier, before he tackles her to safety to avoid being shot. Alfred now confronts his daughter and Diana who taunts them that their mother is dead and wants to kill Diana. Diana tells Ashley to leave but she refuses as Alfred tries to count on three to kill them both but Rina manages to shoot him in the chest in time before he attempts to shoot them both. Before dying, Alfred briefly apologizes to his daughter for his actions and his crimes that he committed. Ashley cries in her dying father's arms after reuniting with both Rina and Diana.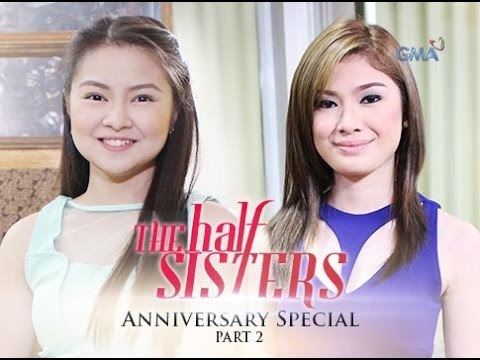 A year later Ashley and Diana became bridesmaids in their friends' wedding after Bradley reconciles his relationship with Diana. This marks the end of the story with the half-sisters are happy with their current boyfriends.
Main cast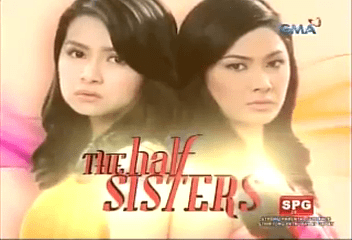 Barbie Forteza as Diana M. Valdicañas / Diana M. Alcantara
Thea Tolentino as Ashley M. Alcantara / Ashley M. Valdicañas
Derrick Monasterio as Sebastian "Baste" Castillo-Torres
Andre Paras as Bradley Castillo
Jean Garcia as Karina "Rina" Mercado-Valdicañas / Alexa Robbins
Jomari Yllana as Benjamin "Benjie" Valdicañas / Mang Tonyo and Noli delos Santos
Ryan Eigenmann as Alfred Alcantara / Damon Sarmiento
Supporting cast
Ruru Madrid as Joaquin Castillo
Mel Martinez as Venus Mercado
Vaness del Moral as Jackie Perez-Alcantara / Estrella Liwanag
Pancho Magno as Juancho Rodriguez
Jak Roberto as Ambo
Sanya Lopez as Lorna
Buboy Villar as Marlon
Carmen Soriano as Doña Lupita Valdicañas
Gloria Romero as Elizabeth McBride
JC Tiuseco as Carl Valdicañas
Carlo Gonzales as Dr. Paulo Zulueta
Pinky Marquez as Cleo Castillo
Overview
On June 9, 2015 marked the first year anniversary of the series which is now a rare event in Philippine television following Be Careful With My Heart's two-year run.
During a press visit to the series' set located in Commonwealth, Quezon City, Director Mark Reyes shared that the show is once again extended until January 15, 2016. He also shared that the show's final chapter will now focus on an edgier plot and might not have another special guest since they want to focus on their lead stars.
Reception
The Half Sisters is a family drama that stars Barbie Forteza and Thea Tolentino, is the first daytime show on 2014 that earned ratings as high as those shows airing in weekday primetime according to AGB Nielsen Mega Manila Household Ratings. The series is consistently getting impressive primetime-worthy ratings for about 19-20% since the last quarter of 2014. Due to the impressive performance of both actors and the series itself, it got several extensions that leads to the series airing for more than a year.
References
The Half Sisters Wikipedia
(Text) CC BY-SA