4.8

/

10

Alchetron

4.8

Rate This





Director

Howard Deutch


Initial DVD release

June 30, 1998




Duration




Language

English





Genre

Comedy




Music director

Thomas Newman


Writer

John Hughes





Release date

June 17, 1988 (1988-06-17)




Cast

John Candy (Chet Ripley), Dan Aykroyd (Roman Craig), Annette Bening (Kate Craig), Stephanie Faracy (Connie Ripley), Chris Young (Buck Ripley),

Ian Giatti

(Ben Ripley)


Similar movies

The Nightmare Before Christmas

,

Elf

,

The Santa Clause

,

The Polar Express

,

Goodfellas

,

Four Christmases




Tagline

The wildlife is wild, but his brother-in-law in unbearable.
The Great Outdoors is a 1988 American comedy film directed by Howard Deutch, and written and produced by John Hughes. It stars Dan Aykroyd, John Candy, Stephanie Faracy and Annette Bening in her film debut.
Contents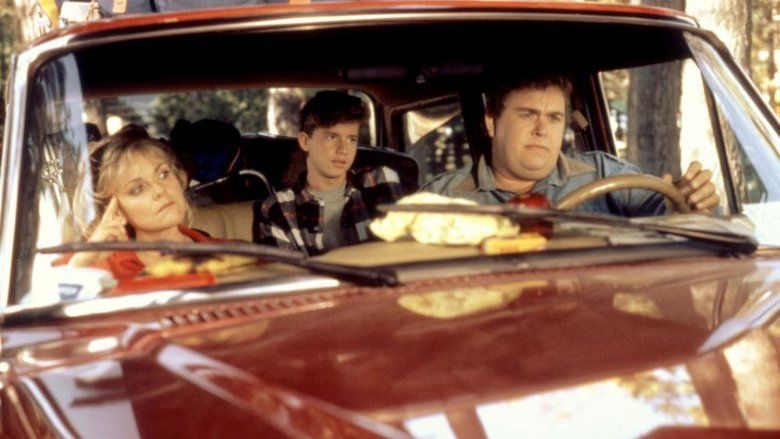 The film follows two families spending time on vacation in Wisconsin.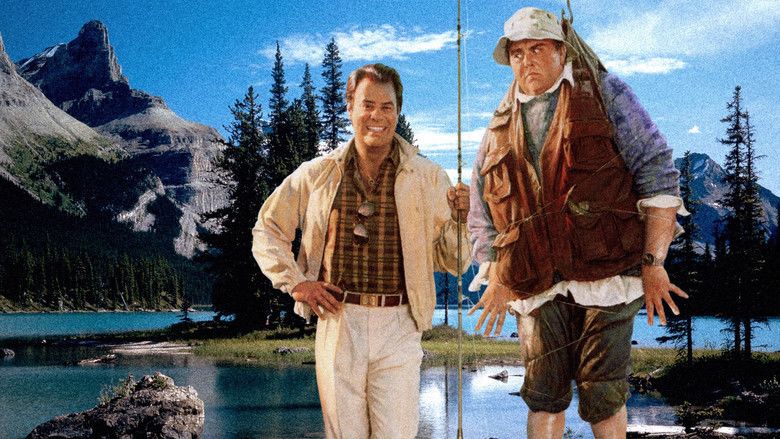 The great outdoors trailer
Plot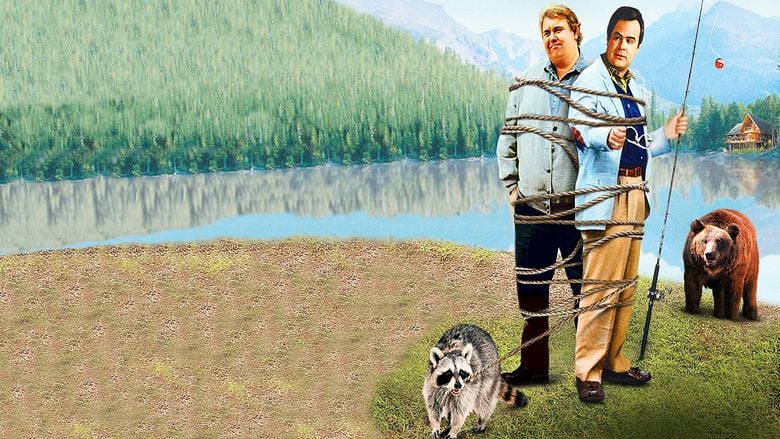 Chicagoan Chester "Chet" Ripley, his wife, Connie, and their two sons, Buckley "Buck" and Ben, are on vacation at a lake resort in Pechoggin, Wisconsin during the summer. All is going as planned until Connie's sister, Kate, Kate's investment broker husband, Roman Craig, and their twin daughters, Mara and Cara, crash the vacation.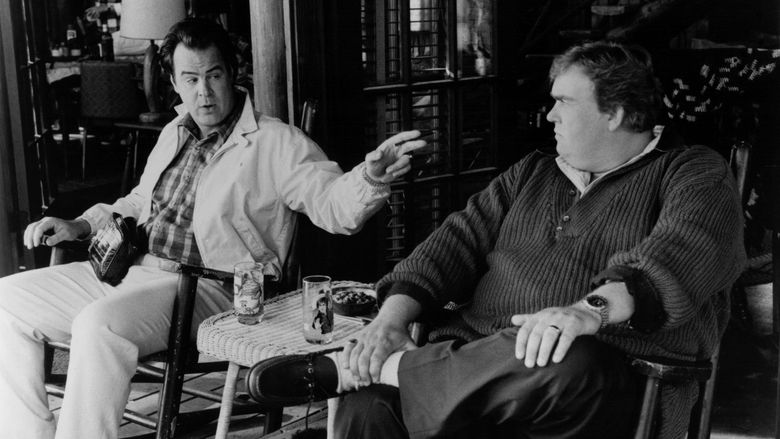 Ghost stories at the family BBQ include one of a man-eating grizzly bear that Chet met face-to-face when he was younger. Chet says that while he and Connie were honeymooning at the same lake, he was attacked by a giant grizzly bear. When he fired at it with a shotgun, the buckshot shaved the hair off the top of the bear's head and from that day on, it was known as the "Bald-Headed Bear" of Clare County.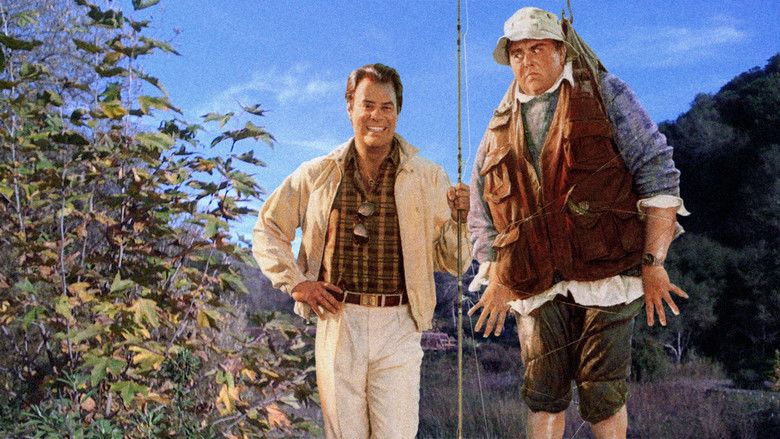 After Roman pulls Chet around the lake on an impromptu water ski ride with his rented speedboat, tensions between the families erupt. Chet is ready to pack up and go home, even as his teenage son Buck tries to romance a local girl, Cammie. The budding romance goes well until Chet is challenged to eat the Old 96'er (a 96-ounce steak) at a family dinner which causes Buck to break the date. Buck tries to apologize to Cammie for being late, but Cammie refuses to speak to him.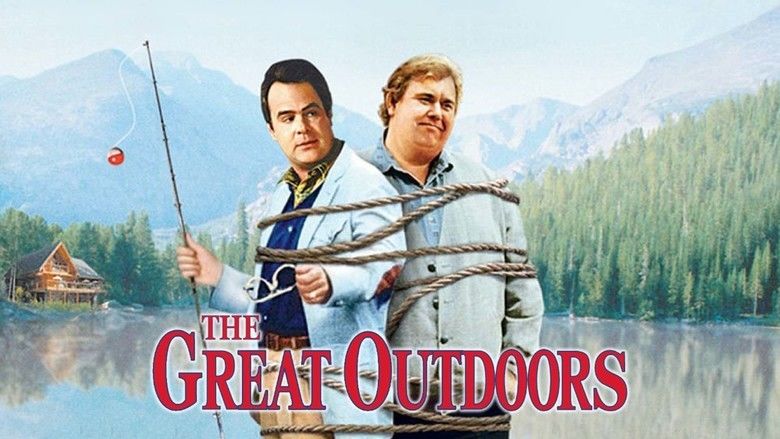 Connie and Kate bond at a local bar when the conversation drifts to Kate's challenges of being wealthy. Later, just at the peak of tension between families, it emerges that Roman has made a bad investment and is broke. He has not told Kate and was planning to hit up Chet for the cash.
Later, during a thunderstorm, the twins wander off and fall into a mine shaft. Chet and Roman find them, but the claustrophobic Roman is reluctant to descend into the tiny mine shaft. After some encouragement from Chet, Roman summons up all his courage, while Chet goes in search of a rope to pull them out. Upon realizing that the mine is stocked with old dynamite, Roman takes his daughters and climbs out of the shaft on his own.
When Chet returns with the rope, he is horrified to discover the "Bald-Headed Bear" lurking in the mine. It chases him back to his house, smashes through the door, and rampages through the house. Wally, the cabin owner, bursts in with a loaded shotgun while Roman tries to hold off the animal with a fire poker and an oar. Chet takes the gun and shoots the bear, blowing the fur off its backside. Roaring, the bear runs out of the house.
The next morning, the two families part on good terms. Unbeknownst to Chet, Connie has invited Roman's family to stay with them until they can get back on their feet. Cammie and Buck make up and end their summer romance, as Buck and his family head back to Chicago.
Cast
Dan Aykroyd as Roman Craig
John Candy as Chester "Chet" Ripley
Stephanie Faracy as Connie Ripley
Annette Bening as Kate "Katie" Craig
Robert Prosky as Wally
Chris Young as Buckley "Buck" Ripley
Ian Giatti as Ben "Benny" Ripley
Hillary and Rebecca Gordon as Cara and Mara Craig
Lucy Deakins as Cammie
Filming locations
The film was shot on location in Bass Lake, California, a small resort town near Yosemite National Park over three weeks in October 1987.
Ducey's Bass Lake Lodge, a rustic 1940s resort in Bass Lake, was featured as Wally and Juanita's Perk's Pine Lodge. The Loon's Nest vacation cabin, built as a set, was designed to match the style of Ducey's existing cabins.
Reception
The Great Outdoors earned a mixed response from critics. Rotten Tomatoes gives the film a score of 40% based on 15 reviews.
Janet Maslin of The New York Times reported that the film did not have enough collective energy to light a campfire in her review. Kevin Thomas of The Los Angeles Times called the film as "a crass, blah comedy about summer vacation perils" and said he was surprised the film got made at all. He described the credits sequence where Aykroyd dances to Wilson Pickett's "Land of a 1,000 Dances" as the only genuine fun and energy in the entire film. "Imagine that it's raining cats and dogs and you're locked in a north woods cabin for weeks with the people you like least, and you'll pretty much have a feel for what it's like to sit through this movie," said Hal Hinson of The Washington Post.
Box office
The film grossed $6,121,115 in its opening weekend and ended up with a North American domestic box office gross of $41,455,230, and a worldwide gross of $43,455,230.
Reboot
On April 27, 2017, Universal Pictures has Kevin Hart starring in a reboot of the film with Michael De Luca producing.
References
The Great Outdoors (film) Wikipedia
(Text) CC BY-SA
The Great Outdoors (1988 film) IMDb
The Great Outdoors (1988 film) Rotten Tomatoes
The Great Outdoors (1988 film) Common Sense Media
The Great Outdoors (film) themoviedb.org