The Goddess is a 1958 Columbia Pictures drama film directed by John Cromwell. It stars Kim Stanley and Lloyd Bridges. Others in the cast include Steven Hill, Betty Lou Holland, Joan Copeland, Patty Duke, and Elizabeth Wilson.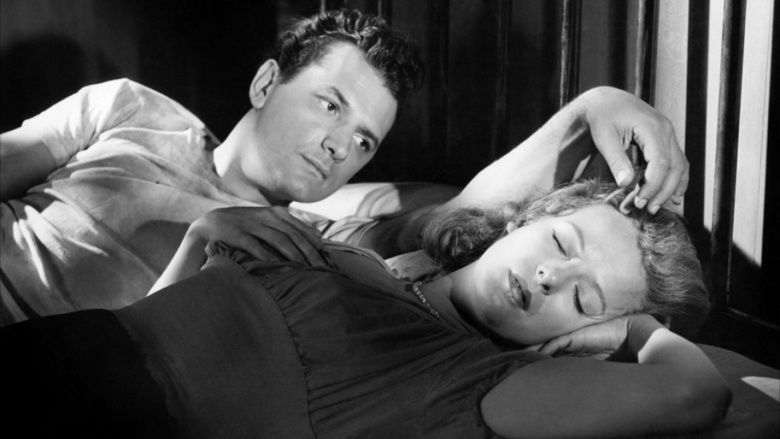 Written by Paddy Chayefsky, the film is an in-depth character study about the life of a troubled, lonely girl who becomes a movie star, adored by millions but miserable in her private life. The movie was nominated for an Academy Award for Best Original Screenplay.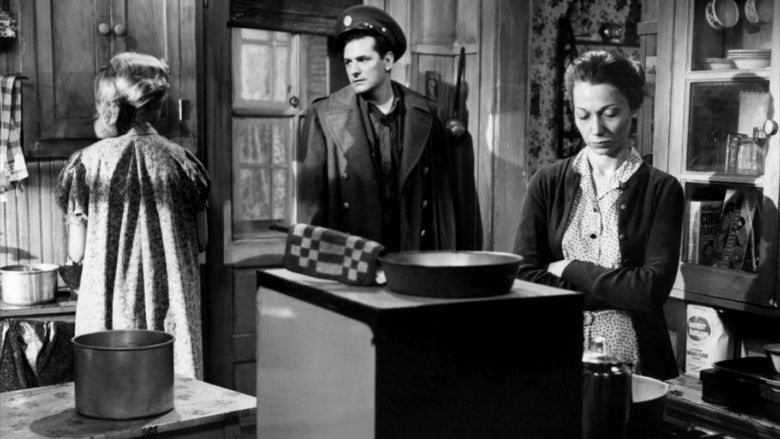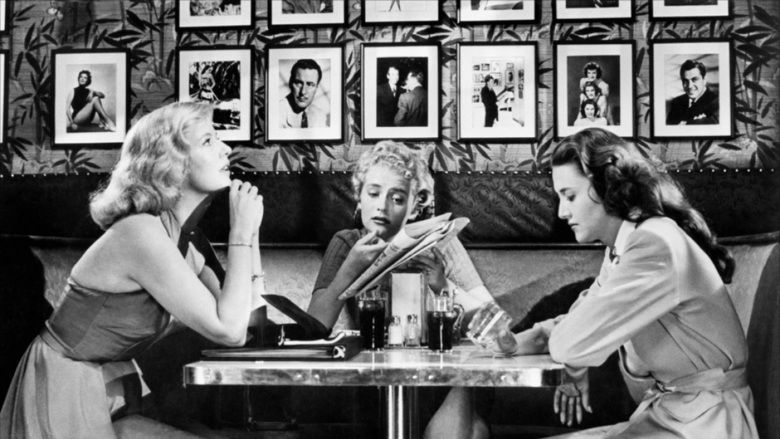 Emily Ann Faulkner (Patty Duke) is born into poverty in The South, has no father, no friends, and is unloved by her indifferent mother (Betty Lou Holland), who does not want to be tied down by a child. When Emily Ann becomes a teenager (Kim Stanley) she remains a loner but has a sensual sexuality that attracts boys. She marries young but leaves her first husband, a world-weary GI, John Tower (Steven Hill), for Hollywood.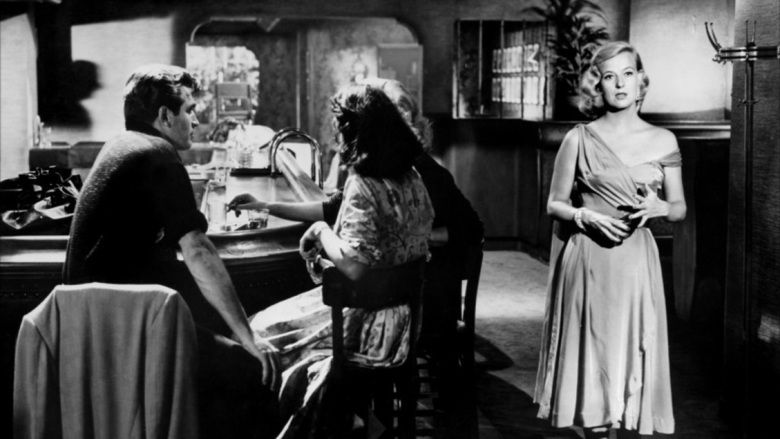 She becomes an actress and is soon transformed by Hollywood into the glamorous superstar sex goddess Rita Shawn. Though she has attained fame and wealth, she is still a loner in the depths of despair. When her elderly mother, who has turned from immorality to religion bordering on fanaticism, comes to visit, Rita is thrilled and clings to her. She tries to impress her and has a couple in to visit. As the guests are leaving, Rita's mother thanks them for being such good friends to her daughter. She is told that they do not really know her daughter, having just met her.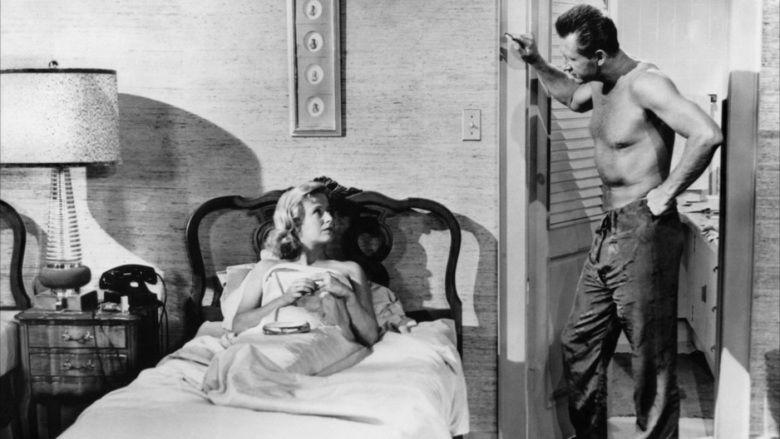 Rita wants her mother to stay on, but Mrs. Faulkner insists on going home. When she is leaving the house, Rita becomes enraged and screams from the doorway that she hates her and wishes her dead. When her mother dies, Rita is heavily sedated and miserable at the funeral. She now lives under the constant attention of a stern secretary/nurse (Elizabeth Wilson), who takes control of the self-destructive actress.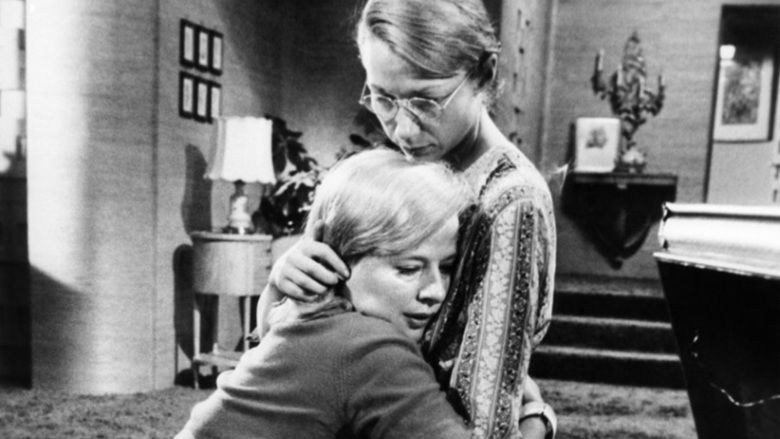 The story is said to be based loosely on Marilyn Monroe. According to an article at tcm.com, "Some critics have conjectured that The Goddess was based on the career of Ava Gardner, but most think its primary model was Marilyn Monroe, who studied at the Actors Studio at the same time Stanley did."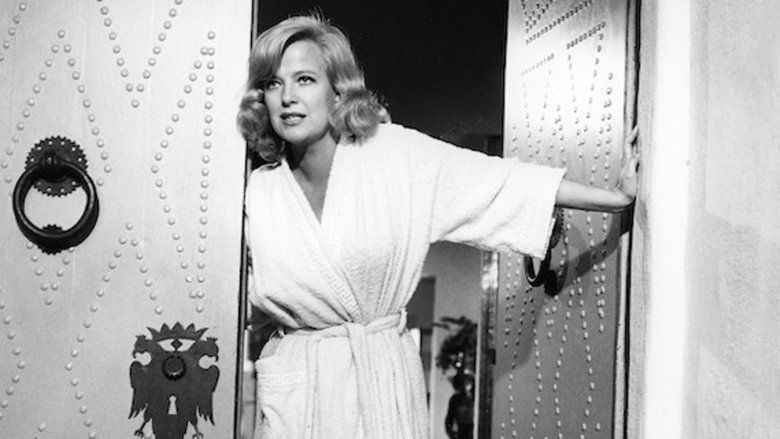 The Goddess was filmed, in part, in Ellicott City, Maryland, which serves as the childhood home of Rita and provides the backdrop for the closing scene. The interior scenes were filmed at the Gold Medal Studios, the Bronx, New York; in addition to Maryland, location filming was also done in Hollywood, at the Beverly Hills Hotel in Beverly Hills and at the Fox Village Theater, Westwood, California.
Source: The New York Times
Kim Stanley as Emily Ann Faulkner
Lloyd Bridges as Dutch Seymour
Steven Hill as John Tower (credited as Steve Hill)
Betty Lou Holland as Mrs. Laureen Faulkner
Joan Copeland as Alice Marie
Gerald Hiken as George
Patty Duke as Emily Ann Faulkner, age 8
Elizabeth Wilson as Harding
Bert Freed as Lester Brackman
Joanne Linville as Joanna
Gail Haworth as Emily's Daughter
Joyce Van Patten as Hillary
Louise Beavers as The Cook
Gerald Petrarca as The Minister
Werner Klemperer as Joe Wilsey
Burt Brinckerhoff as The Boy
Margaret Brayton as Mrs. Woolsy (uncredited)
Curt Conway as The Writer (uncredited)
Fred Herrick as The Elder (uncredited)
Donald McKee as R.M. Lucas (uncredited)
Mike O'Dowd as First Man (uncredited)
Sid Raymond as Second Man (uncredited)
David White as Burt Harris (uncredited)
Bosley Crowther of The New York Times called The Goddess "a shattering but truly potent film, in which a lot of characters are groping for the fulfillment they cannot seem to find." Crowther argued that scriptwriter Chayefsky "has studied his subject thoughtfully, for the meshing of human contacts and emotional relations is clear and sound. Furthermore, he has conveyed them in finely written scenes and dialogue." In the book The Immortal Marilyn, scholars De John Vito and Frank Tropea praised Chayefsky's writing as "masterful" and wrote that Stanley "pulled out all the stops, perfectly hitting every single note of Chayefsky's complex, lyrical arias." Conversely, in an article for TCM, authors Mikita Brottman and David Sterritt criticize the work as having "a stilted pace, underwritten minor characters, and a mood that's much too solemn".
In 2013 director John Mossman adapted the screenplay for a stage production at Chicago's The Artistic Home, receiving a Jeff Award for New Adaptation and marking the first screen-to-stage adaptation of a Chayefsky screenplay.