The Flying Ace (1926) is a black-and-white silent film with an all African-American, or "colored", cast.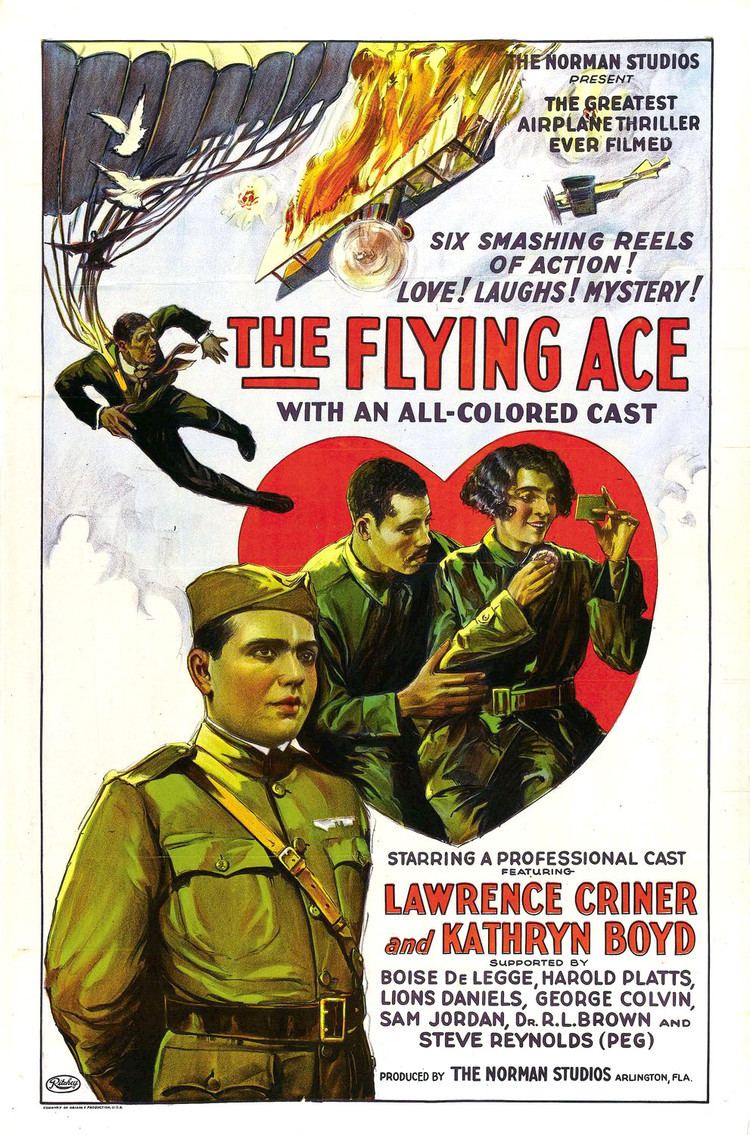 This six-reel film, made by Norman Studios in Jacksonville, Florida, features Laurence Criner as the fighter ace, Captain Billy Stokes, who returns to the United States after World War I, with Kathryn Boyd, as Ruth Sawtelle, his admirer and flying pilot. Her character is based on African American aviator Bessie Coleman. It is an inspiring film that is based on real people that fought in World War I.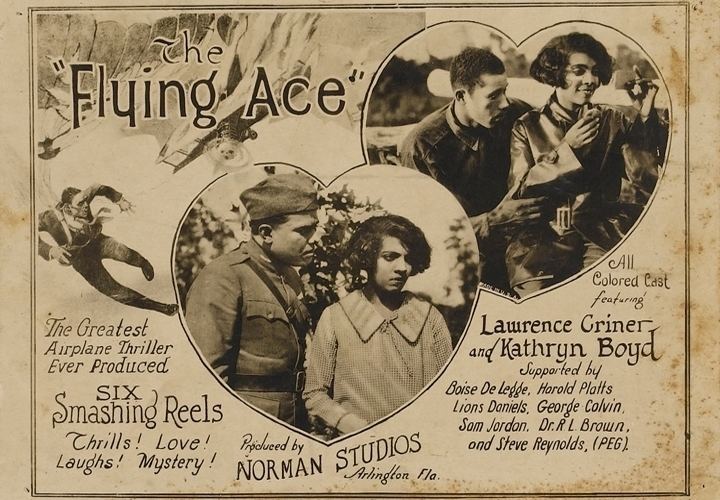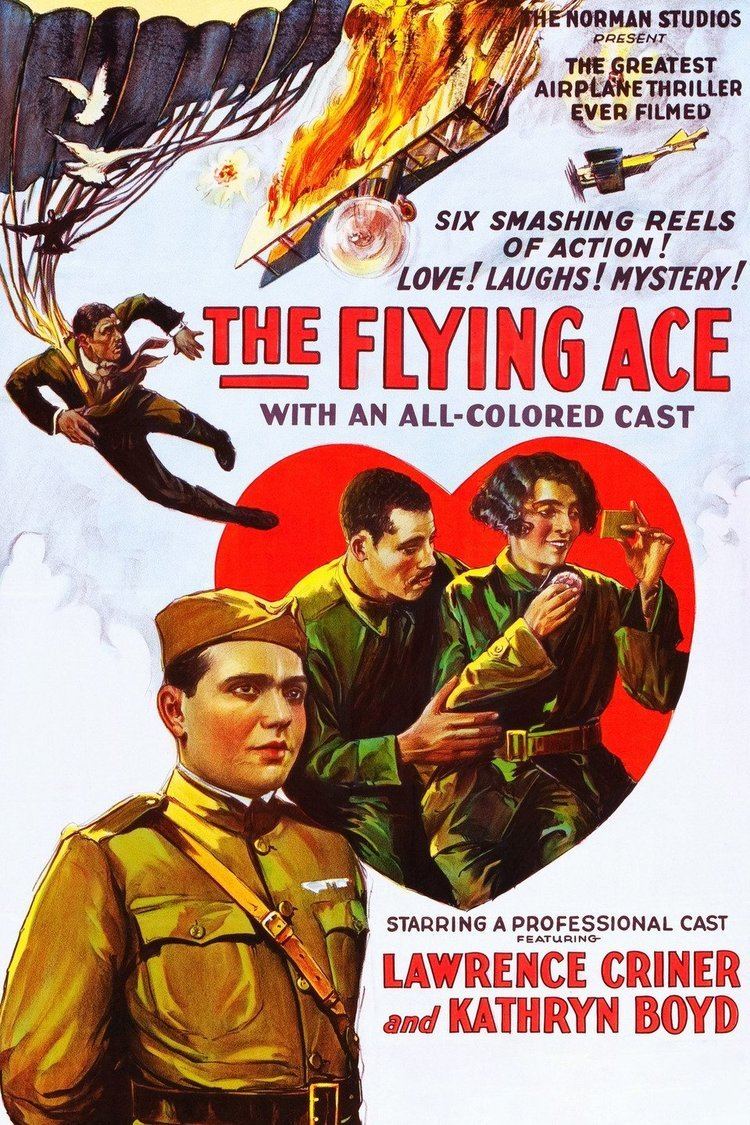 The basis of the movie is rooted to World War I when many Americans still thought the African Americans to be inferior. Blacks yearned for a figure head that would represent their willingness to serve the United States. This person was Captain Billy Stokes. He was a black fighter pilot and an inspiration when it came to breaking through racial barriers to serve the nation. Because he was such an inspiration, Richard Norman introduced a new light when he thought to make race movies to give different ethnic groups, especially blacks, hope in a segregated country. Although a white man, he wanted to reveal the strength of the blacks in America. Before launching his "race movie" industry, the Great Migration occurred in the early 1900s. He took advantage of the many blacks that emigrated to the North (in America) from the South by attracting them with such movies. Through developing race movies, Norman and his company became one of the three foremost names and producers in racial movies in America.
Captain Billy Stokes is World War I veteran fighter pilot who is assigned, at first, to acquire $25, 000 of company payroll through retrieving a stolen satchel. His tasks seem to incline in the level of difficulty and danger, as the second task is to pinpoint a missing employee. Stokes's last command is to catch a gang of railroad thieves. He performs all these threatening tasks after immediately regaining his former job as a railroad company detective.
The Flying Ace served as an inspiration to the many blacks during the post World War I era since it had an all African-American cast. It was a movie that was dedicated to a black audience, usually classified as a "race movie". They were a powerful sentiment to the many discriminated blacks at the time and gave the common people, including whites, another take on colored people asides from the stereotypical "black face" portrayed in many Hollywood films at the time. With the early introduction of race movies in America, we now have many black films today. Through the making of films such as The Flying Ace, African Americans depicted their full potential to a dominant white crowd, helping society break through the segregated obstacle in America.
Although based on a fighter pilot, The Flying Ace does not contain any aerial scenes or plane stunts. However, this did not interfere with the success of the film. Additionally, this war movie is still showed today in many Silent Film festivals and theaters.