Initial release

2009




Duration




Country

United States






Genre

Comedy




Costume design

Mona May




Language

English







Director

Barbara Topsoe-Rothenborg




Writer

Soren Frellesen

,

Dennis Jurgensen




Genres

Comedy, Romantic comedy, Romance Film, Teen film




Cast

Devon Werkheiser (Victor), Scout Taylor-Compton (Anya),

Tania Verafield

(Marisa),

Ken Luckey

(Peter),

Adam J. Bernstein

(Brian), Nicholas Braun (Ernie)


Similar movies

Scout Taylor-Compton appears in Love at First Hiccup and Sleepover


Tagline

There is a first time for everything
Love at first hiccup 2009 mkv
The First Time is a 2009 American teen comedy film directed by Barbara Topsøe-Rothenborg, based on the book Love At First Hicup by Dennis Jürgensen. The film is an American remake of the Danish film Kærlighed ved første hik, which was released in 1999.
Contents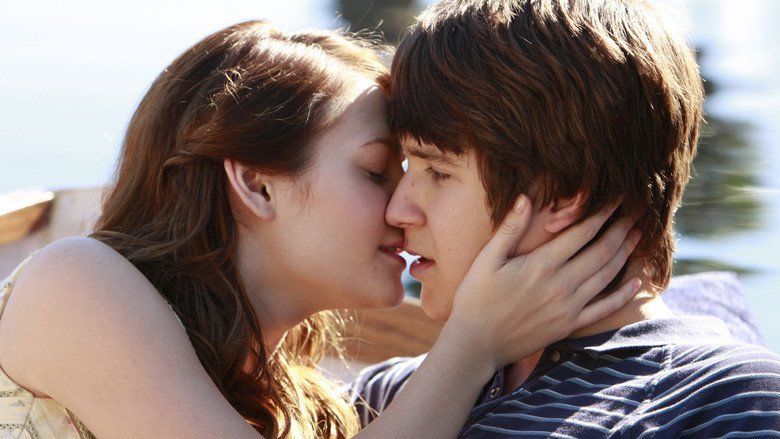 The film is centered on a high school freshman Victor (played by Devon Werkheiser), who falls in love with the beautiful senior Anya (played by Scout Taylor-Compton) at "first hiccup." The film follows their budding romance as they learn to overcome the little hiccups that can be found in all relationships.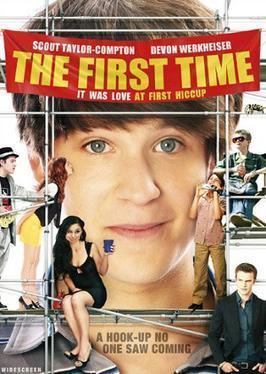 Plot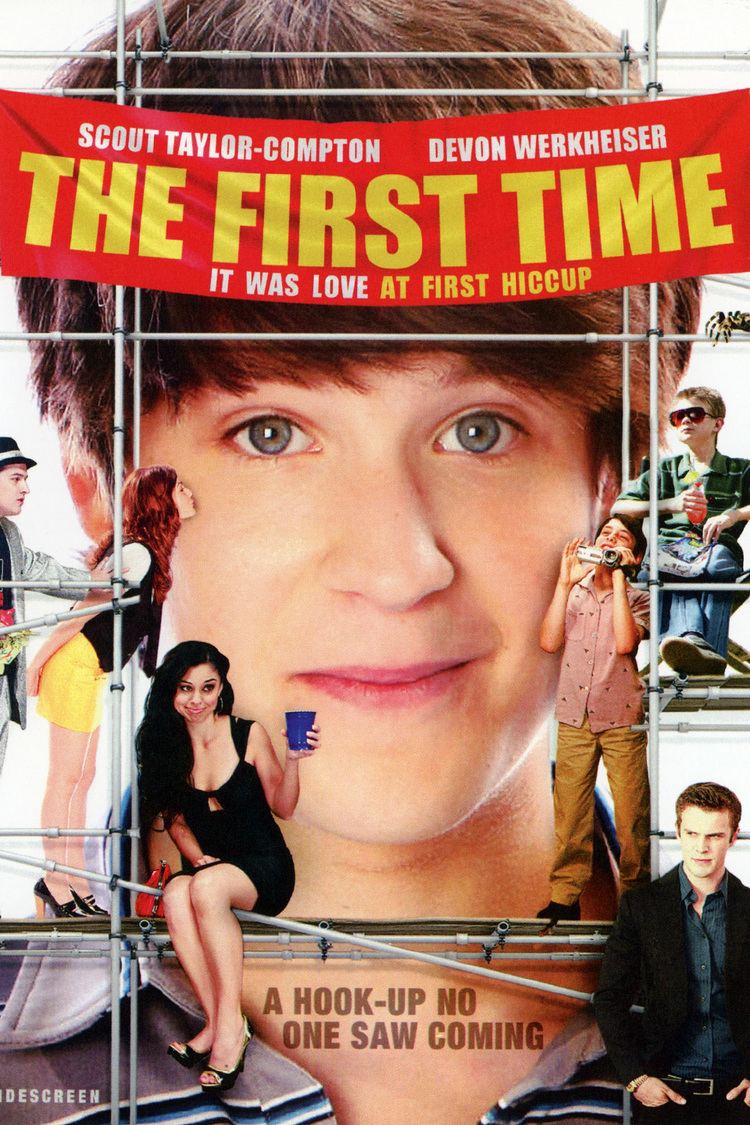 High school freshman Victor Knudsen (Devon Werkheiser) tries to think about how to fall in love for high school senior Anya Benton (Scout Taylor-Compton). When introducing himself he hiccups and a few other students, including Anya's boyfriend Peter (Ken Luckey), mock him. At a party that night, Victor and Anya run into each other and Victor daydreams of Anya falling in love with him. The next day at school, Victor overhears Peter and Marisa (Tania Verafield) talking about Anya's virginity in the bathroom. Victor believes that Peter and Anya are not falling in love, so he goes to her house to warn her of Peter's intentions but he instead chickens out. And that night, Peter and Anya are under-age drinking in her bedroom with Victor looking on through her window. Peter and Anya start making out to which Victor interrupts it a couple times by ringing the door bell, and then tries to postpone Anya and Peter's hangout by washing the dishes. Peter becomes fed up of Victor's actions and throws him out of the house. However, he is horrified when he opens the door to find Anya's parents arrive back home.
The next day, Victor receives an invitation to Anya's 18th birthday party, which unbeknownst to Victor was actually made by Brian (Adam J. Bernstein). As Victor's brother Zack (Daniel Polo) and Brian want Victor's attempts to woo Anya to fail so they can successfully publish their production film, they advise Victor to buy her a tarantula (which Brian names "Hugo") for her birthday present claiming that she has always wanted one. When Anya opens Victor's present the party guests panic, except Anya's dad Roger (Ray Wise) who finds it hilarious. In Anya's bedroom, Anya gets Victor to relax but her father informs the two they can't find 'Hugo', and then offers Victor a ride home. Sometime later, Victor apologizes to Anya and offers to take her out for lunch which she accepts, much to the annoyance and confusion of Peter who originally planned a different date. Anya breaks up with Peter, and Victor takes her to Pyramid Lake where they rent a row boat. While relaxing on the boat, Anya says that Victor hasn't failed and kisses him. She then asks if Victor is also a virgin, and when he replies that he is, she invites him to come over to her house on Wednesday to have sex with him, as her parents will be out playing cards. Victor goes to a drug store with the intention to buy condoms but is too embarrassed to do so. With the help of Zack, Victor pays him to buy them.
On Wednesday night, Victor arrives at Anya's house for an intimate moment, but Anya's parents arrive back home just minutes later. Anya's father requests that he have a personal chat with Victor in the kitchen. In the kitchen, Roger says he realizes that Anya and Victor both like and care for each other and that it is fine with him if they want to have protected sex. The next day, Anya invites Victor to hang out with her and Marisa, but just as they arrive they see an unidentified girl kissing Victor. Though Victor does not know the girl, Anya assumes Victor was only pretending to love her to show off to his friends. Victor tries to explain the situation but Anya runs back home devastated, and abandons him. The next day, Zack and Brian show Victor the film they have been making, which reveals that Peter paid his cousin to kiss Victor in front on Anya and Marisa the day before. Victor then takes the film to show it to Anya, however he gets into a car accident, ending up in hospital whilst the DVD is crushed by the car.
Anya visits Victor in hospital and apologizes that she didn't believe him about the girl who kissed him. The two make up and reconcile and Anya explains to Victor that Zack and Brian had extra copies of the film which she watched and then destroyed. Anya claims that the film was good enough to expose Peter as a "cousin lover" as Zack and Brian filmed Peter and Lisa kissing. Meanwhile at school, all the students have downloaded the clip and laugh as Peter gets in sight. Meanwhile, Zack and Brian try to make another film with them again but their camera's battery dies.
During the credits, Victor performs the song "If Eyes Could Speak" to Anya.
Cast
Devon Werkheiser as Victor Knudsen
Scout Taylor-Compton as Anya Benton
Tania Verafield as Marisa
Ken Luckey as Peter
Adam J. Bernstein as Brian
Nicholas Braun as Ernie
Daniel Polo as Zack
Sean Marquette as Nick
Twink Caplan as Aunt Elizabeth
Octavia Spencer as Mrs. Hambrick
James Eckhouse as Christian
Rebecca Staab as Constance
Aria Curzon as Party Teen
Ivy Seablom as Party Teen
Lauren Summers as Party Teen
Release
There was no theatrical release for The First Time in the United States. However, it was shown in theaters elsewhere in the world. The movie was released on DVD by Echo Bridge on November 3, 2010. The DVD includes no special features, and due to its mild success there has not been an announcement regarding a Blu-ray release.
Title Discrepancy
The film is also listed under Love at First Hiccup. The American DVD however calls the movie The First Time, leaving the hiccup-related section as the byline: "It was love at first hiccup". When aired on Television, the film takes after its DVD title. According to actress, Scout Taylor-Compton, the film will air on ABC Family, but nothing has been officially announced.
Music
The opening song is performed by Sandy Simmons and Kimberly Cole. This song is called "The First Time". The song called "You're the one" by Sascha Dupont starts appearing frequently since Anya and Victor started dating. The ending credits are accompanied by Devon Werkheiser's first single, If Eyes Could Speak, which he (as Victor) is singing to Anya.
References
The First Time (2009 film) Wikipedia
(Text) CC BY-SA
The First Time (2009 film) IMDb
The First Time (2009 film) themoviedb.org