Covid-19
Various




30




9 November 1982




106 m




1931




Emery Roth






Central Park West Historic District (#82001189)




The Beresford, The San Remo, The Majestic, Jacqueline Kennedy Onassis, 15 Central Park West
The Eldorado at 300 Central Park West, on the Upper West Side of Manhattan, is the northernmost of four twin-towered luxury housing cooperatives that face the west side of Central Park. The art deco style apartment building fills the complete blockfront extending between West 90th and West 91st Streets and overlooks the Jacqueline Kennedy Onassis Reservoir in Central Park.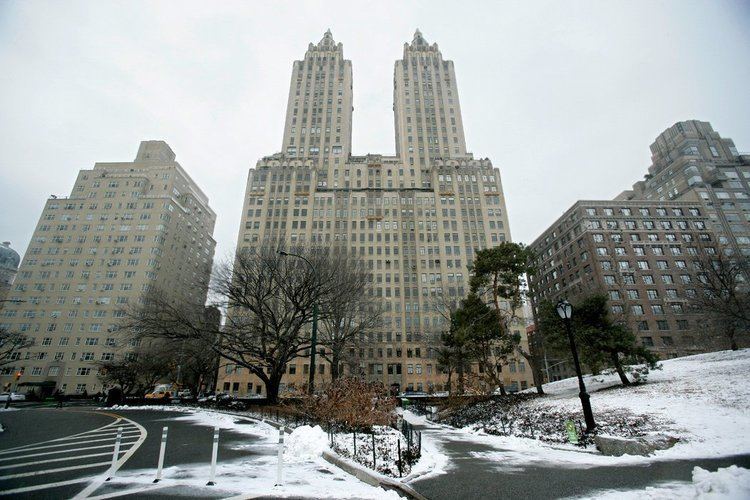 The Eldorado is located within the Upper West Side-Central Park West Historic District designated by the New York City Landmarks Preservation Commission, and is a contributing property to the federally designated Central Park West Historic District.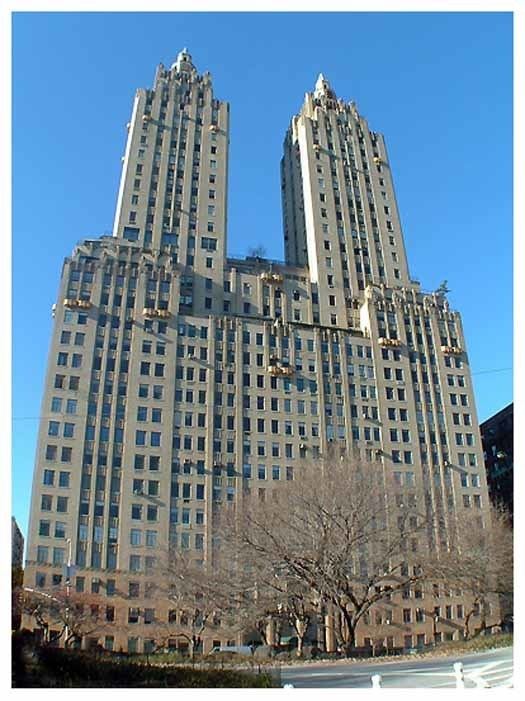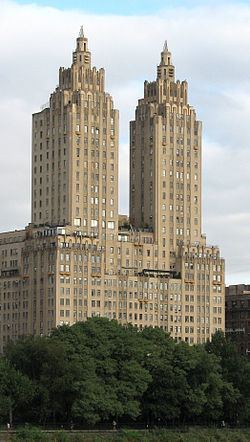 The name is an inheritance from the former El Dorado, a luxury elevator eight-story apartment block of 1902 that formerly occupied the full block-front site.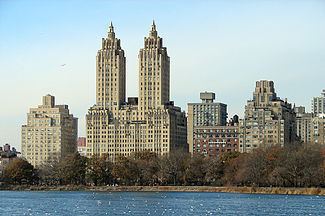 The stock market crash that followed the beginning of construction eventually overwhelmed its financing and by 1931 the building was in foreclosure and the builder, Louis Klosk, a Bronx-based developer, lost it. It opened, reorganized under the Central Park Plaza Corporation. Early tenants included New York Senator Royal Copeland and the prominent rabbi of Reform Judaism Dr. Stephen S. Wise and Barney Pressman, founder of Barneys New York, the retail clothing store. More recent apartment owners have been Alec Baldwin, Faye Dunaway, Moby, Garrison Keillor, Tuesday Weld and Michael J. Fox. Author Sinclair Lewis chose a tower apartment in this building because it had views which encompassed all the bridges of the city at that time. The building was also the fictional address of Marjorie Morningstar, the heroine of Herman Wouk's 1955 novel.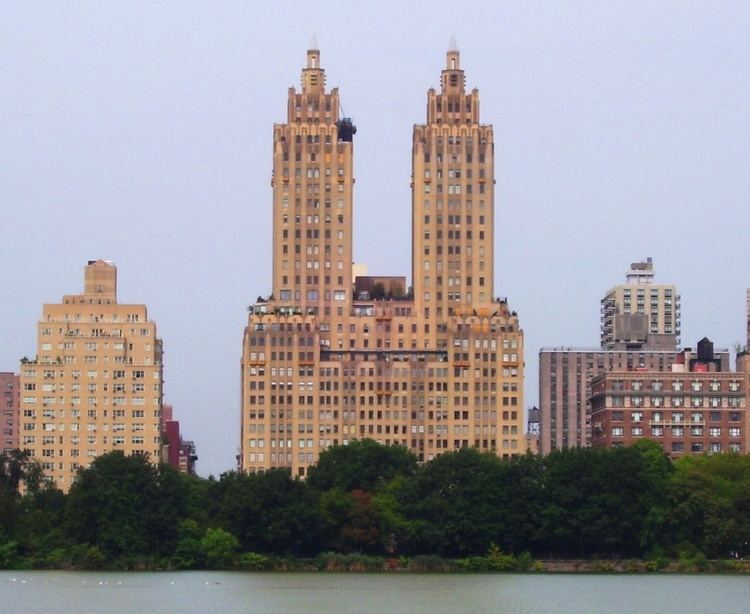 The building has 30 floors. However only the southernmost tower is habitable, a two-floor, dual-terraced penthouse. The other tower houses a water tank. The Eldorado was constructed in 1929–1931 to the design of Margon & Holder, for the speculative builder Klosk. The painted metal finials of the towers are a design of Emery Roth, in association with Margon & Holder. "The futuristic sculptural detailing of the El Dorado, as well as its geometric ornament and patterns and its contrasting materials and textures, make it one of the finest Art Deco structures in the city. The towers are terminated by ornamented setbacks with abstract geometric spires that have been compared to Flash Gordon finials," observes Steven Ruttenbaum. Details are cast in imitation stone, and there are bronze panels of low relief. The symmetrical massing of the building, with its terraced setbacks, can be compared to the strikingly similar massing of Roth's classically detailed The Beresford, completed in 1929, months before design of The El Dorado began.
.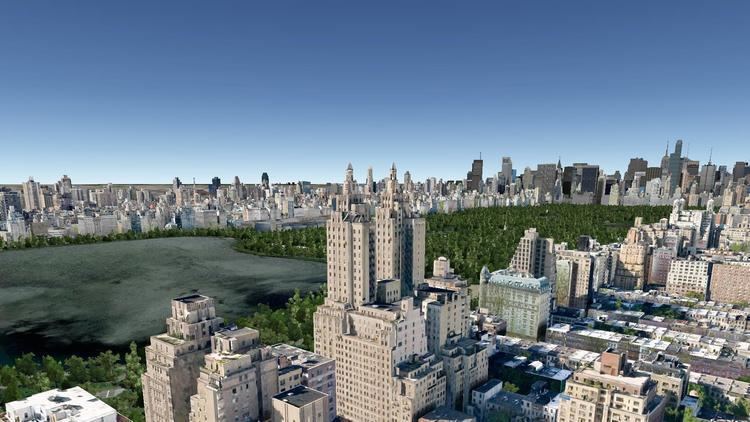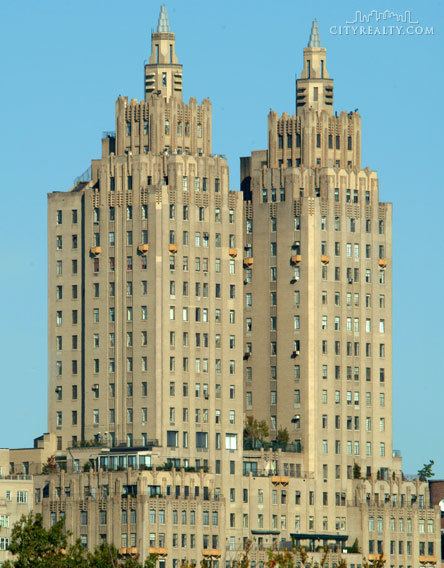 The Eldorado Wikipedia