The film was initially deemed to be a video nasty in the United Kingdom, but was later removed from the list.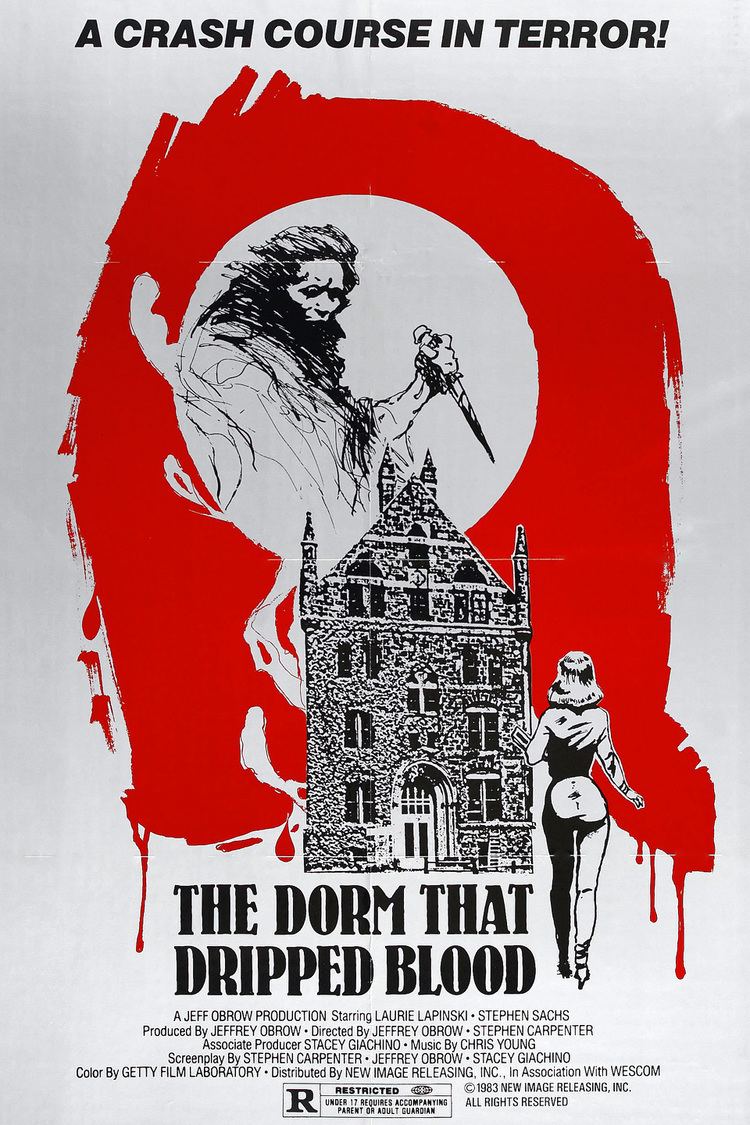 The film opens with a young man fleeing from an unseen pursuer. Hiding in the bushes, he seems to have escaped until he is grabbed from behind and killed. Joanne (Laurie Lapinski) and her boyfriend Tim (Robert Frederick) attend a college party, with Joanne talking about how the building (Morgan Meadows Hall) is to be renovated before being demolished. She along with friends Bryan (David Snow), Patty (Pamela Holland), Craig (Stephen Sachs) and Debbie (Daphne Zuniga), are staying behind during the Christmas holiday to help clear out the building for its impending demolition. Tim leaves the next day for a skiing trip, while Debbie reveals that she cannot stay as her parents are picking her up later in the day.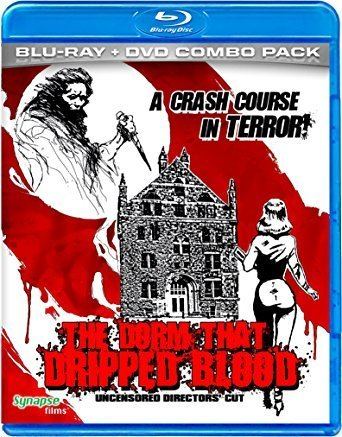 Debbie's parents arrive in the evening and wait for Debbie (who is searching for Joanne's inventory list). Her father gets impatient and leaves the car to find her, only to be murdered with a spiked baseball bat by an unseen killer. Her mother is then strangled in the car with thin wire. Debbie finds them dead, and faints in horror. The killer moves her body and squashes her head by drives over her it. He then dumps all the bodies in the car and drives off.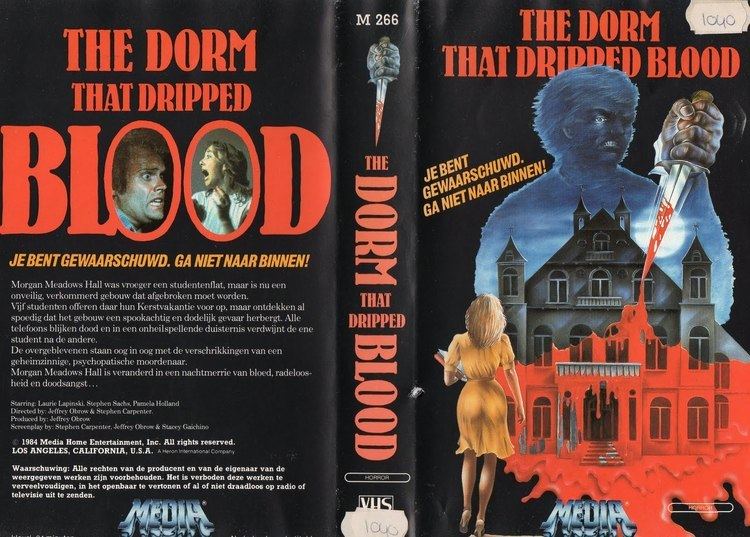 The next day, Patty sees a weird guy hanging out by the dumpsters, John Hemmit (Woody Roll), who is not supposed to be at the dorm. Later that day, the caretaker Bill complains that one of his drills has been stolen, while Joanne muses that it was John. Joanne then meets Bobby Lee Tremble (Dennis Ely), a local salesman who is purchasing some of the tables from the dorm. Not long after, Bill is killed in the toilets with the stolen drill. Craig and Bryan see John walking by the dorm and try to warn him away. The group play pool in the evening but Patty sees John peering it at them through a window and freaks out. Deciding to take matters into their own hands, the group decide to search for him around the building, but are unsuccessful in finding him.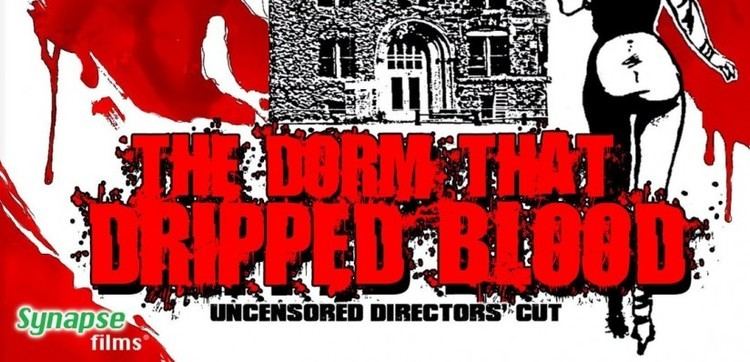 The group prepare dinner, when Craig notices some of the food is missing and he sees John fleeing. While the group search again for him, the killer smashes up their dinner with the spiked bat. Returning and seeing the carnage, they call the police and report John. Later that night, Joanne hears footsteps on the roof of the dorm and calls the others to her room when the power cuts out. On his way to the room, Bryan encounters someone shining a torch in his face, before he is attacked. Patty and Craig make it to Joanne's room but Bryan does not show up, so Joanne stays behind while Craig and Patty go downstairs to try to reconnect the power. In the kitchen, they get separated and Patty is grabbed from behind and knocked unconscious by the killer, who then drops her into an industrial pressure cooker and closes the lid.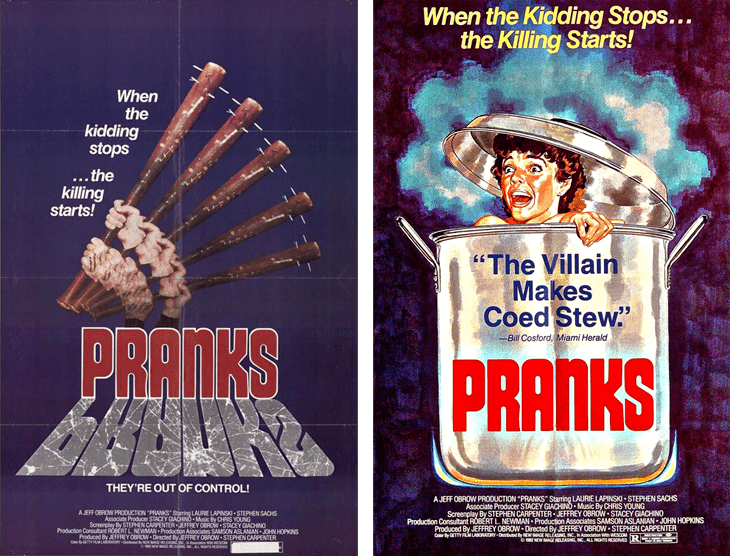 Craig makes it back to Joanne's room, claiming he'd been knocked out and that he cannot find Patty anywhere. Joanne is eventually cornered by Hemmit while she discovers Bryan's mutilated corpse in a storage room. She flees from him and makes it back to Craig, when they both team up and manage to kill him. At this point, Craig reveals that HE was the killer the whole time, and that John knew and was trying to warn Joanne. After being chased by him, Joanne is shown the corpses of Patty, Debbie and her family while Craig explains that he loves her and got rid of anyone who clung to her or ruined his chances with her.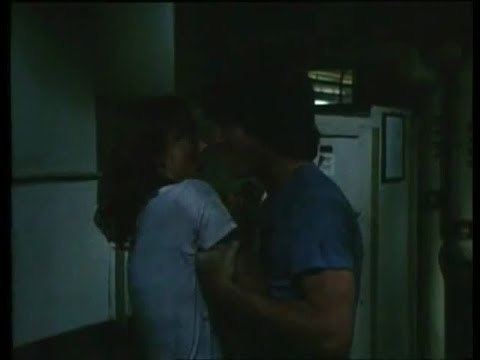 Joanne attempts to flee again, when Bobby Lee turns up. Craig knocks Joanne out and is then cornered by Bobby. The police turn up however and believe Bobby is the prowler the group had reported and shoot him down when he attempts to kill Craig. The police leave to get reinforcements and medical help, while Craig resolves to kill Joanne as he knows he will never have her. With her still unconscious, he dumps her body into an incinerator and seemingly escapes, while the police outside wonder if the smoke (from the incinerator) should smell so bad.
Laurie Lapinski as Joanne Murray
Stephen Sachs as Craig
David Snow as Brian
Pamela Holland as Patty
Dennis Ely as Bobby Lee Tremble
Woody Rollas John Hemmit
Daphne Zuniga as Debbie
Jake Jones as Bill Edgar
Robert Fredrickson as Tim (as Robert Frederick)
Chris Morrill as Jack
Chandre as Alice
Billy Criswell as Rick
Richard Cowgill as Debbie's Father
Kay Beth as Debbie's Mother
Jimmy Betz as Officer Lewis
Thomas Christian as Officer Dean
Robert Richardson as Policeman
Chris Schroeder as Policeman
Leesa Gallentine as Nancy (uncredited)
In the UK, the film was deemed to be a video nasty, most probably because of the drill killing sequence, and for the cover artwork which depicted the spiked bat. It was assumed that the BBFC had worries that because the killing weapon was depicted clearly, it was imitable. However, the film was not successfully prosecuted and was removed from the list. It was eventually re-released on video in 1992 with ten seconds of cuts to the aforementioned drill murder.
It was originally available on DVD in the US under its original title Pranks and was eventually released under its better known title on Blu-ray Disc (in a combo pack, containing a DVD copy as well) on April 26, 2011. This Blu-ray release features the original uncensored directors' cut that had previously never been seen by the public, featuring additional and extended gore and exposition sequences.
In a retrospective assessment of the film, journalist Jim Harper called the film "one of the best of the low budget eighties slashers. Even though the material is pretty derivative, the direction shows promise and the script could have been a lot worse." Film journalist Adam Rockoff gave the film a negative assessment, calling it a "bland and uninspired slasher."
The Dorm That Dripped Blood currently holds an approval rating of 0% on movie review aggregator website Rotten Tomatoes, based on five reviews.
Cavett Binion of AllMovie qualified it as a "derivative slasher clone". TV Guide awarded the film 1 out of a possible 5 stars, calling it " Utterly predictable and full of infuriating red herrings". Horror film review website Oh, the Horror! gave the film a mostly negative review, criticizing the film's writing, direction, and "abysmal" acting but complimented the films score and gore effects.
Harper, Jim (2004). Legacy of Blood: A Comprehensive Guide to Slasher Movies. Critical Vision. ISBN 978-1-900-48639-2.
Rockoff, Adam (2011). Going to Pieces: The Rise and Fall of the Slasher Film, 1978-1986. McFarland. ISBN 978-0-786-46932-1.