The Dead is a 1987 feature film directed by John Huston, starring his daughter Anjelica Huston. The Dead was the last film that Huston directed, and it was released posthumously. It was adapted from the short story "The Dead" by James Joyce, which was included in his short works collection Dubliners.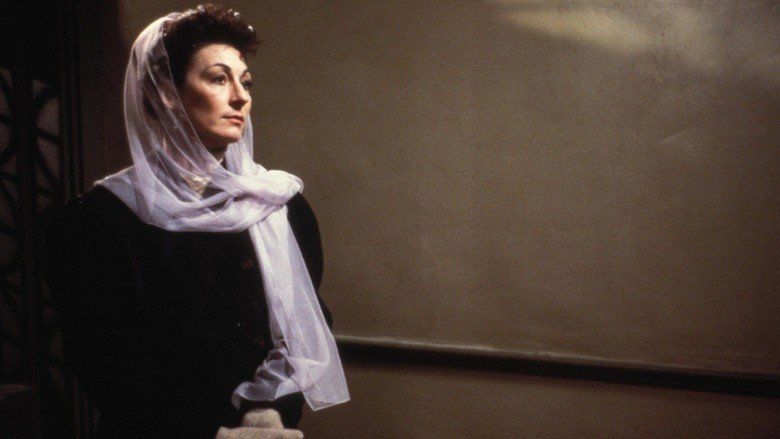 The film takes place in Dublin in 1904 at an Epiphany party held by two sisters and their niece. The story focuses attention on the academic Gabriel Conroy (Donal McCann) and his discovery of his wife Gretta's (Anjelica Huston) memory of a deceased lover.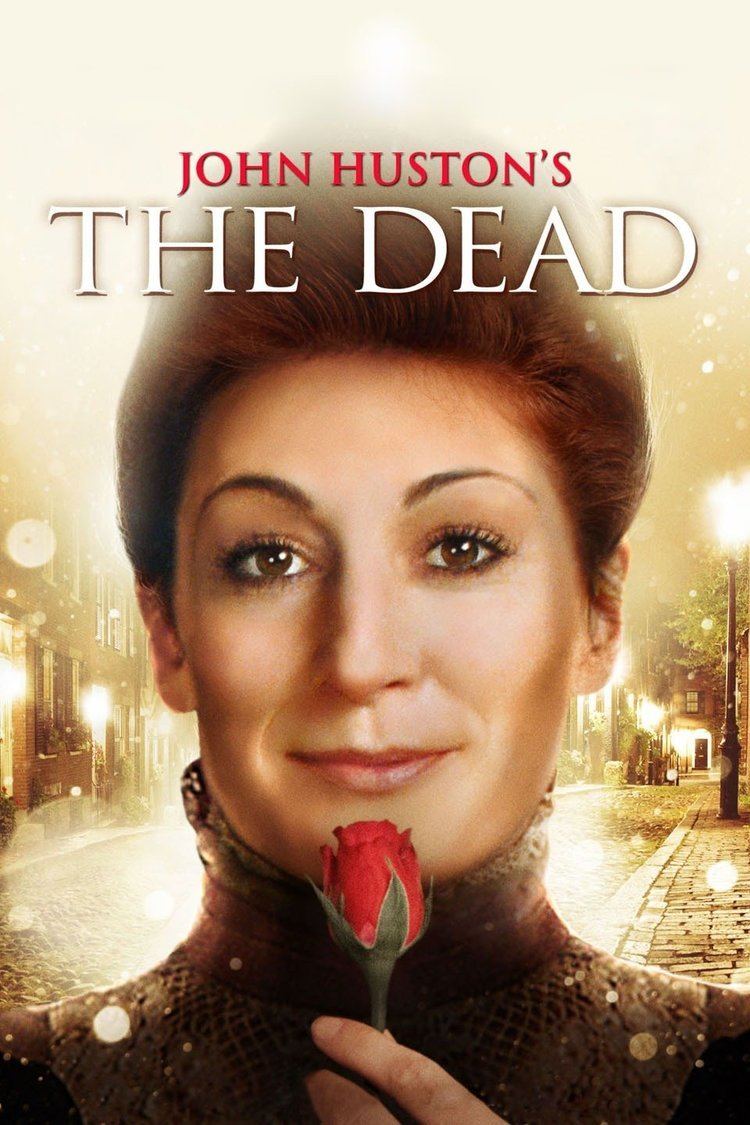 The Dead was nominated for two Academy Awards—for Best Adapted Screenplay and for Costume Design.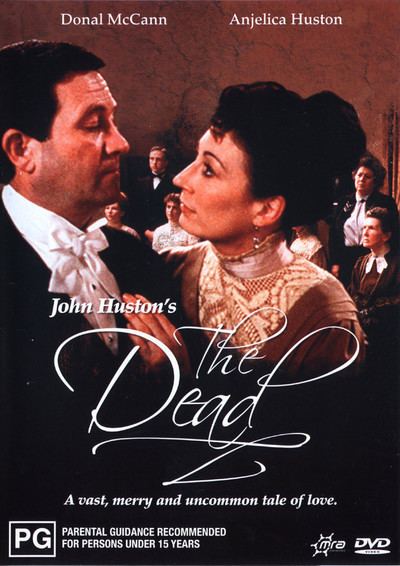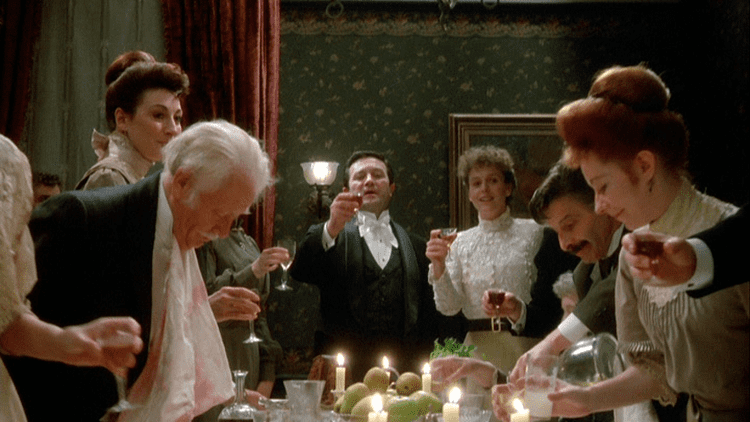 This film adaptation by John Huston's son Tony Huston can be considered a close adaptation of Joyce's short story, with some alterations made to the dialogue to aid the narrative for cinema audiences.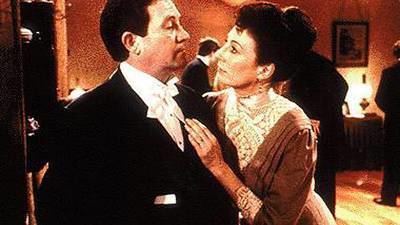 The most significant change to the story was the inclusion of a new character, a Mr. Grace, who recites an eighth-century Middle Irish poem, "Donal Óg". The effect of this is to act as catalyst for the "Distant Music" that provokes the memories Gretta and Gabriel discuss at the end of the film.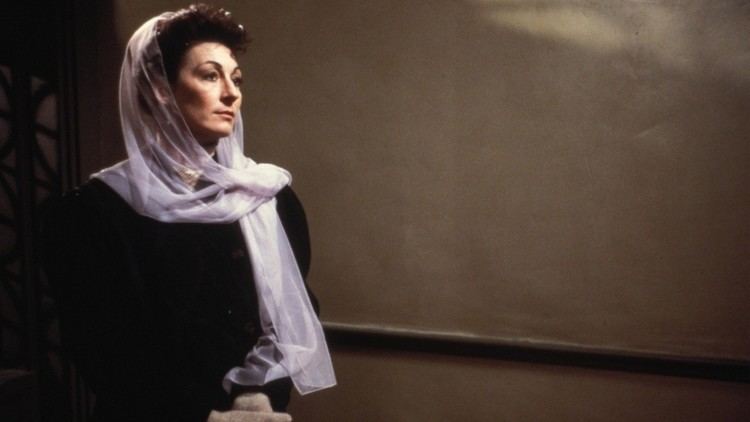 Anjelica Huston - Gretta Conroy
Donal McCann - Gabriel Conroy
Cathleen Delany - Aunt Julia Morkan
Helena Carroll - Aunt Kate Morkan
Rachael Dowling - Lily
Ingrid Craigie - Mary Jane
Marie Kean - Mrs. Malins
Donal Donnelly - Theodore Alfred "Freddy" Malins
Frank Patterson - Bartell D'Arcy
Lyda Anderson - Miss Daly
Kate O'Toole - Miss Furlong
Bairbre Dowling - Miss Higgins
Maria McDermottroe - Molly Ivors
Colm Meaney - Mr. Bergin
Dan O'Herlihy - Mr. Browne
Sean McClory - Mr. Grace
Cormac O'Herlihy - Mr. Kerrigan
Maria Hayden - Miss O'Callaghan
Dara Clarke - Young Lady
Paul Grant - 1st Young Gentleman
Paul Carroll - 2nd Young Gentleman
Patrick Gallagher - 3rd Young Gentleman
Brendan Dillon - Carman
Redmond M. Gleeson - Nightporter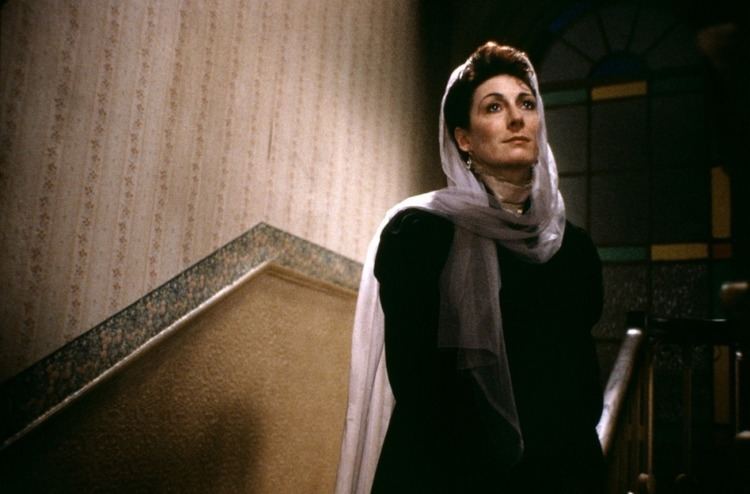 Chris Sievernich and Weiland Schulz-Keil had raised money for Under the Volcano and would do likewise for The Dead. Screen rights to the story were purchased from the Joyce estate for $60,000. Shooting began 19 January 1987.
According to Pauline Kael, "Huston directed the movie, at eighty, from a wheelchair, jumping up to look through the camera, with oxygen tubes trailing from his nose to a portable generator; most of the time, he had to watch the actors on a video monitor outside the set and use a microphone to speak to the crew. Yet he went into dramatic areas that he'd never gone into before - funny, warm family scenes that might be thought completely out of his range. Huston never before blended his actors so intuitively, so musically."
The Dead was initially released on DVD by Lionsgate on November 3, 2009. However, the DVD had nearly ten minutes of the film missing. When word of this was posted on various websites, Lionsgate eventually released a complete version.
Winner
1987 Tokyo International Film Festival - Special Achievement Award, John Huston
1988 National Society of Film Critics Awards (USA) - Best Film
1988 Independent Spirit Award for Best Director - John Huston
1988 Independent Spirit Award for Best Supporting Female - Anjelica Huston
1989 Bodil Awards (Danish Film Critics) for Best Non-European Film
1989 Fotogramas de Plata (Spain) for Best Foreign Film
1989 London Critics Circle Film Awards for Director of the Year - John Huston
Nominated
1988 Academy Award for Costume Design - Rachael Dowling and Dorothy Jeakins
1988 Academy Award for Best Writing, Screenplay Based on Material from Another Medium - Tony Huston
1988 Independent Spirit Award for Best Cinematography - Fred Murphy
1988 Independent Spirit Award for Best Screenplay - Tony Huston