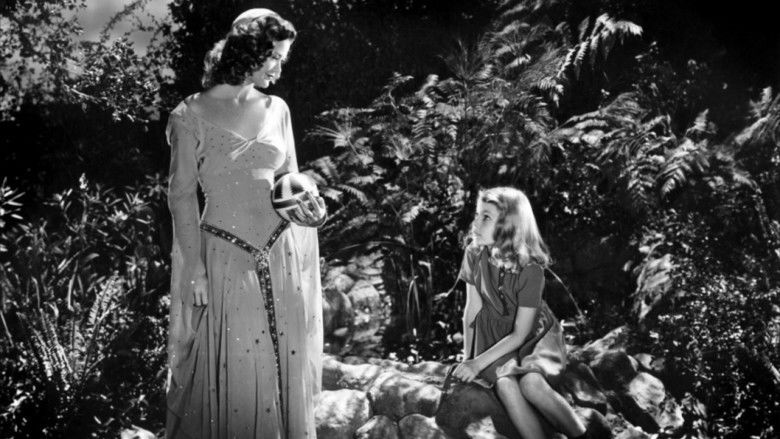 After the death of his wife Irena (Simone Simon), Oliver Reed (Kent Smith) has married former co-worker Alice Moore (Jane Randolph), and they now have a six-year-old introverted daughter, Amy (Ann Carter). Amy has trouble at school because she spends too much time daydreaming, no matter how much Oliver tries to encourage her to make friends and cope with reality. After Amy finds a photo of the deceased Irena, whose name is never mentioned in the house, Irena appears to her and the two strike up a friendship. At the same time, Amy befriends Julia Farren, an aging actress who is alienated from her own daughter Barbara (Elizabeth Russell), whom she suspects to be a "spy" only pretending to be her relative. Oliver, angry at Amy for repeatedly speaking of her new imaginary friend, punishes her. When Irena announces to Amy that she must leave her, Amy runs out of the house. A snow storm comes up, and Amy seeks shelter in the Farrens' house. Barbara, angry and jealous about her mother's preference for Amy over her, intends to strangle the girl. At this moment, Amy sees Irena's features in Barbara and embraces her. Barbara, perplexed by this gesture of affection, spares her life. Oliver arrives at the house and takes Amy home, promising to accept her fantasies.
Simone Simon as Irena Reed, Oliver's dead wife
Kent Smith as Oliver Reed
Jane Randolph as Alice Reed
Ann Carter as Amy Reed
Eve March as Miss Callahan, Amy's teacher
Julia Dean as Mrs. Julia Farren
Elizabeth Russell as Barbara Farren
Erford Gage as Police Captain
Sir Lancelot as Edward, Reed's butler/cook
Joel Davis as Donald Miller (uncredited)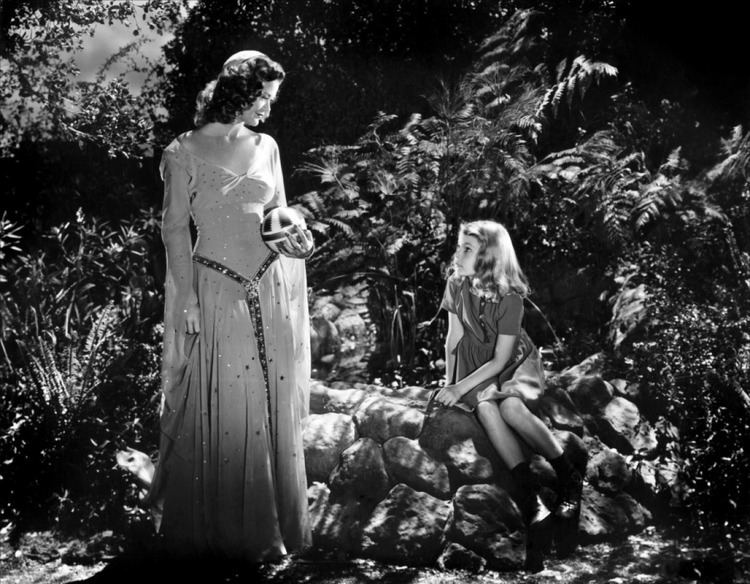 The Curse of the Cat People, which began production at the RKO Gower Street studios in Hollywood on 26 August 1943 and stopped on 4 October of that year, with additional shooting in the week of 21 November, marked two directorial debuts. Gunther von Fritsch had only directed short subjects to that time, so the film marked his feature debut, but when he fell behind schedule, having gotten only halfway through the screenplay in the 18 days of filming that had been allocated, the studio assigned film editor Robert Wise to take over, which earned him his first directorial credit. When it wrapped, the film, which had done some location shooting at Malibu Lake, California, was nine days behind schedule, and had cost so much that its budget was raised from $147,000 to $212,000. As was usual with Lewton's films, the tight budget demanded the re-use of sets, here from Orson Welles' The Magnificent Ambersons (1942), as had already been done with the predecessor Cat People.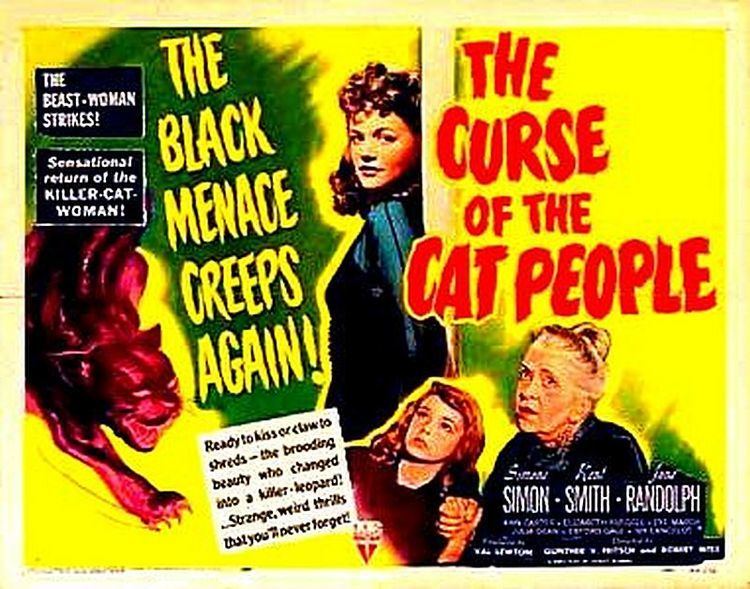 Although sharing some of the same cast and characters and marketed as a sequel to 1942's Cat People, this film has little relationship to the earlier one. RKO studio executives wanted to cash in on the success of the first film, and insisted on keeping the title, despite producer Val Lewton's desire to change it to Amy and Her Friend. Lewton had put a lot of himself into the film, integrating into the story autobiographical details from his childhood, such as the party invitations that are "mailed" by putting them into a hollow tree. Lewton grew up not far from Tarrytown, where the story is set, and was fond of ghost stories such as "The Headless Horseman" (Washington Irving's "The Legend of Sleepy Hollow") which is cited in The Curse of the Cat People.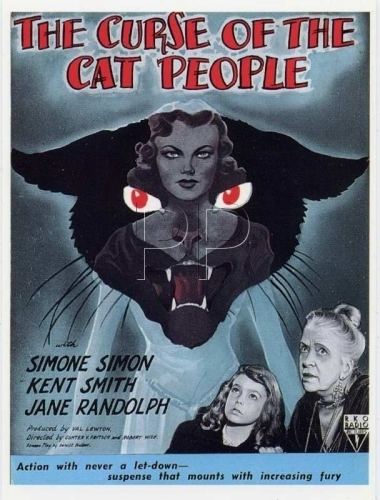 Studio executives were disappointed when Lewton screened his final cut for them, and insisted on some additional scenes, such as the one of the boys chasing a black cat, being filmed and inserted into the picture. At the same time, some details which were crucial to the plot were lost in the re-editing necessary to accommodate the new scenes.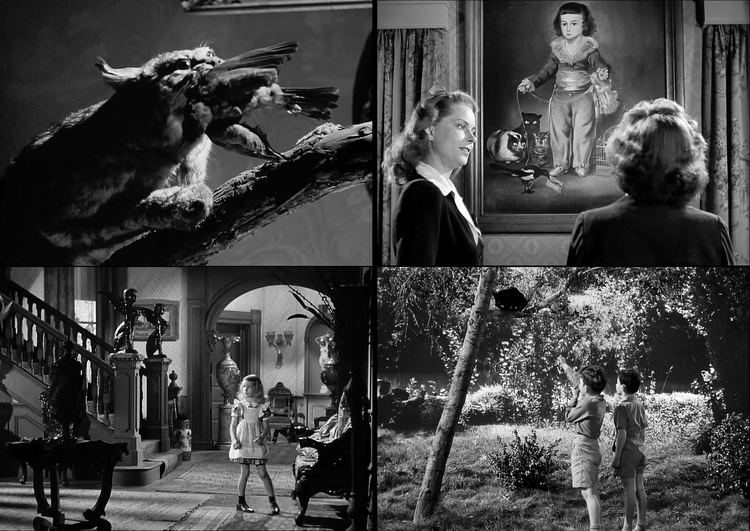 Amy's teacher mentions a book, The Inner World of Childhood, which is an actual book written by American psychologist Frances Wickes and published in 1927. Psychology pioneer Carl Jung admired the book, and in 1931 wrote an introduction to it.
Irena's lullaby, a musical motif in the score of both this film and Cat People, is an adaptation of the French lullaby Do, do, l'enfant do. The carol Irena sings in counterpoint with Shepherds Shake Off Your Drowsy Sleep is the traditional French Christmas carol Il Est Né, Le Divin Enfant.
The painting in the Reed house which is described as Irena's favorite piece of art is the portrait of Manuel Osorio Manrique de Zuñiga by Goya.
Probably because RKO insisted on marketing the movie as if it were a horror film – taglines used to sell it included "The Black Menace Creeps Again!", "Strange, Forbidding, Thrilling", "A tender tale of terror!" and "The Beast Woman Stalks the Night Anew" – it did not do well at the box office, although it did receive some praise from critics at the time. James Agee, for instance, referred to the film's expression of "the poetry and danger of childhood". While Variety rated The Curse of the Cat People as "highly disappointing", The New York Times' Bosley Crowther called it "a rare departure from the ordinary run of horror films [which] emerges as an oddly touching study of the working of a sensitive child's mind".
The film's reputation has grown since its initial release. Film historian William K. Everson found the same sense of beauty at work in The Curse of the Cat People and Jean Cocteau's La Belle et la Bête. Director Joe Dante said that the film's "disturbingly Disneyesque fairy tale qualities have perplexed horror fans for decades", and the film has been utilized in college psychology courses. In 2010, The Moving Arts Film Journal ranked it the 35th greatest film of all time.
The Curse of the Cat People is available as part of the Cat People double feature DVD which itself is part of the Val Lewton Horror Collection DVD box from Warner Home Video.