The Cremator (Czech: Spalovač mrtvol) is a 1969 Czechoslovak horror comedy/drama film directed by Juraj Herz, based on a novel by Ladislav Fuks. The screenplay was written by Herz and Fuks. The film was selected as the Czechoslovakian entry for the Best Foreign Language Film at the 42nd Academy Awards, but was not accepted as a nominee. In 1972, it won the Festival de Cine de Sitges Best Film award, where it also received awards for its star Rudolf Hrušínský and cinematographer Stanislav Milota.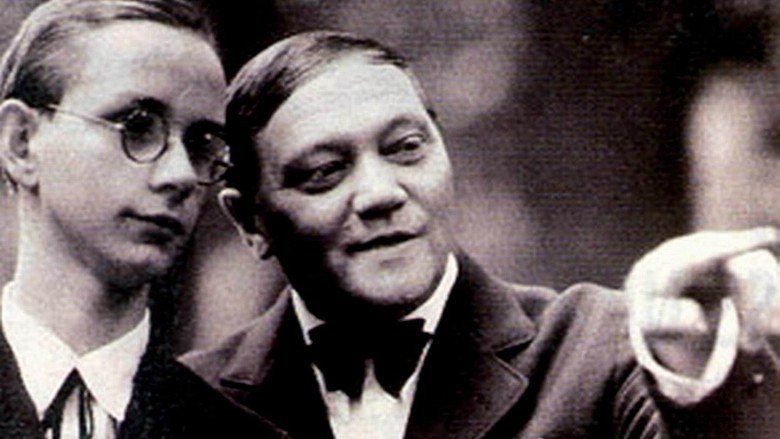 The story is set in 1930s Prague, where the cremator Karel Kopfrkingl lives and works. The story combines features from black comedy and horror (comedy horror). It is often recognized as a follower of German Expressionist film and also as an example of the Czechoslovak New Wave. The film was banned after its premiere in 1969, and remained in the vault until the collapse of the communist system in Czechoslovakia in 1989.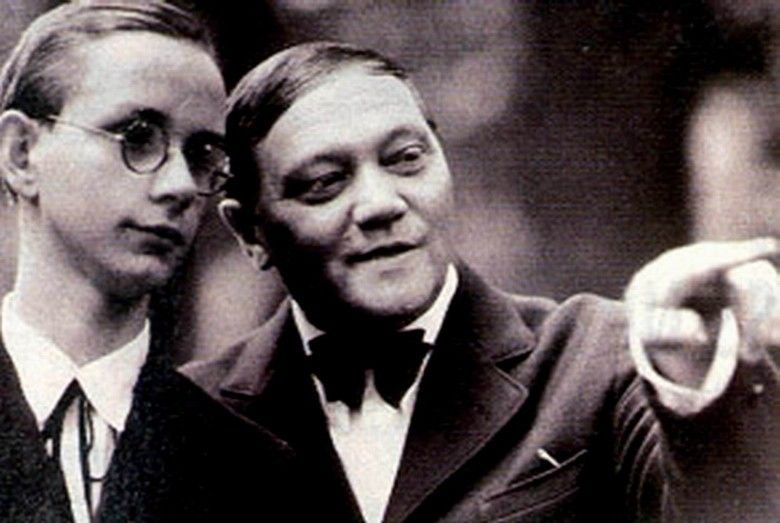 With a 90.2% score on the Czech and Slovak Movie Database as well as praise from movie critics, The Cremator is often considered to be one of the best movies ever made in Czechoslovakia. It has also gathered a prominent cult following.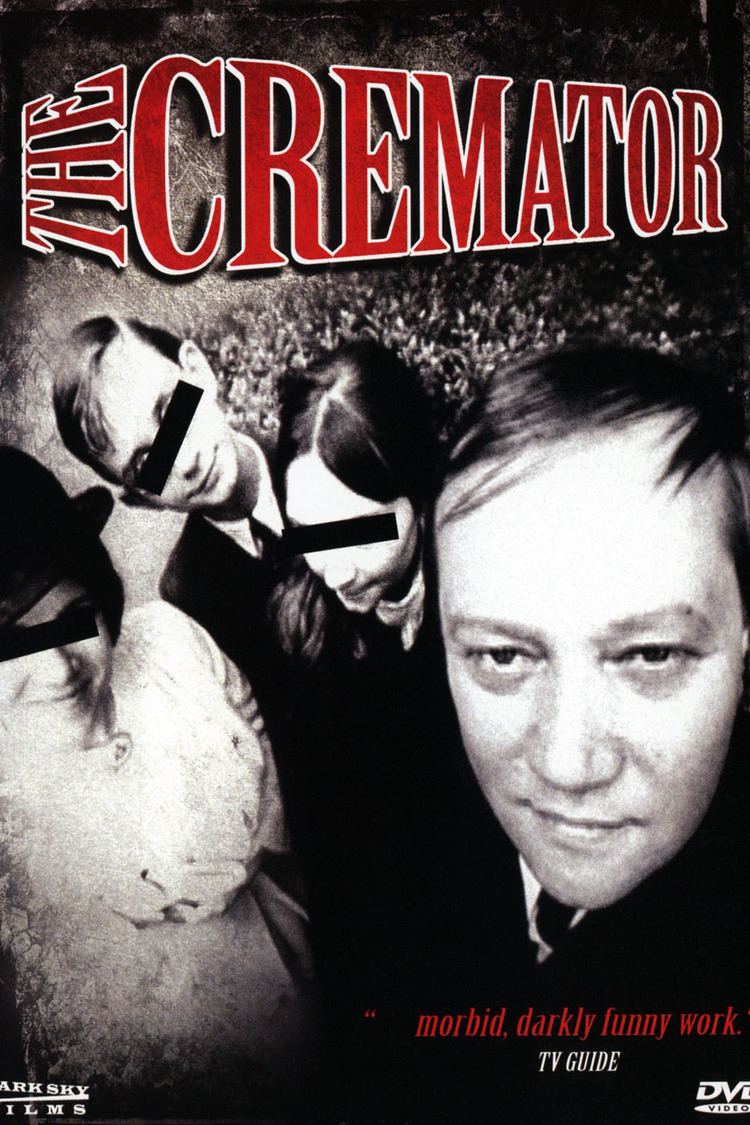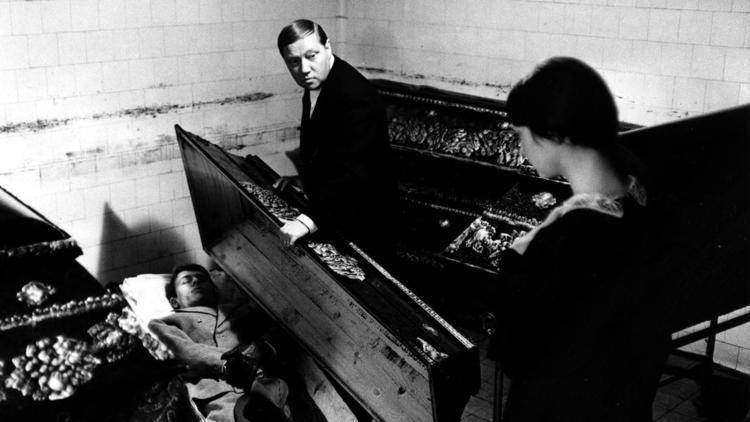 The movie takes place against the backdrop of the political radicalization of Europe during the 1930s, more specifically the demise of the golden era of the First Czechoslovak Republic and the establishment of the Protectorate of Bohemia and Moravia under Nazi Germany. Spiritually, the movie takes place in the aftermath of the death of Thubten Gyatso, the 13th Dalai Lama in 1933.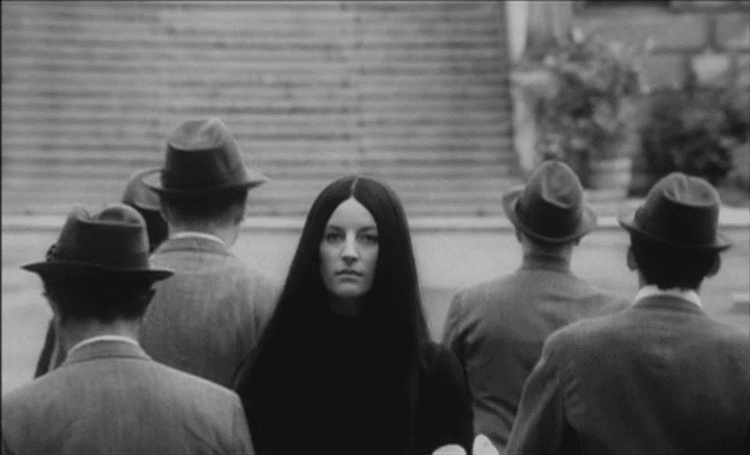 Karl Kopfrkingl works at a crematorium in Prague. Obsessed with his duties, he believes he is not just cremating the dead, but liberating the souls of the departed. With Nazi forces gathering at the Czech border, he descends into a mania that allows him to enact his disturbed beliefs.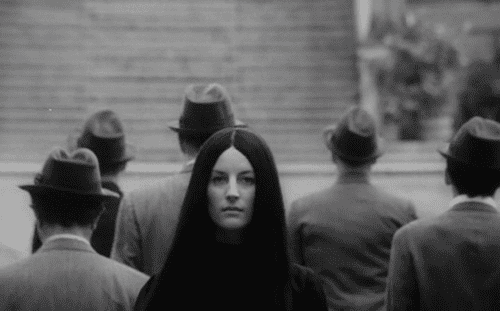 Rudolf Hrušínský as Karel Kopfrkingl
Vlasta Chramostová as Lakmé; Dagmar
Jana Stehnová as Zina
Miloš Vognič as Mili
Zora Božinová as Erna Reinkeová
Ilja Prachař as Walter Reinke
Eduard Kohout as Bettleheim
Míla Myslíková as woman in hat
Vladimír Menšík as husband of woman in hat
Jiří Menzel as Dvořák
Jiří Lír as Strauss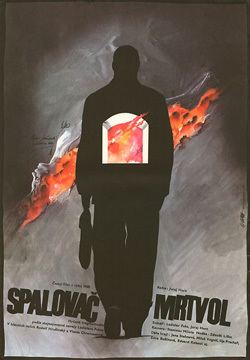 There film has been released on DVD by Second Run, released on April 10, 2006, which includes an introduction by the Quay brothers and a booklet featuring an essay on the film, and by Dark Sky, released on March 31, 2009, which includes no additional features.