The Colditz Story is a 1955 prisoner of war film starring John Mills and Eric Portman and directed by Guy Hamilton.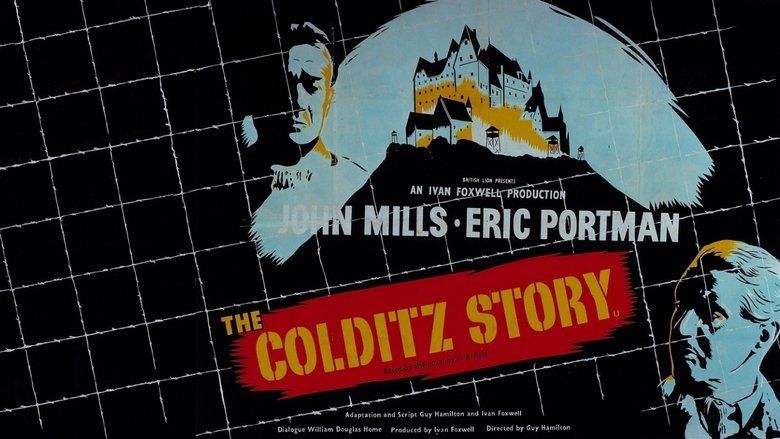 It is based on the book written by Pat Reid, a British army officer who was imprisoned in Oflag IV-C, Colditz Castle, in Germany during the Second World War and who was the Escape Officer for British POWs within the castle.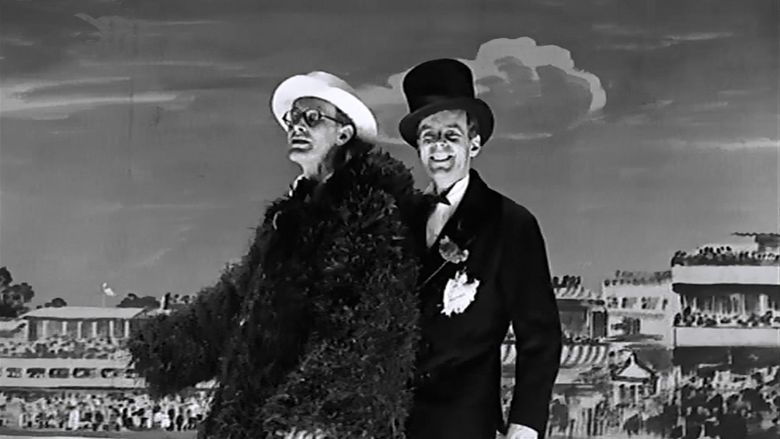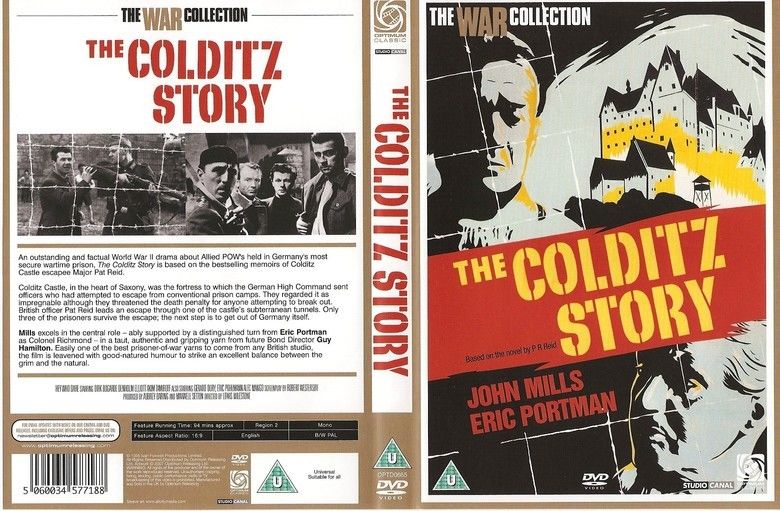 During the Second World War, British, French, Dutch and Polish prisoners of war (POWs) (along with other nationalities), who have made unsuccessful escape attempts are sent to Oflag IV-C when they are recaptured. This Renaissance castle in Saxony in the heart of Germany, acts as a secure holding place for the most troublesome allied captives.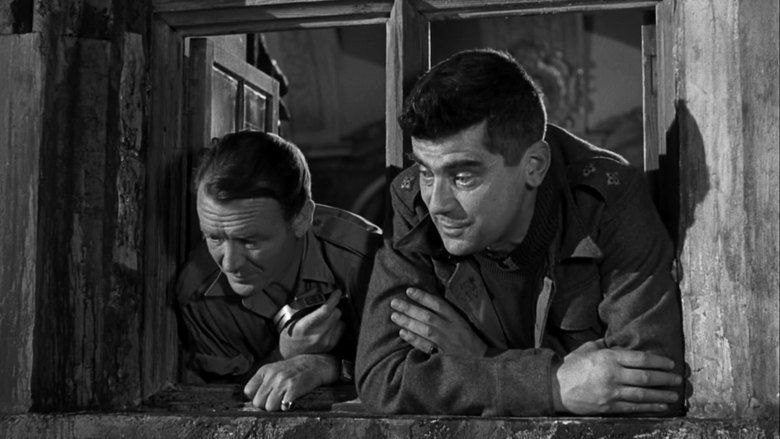 At first, the different nationalities try to initiate their own independent escape plans, but these cause friction and conflict. Eventually, Colonel Richmond (Portman), the Senior British Officer, steps in and suggests co-operation between the different contingents via the appointment of a number of Escape Officers. An agreement is reached and co-ordinated escape plans are set in motion. But soon, these too fail via early detection by the German guards. Eventually, a spy is discovered amongst the Polish captives and, after his removal, escape plans run more smoothly.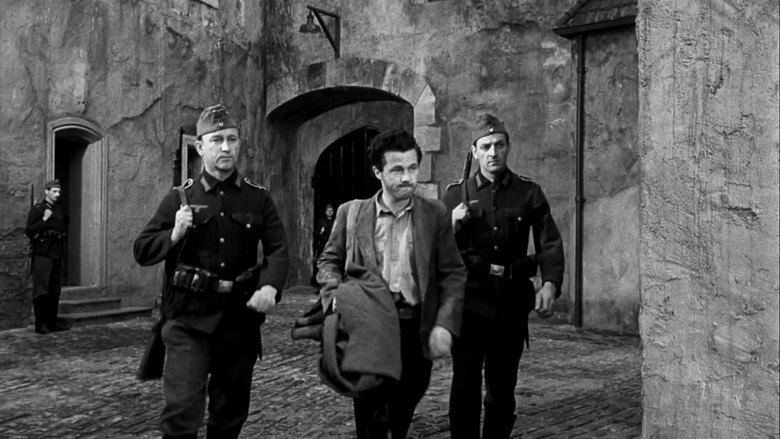 The prisoners of Colditz are high-spirited and eager to needle the Germans. There are many escape attempts made, both planned and opportune. For example, prisoners tunnel underground, leapfrog over fences during physical training, hide in mattress being taken out of the camp. Some of these escapes are successful, some are not.
A British officer Mac McGill (Rhodes) comes up with a well thought out plan to escape disguised as German officers. The planning and preparation go well, but a few days before the escape attempt McGill is confronted by Colonel Richmond. The senior officer is concerned that McGill's extreme height (he is well over 6ft) will compromise his disguise and that of his fellow escapees. McGill is devastated by this blow, though he accepts the Colonel's judgement. On the eve of the escape, he makes a reckless attempt to scale a wire fence during daylight hours and is shot dead by German guards.
His fellow escapee, Patrick Reid (Mills), is at first confused as to why his friend would do such an action just hours before the planned programme. It is left to Colonel Richmond tell him that McGill had given up his place on the main escape plan to protect the disguises of his fellow escapees. The escape goes ahead, the Germans having been distracted by a stage show put on by the inmates. Days later, Colonel Richmond receives a postcard with a cryptic message. He announces to the assembled and cheering prisoners that this means that Reid has successfully crossed into neutral Switzerland.
The film was the fourth most popular film at the British box office in 1955. It made a profit of £100,000 for its producer.
A BBC television series, Colditz, also based on Reid's book and crediting this film followed during 1972–74, and starred David McCallum, Robert Wagner, Jack Hedley and Edward Hardwicke.