Director

Jose Ferrer




Music director

John Addison




Country

United Kingdom






Genre

Action, War, Drama




Duration




Language

English






Release date

16 November 1955 (1955-11-16) (UK)




Writer

Bryan Forbes (screenplay), Richard Maibaum (screenplay), George Kent (story)




Cast

Trevor Howard

(Captain Thompson),

José Ferrer

(Major Stringer),

Anthony Newley

(Marine Clarke),

Victor Maddern

(Sgt. Craig),

Percy Herbert

(Marine Lomas),

David Lodge

(Marine Ruddock)


Screenplay

Bryan Forbes, Richard Maibaum, George Kent




Similar movies

Mission: Impossible – Rogue Nation

,

Fury

,

Captain America: The First Avenger

,

The Hunger Games: Catching Fire

,

Mission: Impossible

,

Pulp Fiction



Maj. Stringer (Jose Ferrer) needs to assemble a crack squad of British Royal Marines for a highly unusual mission. Though Capt. Thompson (Trevor Howard) is extremely skeptical, he dutifully helps his new superior recruit and train the needed men. Their audacious plan involves transporting a small group of soldiers by submarine to the coast of occupied France, where they will kayak along an estuary into a Nazi shipyard and commit sabotage. Chances for success are very small.
Contents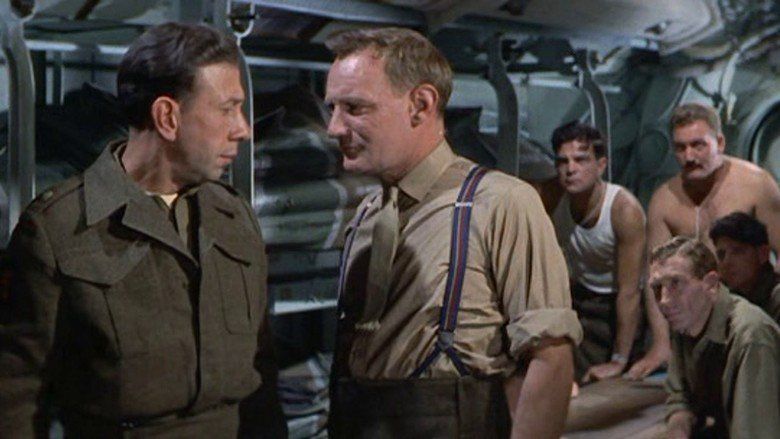 The Cockleshell Heroes is a 1955 British war film with Trevor Howard, Anthony Newley, David Lodge and Jose Ferrer, who also directed. Set during the Second World War, it is a fictionalised account of Operation Frankton, the December 1942 raid by canoe-borne British commandos on shipping in Bordeaux Harbour. It was the first Warwick Film to be filmed in CinemaScope.
During WW2, German ships are "safely" docked upriver at Bordeaux, but the British send a team of kayakers to attack them.
Plot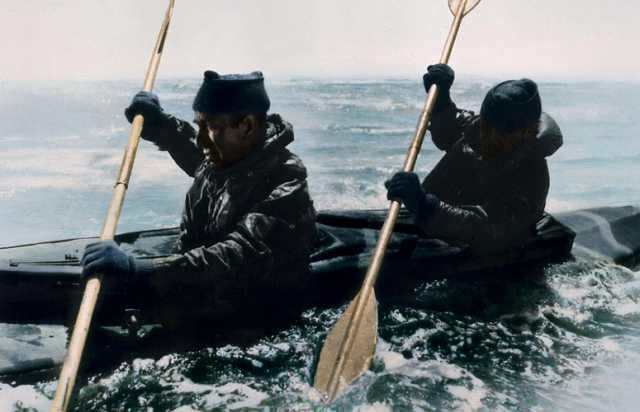 Ferrer plays newly promoted Major Stringer of the Royal Marines, who comes up with a novel idea for a raid. By using collapsible canoes, he believes it is possible for commandos to reach an enemy-held harbour undetected and blow up ships with limpet mines. He is given command of a small group of volunteers.
However, he clashes with his veteran second-in-command, cynical, by-the-book Captain Hugh Thompson (Trevor Howard). The two officers represent the clash of cultures in the Royal Marines in World War II and postwar. Stringer is the enthusiastic promoter of commando operations requiring daring and initiative, but has no experience leading men or operations. Thompson represents the old guard of traditional ships detachments. Sergeant Craig (Victor Maddern) trains the men following Stringers directions, but Thompson strongly disapproves of his commanders lax methods. When a test mission ends disastrously, Stringer admits his mistake and turns to Thompson, who soon whips the marines into shape.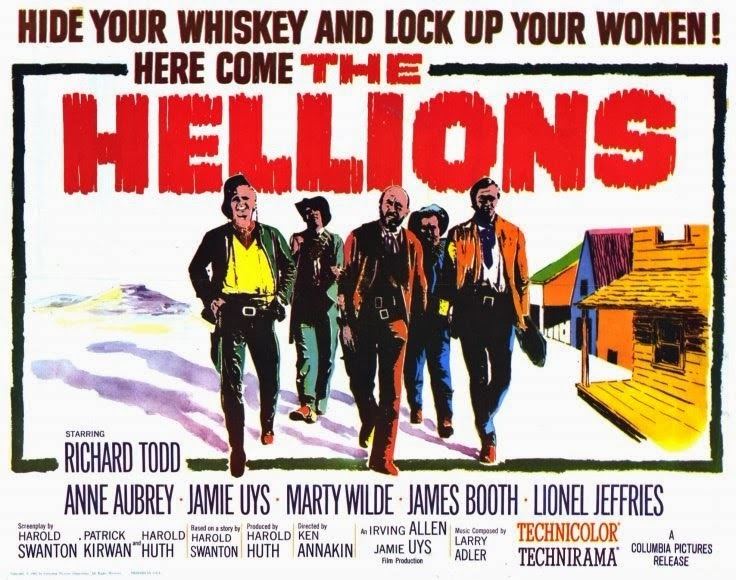 Ruddock (David Lodge), one of the men, goes AWL due to marital problems. Thompson gets to Ruddocks wife first and finds her with her civilian lover, but leaves when they both insult him. He goes to the local pub for a drink and finds the missing Marine. Thompson gives Ruddock enough time to beat up his wifes paramour, then drives him back to camp.
The raid is launched soon afterwards: the canoes and commandos transported to the mouth of the Gironde by submarine. As they arrive off the Gironde estuary a depth charge attack by a passing German patrol boat knocks out Ruddocks partner. Thompson, who was not supposed to go on the raid, volunteers to take his place. The raiders then disembark and begin their attack. They face seventy miles of paddling upriver in their Cockle Mk II canoes. After moving by night and hiding by day, only four men reach the target, where they plant limpet mines on a number of ships.
The raid is successful, but only Stringer and one marine manage to escape. The rest are captured. When Thompson and the other prisoners refuse to divulge what their mission was, they are shot by firing squad, but not before hearing the mines explode.
Similar Movies
Trevor Howard appears in The Cockleshell Heroes and Gift Horse. Submarine X-1 (1969). Sink the Bismarck! (1960). Attack on the Iron Coast (1968). The Cruel Sea (1953).
Reception
The film was one of the ten most popular movies at the British box office in 1956.
References
The Cockleshell Heroes Wikipedia
(Text) CC BY-SA
The Cockleshell Heroes IMDb
The Cockleshell Heroes themoviedb.org