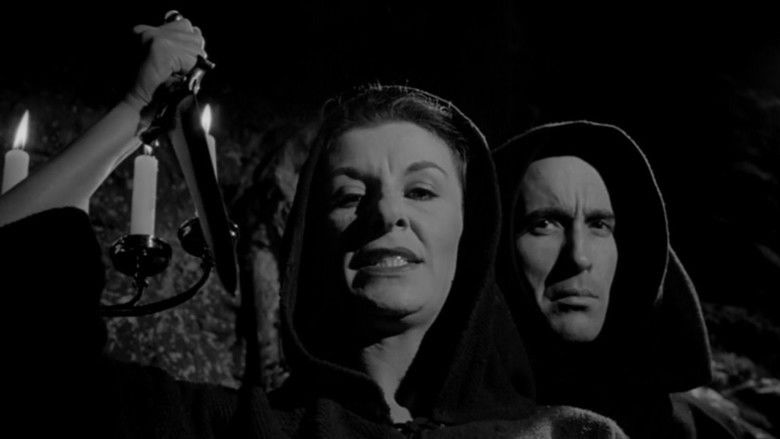 In 1692, in the fictional Massachusetts town of Whitewood, a witch named Elizabeth Selwyn was burned at the stake. However, before her death, she managed to make a deal with the devil: he gave her eternal life in exchange for a promise to eternally create only evil.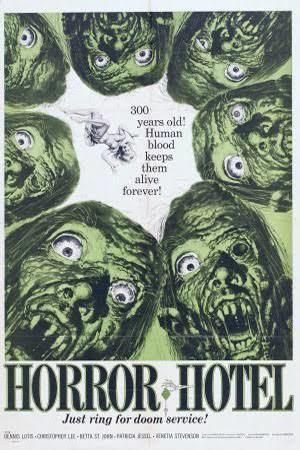 In our days, Professor Alan Driscoll lectures at a university on witchcraft and medieval witches. One of his students, Nan Barlow, is particularly interested in this issue, so the professor advises her to visit Whitewood, where she can find many interesting things on the topic. Nan goes there on vacation. Having settled in a hotel owned by eccentric Mrs. Newlands, Nan begins to study the history of the town. She gets acquainted with the local resident, Patricia, and soon learns that the next day will be, in a centuries-old sequence, a day of the sacrifice. The victim has to be a young girl. Nan goes down to the basement of the hotel, which is actually a satanic shrine, and gets captured by Mrs. Newlands and her assosiates. Newland says that she is actually the immortal Elizabeth Selwyn. To sustain her immortality, virgins must be sacrificed to the witch every year—and this year, the student is the chosen victim.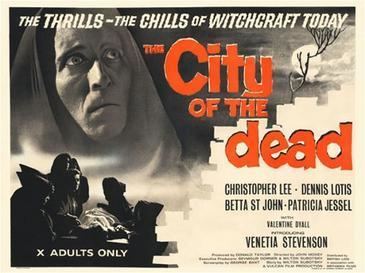 Two weeks later, concerned about Nan's absence, her brother Richard and her fiance Tom are on the lookout for Nan. Having overcome witches' machinations on the way (car crash), friends arrive to Whitewood. Here they find Patricia and get to know her father, a local priest, who tells them about demonic cult in the town. Soon, Patricia is kidnapped, and Richard finds her in the same basement where Nan died. The girl is ready to be sacrificed. To his great surprise, Richard learns that the leader of the satanic sect is Professor Driscoll himself, who sent Nan here. Richard is also captured and is soon to be killed. At the last minute, Tom gets involved and, with the help of the cross, burns the witches, although he himself is killed with a knife in the back. Newland escapes, but she is dying as the time of sacrifice is missed. Later, Richard and Patricia find her burnt body in the hotel.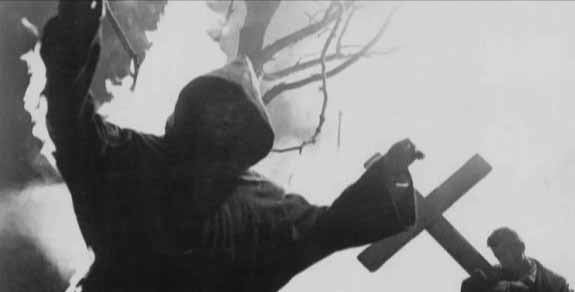 Christopher Lee as Alan Driscoll
Dennis Lotis as Richard Barlow
Patricia Jessel as Elizabeth Selwyn / Mrs. Newless
Tom Naylor as Bill Maitland
Betta St. John as Patricia Russell
Venetia Stevenson as Nan Barlow
Valentine Dyall as Jethrow Keane
Ann Beach as Lottie
Norman Macowan as Reverend Russell
Fred Johnson as The Elder
James Dyrenforth as Garage Attendant
Maxine Holden as Sue
William Abney as Policeman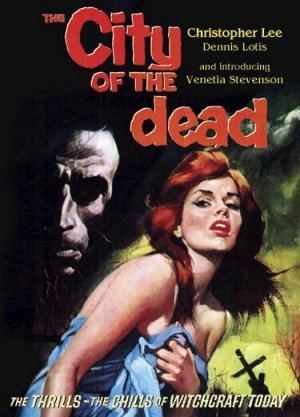 The script was originally written by George Baxt as a pilot for a TV series starring Boris Karloff. The producer Milton Subotsky rewrote it to be longer, including a romantic subplot about the boyfriend who goes looking for Nan after she goes missing. Finance was obtained from TV producer Hannah Weinstein along with money from the Nottingham Forest Football Club.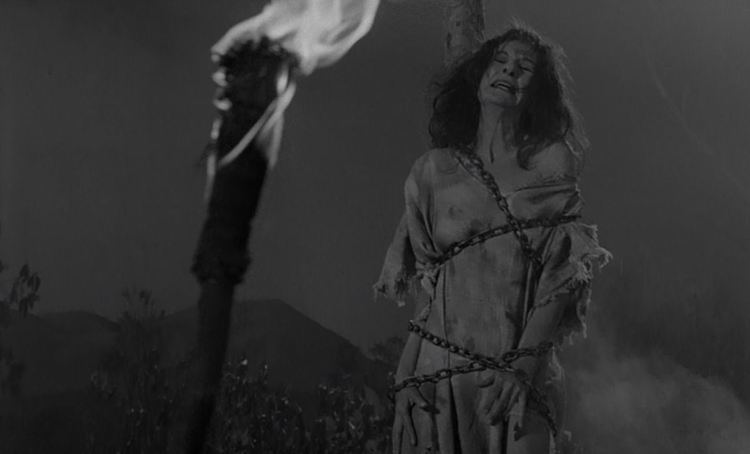 Production began on 12 October 1959 at Shepperton Studios with a budget of £45,000. Milton Subotsky was credited as the film's executive producer. The film was produced by Vulcan Productions, although because it was made by Subotsky and producing partner Max Rosenberg it has been considered the first of their Amicus Productions.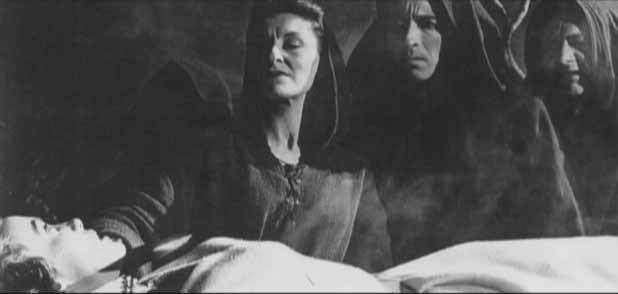 In the American version, a few minutes of dialogue were removed, including these lines near the beginning, which fit in with and clarify the plot of the movie:
"I have made my pact with thee O Lucifer! Hear me, hear me! I will do thy bidding for all eternity. For all eternity shall I practice the ritual of Black Mass. For all eternity shall I sacrifice unto thee. I give thee my soul, take me into thy service."
"O Lucifer, listen to thy servant, grant her this pact for all eternity and I with her, and if we fail thee but once, you may do with our souls what you will."
"Make this city an example of thy vengeance. Curse it, curse it for all eternity! Let me be the instrument of thy curse. Hear me O Lucifer, hear me!"
The City of the Dead was released in September 1960 in the United Kingdom. It was a box office disappointment although it did make a small profit. It was not released in the US until 1963 under the title Horror Hotel.
Heavy metal band Iron Maiden use scenes from this film in the music video for their song "Bring Your Daughter... to the Slaughter". King Diamond also uses clips in his "Sleepless Nights" video as do punk band UFX in the video to "Bitch", while Rob Zombie used Christopher Lee's opening words to similarly preface his track "Dragula" from Hellbilly Deluxe. In addition, the punk band Misfits wrote a song called "Horror Hotel" (the American release title).