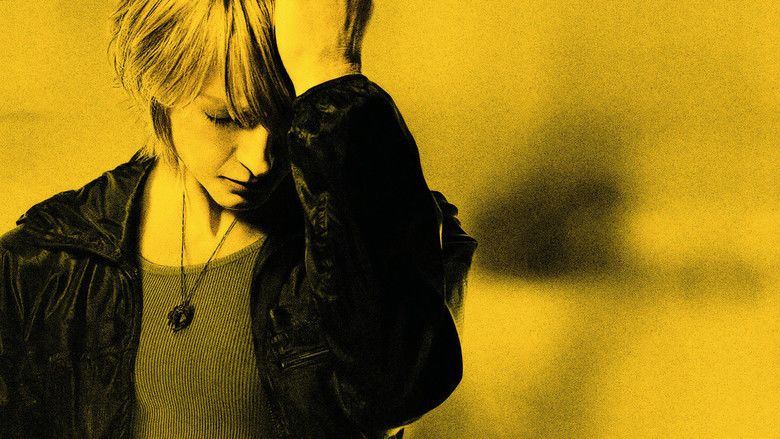 As radio show host Erica Bain (Jodie Foster) and her fiancé David (Naveen Andrews) are walking their dog at night at Stranger's Gate in New York City's Central Park, they are attacked by three violent criminals who film the whole attack on their phones. David dies from his injuries, and Erica, while seriously injured, survives. Angry and traumatized, she attempts to purchase a gun. Terrified and unwilling to wait the month required to obtain a gun legally, she buys a Kahr K9 semi-automatic pistol from a black market gun dealer.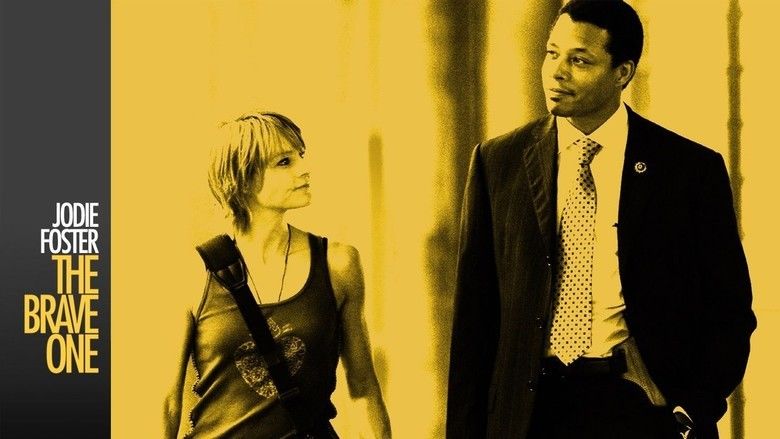 When she stops at a convenience store, a man comes in screaming at the female cashier for not allowing him to see his kids, and shoots her. The killer then hears Erica's cell phone ringer, while attempting to clear out the till, and stalks her in the aisles. Just as the killer is about to find her, Erica is overcome with fear and shoots through the aisles and kills him. On another night, two street thugs harass and threaten passengers in a subway car. The passengers all leave at the next stop except Erica. When the thugs, amazed that she was not threatened enough to leave, take it as a challenge and threaten her with a knife, Erica shoots them both dead. Another night, she attempts to save a prostitute by threatening the brutal pimp with her pistol. When he attempts to run them down with his car in retaliation, she shoots him in the head, causing his car to run over the prostitute. The prostitute is injured, but lives, and is taken to the hospital. All the while, Erica attempts to track down the thugs who killed David.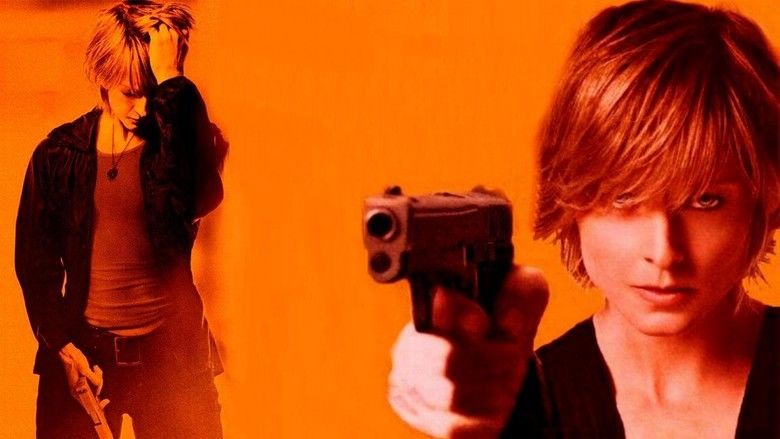 She strikes up a friendship with Detective Sean Mercer (Terrence Howard), who is investigating the vigilante crimes and who is initially unaware of her role in the deaths. Erica, in trying to find out if the detective is close to solving her case, as well as the vigilante killings, pretends to want to interview Mercer. During the interview, the detective asks her how she pulled it back together after her tragedy. She replies that she did not, and she had to become a different person from the one she was before. They talk several times after.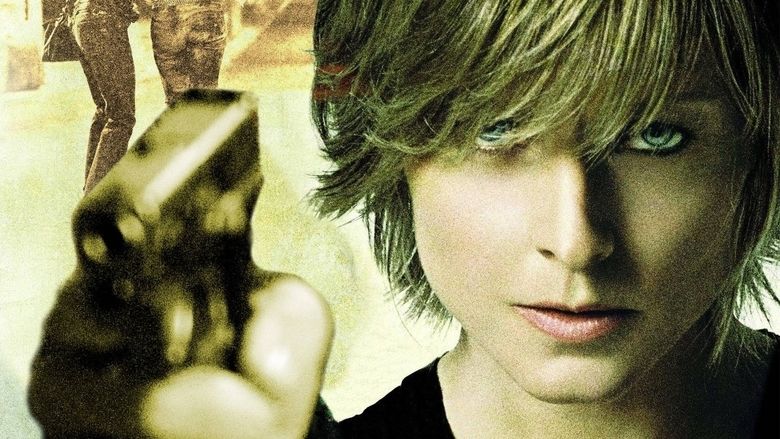 Erica and her boss, Carol, enter an elevator together in their office building. In the elevator, Erika overhears two men talking about the vigilante killer. One man says, "They got another one last night. A pervert this time." Another man asks, "Who're they going after next? Donald Trump?" The first man says, "Uh, that's incitement." The second man replies, "Justified!"
Erica's boss then gets her to take calls on her radio show to solicit the public's opinion on the vigilante killings. The various responses almost get her to confess to the killings, but once at the police station, she is unable to bring herself to do so. Mercer tells Erica about a criminal he has been pursuing for a long time, who has allegedly committed several murders, but Mercer is unable to bring him to justice.
When Erica kills the suspect that Detective Mercer had long been after, Mercer comes to suspect her as the killer. He attempts to set a trap for Erica by taking her along with him to interview the prostitute she had saved before, but the prostitute does not let on that she knows Erica. When Mercer is finally able to interview one of the subway car passengers, he gets a description of the probable vigilante, and learns that the person is a female rather than male as previously suspected. When the police bring in Erica to identify one of the suspects in her attack, she recognizes one of them, but does not identify him. After, Mercer meets Erica for coffee, during which he hints that he suspects her as the probable vigilante.
Informed by the police that they found her engagement ring at a pawn shop, she manages to hunt down a name, address and phone number at the pawn shop. With the phone number, she is able to track down one of the attacker's ex-girlfriends, who witnessed the whole attack via a video recording on a cellphone, but is too frightened to rat on them, fearing a similar reprisal. However, she forwards the video recording of Erica's attack to Erica's phone. Erica almost breaks down on seeing the video, then forwards it to detective Mercer. Erica, now armed with positive visual identification of all three attackers, is able to track them down.
At the climax of the film, Erica finds and confronts the thugs responsible for David's murder. She kills two, finding and releasing her dog in the process (which they had stolen and kept after the attack) and struggles with the third. Mercer arrives on the scene just as the third attacker had taken the upper hand and disarmed Erica, holding her in a chokehold, and attempts to arrest him. Erica then retrieves her weapon and attempts to execute the thug. Mercer persuades Erica to lower the gun, but after looking into her begging eyes, hands her his own for her to use a legal weapon to kill the last thug. The thug begs to be arrested, instead, insisting that it is Mercer's job to do so, but then Erica kills the thug, and Mercer insists that Erica should wound him (Mercer) to help frame a story which blames the thugs as the vigilante killers. Mercer places Erica's gun in the last thug's dead hand and Erica leaves the scene, eventually being rejoined by her dog in Central Park.
Jodie Foster as Erica Bain
Terrence Howard as Detective Sean Mercer
Naveen Andrews as David Kirmani
Nicky Katt as Detective Vitale
Zoë Kravitz as Chloe
Mary Steenburgen as Carol
Luis Da Silva as Lee
Jane Adams as Nicole
John Magaro as Ethan
Dana Eskelson as police sketch artist
The film received mixed reviews from critics. Rotten Tomatoes gives it a score of 43% based on 183 reviews. On Metacritic, the film had an average score of 56%, based on 33 reviews. Yahoo! movie ratings give it a "B-" from critics (14 reviews).
Roger Ebert of the Chicago Sun-Times gave the film 3 1⁄2 stars (out of 4); saying Foster and Howard "are perfectly modulated in the kinds of scenes difficult for actors to play, where they both know more than they're saying, and they both know it."
In its opening weekend in the United States and Canada, the film was #1 at the box office, grossing $13,471,488 in 2,755 theaters. As of December 29, 2007, the film has grossed $69,787,663 worldwide—$36,793,804 in the United States and Canada and $32,993,859 in other territories.
The film received one Golden Globe nomination when the nominees for the 65th Golden Globe Awards were announced by the Hollywood Foreign Press Association. Foster was nominated for Best Performance by an Actress in a Motion Picture - Drama.