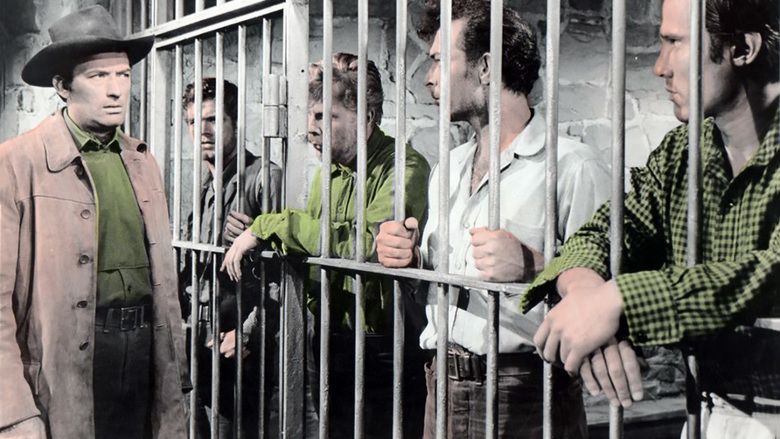 Jim Douglas (Gregory Peck) is a rancher pursuing four outlaws after the murder of his wife six months before. He rides into Rio Arriba, where four men, Alfonso Parral (Lee Van Cleef), Bill Zachary (Stephen Boyd), Ed Taylor (Albert Salmi) and Lujan (Henry Silva), are in jail awaiting execution. Sheriff Eloy Sanchez (Herbert Rudley) allows Douglas to see the men.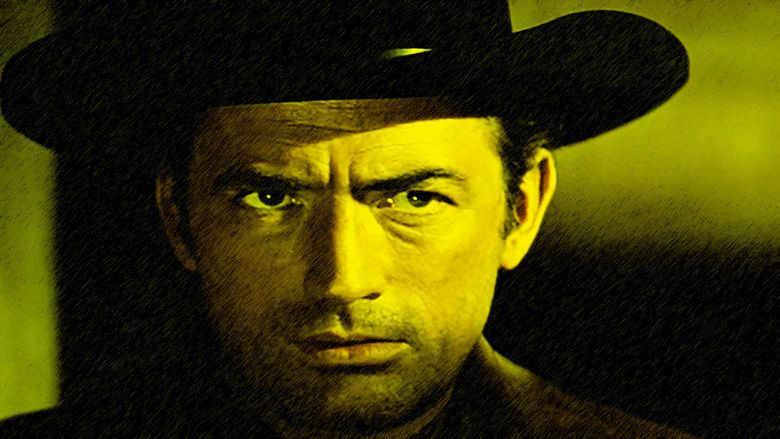 In town, Douglas meets Josefa Velarde (Joan Collins) whom he met five years previously in New Orleans. She has been looking after her late father's ranch. Douglas reveals he has a daughter (Maria Garcia Fletcher). Other townspeople include Gus Steimmetz, his daughter Emma (Kathleen Gallant) and her fiance (Barry Coe).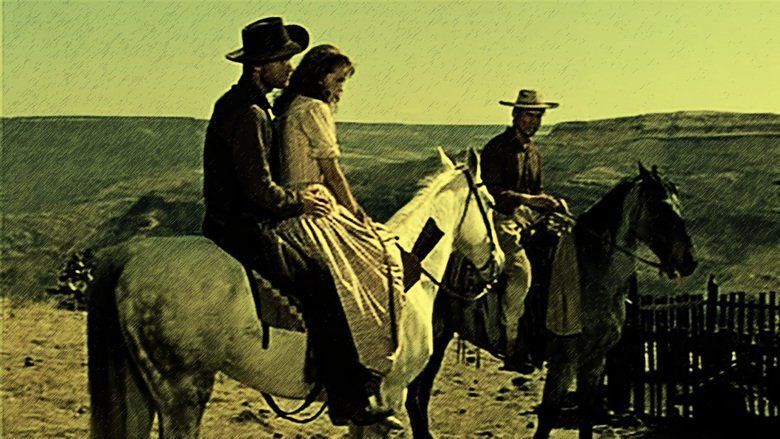 The executioner, Simms, arrives, and aside from a brief drink with Douglas, seems to show little interest in socializing or advance planning for his task. Simms holds off until the town is at church, then, while pretending to evaluate the men he is to hang, stabs the sheriff in the back. The sheriff shoots and kills Simms, but the inmates leave the sheriff unconscious, escape and take Emma as a hostage. The wounded sheriff comes into the church with the news that the prisoners have escaped. A posse rides out immediately, but Douglas waits until morning. The posse is held up at a pass when one of the four fugitives stays behind to cover the pass.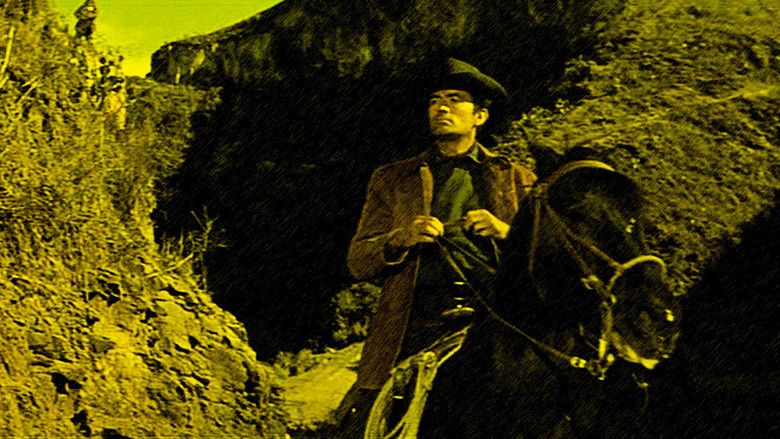 Douglas catches up and corners Parral, who pleads for his life. Douglas kills him, then ropes another outlaw, Taylor, by the feet and hangs him upside-down from a tree. The two remaining fugitives reach the house of John Butler (Gene Evans), a prospector and Douglas's neighbor. Zachary kills Butler, after which Lujan steals a sack of coins Butler had. They see riders approaching and flee, leaving Emma behind. It turn out to be Josefa and Douglas, coming from different directions. The posse also arrives and finds Emma, raped by Zachary, in the house.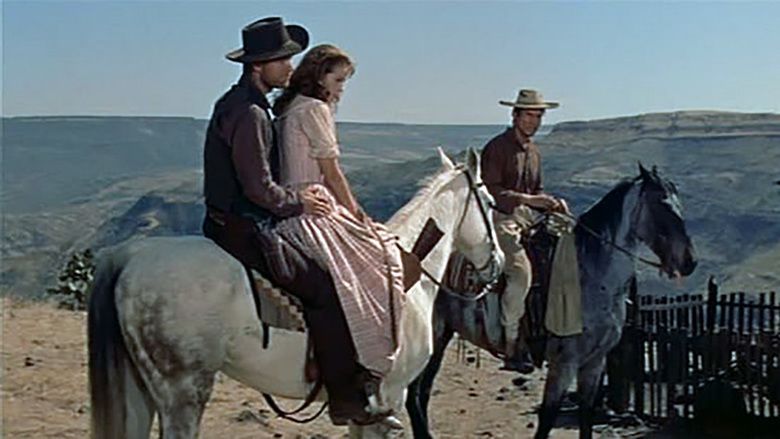 Douglas goes back to his ranch to get fresh mounts, but finds that the fugitives have taken his last horses. He leaves Josefa with his daughter. At the Mexican border, Douglas enters a bar, finds Zachary and kills him in a gunfight. He then goes on to the home of the fourth man, Lujan. When shown a photo of his Douglas's murdered wife, Lujan insists he has never seen the woman before. He recalls that he and his companions rode past the ranch. Douglas points to Lujan's sack and states that the men who killed his wife stole it, which contained the family's life savings. Lujan explains that he took the bag from Butler's dead hand, whereupon Douglas realizes that it was Butler who killed his wife.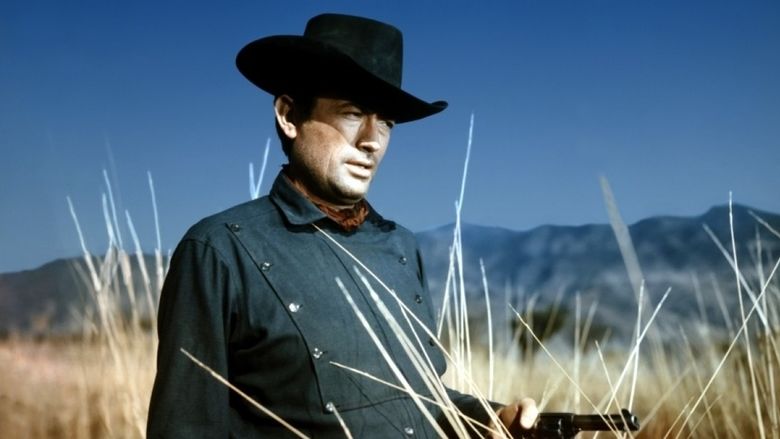 Knowing now the four men he pursued had nothing to do with his wife's death, Douglas realizes that he is no better than they were, having killed in cold blood. He returns to town and goes to the church to beg forgiveness. The priest (Andrew Duggan) says that Douglas did what he felt was right and should take refuge in the fact that they were outlaws anyway. Josefa arrives with Douglas's daughter, and they exit the church together.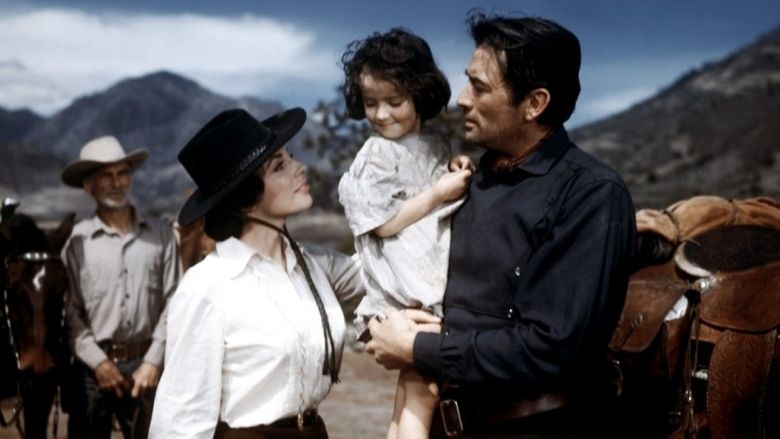 Gregory Peck as Jim Douglas
Joan Collins as Josefa Velarde
Stephen Boyd as Bill Zachary
Albert Salmi as Ed Taylor
Henry Silva as Lujan
Kathleen Gallant as Emma Steimmetz
Barry Coe as Tom
George Voskovec as Gus Steinmetz
Herbert Rudley as Sheriff Eloy Sanchez
Lee Van Cleef as Alfonso Parral
Andrew Duggan as Padre
Ken Scott as Primo, Deputy Sheriff
Gene Evans as Butler
Joe DeRita as Simms
Jason Wingreen as Nichols
Ada Carrasco as Mrs. Parral
The film is notable for including a rare serious role for Joe DeRita who, around the time the film was released, became "Curly-Joe" of the Three Stooges.
When the film was released The New York Times film critic, A. H. Weiler, gave it a positive review, writing, "Despite these flaws, which are fundamentally minor deficiencies, The Bravados emerges as a credit to its makers. Director Henry King, who headed the troupe that journeyed down to the photogenic areas of Mexico's Michoacán and Jalisco provinces, has seen to it that his cast and story move at an unflagging pace...The canyons, towering mountains, forests and waterfalls of the natural locales used, make picturesque material for the color cameras. But the producers have given their essentially grim 'chase' equally colorful and arresting treatment."
More recently, film critic Dennis Schwartz gave the film a mixed review, writing, "A brooding revenge Western that once again teams up Gregory Peck with director Henry King...It's a no-nonsense downbeat Western with Peck in his usual fine form, but the film failed to maintain a tension as it became clear from early on these men were not the ones who killed his wife. The tacked-on religious message seemed unnecessary, as it left an uneasy grimness hanging over a film that had such fine production values and potential to be a great one."
Wins
National Board of Review NBR Award, Best Supporting Actor, Albert Salmi; 1958.