El Baron del Terror (lit. The Baron of Terror; American release title: The Brainiac) is a 1962 black-and-white Mexican horror film, directed by Chano Urueta, written by Federico Curiel, Adolfo López Portillo and Antonio Orellana, and starring its producer, Abel Salazar.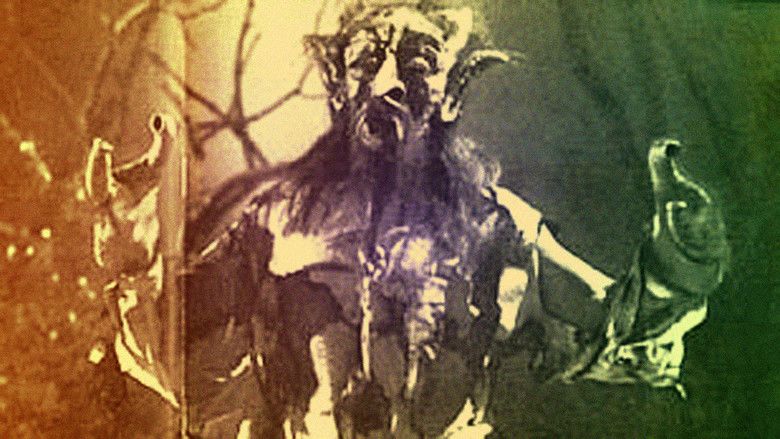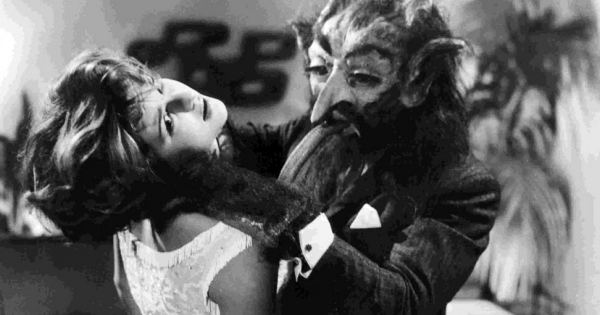 In Mexico City in 1661, Baron Vitelius of Estara is condemned by the Inquisition and sentenced to be burned at the stake. As this sentence is carried out, the Baron promises that he will return with the next passage of a comet (visible over the scene of the execution), and slay the descendants of his accusers.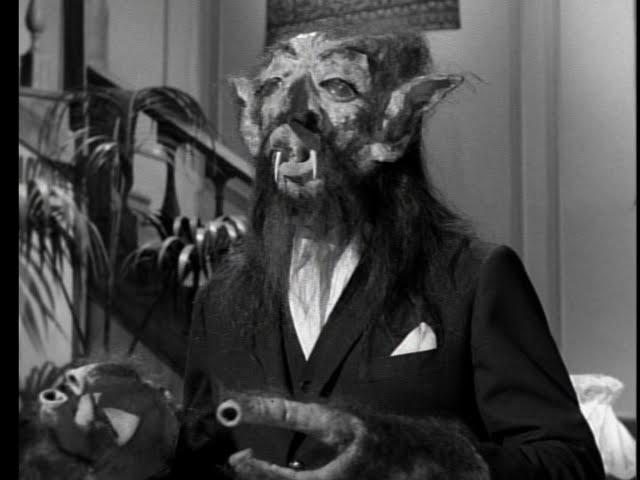 Thus in Mexico City in 1961, the promised comet returns, carrying with it Baron Vitelius, who takes advantage of his considerable abilities as a sorcerer to carry out his threat: he is able to change at will into the hairy monster of the title in order to suck out the brains of his victims with a long forked tongue; furthermore, he has strong hypnotic capabilities and is able to render his enemies motionless or force them to act against their wills.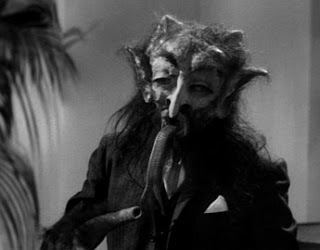 Abel Salazar as Baron Bitelious
Ruben Rojo as Rolando Miranda/Marcos Miranda
Ariadne Welter as Victoria Contreras
Luis Aragon as Prof. Milan
David Silva as The Detective-Inspector
German Robles as Indelacio Pantoya/Sebastian de Pantoja
Mauricio Garces
Federico Curiel
Victor Velazquez
Rosa Maria Gallardo
Ofelia Guilmain
Susana Cora
Roxana Bellini
Magda Urviza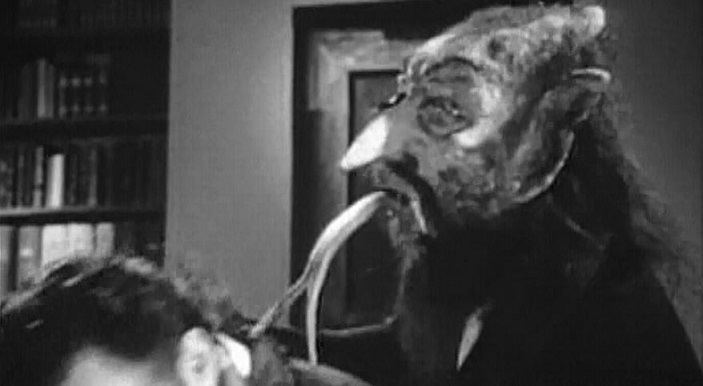 Javier Torres Torija as Art Director
Juan Munoz Ravelo as Special Effects Artist
Jose Ortiz Ramos as Director of Photography
Jesus Gonzalez Gancy as Sound Credit
Alfredo Rosas Priego as Film Editor
Gustavo Cesar Carrion as Music Credit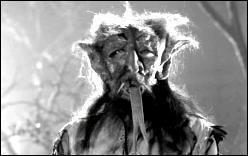 1964 American-Language Version Crew:
Paul Nagle as Dubbing Director
In 1963, the film was distributed in the United States by Clasa-Mohme Inc. in its original, Spanish-language-only form, for exhibition in Spanish-speaking American communities' cinemas.
In 1964, Florida-based entrepreneur K. Gordon Murray acquired rights to dub the film into American English and distribute it in the United States via his Trans-International Films Inc. firm. This version played largely in smaller, Southern towns and at drive-ins, but got wider American exposure on television in the early 1980s, via the USA Cable Network to which Murray syndicated his library of dubbed Mexican horror, sci-fi and fantasy films as a package deal.
The film is one of several films dubbed into English and imported to the United States by K. Gordon Murray. In 2012 The Brainiac was released by Rifftrax with their characteristic humorous narrative dialog embedded in the audio track.
The film has developed a cult following since its cable-network TV appearance and is now considered a cult classic by younger generations.