A pusher (Stan Shaw), an athlete (Andrew Stevens), a writer (James Canning) and other Marine recruits go from boot camp to Vietnam.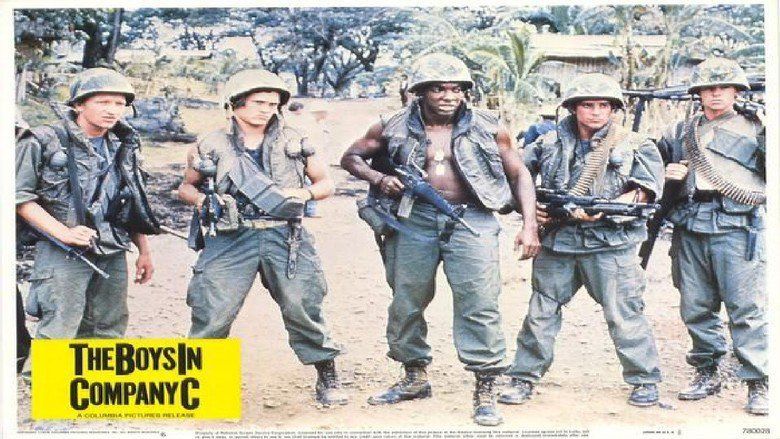 The Boys in Company C, directed by Sidney J. Furie, starring Stan Shaw, Andrew Stevens (in his Golden Globe-nominated performance), Craig Wasson, Santos Morales and Michael Lembeck, is a 1978 film about United States Marines in the Vietnam War.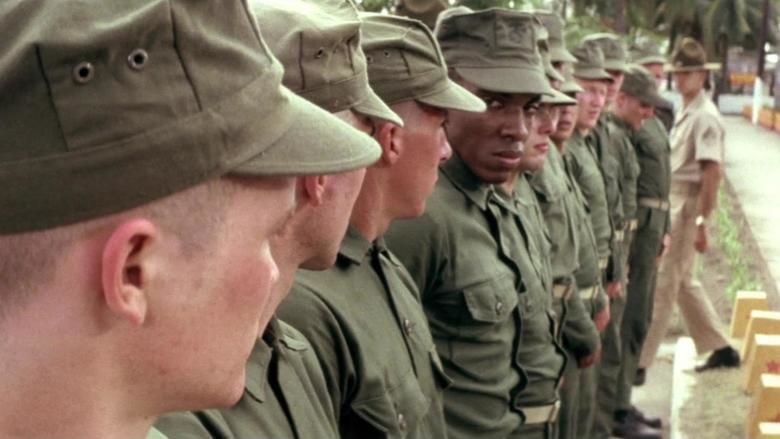 It was among the first Vietnam War films to appear after the Vietnam Era, and was also the first role for R. Lee Ermey of Full Metal Jacket fame (per Andrew Stevens on the DVD commentary, Ermey was discovered by the director, Furie).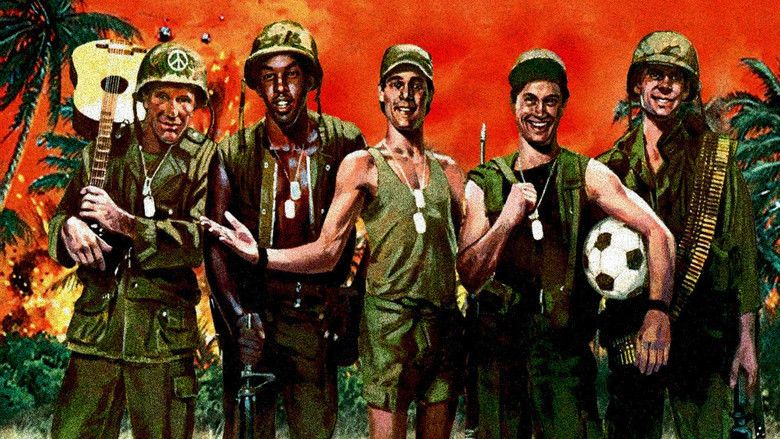 The film was a co-production of Golden Harvest and Columbia Pictures, the latter originally handling theatrical distribution. It was filmed in the Philippines.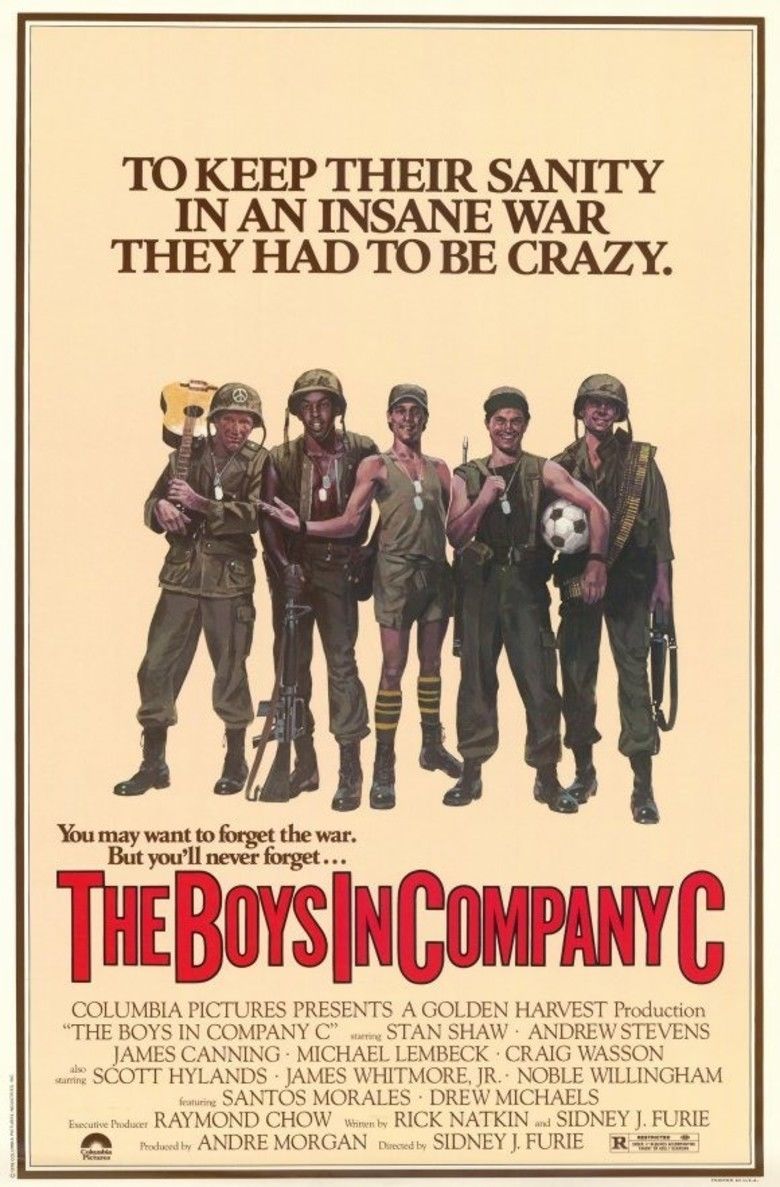 The Boys in Company C is the first in Furies Vietnam War trilogy, followed by 2001s Under Heavy Fire and 2006s The Veteran.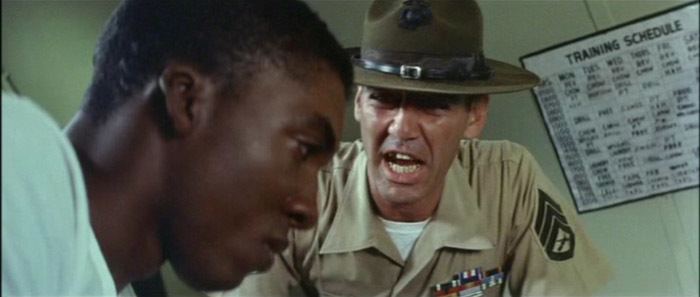 Disheartened by futile combat, appalled by the corruption of their South Vietnamese ally, and constantly endangered by the incompetence of their own company commander, the young men find a possible way out of the war. They are told that if they purposely lose a soccer game against a South Vietnamese team, they can spend the rest of their tour playing exhibition games behind the lines.
This war drama, which prefigures the similarly bifurcated Full Metal Jacket, follows the lives of five young Marine inductees from their training in boot camp in 1967 through a tour in Vietnam in 1968.
Stan Shaw as Tyrone Washington
Andrew Stevens as Billy Ray Pike
James Canning as Alvin Foster
Michael Lembeck as Vinnie Fazio
Craig Wasson as Dave Brisbee
Scott Hylands as Captain Collins
James Whitmore, Jr. as Lieutenant Archer
R. Lee Ermey as Staff Sergeant Loyce
Noble Willingham as Sergeant Major Curry
Wasson plays guitar and sings the song which is used during the film and over the end credits.
Nomination Golden Globe: Best Motion Picture Acting Debut – Male, Andrew Stevens (1979)
This film has been issued numerous times on video through the decades since its release, first in-house via Columbia Pictures, and later through other companies as certain ancillary rights changed hands (it ended up becoming part of the library of ITC Entertainment). Today, the major rights are with independent film company Fortune Star Media, who also now holds the films copyright, with distribution by Hens Tooth under license.