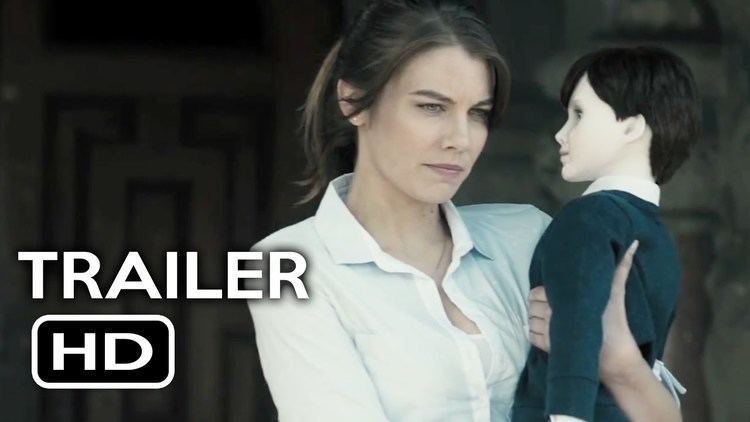 Greta Evans, a young woman from Montana, is hired as a nanny by the Heelshire family. Upon arriving at the Heelshire residence in the United Kingdom, Greta meets Malcolm, the grocery man, and Mr. and Mrs. Heelshire. The elderly couple show Greta a porcelain doll who they call Brahms and treat like their son. Over the next day, the couple coach Greta on taking care of Brahms and the house, leave her a list of rules to follow, then leave for a holiday.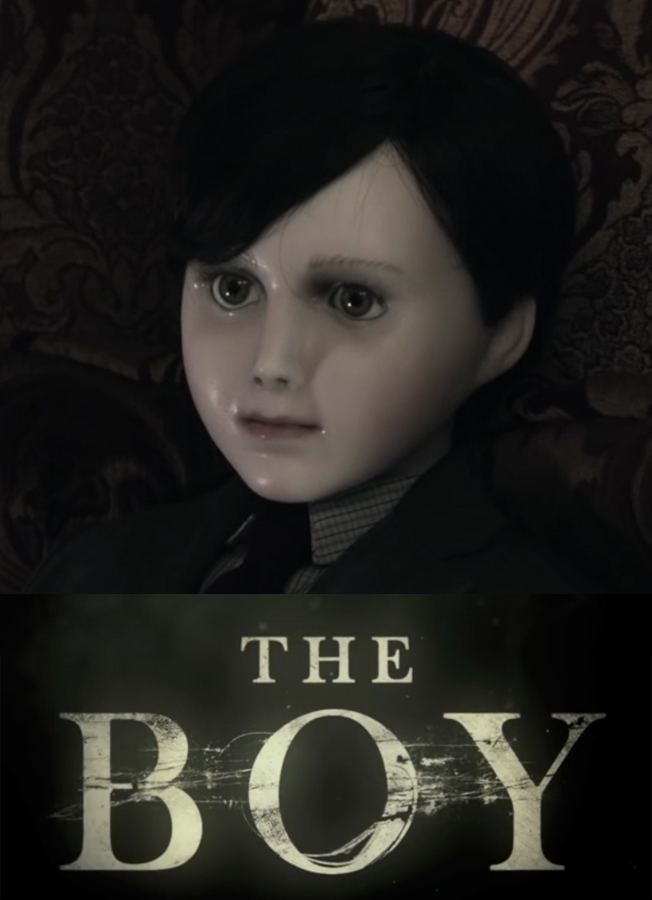 Initially, Greta follows a relatively normal routine, ignoring the rules. She regularly calls her sister Sandy, who tells her that her abusive ex-husband Cole has been trying to find out where she is.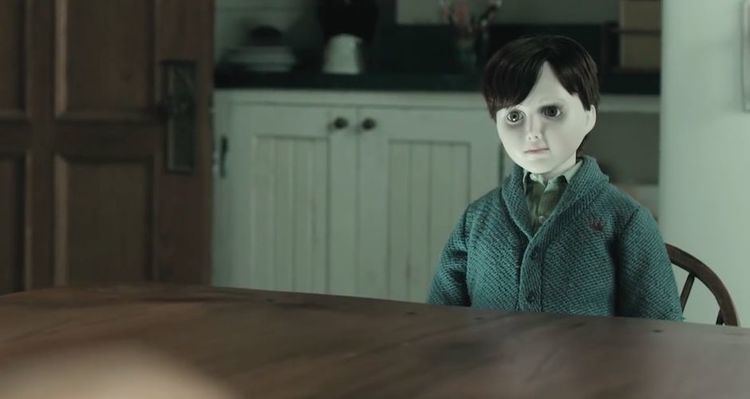 Malcolm stops by to deliver groceries, and Greta finds out that the real Brahms was killed in a fire 20 years ago, on his 8th birthday. Greta accepts Malcolm's offer to show her the town (again, ignoring the rules), and prepares for the date. However, she is lured to the attic by strange noises and locked up.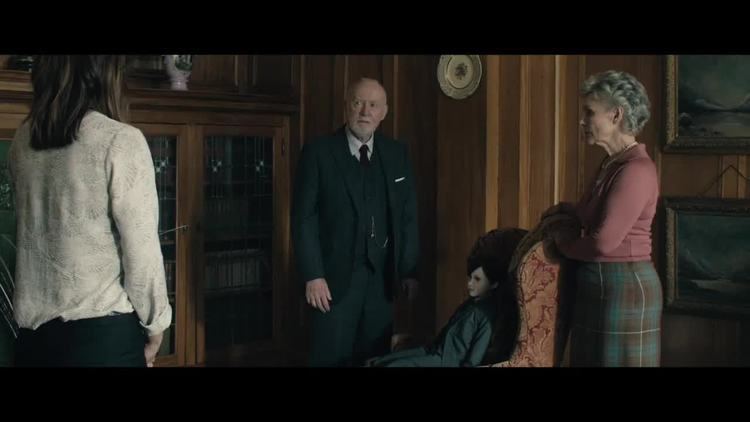 She is mysteriously let out the next morning, and she later explains to Malcolm what happened, and the two briefly discuss the real Brahms. Strange things begin to happen—a child's sobs are heard in the hallways, phone calls are cut off, and the doll seems to move on its own, vanishing and reappearing elsewhere in the house. After receiving a phone call in which a child's voice urges her to follow the rules, Greta locks herself in her room. She later finds a plate with a peanut butter and jelly sandwich (which she usually makes for herself) outside her door. Elsewhere, the Heelshires write a goodbye letter to Brahms, then commit suicide by drowning.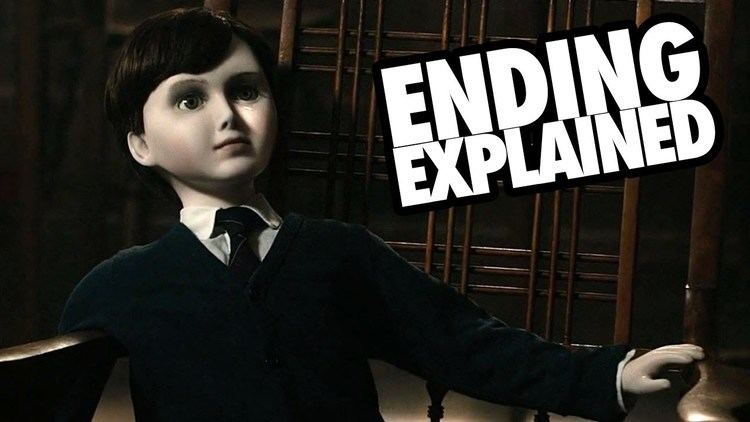 Believing that Brahms' spirit lives in the doll, Greta begins to take the rules seriously. After Greta demonstrates the doll's ability to move by itself, Malcolm becomes worried. He informs Greta that the real Brahms was friends with a young girl about his age. One day, she was found in the forest with her skull crushed. Before the police could question Brahms, the Heelshires' house was burned down with him in it. Malcolm warns Greta not to stay in the house, but Greta, having previously suffered a miscarriage after being beaten by Cole, feels obligated to care for Brahms.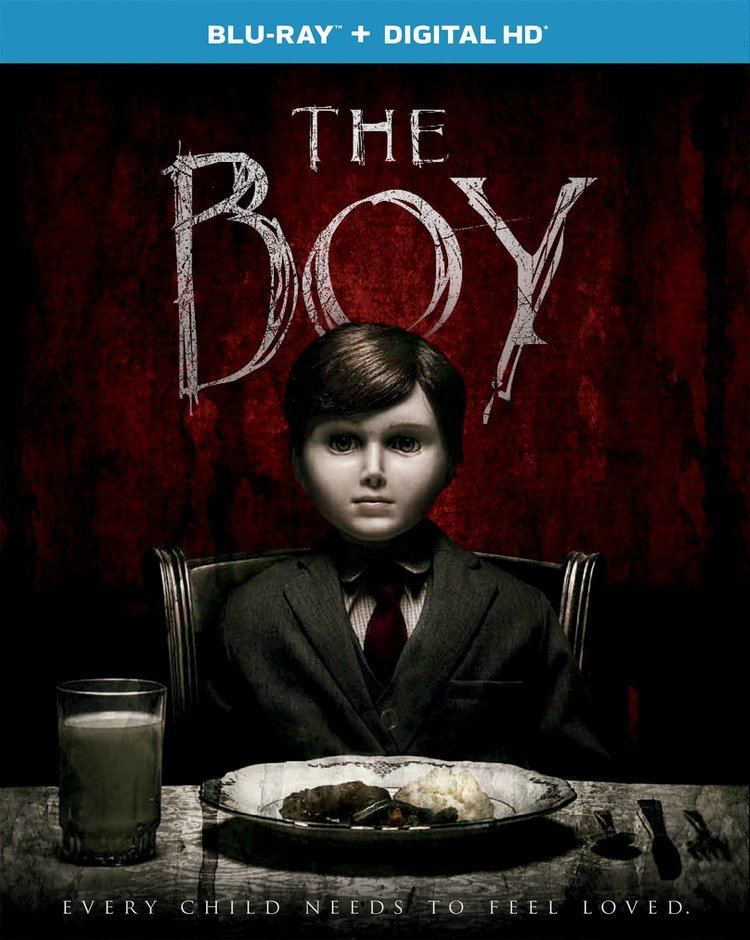 One evening, an unhinged Cole makes his way into the Heelshires' home and announces his intention to bring Greta home, by force if necessary. Malcolm, who makes an early delivery, decides to stay nearby. As she puts Brahms to sleep, Greta asks Brahms for help. Cole wakes up and sees a message written in blood urging him to leave. Believing it is done by either Greta or Malcolm, Cole angrily snatches the doll and smashes it.
The house begins to shake, and the lights flicker. Cole investigates a mirror in the room, when the mirror smashes open, revealing a grown man wearing a porcelain mask similar to Brahms. It is revealed that Brahms was alive all along and has been living within the house's walls.
Brahms stabs Cole with a shard of the broken doll, killing him. He then chases Greta and Malcolm throughout the house. They eventually escape to the attic and discover Brahms' room, with a doll on a bed wearing Greta's dress and jewelry. Finding and reading a letter that the Heelshires had left for Brahms, Greta realizes that they have been offering the nannies to him as a form of sacrifice. The pair finds an escape, but Malcolm is knocked out. Brahms threatens to kill Malcolm if Greta leaves, and she returns to save Malcolm.
Greta arms herself with a screwdriver, assures Brahms she will not leave, and orders him to go to bed. He asks for a good night kiss, which she begrudgingly accepts. Brahms then tries to pull Greta in and make out with her, at which point she stabs him. After a brief struggle, Brahms stops moving. Greta and Malcolm then leave the Heelshire estate. Later, a hand is shown putting the porcelain doll back together, implying that Brahms is still alive.
Lauren Cohan as Greta Evans
Rupert Evans as Malcolm
Jim Norton as Mr. Heelshire
Diana Hardcastle as Mrs. Heelshire
Ben Robson as Cole
Jett Klyne as young Brahms Heelshire
James Russell as adult Brahms Heelshire
Lily Pater as Emily Cribbs
On July 14, 2014, it was announced that The Devil Inside's director William Brent Bell was set to direct a supernatural thriller, The Inhabitant, which Tom Rosenberg and Gary Lucchesi would produce through Lakeshore Entertainment, along with Roy Lee, Matt Berenson, Jim Wedaa, through Vertigo Entertainment. The script was written by Stacey Menear. On January 23, 2015, Lauren Cohan signed on to star for the lead role in the film, which by then had been retitled The Boy. On March 11, 2015, more cast was announced, which included Jim Norton, Diana Hardcastle, Ben Robson, Rupert Evans, and James Russell.
On March 10, 2015, principal photography on The Boy officially begun in Victoria, British Columbia, at Craigdarroch Castle, announced by the studios.
On February 25, 2015, STX Entertainment acquired the US rights to the film and set the film for a February 5, 2016 release, but in March 2015 the film was moved up to January 22, 2016. The film was released in the United States on January 22, 2016, alongside Dirty Grandpa and The 5th Wave, and was projected to gross $10–13 million from 2,671 theaters in its opening weekend. The film made $3.9 million on its first day and $10.8 million in its opening weekend, finishing 5th at the box office. The Boy grossed $35.8 million in the US and Canada and $26.6 million in other territories, for a worldwide total of $62.4 million against a budget of $10 million.
On Rotten Tomatoes, the film has a rating of 27% based on 55 reviews and an average rating of 4.3/10. Metacritic gives the film a score of 42 out of 100 based on 10 reviews, indicating "mixed or average reviews". Audiences polled by CinemaScore gave the film an average grade of "B–" on an A+ to F scale.
Joe Leydon criticized the average story line in Variety and commented, "Despite game efforts by the cast, this tepid horror opus is never scary enough to overcome its silly premise." Chris Alexander of ShockTilYouDrop called it "one of the best contemporary wide-release horror movies I've seen in years." A reviewer for The Wrap wrote the "Scary-Doll Horror Flick Is Creepy and Clever".