The film is a very loose adaptation of Edward Levy's 1981 novel of the same name.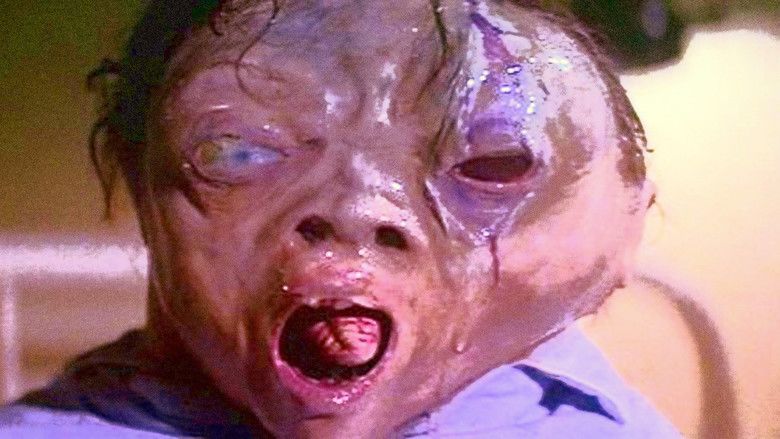 While driving through Mississippi on their honeymoon, Caroline and Eli MacCleary (Bibi Besch and Ronny Cox) are stranded on a deserted road when their car is stuck in the mud. Eli walks several miles to a service station they stopped at earlier to get a tow. Meanwhile, a strange creature, held captive in the cellar of a dark house, breaks its chain and escapes into the forest. As it nears the MacCleary's car Caroline's dog jumps out of the window to confront it. Caroline chases after the animal, but flees in terror when she stumbles across the canine's mutilated corpse. She knocks herself unconscious by running into a tree. The creature tears off her clothes and rapes her. Eli and the service station attendant find her lying alone in the forest. As they all drive off two gunshots are heard from the forest.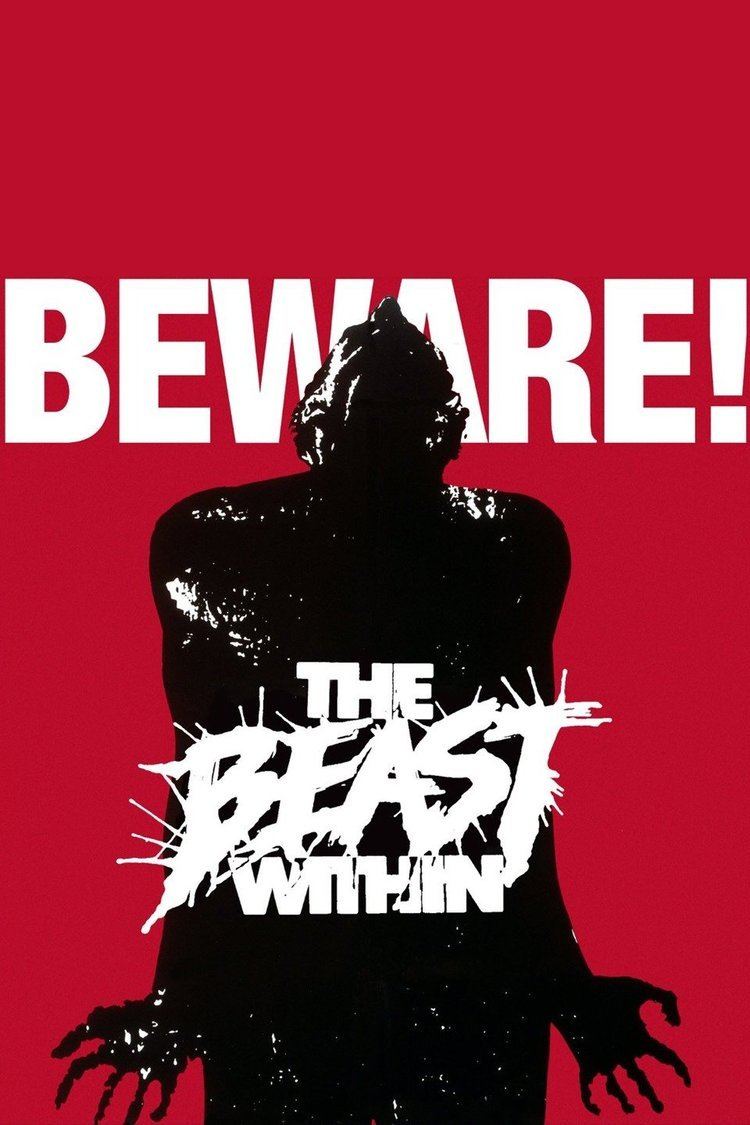 Seventeen years later, their son Michael (who was conceived as a result of Caroline's rape) has become gravely ill, and the doctors have no idea why his pituitary gland has gone out of control. Eli and Caroline confront the past and return to the small town of Nioba, Mississippi to discover some information about the man who assaulted her, in case Michael's illness is genetic. The local townspeople are reluctant to help; the town judge, Judge Curwin (Gordon) claims to have no information, while newspaper editor Edwin Curwin (Ramsey), a relative of the judge, is nervous and angry when Caroline finds a newspaper clipping about a man named Lionel Curwin who was killed seventeen years earlier. Eli and Caroline visit police station and ask Sheriff Poole (Jones) for information about the death of Lionel Curwin for a book which they say they are researching. Poole tells them that Lionel, the town undertaker, had been intensely disliked by almost everyone in town, that his corpse was found partially eaten, that whoever was responsible had tried to burn his house down, and that the culprit was never apprehended.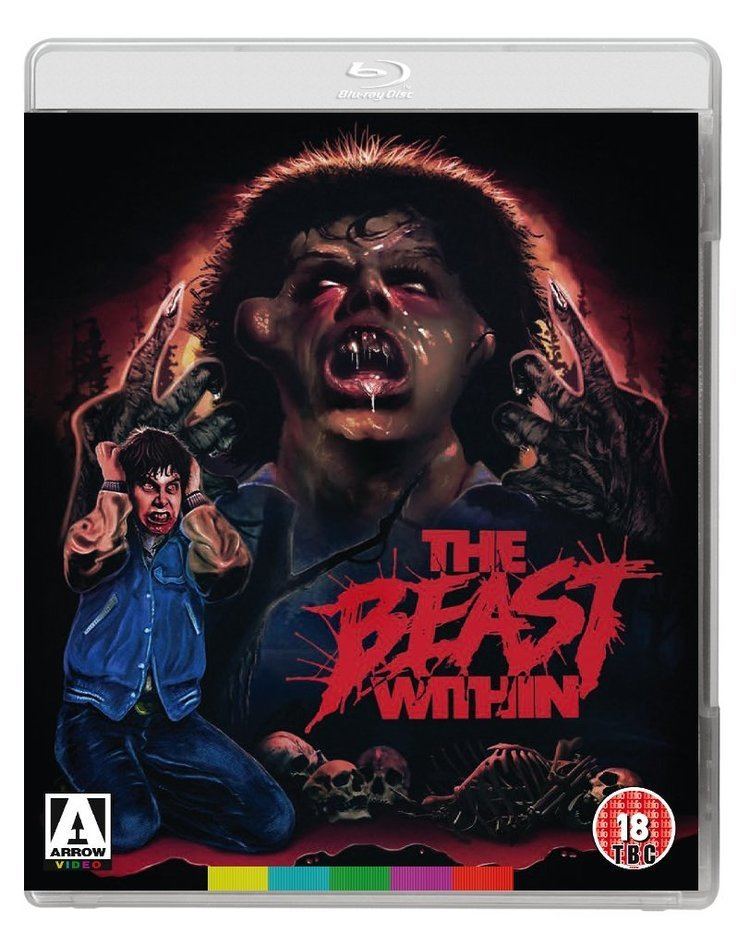 That same night Michael (Clemens) escapes from the hospital and drives a stolen car to Nioba. He drives to an old, dilapidated house. Upon entering he goes to the cellar door, addressing something lurking underneath the floorboards. A voice calls to him, and he descends into the cellar. Sometime later Michael wanders to the house of Edwin Curwin and, under the influence of a malign presence, murders and cannibalizes the old man. He then stumbles in a daze to the home of a young woman named Amanda Platt (Moffat), where he collapses. Amanda calls the police and Michael is taken to the hospital. After examining him, Doc Schoonmaker (Armstrong) tells Michael's parents that he just needs rest.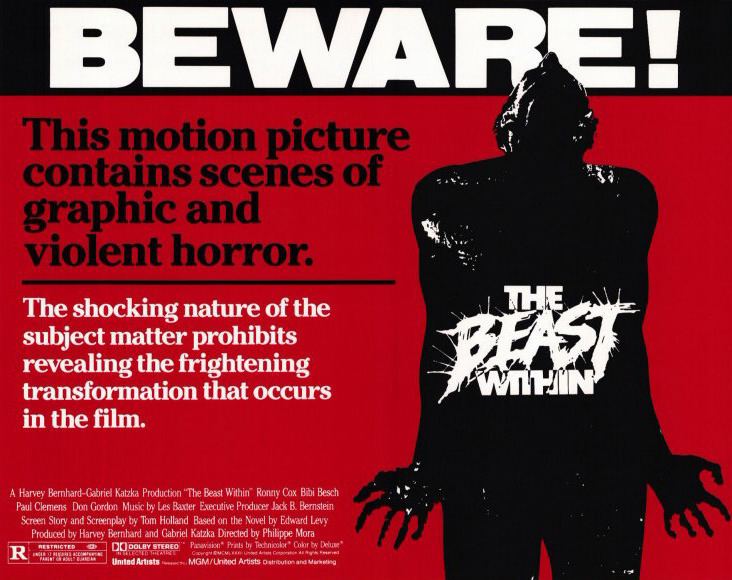 The next day a horrified Judge Curwin discovers Edwin's corpse. Michael leaves the hospital again and goes to Amanda's house to thank her for helping him. The two go for a walk in the forest, and Michael discovers that Amanda is the daughter of Horace Platt, Lionel Curwin's cousin and he is a physically and emotionally abusive alcoholic. As the teens begin to kiss, Amanda's dog arrives with one of Edwin's severed arms. They alert the sheriff, who begins to search the area. A distraught Horace arrives to pick up Amanda, and angrily tells Michael to stay away from his daughter. Poole reveals that two years earlier Horace had caught his wife in bed with another man and killed both of them, but was never prosecuted because he is a relative of Judge Curwin.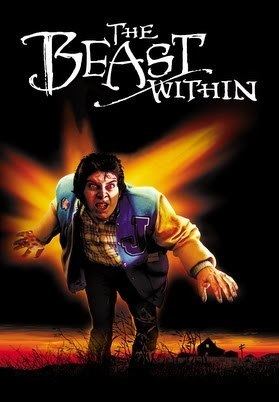 Caroline and Michael go back to the hospital, while Eli, the sheriff and some volunteers search for clues. Soon they uncovered a swamp full of human bones which appear to have been gnawed on by human teeth. The doctor recognizes a bone as belonging to one of his patients, but the sheriff reminds him that the woman had been dead for many years and that he went to her funeral. Eli, Poole and Schoonmaker go to the mortuary and question Dexter Ward (Askew), who was Lionel Curwin's apprentice at the time the woman was prepared for burial. Ward denies that anyone else could have been buried in her place, as he personally embalmed her. The three men leave to exhume her grave. Ward calls the judge and demands blackmail money to continue to keep his silence. He is soon thereafter killed by a possessed Michael.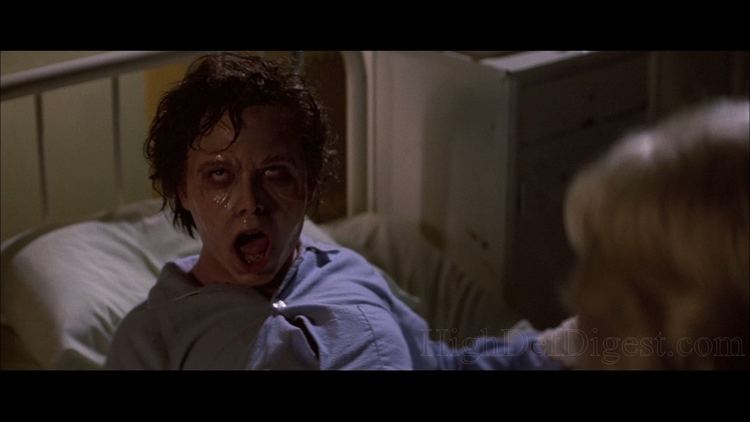 Eli, Poole and the doctor find the coffin filled with rocks. They then return to the mortuary to question Ward, but find his body. At the same time Michael, still under the influence of that angry spirit, finds a man named Tom Laws drinking in the street. The spirit in Michael addresses Tom as an old friend, and the alcoholic seems to believe that he is talking to someone named Billy Connors. Michael/Billy tells Tom that he used ancient shaman magic taught to them by Tom's father so that he could come back to wreak vengeance on the Curwin family.
The next day the judge tells Poole to do whatever is necessary to find out who is responsible for these murders. Tom tries to tell Poole that Billy Connors, who died seventeen years ago, is responsible for the deaths, having used old magic to resurrect himself in the MacCleary boy. The sheriff thinks he is drunk and gives him money to go get something to eat. Michael/Billy, who again escaped the hospital by knocking Schoonmaker unconscious, tracks Tom down and kills him for betraying him.
Caroline and Eli ask the doctor to tell them about Billy Connors. The doc says that Billy was a quiet young man who was handsome and loved the forest and animals.
Afraid of his own behavior, Michael goes to Amanda's house and warns her get out of town. He manages to convince her to leave, but while she is packing Billy takes over and approaches Amanda to kill her. Michael's personality reasserts itself and he throws himself out of a window in an attempt to protect Amanda from harm. Back at the hospital Michael begs to be killed, fearing it will soon be too late to stop Billy, who has gone insane in his desire to kill the Curwin bloodline. Michael tells the sheriff and Eli to go to Lionel Curwin's house and look in the basement. When they descend the cellar steps they find a skeleton with a chain wrapped around its leg, and they assume the remains to be those of Billy Connors.
At the hospital Michael dies and Billy is gruesomely reborn, bursting through Michael's dead tissue into a powerful flesh-and-blood being. He kills Horace Platt, who had arrived at the hospital with murderous intentions, and then starts to hunt the judge. Judge Curwin makes his way to the sheriff's station, where Poole, Eli, Caroline, Schoonmaker and one of the sheriff's deputies have taken shelter after witnessing Billy's resurrection. Curwin at first professes ignorance, but after Eli threatens to throw him to the creature, he confesses that, contrary to popular belief, Billy did not run way with Lionel's wife Sarah. When Lionel found out about their affair, he went berserk, killed Sarah, and chained Billy in his cellar. Lionel kept Billy imprisoned for years, feeding him the corpses of the dead and weighting the coffins down with rocks instead. Lionel's relatives did not discover the truth until Dexter found his body. The judge tells them that after Billy broke his chain they went after him and shot him, thinking they had killed him, not knowing about his encounter with Caroline. Poole advises Curwin that Billy managed to make it back to the cellar before dying.
At this point Billy attacks the police station, kills the judge, and is pursued into the forest. He comes across Amanda, whose car had broken down, and rapes her. Soon afterwards he is discovered by Eli and Caroline, and after a brief struggle Caroline blows his head off with a shotgun. At the end of the film it is implied that Billy could potentially have impregnated Amanda after she was raped like Caroline 17 years ago, thereby resurrecting himself yet again.
The screenplay was written by Tom Holland and an uncredited Danilo Bach; it was Holland's first feature film script, though he had previously written for television. In an interview with Choice Cuts Holland stated that producer Harvey Bernhard had bought the rights to Levy's novel based on the title alone, but that by the time he started writing the script the novelist had not yet delivered the book because he was going through a divorce.
Director Mora has stated that United Artists cut several scenes from the film which clarified some of the story's plot details. This film score was the final feature-length score for composer Les Baxter, who considered it to be one of his finest. James Horner was rumored to have contributed to the film's score with elements from his music used by Baxter; this was later proven false.
The film was released theatrically in the United States by United Artists in February 1982. It grossed $1,250,000 on its opening weekend with an average of $2,545 making it #10 in box office. The film ended up grossing $7,742,572.
The film was released on DVD in the United States by MGM Home Entertainment as part of their Midnite Movies line in 2001. This version is currently out of print.
The film was released on Blu-ray by Scream Factory on December 17, 2013.
Rotten Tomatoes, a review aggregator, reports that 14% of seven surveyed critics gave the film a positive review; the average rating was 4.2/10.
Vincent Canby from New York Times gave the film a negative review calling it "very foolish", also criticizing the film's acting. TV Guide panned the film, awarding it a score of 1 / 4 and calling the film's premise "outrageous"; however, the reviewer stated that the make up effects used to transform actor Paul Clemens into a monster were effective and that the film's veteran actors lent credibility to the film's weak premise. Patrick Naugle from DVD Verdict gave the film a mixed review stating, "The Beast Within won't be to every horror buff's taste. If you're looking for just mindless violence and grizzle and gore, this movie is going to feel like it's a big disappointment. I can't give it a really strong recommendation, but I also can't dismiss it outright. It's got moments that shine and moments that drag. Genre fans may get a kick out of it, for no other reason than seeing a man's head expand to the size of a watermelon". Charles Tatum from eFilmCritic.com gave the film a negative review stating, "It is always sad to see name actors reduced to taking icky gross horror films just to pay a mortgage. Ronny Cox and L.Q. Jones are very good here, and Meshach Taylor looks the same here as he does now, almost twenty years later...hey, that is the creepiest thing about this film".