American expatriate Tom (Dennis Hopper) treats Hamburg, Germany, like its the Wild West and makes a living by hawking art forgeries, but decides to take part in a murder plot for extra cash. All Tom has to do to earn his share is find a potential assassin who wont do any talking, and he has the perfect man: Jonathan (Bruno Ganz), a dying cancer patient desperate to leave his family an inheritance. Jonathan begrudgingly accepts, but hes no gunman, and the scheme quickly goes sour.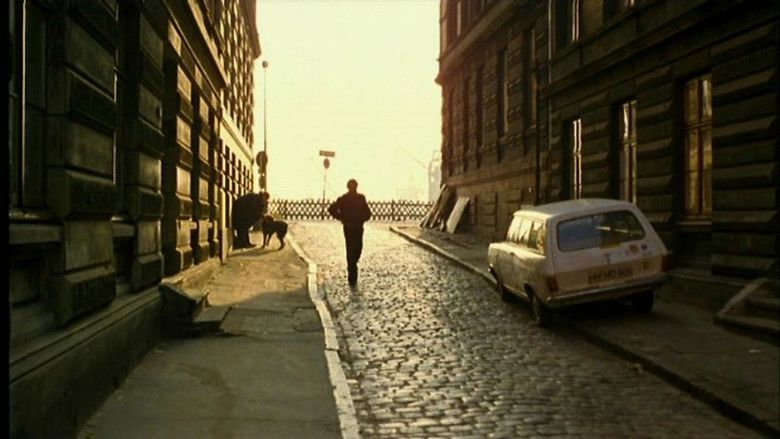 The American Friend (German: ) is a 1977 film by Wim Wenders, loosely adapted from the novel Ripleys Game by Patricia Highsmith. The film is of the neo-noir genre, and features Dennis Hopper as career criminal Tom Ripley and Bruno Ganz as Jonathan Zimmermann, a terminally ill picture framer whom Ripley coerces into becoming an assassin.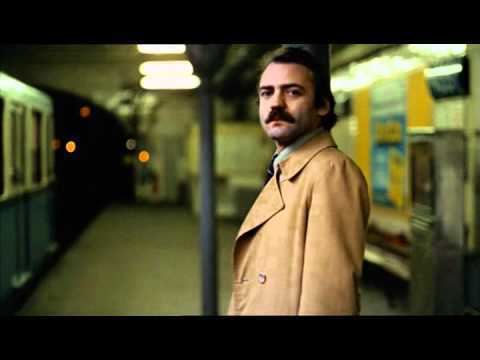 Though primarily based on Ripleys Game (1974), the film also uses elements, uncredited, of Ripley Under Ground, which was later adapted to film in 2005. The source novel was cinematically adapted a second time in 2002 as Ripleys Game.

Tom Ripley, who deals in forged art, suggests a picture framer he knows would make a good hit man.
Tom Ripley (Dennis Hopper) is a wealthy American living in Hamburg, Germany. He is involved in an artwork forgery scheme, in which he appears at auctions to bid on forged paintings produced by an accomplice, artificially driving up the price. At one of these auctions, he is introduced to Jonathan Zimmermann (Bruno Ganz), a picture framer who is dying of a rare and unspecified blood disease. Zimmerman refuses to shake Ripleys hand when introduced, coldly saying, "Ive heard of you" before walking away.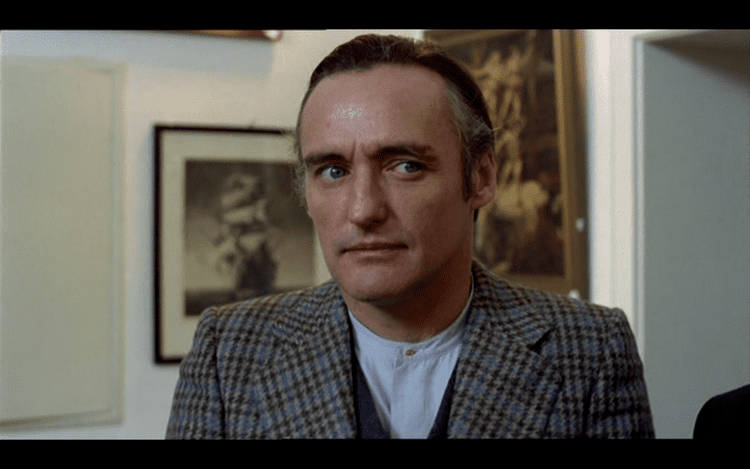 Ripley is approached by an associate, a French criminal named Raoul Minot (Gerard Blain), who asks him if he can murder a rival gangster. Ripley turns him down, but suggests getting Zimmerman to do it in order to get back at him for the slight. He spreads rumors about Zimmermans illness taking a turn for the worse. Minot then approaches Zimmerman with the offer to kill the gangster for a great deal of money that he can put away for his wife and son after he dies.
Zimmerman initially turns Minot down, but becomes greatly distressed by the thought that he may not have long to live. He agrees to come to France to get a second medical opinion on his illness, arranged by Minot, and Minot arranges to have the results altered to make it look as if Zimmerman hasnt long to live. Zimmerman agrees to commit the murder, a shooting in a Paris Metro station. Ripley visits Zimmerman in his shop before and after the shooting to get a picture framed, without Zimmerman knowing his involvement in the scheme, and the two begin to form a bond.
Minot visits Ripley again, telling of his satisfaction with Zimmermans performance. Ripley, who has grown to like Zimmerman, is appalled when Minot says he plans to have him murder another rival gangster, this time on a moving train using a garrote. Zimmerman agrees to the second murder but is not convinced hell survive the ordeal, telling Minot to make sure his wife gets the money regardless of what happens to him. Before he can go through with it, however, Ripley appears on the train and executes the target himself, as well as a bodyguard.
Ripley and Zimmerman meet and Ripley confesses to his part in the scheme, but declines Zimmermans offer to keep the money for the second hit. Ripley advises Zimmerman to tell Minot that he did the job on the train alone. Back home, Zimmerman has a violent argument with his wife, Marianne, who does not believe his stories of being paid to undergo experimental treatments.
Zimmerman begins receiving mysterious phone calls and believes the Mafia is trying to find him. His fears grow worse when Minot tells him that his flat was recently bombed. Ripley picks up Zimmerman and they drive to his mansion, where they wait for assassins to appear.
Ripley and Zimmerman ambush and kill the assassins. Ripley piles their bodies into the ambulance in which they arrived, and plans for him and Zimmerman to dispose of the bodies. Just then, Marianne appears and tells Zimmerman that he was deceived by the altered medical reports. Ripley approaches her and explains that she and her husband can settle matters later, but for now, they need to dispose of the bodies.
They drive to the sea, Ripley in the ambulance and Marianne driving her husband in their car. Ripley douses the ambulance with gasoline and sets fire to it on the beach. Watching him, Zimmerman ushers Marianne into the car and drives away, abandoning Ripley on the beach. Moments later, he dies on the side of the road. Ripley watches by the dock on the beach, smiling and saying, "We made it anyway, Jonathan. Be careful."
Wenders was a fan of Patricia Highsmith and had wanted to adapt one of her novels to film. He initially wanted to film either The Tremor of Forgery or The Cry of the Owl but found that not only were the rights to these novels unavailable, the rights to all of Highsmiths novels had already been sold. Highsmith learned of his desire to film one of her novels and they met, where she offered him the unpublished manuscript of Ripleys Game.
Wenders wanted to cast John Cassavetes as Ripley, but he turned it down and suggested Dennis Hopper for the part. After casting Hopper, an experienced director, Wenders decided to cast directors in all of the gangster roles, including Gerard Blain, Nicholas Ray, and Samuel Fuller. Wenders disliked the title Ripleys Game and the film was shot under the title Framed, and he also considered the title Rule Without Exception. He credits Hopper with suggesting the title The American Friend.
Popular music plays a large part in the film. Ripley quotes from the song "Ballad of Easy Rider" from Easy Rider, a film that Hopper starred in and directed. He later quotes from Bob Dylans "One More Cup of Coffee" and "I Pity the Poor Immigrant." Jonathan Zimmermann is evidently a fan of The Kinks, playing or singing their songs "Too Much on My Mind" and "Nothin in the World Can Stop Me Worryin Bout That Girl" in his shop. Summer in the City, the first full-length feature film from Wenders, was dedicated to The Kinks. Ripley mentions to Jonathan that hes "bringing the Beatles back to Hamburg," and Jonathan quotes their song "Drive My Car" later in the film.
In A Girl and a Gun: The Complete Guide to Film Noir, David N. Meyer says: "Though the plot may not make a whole lot of sense the first time around — and the thick European accents of a couple of the major actors doesnt help — The American Friend is worth the effort. Few movies from any era or genre offer such rich characters, realistic human relationships, gripping action sequences, or sly humor." In Out of the Past: Adventures in Film Noir, Barry Gifford writes, "Of all the homage films made since the 1940s and 50s meant to evoke noir, The American Friend succeeds more than most because of the spaces, the sputters, and sudden shifts of energy that allow the characters to achieve veracity."
The film was entered into the 1977 Cannes Film Festival. It currently holds an 88% rating on Rotten Tomatoes. Roger Ebert gave the film three stars (out of four), writing: "[Wenders] challenges us to admit that we watch (and read) thrillers as much for atmosphere as for plot. And then he gives us so much atmosphere were almost swimming in it." Nathan Rabin of The A.V. Club praised "the squirmy, desperate humanity that [makes the film] so hauntingly tragic." David Nusair of Reel Film Reviews had a more mixed reaction, calling the film "occasionally thrilling" and praising "Ganzs subtle, thoroughly compelling performance" but criticizing what he feels to be a "disastrous final half hour."
Highsmith initially disliked the film but later changed her mind. Joan Schenkars biography The Talented Miss Highsmith: The Secret Life and Serious Art of Patricia Highsmith quotes Wenders: "I was really happy with the picture and couldnt wait to have Patricia see it. But then, to my great disappointment, she was quite disturbed by it, didnt conceal that either and didnt have anything good to say about it after the screening. I left utterly frustrated. Months later, I got a letter from her. She said she had seen the film a second time, this time in a public screening on the Champs-Elysees during a visit in Paris. And she had much better feelings about it now. ... And she was full of praise for Dennis Hopper, too, whom she had flat-out rejected the first time. She now wrote that my film had captured the essence of that Ripley character better than any other films. You can guess how relieved I was!" A 1988 Highsmith interview with Gerald Peary notes that she praised the films "stylishness" and that "she thinks the scenes on the train are terrific."
The film was selected as the West German entry for the Best Foreign Language Film at the 50th Academy Awards, but was not accepted as a nominee.
Schenkar, Joan. The Talented Miss Highsmith: The Secret Life and Serious Art of Patricia Highsmith. St. Martins Press, 2009. ISBN 978-0-312-30375-4