8.6

/

10

1

Votes

Alchetron

Rate This





Action, Adventure, Drama




Kuang Ni




Mandarin






Lau Kar-leung





Hong Kong






1978 (1978)




February 2, 1978 (Hong Kong)




Gordon Liu Chia-Hui

(Liu Yu-De / Monk San Ta),

Lo Lieh

(General Tien Ta),

John Cheung Ng-Long

(Lord Cheng),

Wilson Tong

(Lord Tang San-yao),

Wa Lun

(Liu Yu-De's classmate),

Hon Gwok-Choi

(Lin Zhen)


Dynamite Shaolin Heroes

,

The Matrix Revolutions

,

The Matrix Reloaded

,

Shaolin Invincibles

,

Ninja vs. Shaolin Guard

,

The Jade Fox



The 36th Chamber of Shaolin, also known as The Master Killer and Shaolin Master Killer, is a 1978 Shaw Brothers kung fu film directed by Liu Chia-liang and starring Gordon Liu.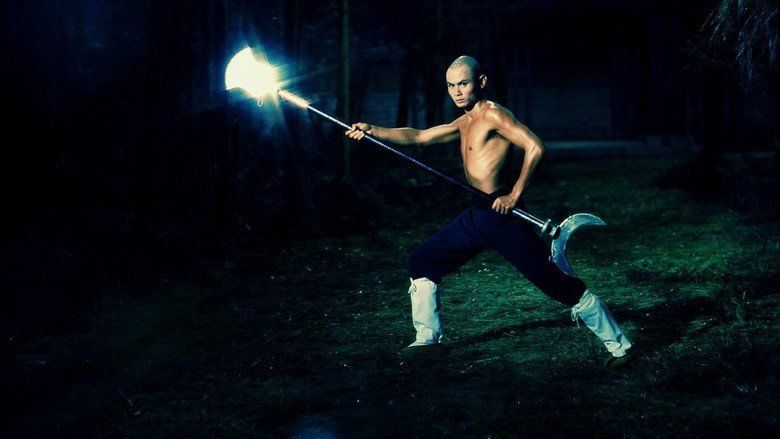 The film follows a highly fictionalized version of San Te, a legendary Shaolin martial arts disciple who trained under the general Chi Shan.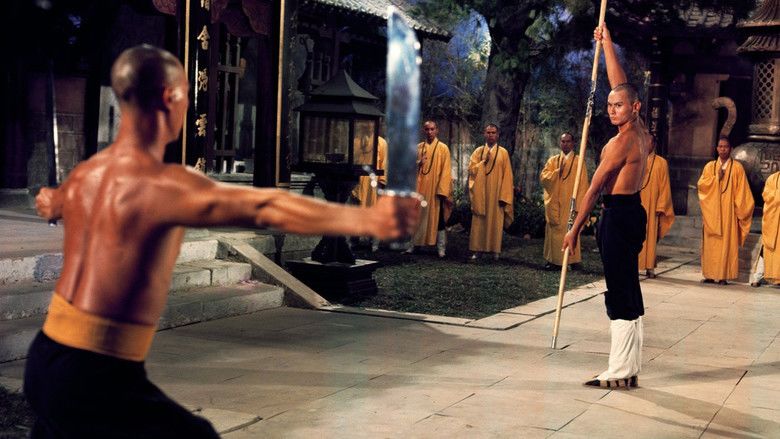 36th Chamber of Shaolin is widely considered to be one of the greatest kung fu films and a turning point in its directors and stars careers. It was followed by Return to the 36th Chamber, which was more comedic in presentation and featured Gordon Liu as the new main character with another actor in the smaller role of San Te, and Disciples of the 36th Chamber.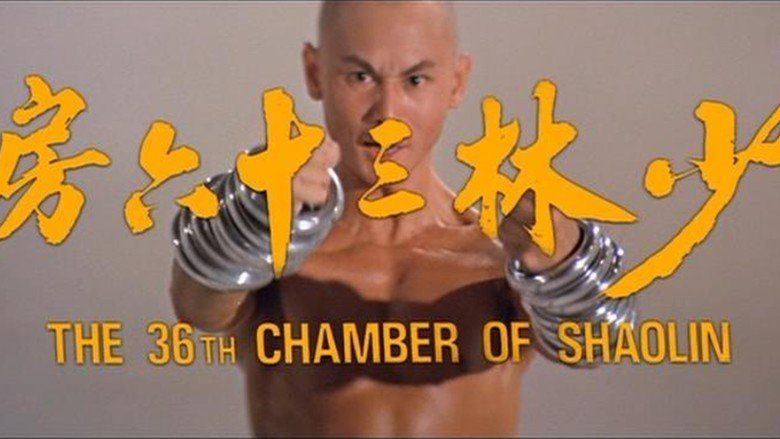 The anti-Ching patriots, under the guidance of Ho Kuang-han, have secretly set up their base in Canton, disguised as school masters. During a brutal Manchu attack, Lui manages to escape, and devotes himself to learning the martial arts in order to seek revenge.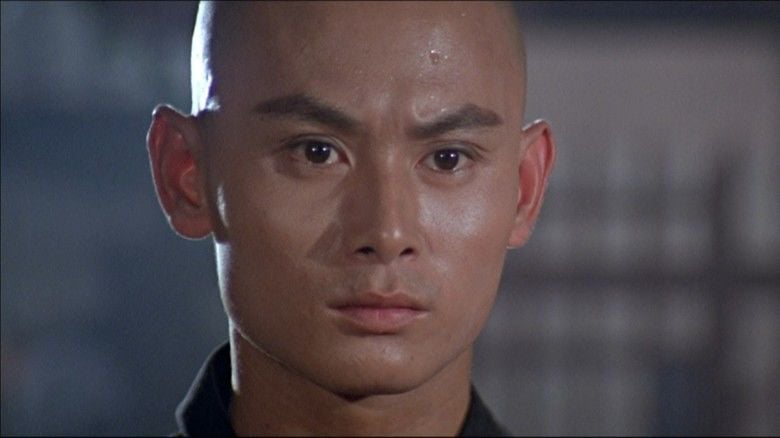 A young student named Liu Yude, later known as San Te, is drawn by his activist teacher into the local rebellion against the Manchu government. The government officials suppress the uprising and liquidate the school, killing friends and family members as well. San Te then decides to seek vengeance. Wounded in an attack by Manchu henchmen, he flees to the Shaolin temple and seeks training in kung fu. Initially the Buddhist monks reject him, since he is an outsider, but the chief abbot takes mercy on the young man and lets him stay. One year later, he begins his martial arts training in the temples 35 chambers and advances more rapidly than any previous student. Along the way, he is depicted as inventing the three section staff.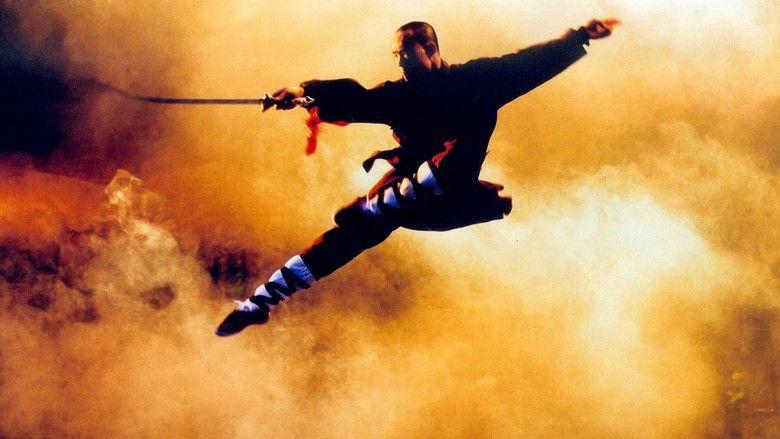 However, as San Te nears the end of his education, the temple officially exiles him in a surreptitious way to allow him to aid the people against the oppressors. He returns to the outside world, namely to his hometown, and assists the people by teaching them martial arts. Before the political revolution he is inspiring to complete, he is forced into conflict with the Manchu governor. Finally, he triumphs and returns to the Shaolin temple, where he establishes the 36th chamber, a special martial arts class for laypeople to learn kung fu.
The films trailer credits the cast as follows
Liu Yude/Monk San Te - portrayed by Liu Chia-Hui
General Tien Ta - portrayed by Lo Lieh
Rice Miller Six - portrayed by Wang Yu
Hung Hsi-Kuan - portrayed by Yu Yang
Lu Ah Tsai - portrayed by Hsu Shao-Chiang
Tung Chien-Ching - portrayed by Wu Hang-Sheng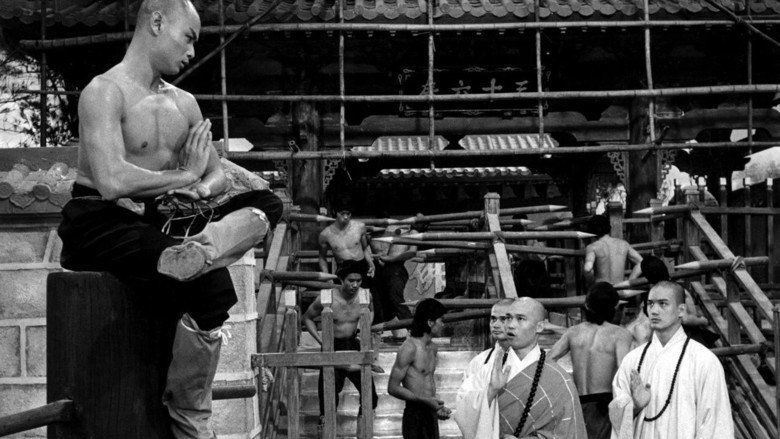 The film was released on VHS as early as 1993. It was released on DVD in February 2000 by Crash Cinema Media under the title Shaolin Master Killer. In 2007, it was released on DVD by Dragon Dynasty as The 36th Chamber of Shaolin. It has also been released on Blu-ray as of 2 March 2010 from Vivendi Visual Entertainment.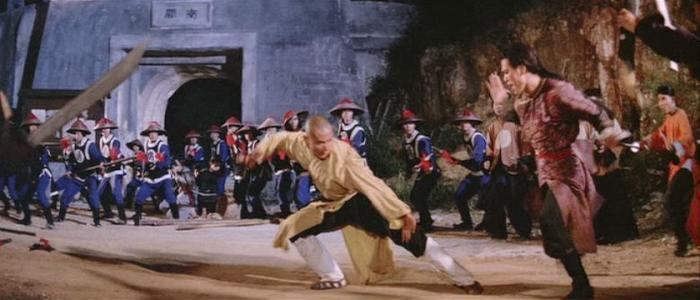 36th Chamber of Shaolin is widely considered to be one of the greatest kung fu films ever made and a highly influential entry in the genre.
According to the Harvard Film Archive, the film is an "exhilarating rendition of the legendary dissemination of the Shaolin martial arts" and an "absorbing account of [an] initiation into the vaunted Shaolin style, ... depicted here [as] an inner voyage of discovery."
In 2014, Time Out polled several film critics, directors, actors and stunt actors to list their top action films. The 36th Chamber of Shaolin was listed at 29th place on this list.
The 36th Chamber of Shaolin Wikipedia
The 36th Chamber of Shaolin IMDb
The 36th Chamber of Shaolin Rotten Tomatoes
The 36th Chamber of Shaolin themoviedb.org