That'll Be the Day is a 1973 British drama film starring David Essex, Rosemary Leach and Ringo Starr, written by Ray Connolly and directed by Claude Whatham. It is set in the late 1950s/early 1960s and was partially filmed on the Isle of Wight.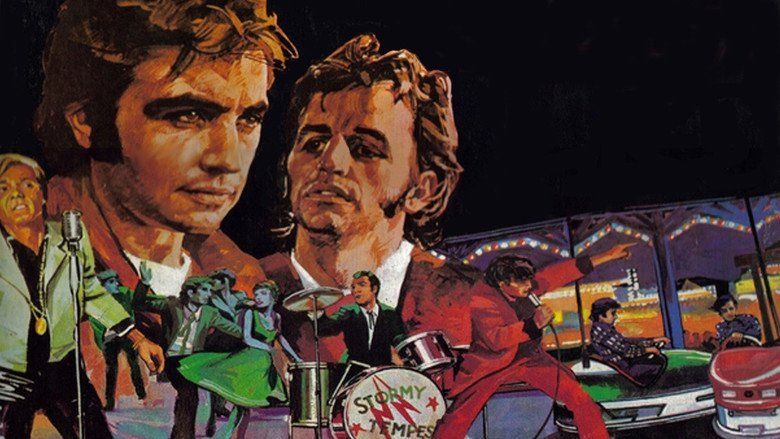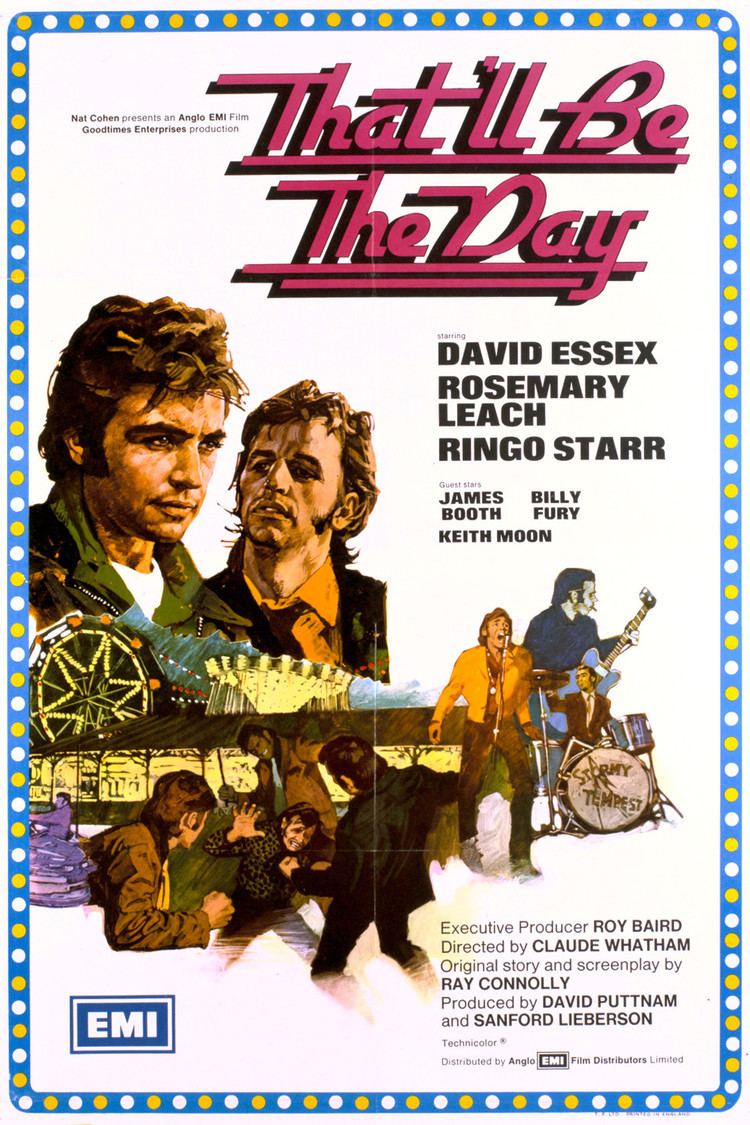 Jim MacLaine (David Essex) was abandoned by his father when he was young. Later, as a suburban school dropout, Jim leaves home and drifts through a succession of dead-end jobs until he finds an outlet for his frustration in rock 'n' roll. Tossing away the chance of a university education much to the consternation of his mother, alienated MacLaine becomes a lowly deckchair attendant before streetwise friend Mike (Ringo Starr) gets him a job firstly as a barman and then with the fun fair. The initially shy MacLaine quickly becomes a heartless fairground Romeo leaving a trail of broken hearts in his wake. Eventually MacLaine returns home to run the family store and marry his girlfriend, but despite the birth of a son, restless Jim feels the lure of rock 'n' roll again.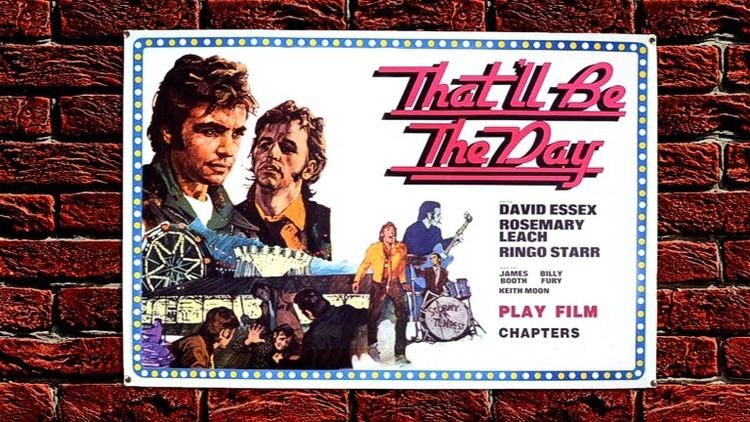 The Liverpool days of the Quarrymen/the Beatles and Rory Storm & the Hurricanes were said to be the inspiration for the fictional group called "Stray Cats" in the film.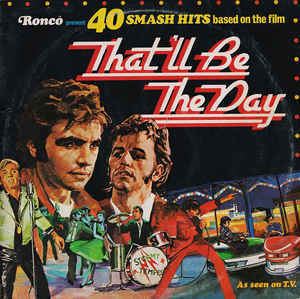 Many of the characters were played by musicians who had lived through the era portrayed in the film including Ringo Starr of the Hurricanes and the Beatles, Billy Fury, Keith Moon of the Who and John Hawken of the Nashville Teens.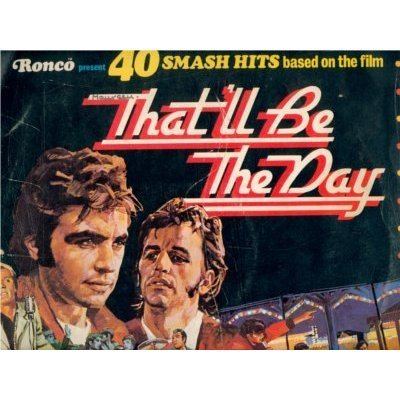 The film was produced by David Puttnam and is loosely based on the Harry Nilsson song "1941".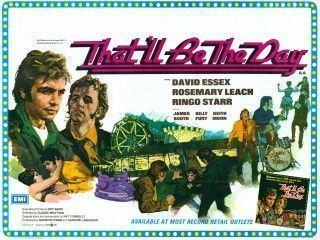 David Essex . . . Jim Maclaine
Ringo Starr . . . Mike
Rosemary Leach . . . Mary Maclaine
James Booth . . . Mr. Maclaine
Billy Fury . . . Stormy Tempest (character based on Rory Storm)
Rosalind Ayres . . . Jeanette Sutcliffe
Keith Moon . . . J. D. Clover
Robert Lindsay . . . Terry Sutcliffe
Deborah Watling . . . Sandra
Brenda Bruce . . . Doreen
Beth Morris . . . Jean
Daphne Oxenford . . . Mrs. Sutcliffe
Kim Braden . . .Charlotte
Johnny Shannon . . . Jack
Karl Howman . . . Johnny
Sue Holderness . . . Shirley
Sacha Puttnam . . . Young Jim Maclaine
Peter Turner . . . Teddy Boy
The film was a hit at the box office (by 1985 it had earned an estimated profit of £406,000), leading to a sequel, Stardust, (1974).
Nat Cohen, who invested in the film, said it made more than 50% its cost.
According to Anne Billson in the Time Out Film Guide, the film was a "hugely overrated dip into the rock 'n' roll nostalgia bucket, ... " also commenting "Youth culture my eye: they're all at least a decade too old. But good tunes, and worth catching for Billy Fury's gold lamé act."
Buddy Holly and the Crickets - "That'll Be the Day"
Billy Fury - "A Thousand Stars"
Billy Fury - "Long Live Rock"
Billy Fury - "Get Yourself Together"
Billy Fury - "That's Alright Mama"
Billy Fury - "What Did I Say"
Wishful Thinking - "It'll Be Me"
Dion and the Belmonts - "Runaround Sue"
The Everly Brothers - "Bye Bye Love"
The Everly Brothers - "Devoted To You"
The Everly Brothers - "Till I Kissed You"
The Everly Brothers - "Wake Up Little Suzy"
The Platters - "Smoke Gets In Your Eyes"
Big Bopper - "Chantilly Lace"
Jerry Lee Lewis - "Great Balls of Fire"
Little Richard - "Tutti Frutti"
Danny and the Juniors - "At the Hop"
Frankie Lymon - "Why Do Fools Fall In Love"
Johnny Tillotson -"Poetry In Motion"
Jimmie Rodgers - "Honeycomb"
Larry Williams - "Bony Moronie"
Del Shannon - "Runaway"
Richie Valens - "Donna"
Eugene Wallace - "Slow Down"
Jerry Lee Lewis - "Great Balls of Fire"
Brian Hyland - "Sealed With a Kiss"
Bobby Vee - "Take Good Care of My Baby"
Del Shannon - "Hats Off to Larry"
Bobby Darin - "Dream Lover"
The Paris Sisters - "I Love How You Love Me"
The Poni-Tails - "Born Too Late"
Johnny and the Hurricanes - "Red River Rock"
The Monotones - "The Book of Love"
Bill Justis - "Raunchy"
Johnny Preston - "Running Bear"
The Diamonds - "Little Darlin' "
Ray Sharp - "Linda Lou"
Lloyd Price - "(You've Got) Personality"
Buddy Holly and the Crickets - "Well All Right"
Dante and the Evergreens - "Ally Oop"
Viv Stanshall - "Real Leather Jacket"
Stormy Tempest ( Viv Stanshall ) - "What in the World"
Wolverine Cubs Jazz Band - "Weary Blues" (featured in the film but not on Soundtrack recording)
BAFTA Best Supporting Actress: Rosemary Leach.
BAFTA Most Promising Newcomer to Leading Film Roles: David Essex.
An independent Radio Drama recording project was completed in 2008 entitled That'll be the Stardust! which continues the story of Jimmy Maclaine jr. (son of Jim Maclaine). (Also see external link below).