A criminal organization rages in the city of Chingleput.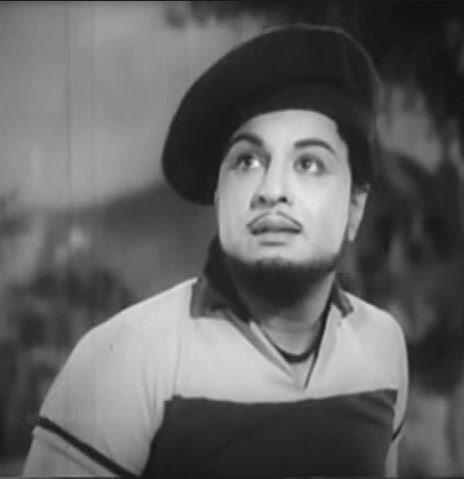 It is also there, that Muthaiya (M. G. Ramachandran) lives very nice and modest.
With his father, Rathnapuram (S. A. Ashokan), they hold a small domestic forge.
Her younger sister Sivagami (Revathi) and her mother Meenatchi (P. K. Saraswathi) are the beings which he loves most to the world.
One day while Muthu (MGR) makes a delivery, he saves the beautiful Radha (Jayalalitha), girl of the officer of police, honorable Soundharam (M. N. Nambiar), who is exactly in charge of neutralizing the gang of Chingleput.
Until now, the policeman meets only failures.
Indeed, the suspects manage to escape by absorbing a mortal substance, so avoiding any interrogation !
But with Muthu, this group of criminals is going to have much to do, because the young man is tough.
Muthu is going to track them while going of surprises to surprised, sometimes unbearable.
The truth will be cruel for Muthu !
The casting is established according to the original order of the credits of opening of the movie, except those not mentioned
It was the eleventh MGR-Devar Films.
We can see very clearly, (on 1.02.32. According to copies), a calendar, where is mentioned Tas Press, Madras 7 and Devar Films, Madras 17.
MGR appears only to the twentieth minute of the film. He is introduced by a song in the communist accents, by "Uzhaikkum Kaigale...".
MGR carries a small beard and a beret, he looks like Che Guevara so, a premonitory tribute ! The beard disappears after the marriage of his younger sister.
MGR will find the actor Anandhan under the direction of Pa.Neelakandhan, in the Tamil swashbuckling, color movie of 1971, the fantastic NEERRUM NERRUPPUM.
It is necessary to greet the performance of the big S. A. Asokan in this movie.
The second knives, the shadies in the film take an important place here. what is rare in the Tamil films. MGR and Devar leave them the fields…
For the scene of the loving confrontation between MGR-Muthu and Jayalalitha-Radha, the composer K.V.M. is inspired by two western great classics, Cucaracha and Tequila (song), one of before 1492 and for the other 1958, with Nagesh-Chowry in Cupid of service.
In the second song of the film "Ethir Paaramal...", one can see a MGR which appears in the shape of Murugan God, whose the great producer Chinnappa Devar was a large known and recognized faithful enthusiast ! The lyrics of the song go in this direction.
K.V.M. always give the best…
The music composed by K. V. Mahadevan.