Years active

1982–present




Partner

Christina Higgins




Role

Singer-songwriter




Name

Tex Perkins




Website

texperkins.com.au








Birth name

Gregory Stephen Perkins




Born

28 December 1964 (age 50)Darwin, Northern Territory, Australia (

1964-12-28

)


Associated acts

Beasts of BourbonThe Cruel SeaTex, Don and Charlie




Music groups

Beasts of Bourbon (Since 1983), The Cruel Sea (Since 1988), Tex, Don and Charlie


Albums

Dark Horses, All Is Forgiven, Sad but True, The Honeymoon Is Over, Monday Morning Coming




Profiles




Facebook

Myspace
Tim rogers tex perkins semi auto duo bio nice 2006
Tex Perkins (born Gregory Stephen Perkins on 28 December 1964 in Darwin, Australia) is an Australian singer-songwriter, who is widely known for fronting the popular Australian rock-band The Cruel Sea, but has also performed with the Beasts of Bourbon, Thug, James Baker Experience, The Butcher Shop, Salamander Jim, and Tex, Don and Charlie. He has also released many solo records. In 1997, a portrait of Tex Perkins by artist Bill Leak won the Packing Room award at the Archibald Prize.
Contents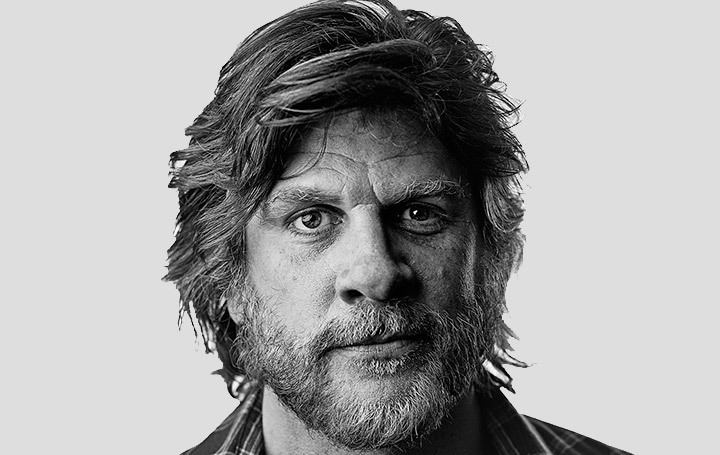 Tex perkins the dark horses word to come
Early groups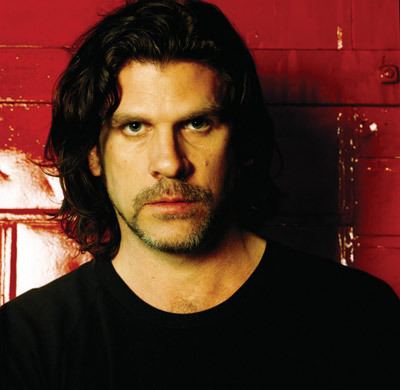 Perkins started his musical career in Brisbane cowpunk outfit Tex Deadly and the Dum-Dums, before moving to Sydney in 1982, garnering considerable attention in the Sydney independent music scene and also touring Melbourne, before the departure of guitarist Mark Halstead ended the band.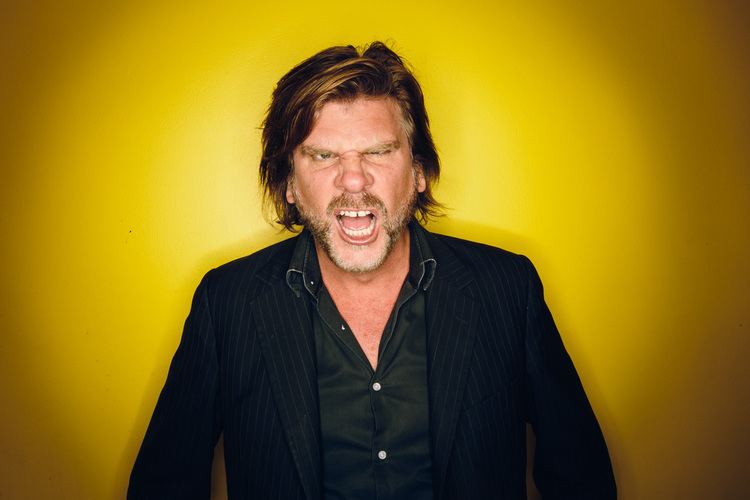 He later formed Salamander Jim with Kim Salmon from The Scientists and Richard Ploog from The Church. Due to touring commitments for Ploog & Salmon, Perkins formed a different line up with Stu Spasm, Lachlan McLeod and Martin Bland. In 1985 this line-up recorded and released their only record, an EP titled Lorne Greene Shares His Precious Fluids on Red Eye Records.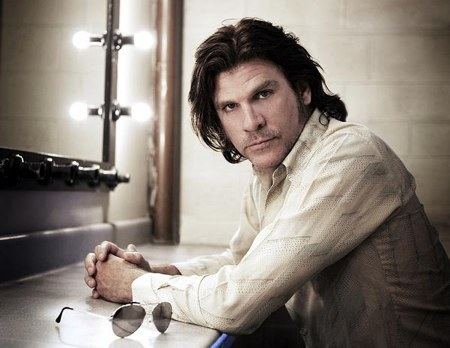 Perkins and Peter Read formed Thug in Sydney in 1987 when Read's flatmate had a fascination for collecting and amassing electronic equipment. After using some of the gear on initial recordings in Read's home studio, Perkins was eager to take it to the stage. With the help of Lachlan McLeod and others, Thug became one of Sydney's most unusual and confrontational live acts. Thug's live sets would last twenty to twenty-five minutes, featuring dancers, theatrics, bizarre electronic equipment and—at one performance—an entire audience showered in flour. Each Thug gig would end with its members mock brawling amongst themselves; audience members also would participate from time to time. Sometimes it would get out of hand, during one such mock brawl, Perkins required stitches after landing on a broken glass someone had thrown onto the stage. Thug, along with Lubricated Goat and Kim Salmon & The Surrealists spearheaded a very overlooked and underrated era of Australian music in the late 1980s. This output was released on the Red Eye Records offshoot Black Eye Records. Thug's debut 7" single was the legendary "Dad/Thug", an electronic affair which was an assault on the ears. The tracks from the Mechanical Ape / Proud Idiots Parade EP and the Electric Woolly Mammoth album were later released on CD as Everything is beautiful in its own way.
Another early group, The Bumhead Orchestra, was revived in 2005 for performances at festivals such as What Is Music? and Big Day Out. The group usually consists of roughly 20 members, and Perkins acts as a "conductor".
The Beasts of Bourbon
The Beasts of Bourbon grew from a simple side project to a true supergroup of the Australian pub rock scene. Forming in Sydney in 1983, the original Beasts lineup comprised Perkins, Spencer P. Jones, James Baker, Kim Salmon and Boris Sudjovic. The band's first album, The Axeman's Jazz, was an underground success, but the Beasts continued to be just a side project for its members until 1988 when the Beasts reformed to record Sour Mash, followed by 1990's Black Milk and 1991's The Low Road. In 1993, the group toured extensively to support the double album From the Belly of the Beasts, then disbanded temporarily. They reformed to release Gone in 1997, which received lukewarm reviews, but produced a minor single called "Saturated".
In 2003, they reformed to record a live album, Low Life, released on Spooky Records. In 2006, they reformed to play the Big Day Out Festival around Australia and New Zealand.
In late December 2006 it was announced that Albert Productions had signed an exclusive worldwide recording deal with the band and on 23 April 2007, released their new album Little Animals.
The Alberts label releases have been a huge influence on the Beasts of Bourbon, so to be signed to this legendary label is not only a great honour and the start of an exciting new chapter in the bands history, it feels like…..Destiny – Tex Perkins
The Cruel Sea
After toying with different band members, The Cruel Sea came into fruition in 1988 with the union of Ken Gormley on bass, Jim Elliot on drums, Danny Rumour on guitars and James Cruikshank on keyboards and guitars, taking their name from the 1960s surf instrumental group, The Ventures. In 1989 Perkins (their then-lighting technician) started joining them onstage. This sparked an interest from Red Eye Records, and the band was signed and released a 1989 album Down Below featuring Perkins on vocals. They received an ARIA award nomination in 1993 following the release of their second album, This Is Not the Way Home. The instrumental single "4" and the title track received high rotation play on independent and commercial radio.
The group's third album, The Honeymoon Is Over (1993), and its title song, won five ARIA Music Awards of 1994. They followed with a high-profile world tour. 1995 saw the release of the hugely successful Three Legged Dog album, which spawned the hits "Better Get a Lawyer" "Just a Man" "Anybody but You" and "Too Fast for Me". They claimed another ARIA award in 1995 for 'Best Group' with their work on Three Legged Dog. The band then took a three-year break during which time Perkins released his first solo album, Far Be it From Me. The Cruel Sea returned to their instrumental roots and embarked on a series of gigs without Perkins.
In 1998, The Cruel Sea released Over Easy and again a rigorous touring schedule supporting their Takin all day national tour. After the success of his first album, Perkins released his second solo album Dark Horses.
Tex, Don and Charlie
Tex, Don and Charlie is an Australian super group formed by Tex Perkins, Don Walker from Cold Chisel and widely respected guitarist Charlie Owen. Their first album Sad But True was released in 1993. Their potent, distinctively Australian country-blues cocktail matured on stage, as faithfully reflected in their heady live album of '95, Monday Morning Coming Down.
The band was founded in 1992 as Tex Perkins relates: "I saw Charlie and thought "Jesus Christ". He was easily the best rock guitar player I had seen. He was really dexterous, but gutsy. Not flashy. I think it had a lot of jazz in him as well. I made a mental note that I'd like to work with Charlie and about I year later I heard he was playing with Don Walker in Catfish. Then somebody suggested I do something with Don Walker and I said "Sure, as long as Charlie Owen is there"."
Over the next 10 years they mostly went separate ways, but remained in contact. Charlie Owen worked with Perkins and the Dark Horses during this time.
In March 2005. Tex, Don and Charlie had been talking about a second album for four years; swapping songs in the mail for three; nailing them together over various stolen rehearsal sessions for nearly two. All is Forgiven was released in August 2005 and a successful tour followed.
Tex Perkins and the Dark Horses
Originally part of a solo project to fulfil a recording contract, the Dark Horses had formed into a band by the release of the second album Dark Horses in 2000. Like much of Tex Perkins' musical past, Charlie Owens was a big part of the Dark Horses project. Other Dark Horse collaborators were Jim Elliot, Joel Silbersher, Murray Paterson and Skritch Needham. In August 2006 Perkins commented on ABC2's Dig program that the Cruel Sea and Dark Horses were no more. On 10 June 2011, Tex Perkins & The Dark Horses released a new, self-titled album, and in September and October 2011 they conducted a national tour to launch the album. Band members for the 2011 tour were Charlie Owen, Joel Silbersher and two new members, bassist Steve Hadley and drummer Gus Agars.
Far Be It from Me (1996) #43 AUS
Dark Horses (2000) #24 AUS
Dark Horses / Long Night of the Dark Horses (2001) This was a repackaged album with a bonus disc
Sweet Nothing (2003) #34 AUS
Tex Perkins and the Dark Horses (2011) #73 AUS
Everyone's Alone (2012)
Tunnel at the End of the Light (2015) #52 AUS
TnT
What started out as a bit of a joke, drew enormous interest and triggered a US and European tour in September 2006. After only a handful of shows together and 6 months songwriting (though many years friendship), Tim Rogers and Tex Perkins (T'n'T) quickly recorded a debut album in August 2006. With neither of them strangers to studio time, this debut album, My Better Half was released in September 2006. The first single was "Everybody Hates You When You're Popular".
Tex Perkins And His Ladyboyz
Consistent with his history of less serious bands, in 2008 Tex Perkins formed a new group to release an album of covers featuring duets with other Australian musicians such as Nic Cester, Suze DeMarchi, Adalita and Jimmy Barnes. Covering popular songs from the 70s and 80s by acts such as Dr Hook and Hall and Oates, "No 1s and No 2s" was followed by tour of non-traditional rock music venues such as Sydney's Star City Casino. Perkins has since dismissed this album as a contractual obligation - Universal Music wanted him to record a covers album, and the Ladyboyz were his passive-aggressive response.
The Man in Black
In 2010 and 2011, Tex Perkins and The Tennessee Four (Shannon Bourne, guitar; Shane Reilly, guitar; Steve Hadley, bass; Dave Folley, drums) performed a series of shows in Australia and New Zealand. Titled The Man in Black - The Johnny Cash Story, the show featured two hours of Johnny Cash's music interwoven with the story of his rise to stardom, his fight for survival and his eventual redemption. Tex Perkins (a baritone, as was Cash) and Rachael Tidd (as Cash's wife June Carter Cash), performed faithful renditions of Cash's songs while telling Cash's story in the third person between songs. During the show, Tex humorously emphasises the name of Cash's guitarist Luther Perkins. Tex Perkins and The Tennessee Four performed a further series of shows in 2013 and 2014.
In 2015 Perkins and The Tennessee Four performed Far From Folsom at the now closed Parramatta Correctional Centre, to recreate Cash's concerts at Folsom State Prison.
Other work
Perkins collaboration with The Steel Springs on "One Minute's Silence", released on Anzac Day, 2015, to commemorate the centenary of the landing at Anzac Cove. The track, written by author Matthew Hardy, features The Welsh Choir and a spoken word performance by Australian rules football legend Ron Barassi.
Media appearances
Perkins has a cameo role in the 1998 Australian film, Praise. He appeared on Battle of the Choirs on the Seven Network in Australia in 2008. He has hosted RocKwiz numerous times. He voiced a cartoon shark in the 2011 Movie Extra animated series Shaaark.
Personal life
Perkins is a supporter of the St Kilda Football Club in the Australian Football League. He invented the sport of zoneball, a cross between Australian rules football and tennis. According to AFL player Bob Murphy, "Tex is to zoneball what Tom Wills is to footy ... The creator, the maestro, the master of ceremonies."
References
Tex Perkins Wikipedia
(Text) CC BY-SA