Terry Allen Meiners, born January 22, 1957, is an American radio and television personality on WHAS (AM) and WHAS-TV in Louisville, Kentucky. On radio, The Terry Meiners Show has aired weekday afternoons since 1985, with the show airing 3–7 pm from 1985 to May 15, 2015 and now from 3–6 pm. Meiners is known for broadcasting impersonations of prominent local citizens, and his satirical interviews of eclectic news figures, comedians, film and television stars, and politicians. In a region that thrives on college sports, Meiners lampoons the flightiness of University of Louisville (U of L) Cardinals fans and the zealotry of University of Kentucky (UK) Wildcats fans. Many of Meiners' fabricated callers are dimwitted sports fans delivering a tirade on the air, who then close with the statement "I'll hang up and listen to your answer."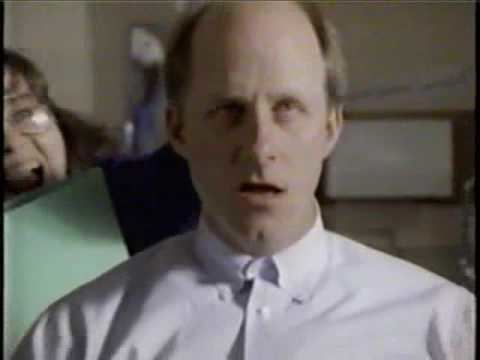 Additional Meiners radio sketches include conversations with imaginary characters like a street-tough problem solver named Trubba Man, an arrogant Hollywood has-been, a delusional Elvis impersonator, a pair of foulmouthed morning deejays who speak in unison, and a character variously called "Beasman" and "Old Joe". The last of these is a parody of both overzealous UK fans and former UK basketball coach Joe B. Hall.
Several part-time voice impersonators have worked with Meiners over the years, including actor Jeff Ketterman, singer Laura Cox, writer Laura Johnston, singer Randy Davidson, and comedian Chuck Knipp (Shirley Q .Liquor).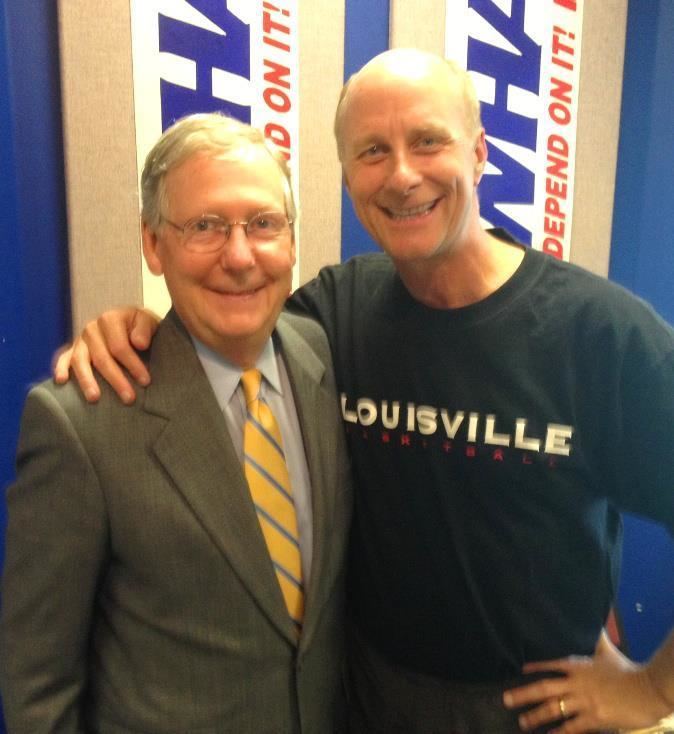 Meiners is also known for his offbeat television interviews with sometimes tipsy fans at sporting events such as the Kentucky Derby and Kentucky Oaks. Meiners is a co-host of Great Day Live (news, knowledge, and nonsense) with WHAS-TV news anchor Rachel Platt, weekday mornings on WHAS-TV. "Great Day Live" debuted with No. 1 ratings in its time slot. Meiners' Friday television interviews on the early show Good Morning Kentuckiana often take a comic twist.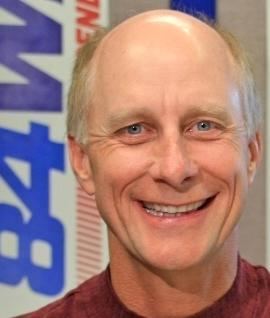 Pat Forde, a Louisville resident who was once a sportswriter for the city's daily newspaper, The Courier-Journal, and now writes for Yahoo! Sports, has called Meiners "a skilled smart aleck, a local legend who is able to skewer almost everyone without making too many enemies."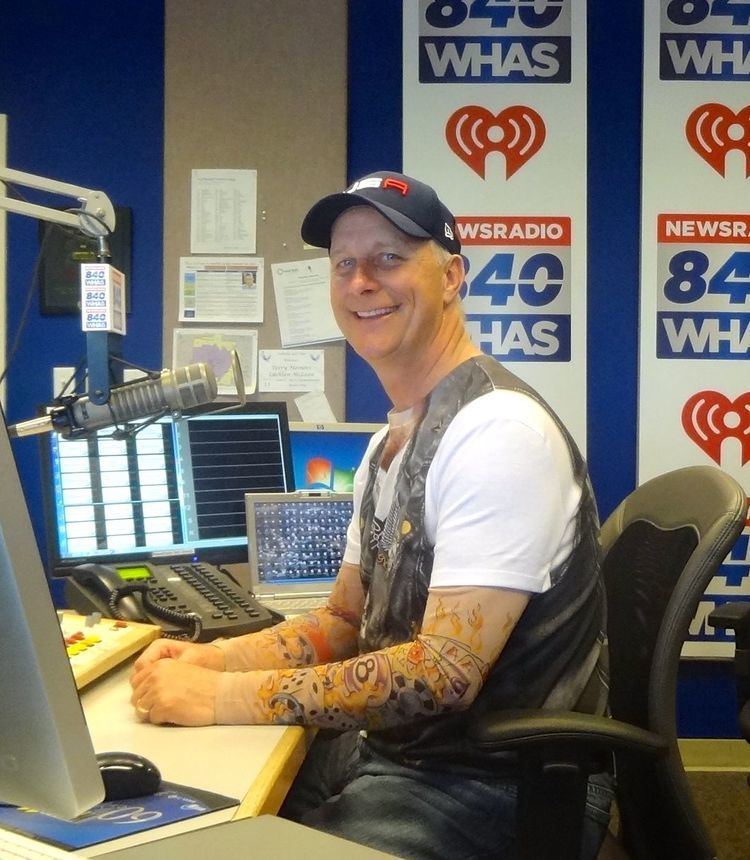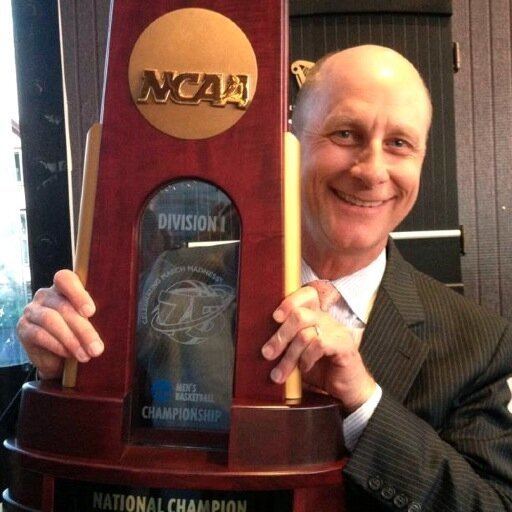 Before his move to WHAS in 1985, Meiners worked with Ron Clay as the co-host of "The Show With No Name," a morning drive-time program on Louisville rock station WQMF-FM. The two provided edgy humor to Louisville's airwaves, leading the Courier-Journal to declare that "they're raucous and rowdy, outrageous and bawdy, occasionally offensive and faintly foul-mouthed." WQMF hired Clay and Meiners away from rival station WLRS-FM, where the duo hosted the risque "Morning Sickness" show from 1981 to 1983.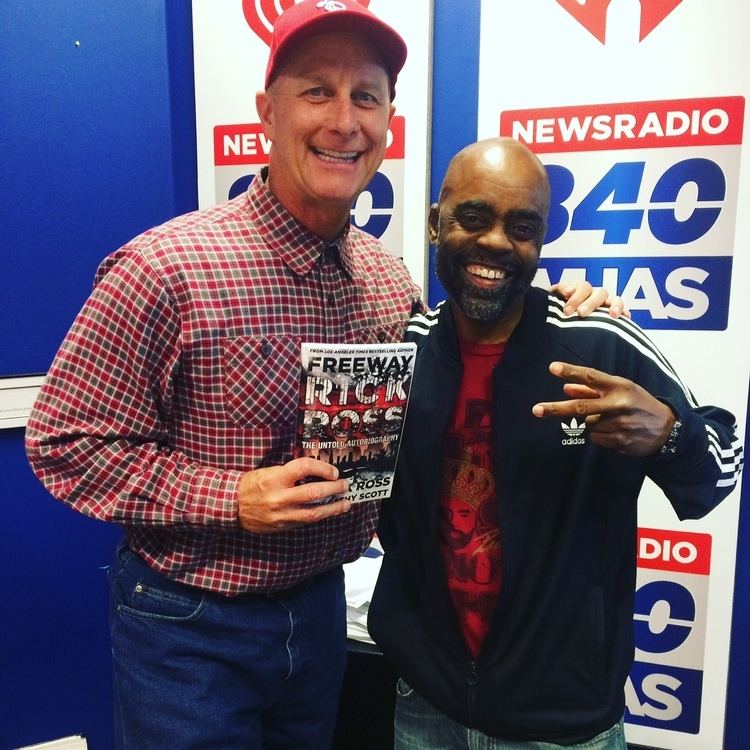 Meiners has won the popularity contest sponsored by the free bar scene circular Louisville Magazine's "Best Radio Personality" award 20 times, every time the category was offered in the annual readers' survey. He also collected "Best Radio Personality" awards from other reader surveys, such as Kentucky Monthly magazine and the free pulp newspaper LEO Weekly.
In both 2010 and 2011, LEO Weekly published its Readers' Poll which listed Meiners as both the "Best Radio Personality" and "Best Local Media Celebrity You Love to Hate." In the 2010 poll, the second most-hated media celebrity was Karen Sypher, the convicted extortionist of Louisville basketball coach Rick Pitino, a friend of Meiners.
Meiners' online postings and radio commentaries have elicited some highly charged responses.
Accompanied by the tune "Dueling Banjos", Meiners regularly caricatured Wallace G. Wilkinson, Kentucky's governor from 1987 to 1992, as a scheming huckster with a warbling hick accent. At a 1989 NCAA basketball game in Minneapolis, Louisville Mayor Jerry Abramson introduced Wilkinson and Meiners, with the governor snapping, "What did I do to piss you off?" When Wilkinson died in 2002, he was mired in bankruptcy proceedings that illustrated his orchestration of a $400 million Ponzi scheme that depleted the fortunes of many prominent Kentuckians and forced changes in auditing standards.
Louisville civil rights activist Rev. Louis Coleman, whom Meiners regularly parodied as a race-baiting extortionist on Meiners' radio show, refused to be interviewed on the air. Coleman eventually wrote a letter to the founder of Clear Channel Communications in Texas, demanding that Meiners be fired. Coleman called Meiners a "trained imitator (certified nut case)" who should stick to comedy and not "serious issues." In the letter, Coleman also misspelled both the first and last names of Clear Channel's owner, and sent it to "San Antonia."
In September 2009, Salon.com writer Alexander Zaitchek profiled Fox News program host and former Louisville radio personality Glenn Beck. In a segment titled "Glenn Beck becomes damaged goods," the piece included Meiners' recollection of Beck's relentless cruelty toward another WHAS Radio show host in the 1980s, a period where Beck admits to erratic behavior triggered by drug and alcohol abuse. The Salon article opened up Meiners to fierce criticism from hundreds of Beck's ardent followers, many of whom accused Meiners of being jealous of Beck's ascent to national prominence.
In 2001, Meiners published an online parody article projecting massively acerbic behavior from Kentucky Wildcats fans toward now-hated Rick Pitino's return to the state as the coach of archrival Louisville. Meiners created moronic quotes and assigned hillbilly-like nicknames to each of the imaginary UK fans chronicled in the faux article. Two days later, the Lexington Herald Leader newspaper ran a front page story headlined, "Web site parody sparks outrage in Eastern Kentucky." The next day, the Louisville Courier-Journal published a news story about the Meiners parody, followed by a Courier-Journal Sunday editorial excoriating Meiners for perpetuating hillbilly stereotypes upon eastern Kentuckians.
On November 14, 2011, Meiners was found not guilty by a Jefferson District Court jury in a speeding case where a police officer threatened a defamation lawsuit. Meiners and a second driver were simultaneously cited for "running 75 in a 55" mph speed zone. The police officer was talking to his girlfriend via cell phone while weaving through traffic to detain both alleged speeders. On WHAS (AM) Radio, Meiners called the officer a liar fifteen times, and gave him the cartoonish names "Black Barney" and "Black Car Barney," a combination of the black police car, Barney Fife, and notorious stagecoach robber Black Bart. The African American officer claimed he was offended by the radio comments, and authorized an attorney to ask Meiners for a $30,000 advance settlement to resolve all claims, avoiding a defamation lawsuit. Meiners refused and challenged the officer's citation in a trial by jury. The second car's driver also testified that he thought the officer's claim of 75 mph was incorrect. A crash reconstruction expert testified that the police video showed the second driver's car was traveling between 63 and 65 mph. The Meiners vehicle was behind the police car and never within its camera range. Meiners' attorney Steve Pence told the jury the threat of a defamation lawsuit was a shakedown, adding, "I called (the officer) a liar; he can sue me if he wants." The jury deliberated only three minutes to find Meiners not guilty. In 2012, the officer filed a defamation lawsuit against Meiners in Jefferson, Kentucky Circuit Court. The lawsuit was later dismissed.
Meiners has appeared on WHAS-TV since 1985 as a feature reporter, interviewer, live commentator, and magazine show host. For the past 15 years, Meiners has appeared at different locations every Friday morning on Good Morning Kentuckiana, the early morning news lead-in to ABC-TV's Good Morning America. He now co-hosts Great Day Live! weekday mornings at 9 on WHAS-TV, a show that earned a first place rating in its time slot from its debut. Meiners hosted the Rick Pitino coach's show from 2001 to 2004 on WDRB-TV, then switching with the university contract to WHAS-11 from 2005 to 2010. Meiners resumed hosting in 2012.
During the 2008–09 college basketball season, Meiners and Pitino created disruptive live interviews during halftime of University of Louisville games. Pitino would either bristle at Meiners' questions or mock his clothing instead of talking about the game at hand. The two finally struck pay dirt when their halftime farce was reported on ESPN's SportsCenter broadcast in December 2008.
An avid exerciser, Meiners airs a daily radio segment rewarding an exerciser and touting the benefits of exercise and healthy eating habits. His fitness campaign called "Walk more, eat less" encourages listeners to lose a pound every month, "and lose 4 more for the people who won't exercise." Meiners conducts radio interviews with a rotating cast of personal trainers and nutritionists in an effort to curb obesity.
Along with television news anchor Rachel Platt, Meiners co-hosts the WHAS Crusade for Children, the long-running annual local telethon benefiting children's charities. Meiners has been a part of the Crusade for Children broadcast for over 25 years. Meiners also provides emcee duties and/or promotional work for Metro United Way, the Homeless Coalition, Dare to Care Food Bank, Louisville Metro Police Foundation, and the Yum! Brands fundraisers for World Food Program.
He is an avid golfer, marathon runner (PR 3:39:39), and private pilot.