Terry Furlow (October 18, 1954 – May 23, 1980) was an American basketball player. Furlow was a 6-foot-4-inch (1.93 m) shooting guard from Flint, Michigan. He played collegiately at Michigan State. In 1975-76, as a senior, he led the Big Ten in scoring, and finished his career at MSU with 1717 points – which places him seventh on the Spartans' all-time scoring list. The 50 points he scored against Iowa on January 5, 1976 is still the Michigan State men's all-time single game scoring record.
Furlow was selected by the Philadelphia 76ers with the 12th overall pick in the 1976 NBA Draft; he was also selected in the sixth round of the 1975 ABA draft by the Memphis Sounds. In 1977, he was traded to the Cleveland Cavaliers, where he averaged 11.0 points in a one-and-a-half seasons with the team. In 1979, he was traded to the Atlanta Hawks for point guard Butch Lee, and midway through the 1979-80 season, he was traded to the Utah Jazz, where he averaged a career-best 16 points per game.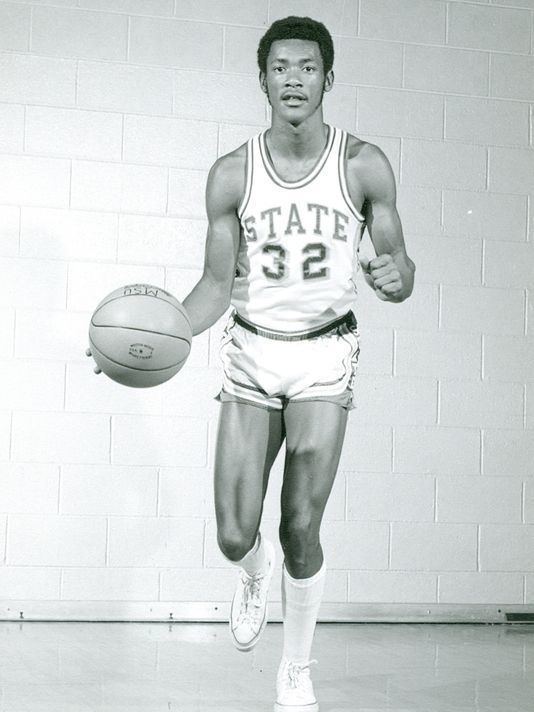 On May 23, 1980, Furlow was killed in a car accident when he crashed into a pole on Interstate 71 in Linndale, Ohio He leaves behind one son, Terrence O'Neal Paige from Hammond, IN.