American




Terry Fulmer





Skid College




Geriatrics






Northeastern University




Boston College (Ph.D., M.S.) Skidmore College (B.S.) New York University (Post-Master's Certificate)
Terry Fulmer, Ph.D, RN, FAAN is the current President of the John A. Hartford Foundation. Prior to this, she was the distinguished professor & dean of the Bouvé College of Health Sciences at Northeastern University. She is known for her extensive research in geriatrics and elder abuse. She has received funding from the National Institute on Aging and the National Institute of Nursing Research for her research regarding elder abuse. In addition to being the active dean of the Bouvé College of Health Sciences, Fulmer has also served as a visiting professor at the University of Pennsylvania School of Nursing and adjunct professor at the New York University School of Medicine.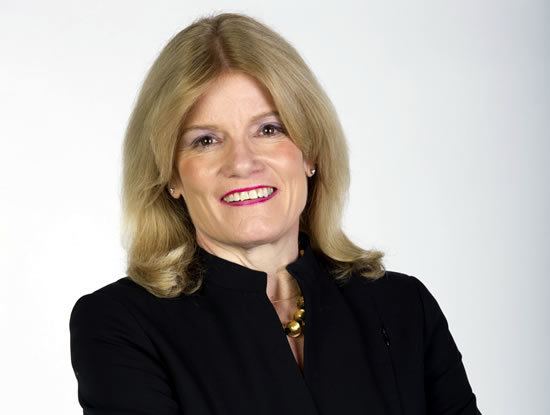 Fulmer received her bachelor's degree in clinical nursing from Skidmore College in 1975. She then received her master's degree in clinical nursing, graduating magna cum laude from Boston College. She also received a Ph.D. from Boston College, graduating with distinguished honors. In 2001, Fulmer received her Post-Master's Certificate as a geriatric nurse practitioner from New York University. She previously has held certification in gerontological nursing from the American Nurses Credentialing Center (1978-2014).
In 1977, Fulmer became an instructor of rehabilitation nursing at Salem State College. She then continued her academic career at went on to become a professor at Boston College, Harvard University, Yale University, Columbia University, and New York University. Fulmer was also appointed by various institutions, one of which being Massachusetts General Hospital. From 2005–2011, she was the Erline Perkins McGriff Professor and Dean of the College of Nursing at New York University. Currently, Fulmer serves as dean of the Bouvé College of Health Sciences as well as professor of public policy and urban affairs in the College of Social Sciences and Humanities at Northeastern University. She is an elected member of the Institute of Medicine and previously vice chair of the New York Academy of Medicine (2010-2014). Fulmer became a board member of the American Geriatrics Society in 1998, the first nurse to serve on that board. In 2005, she became president of the Gerontological Society of America. She also was the first nurse to hold this position.
Fulmer is known for her work in improving nursing care for elderly patients by leading the development of the Geriatric Resource Nurse Program, the Nurses Improving Care for Healthsystem Elders program (NICHE), and improving geriatric care training for registered nurses. She also worked to develop the Elder Assessment Instrument, one of the most common medical checklists in the United States for examining elderly patients. She has co-authored seventeen textbooks on geriatric nursing, and has won the American Journal of Nursing Book of the Year Award for seven. She has served on editorial boards for many academic journals, including the Journal of Elder Abuse and Neglect, Journal of Aging and Mental Health, and Encyclopedia and Dictionary of Medicine, Nursing and Allied Health.
Fulmer is an active researcher in the field of geriatrics and elder abuse. More specifically, her research regards the acute care of the elderly in the aspects of abuse and neglect. Fulmer has completed a Brookdale National Fellowship and is recognized as a Distinguished Practitioner of the National Academies of Practice.
Fulmer, Terry; Foreman, Marquis; Walker, Mary; Montgomery, Kristen (15 August 2011). Critical Care Nursing Of The Elderly (2nd ed.). New York, New York: Springer Publishing Company. ISBN 978-0826114099.
Gallo, Joseph; Bogner, Hillary; Fulmer, Terry; Paveza, Gregory (2006). Handbook of Geriatric Assessment (4th ed.). Gaithersburg, Maryland: Aspen Publications. ISBN 978-0763730567.
Fitzpatrick, Joyce; Fulmer, Terry; Wallace, Meredith; Flaherty, Ellen (2000). Geriatric Nursing Research Digest. New York, New York: Springer Publishing Company. ISBN 978-0826113320.
1989 Fellow of American Academy of Nursing
1990 Fellow of The Gerontological Society of America
1990 Distinguished Practitioner of National Academy of Practice
2004 Dennis W. Jahnigen Memorial Award, American Geriatrics Society
2010 Nurse Leader in Aging Award, American Academy of Nursing
2010 The Doris Schwartz Gerontological Nursing Research Award, The Gerontological Society of America
2010 Institute of Medicine - Elected Member
2012 The William C. McInnes Award for Professional Excellence, The Boston College Alumni Association
2014 Lifetime Achievement Award, National Gerontological Nurses Association
Terry Fulmer Wikipedia