Terror's Advocate (French: L'Avocat de la terreur) is a 2007 French feature documentary film directed by Barbet Schroeder. It is a portrait of controversial lawyer Jacques Vergès, as he used his rights as an attorney for assisting terrorist cells in the context of the decolonization wars of the 1960s and of Middle East state-sponsored terrorism in the following decades.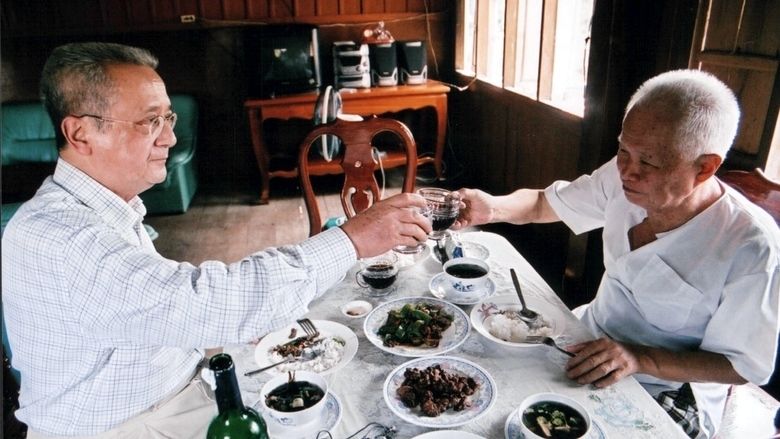 The film premiered in the Un Certain Regard section at the 2007 Cannes Film Festival and won the César Award for Best Documentary Feature at the 33rd César Awards.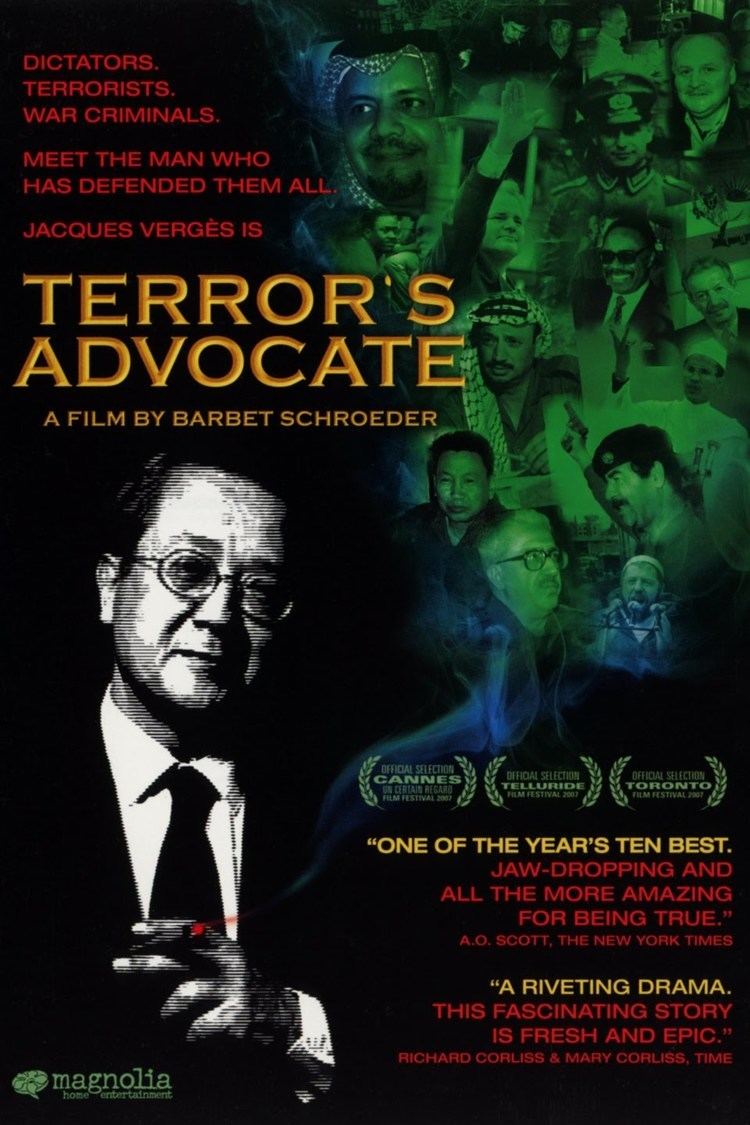 The first part of the film depicts Vergès' postwar involvement as an anticolonial activist and lawyer for the National Liberation Front (FLN) of Algeria, and in particular his fight for Djamila Bouhired's liberation. It highlights the unofficial role of lawyers as liaison agents between prisoners in the Algerian revolution and Vergès' original technique of defense.
The second part tries to elucidate what Vergès did during his "missing years". The director's inquiry dismisses the usual claims that he spent these years in Pol Pot's Kampuchea and suggests that he acted behind the lines for Wadie Haddad's branch of the PFLP in both Europe and the Middle East.
The last part is dedicated to the role Vergès played in the 1980s as an accomplice of Carlos the Jackal and Johannes Weinrich in Eastern Europe, as well as an intermediary in negotiations between the French government and Iran-backed terrorists. It also features the famous Klaus Barbie trial.
One key point of the documentary is the link between Vergès and François Genoud. It shows that Vergès and Genoud were friends from the 1960s to the 1990s and that Vergès defended in court militant groups and individuals whose defense was funded by Genoud, including the FLN, Carlos, Barbie, Bruno Bréguet and Magdalena Kopp.
The film received generally favorable reviews from critics. As of January 5, 2008, the review aggregator Rotten Tomatoes reported that 85% of critics gave the film positive reviews, based on 40 reviews. Metacritic reported the film had an average score of 75 out of 100, based on 17 reviews.
Kenneth Turan of Los Angeles Times named it the 3rd best film of 2007 (along with Into Great Silence), and J. Hoberman of The Village Voice named it the 8th best film of 2007.
Director Wes Anderson included Terror's Advocate on a list of recommended films in the online newsletter Goop.