5.9

/

10

Alchetron

5.6

Rate This




Director

Ted Nicolaou




Music director

Richard Band




Duration




Country

United States






Genre

Comedy, Horror, Sci-Fi




Producers

Charles Band, Albert Band




Writer

Ted Nicolaou




Language

English





Release date

February 14, 1986 (1986-02-14) (U.S.)April 6, 1986 (1986-04-06) (UK)July 17, 1986 (1986-07-17) (Australia)




Cast

Diane Franklin

(Suzy),

Gerrit Graham

(Stanley),

Chad Allen

(Sherman),

Jon Gries

(OD),

Bert Remsen

(Grampa),

Alejandro Rey

(Spiro)


Similar movies

Laserblast,

X-Men: Apocalypse

,

X-Men

,

X2: X-Men United

, Without Warning (1980 film), Galaxy of Terror


Tagline

People of Earth, your planet is about to be destroyed... We're terribly sorry for the inconvenience.
TerrorVision is an 1986 American science fiction horror comedy film directed by Ted Nicolaou, produced and written by Albert and Charles Band and composed by Richard Band, all of whom would go on to found and work with Full Moon Features in 1989. TerrorVision was made by Empire International Pictures, the production company owned by Charles Band prior to Full Moon, and was released in February 1986.
Contents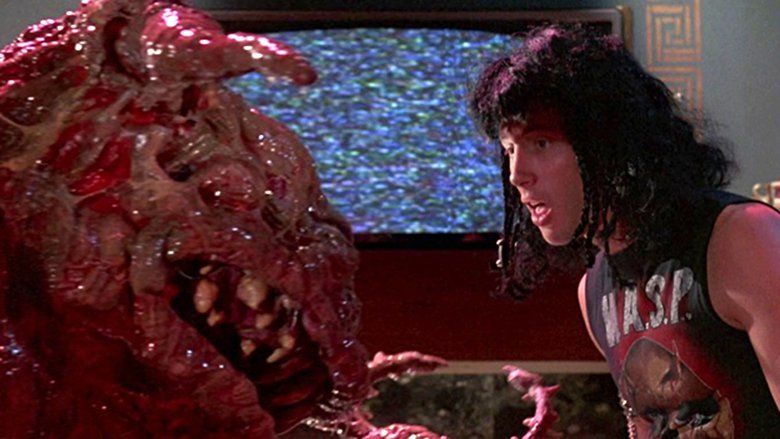 The story follows an alien creature sent to Earth, which ends up inside a household where three kids must take care of it to prevent it from going into a hungry rampage. While not a critical and commercial success, it later developed as a cult film, particularly a "so bad it's good" film.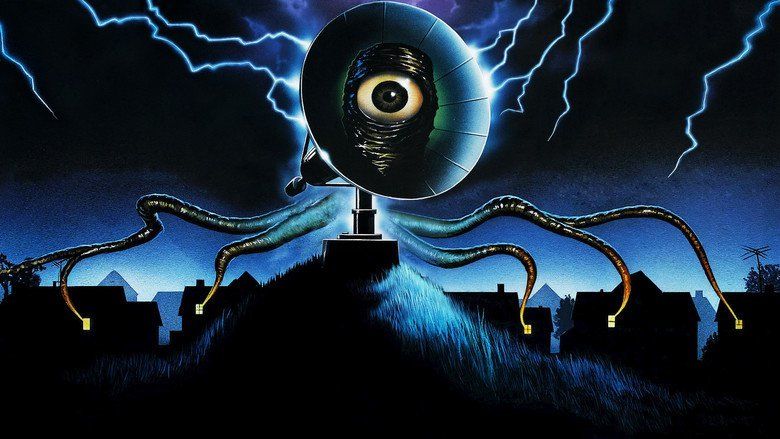 TerrorVision (1986) - Trailer
Plot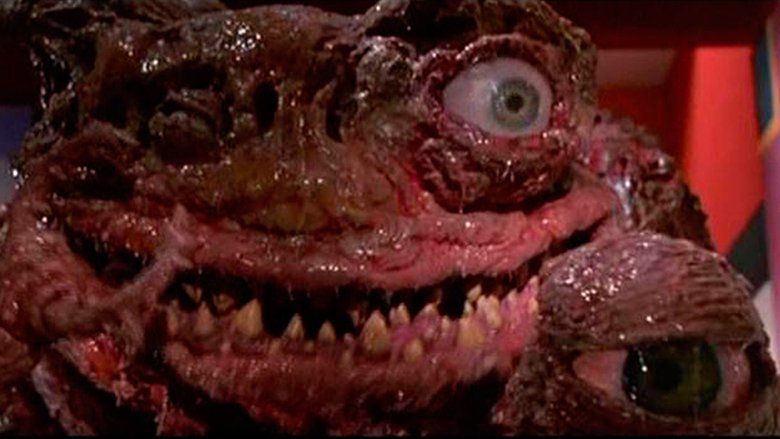 On an alien planet named Pluton, an alien garbage disposal converts a monstrous mutant called a Hungry Beast into energy and beams it into space. Meanwhile, on Earth, the Putterman family is getting satellite television, courtesy of a temperamental DIY satellite antenna. The reception is poor at first, but suddenly strengthens when a bolt of the alien energy hits the dish.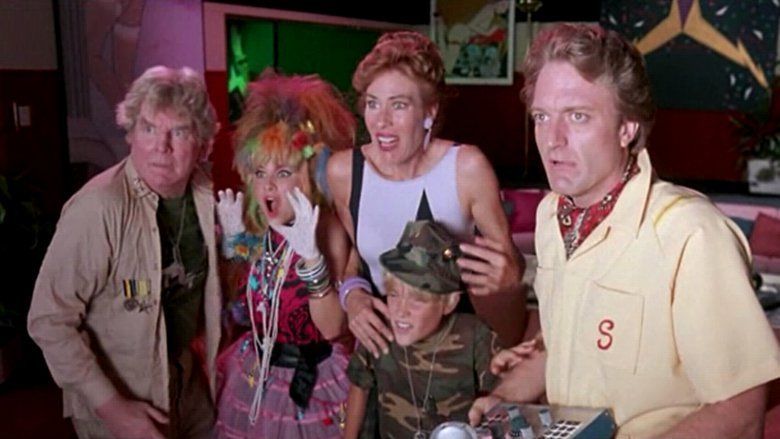 Sherman Putterman and his ex-military, survivalist grandfather set out to enjoy a night of horror films hosted by the buxom Medusa. Meanwhile Sherman's parents go out to meet some swingers and his sister Suzy goes out with her rocker boyfriend O.D. Sherman and his grandfather eventually fall asleep, but are awakened when the Hungry Beast materializes out of the TV and eats the grandfather. Sherman's parents later arrive along with swingers Cherry and Spiro. Despite Sherman's plea, his mother locks him in the fallout shelter so he will not ruin their evening.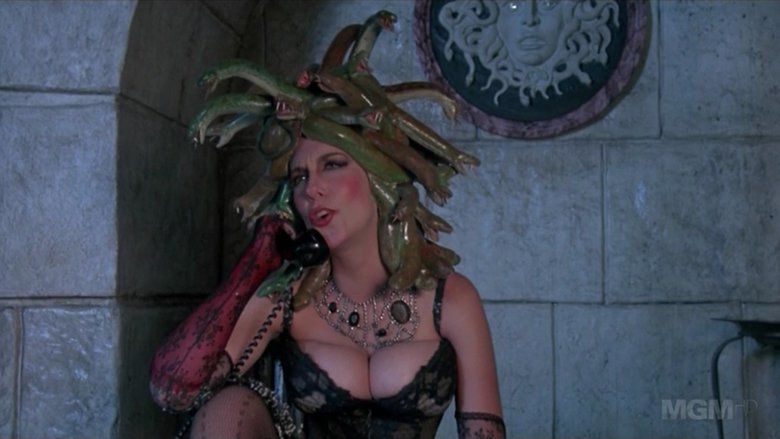 Sherman tries calling the police, but they take him to be a prank caller. He also calls Medusa, but she dismisses him as a psychotic. Later, the Beast travels through the television into the house's sex-themed "Pleasure Dome", eats Cherry, and imitates her to lure Spiro. Sherman's parents also get eaten after they discover the remains of the swingers. Sherman uses some plastic explosive to break out of the bunker as O.D. and his sister arrive.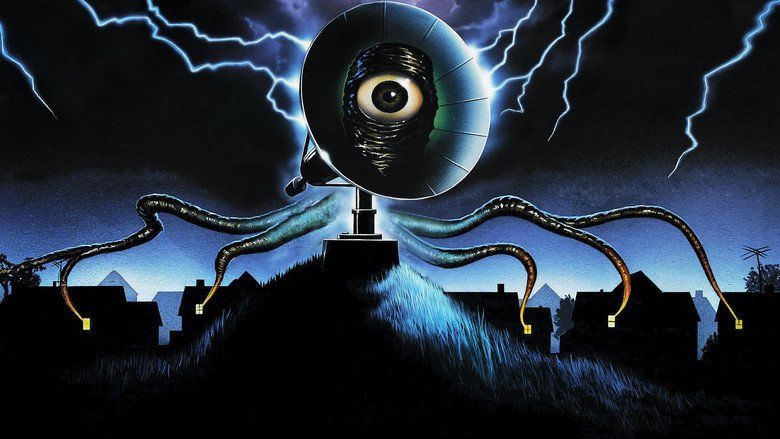 Sherman's sister doesn't believe his story about a monster, and when they check their parents' room, they find imitations of them, their grandfather and the swingers. Soon after though, they encounter the Beast in another room. It chases after them, but relents at the sight of O.D.'s heavy metal paraphernalia, which he finds appealing due to its resemblance of his caretaker's gloves. They then discover that they can subdue the Beast with food and television, and teach it a few words such as "TV", "music" and their names. They consider using the Beast for profit, and call Medusa in the hope of securing a TV appearance. She is initially dismissive, but shows interest when they promise to hold a party.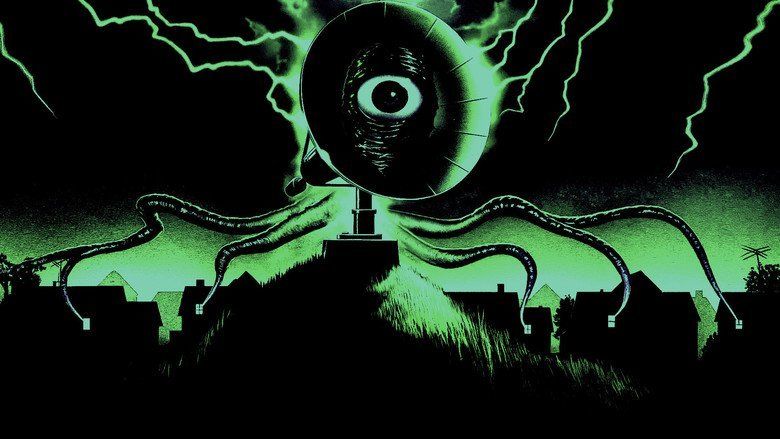 However, the Beast becomes enraged and eats O.D. when its alien captor appears on the TV to warn the earthlings that they must destroy their television equipment to prevent the Beast from spreading. A police officer arrives to arrest Sherman for the prank calls only to be eaten by the Beast. Sherman breaks all the TVs he can find, and eventually the Pluton alien captor appears through the television to exterminate the Beast. Medusa arrives at the house and kills the Pluton Alien, mistakenly believing that he is in fact the Beast that Sherman and Suzy have described to her. When the real monster arrives, it sucks the group of three into its mouth with a powerful gust of air.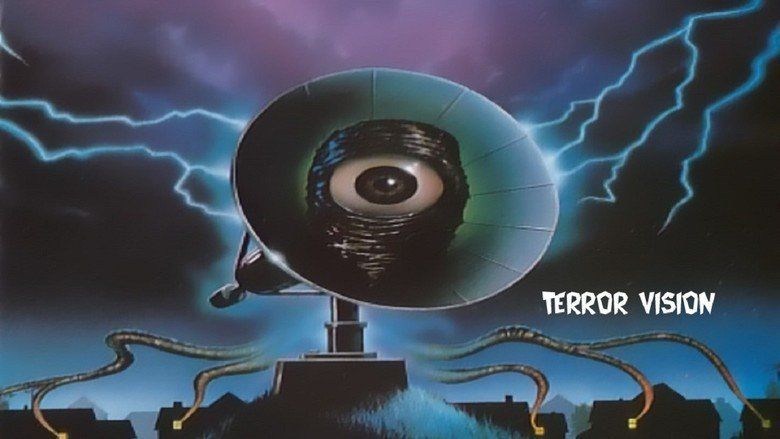 The next morning, Medusa's chauffeur is woken up by a crude imitation of his employer hiding in the back seat of his car, demanding to be taken to the TV station.
Cast
Chad Allen as Sherman Putterman
Diane Franklin as Suzy Putterman
Mary Woronov as Raquel Putterman
Gerrit Graham as Stanley Putterman
Bert Remsen as Grampa Putterman
Jon Gries as O.D.
Jennifer Richards as Medusa
Alejandro Rey as Spiro
Randi Brooks as Cherry
Frank Welker as Hungry Beast Alien (voice)
Ian Patrick Williams as Officer Nutky
Sonny Carl Davis as Norton
Soundtrack
The soundtrack to the film was released on Restless Records in 1986.
In addition to Richard Band's original score, several songs (including the movie's theme) were contributed by Los Angeles art rock band The Fibonaccis. TerrorVision was hoped to bring more attention to the group, but the movie (and ultimately the soundtrack) failed. Now out of print, a copy of the soundtrack is considered to be slightly valuable.
The track listing was as follows::
"TerrorVision" - The Fibonaccis
"The Friends of Crime" - The Fibonaccis
"Sack of Suit Suite" - The Fibonaccis
"Advice to a Mutant" - The Fibonaccis
"He Can't Stop Laughing" - The Fibonaccis
Space Garbage
Norton's Theme
The Monster Materializes
Gramps Bites the Big One
Pluthar and the Kids
Monster Attacks Sherman
Spiro Gets Giacuzzed
Bomb Shelter
Officer Nupky's Bad Timing
Susie and Sherman
Good Morning All
Release
The film was given a limited release theatrically in the United States by Empire Pictures in February 1986. It grossed $320,256 at the box office.
In 2007, Metro-Goldwyn-Mayer released a widescreen version of the film on Showtime.
In 2012, Shout! Factory announced that they would be releasing the film on DVD and Blu-ray as part of their Scream Factory lineup. A DVD/Blu-ray double feature of TerrorVision/The Video Dead was released in February 2013.
Reception
TerrorVision received a negative reception from critics upon its theatrical release, and it currently holds a 0% rating on Rotten Tomatoes.
References
TerrorVision Wikipedia
(Text) CC BY-SA
TerrorVision IMDb
TerrorVision themoviedb.org